This air fryer cooking times chart lists everything you need to get tasty food! All types of air fryer foods with cooking times! No matter what you're planning on serving! Everything from easy-to-make frozen foods, to snacks, veggie sides, and meaty mains!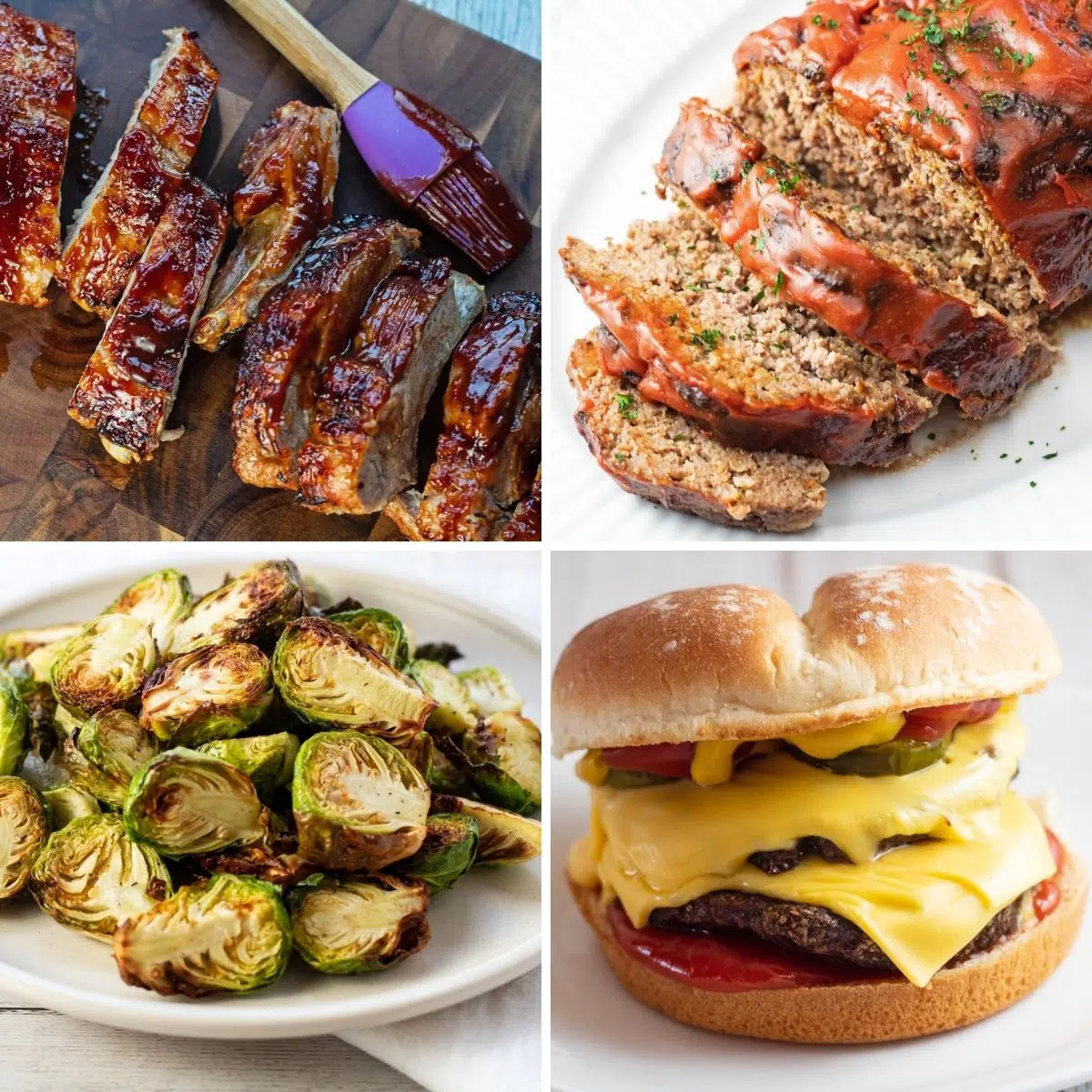 Quick reference charts so you can air fry your foods to perfection!
Wondering how long to cook frozen hamburger patties in your air fryer? Or how to air fry some amazing roasted brussel sprouts in a hurry?
You can find those and much more here in the easy charts we've compiled! There's always more being added, so be sure to check back or let us know what you'd like to see added next!
Many of the foods listed in the air fryer cooking times charts will take you directly to a recipe post with more specifics, tips, and variations too!
Jump to:
Table 1: Meat & Seafood
The hearty main dishes we all know and love turn out wonderfully when cooked in an air fryer! Crispy-skinned chicken, tender pork, and delightfully juicy steaks are easy to make!
Table 2: Vegetables
Your air fryer was made for cooking veggies! There's very little needed to cook up flavorful vegetables that the whole family will enjoy!
Table 3: Miscellaneous Air Fried Foods
Some of your favorite snacks and sandwiches are also amazing when air-fried! We LOVE the way our grilled cheese sandwiches are toasty, melty, and ridiculously tasty!
Table 4: Frozen Food Cooking Times
Want a quick snack? All of your favorite ready-to-eat frozen foods cook up to golden perfection in the air fryer!
All cooking times are based upon cooking the packaged foods from frozen (not thawed).