How long will leftover prime rib last, can I store it in the freezer, and what is the best way to reheat it? I'm going to walk you through all of the best storage and reheating methods for your favorite leftovers! Plus, I'll even share my favorite leftover prime rib recipes with you!
Storing Leftover Prime Rib
Sometimes we end up with too much food for what we can eat at one time, leaving us with some leftovers to enjoy later. Prime rib is one of my favorite leftovers because you can make so many tasty dishes using all of the extra meat!
Before you can get started on meal planning for some delicious prime rib leftovers, you need to understand how to properly store all of your extra meat first! I'm going to discuss all of the best methods for safely storing your cooked prime rib!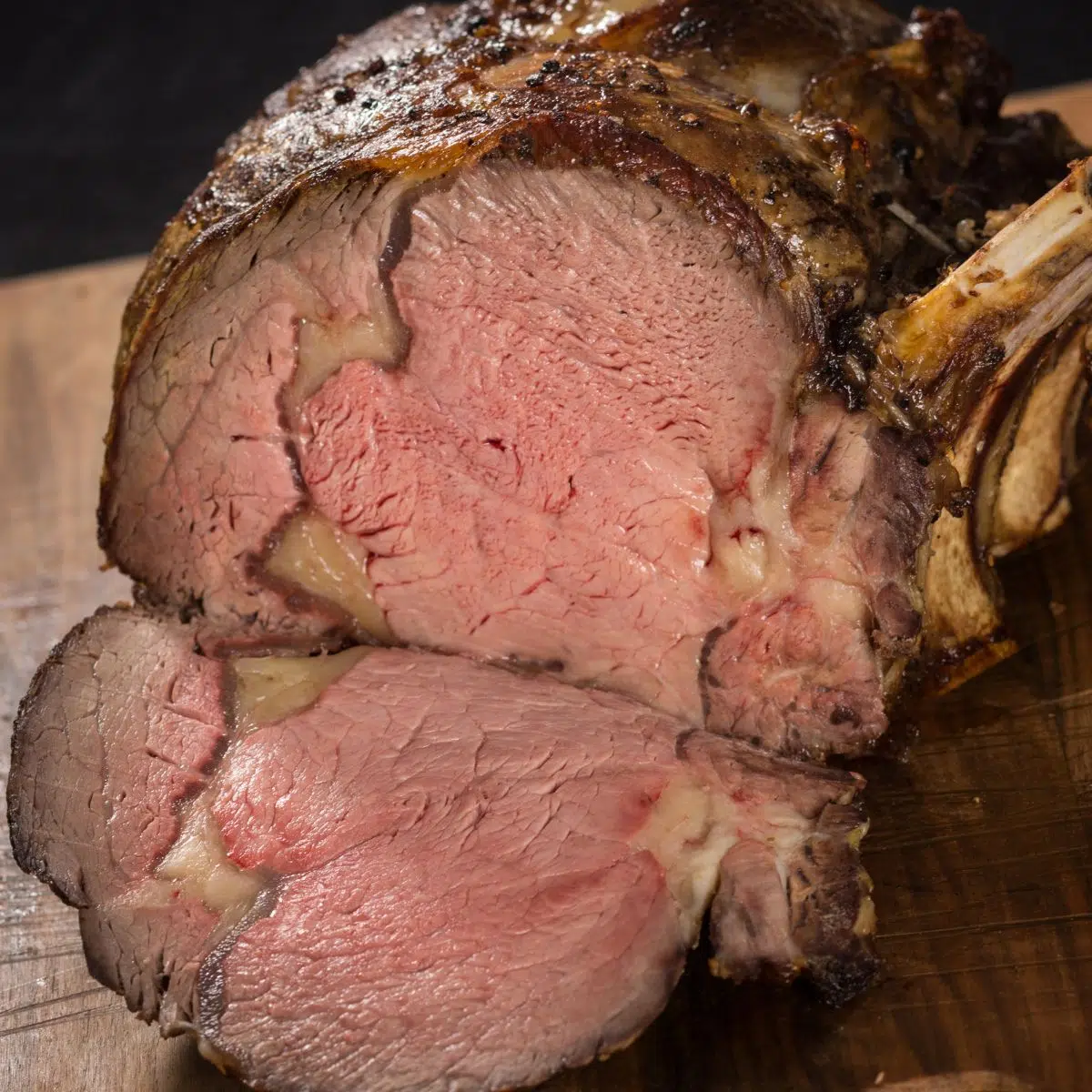 Jump to:
How Long Will Leftover Prime Rib Last
In short, your leftover prime rib can last in the fridge for anywhere from 5-7 days, depending on how well it is packaged and stored.
If you choose to freeze your cooked meat, it can last up to 6 months!
Storing Leftover Prime Rib
You can choose if you want to store your cooked meat in the fridge or freezer. The fridge is better for short-term use while the freezer is more suitable if you need to store it for longer periods of time.
First of all, it is incredibly important to allow your prime rib to cool completely before storing it in the fridge or the freezer. *While it does need to cool completely, do not allow your prime rib to sit at room temperature for more than 2 hours.
Keeping Leftovers In The Fridge
Keeping your leftovers in the fridge is rather simple. Either wrap it tightly in plastic wrap or place it into an airtight container before storing it in the refrigerator.
Keeping Leftovers In The Freezer
You can choose whether you want to store your prime rib as one large piece or separate it down into single-serve portions.
First, you'll need to wrap your meat in a layer of freezer paper followed by tightly wrapping it in plastic wrap. Then, simply place the wrapped prime rib into either a heavy-duty freezer bag or a freezer-safe, airtight container (make sure to remove all of the excess air).
Best Ways To Reheat Prime Rib
Prime rib makes the perfect leftovers as it can be reheated and used in so many different leftover recipes! Or, you can simply enjoy it cold!
Try out these methods of reheating your prime rib to ensure it stays moist and flavorful! If you are reheating frozen prime rib, make sure to place it in the fridge and allow it to thaw fully before reheating.
Steamer
Using your steamer to reheat prime rib is perfect if the meat is already sliced.
Place a steamer basket into a pot with a couple of tablespoons of water.
Bring the water to a simmer.
Wrap your leftover slices in a foil pouch and put them into the steamer.
Place the lid on the pot and allow it to steam for 3-6 minutes.
Oven
The oven is an ideal method if you are reheating an entire prime rib roast, as opposed to smaller pieces. However, you can use this method with smaller pieces as well, just adjust the total amount of time.
Preheat your oven to 300°F (150°C).
Place the prime rib into a baking dish and add ¼ cup of beef stock (or water). *If only reheating a few slices, you'll only need a couple of tablespoons of liquid.
Cover the baking dish tightly with aluminum foil.
Bake until heated thoroughly (check every 10 minutes).
Microwave
The microwave will manage to heat up your leftovers, but it is not recommended. Use this method only if you are in a time crunch and are unable to reheat your meat using a different method.
Place your slices of prime rib onto a microwave-safe plate.
Add a splash of broth or water.
Cover the dish.
Microwave in 1-minute increments until heated through.
Make sure you properly store your leftover prime rib so that it can remain fresh for as long as possible. Leave a comment down below and let me know your favorite way to enjoy leftover prime rib!
🥩 Leftover Prime Rib Recipes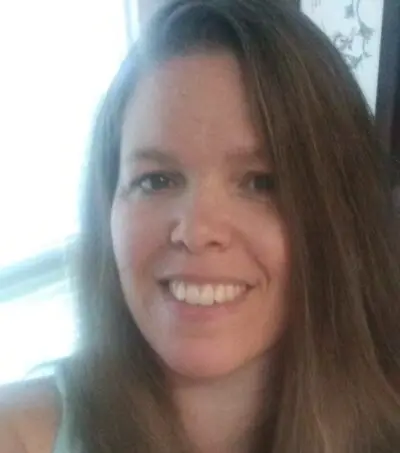 Angela is an at home chef that developed a passion for all things cooking and baking at a young age in her Grandma's kitchen. After many years in the food service industry, she now enjoys sharing all of her family favorite recipes and creating tasty dinner and amazing dessert recipes here at Bake It With Love!