115 Foods That Start With The Letter 'C'
An amazing grouping of fun foods to try or culinary foods beginning with the letter C! Whether you're working on answering a list challenge or cooking through the alphabet, you've got a great selection of words to choose from!
This list is composed of classic recipes, comfort foods, fruits, vegetables, desserts, appetizers, spices, and more from around the world! This tasty collection is a great way to explore new foods and recipes as well as planning for fun events and holidays!
Don't forget to check out all of our foods that start with A-Z list challenge answers!
1. Cabbage
Cabbage is a densely-leaved leafy green plant that is grown in red cabbage or white ( also called Dutch ) cabbage varieties. It is closely related to broccoli, cauliflower, brussel sprouts, and savoy cabbage.
Cabbage originated in Europe and flourished in European cuisine before first being planted in Canada around 1541 or 1542 by Jacques Cartier during his third voyage to the Americas.
2. Cabrito
Cabrito is the name for roast goat in both Spanish and Portuguese languages. Typically when cabrito is served in Latin dishes, they are referring to a roast of young goat meat.
3. Cactus Pear
4. Caesar Salad
A popular salad traditionally served tableside in restaurants. A caesar salad typically has romaine lettuce and croutons. With a dressing made of lemon juice, olive oil, egg, Worcestershire sauce, anchovies, garlic, Dijon mustard, Parmesan cheese, and black pepper.
5. Cajon Pea
A type of pea also called a pigeon pea.
6. Cake
7. Calamari
Squid, typically served fried. The word calamari derives from the Italian word "Calamaro" which came from the Latin word "calamarium" which means inkpot.
8. Caldeirada
A Portuguese fish stew.
9. Calvados
A type of brandy made from apples.
10. Calzone
An Italian oven-baked folded pizza typically filled with ricotta, mozzarella, salami, and ham.
11. Canape
A small hors d'oeuvre usually consisting of a cracker or bread topped with a savory butter or spread.
12. Candy
13. Cannoli
A popular Italian pastry. Typically a fried dough in a tube shape filled with a sweet cream filling.
14. Canola Oil
15. Caper
Immature flower bud from the caper bush. Typically pickled and used in recipes like tartar sauce.
16. Cantonese
The cuisine of the Guangdong province of China.
17. Cappuccino
18. Capulin Cherry
A type of cherry native to Central America.
19. Carac
Swiss dessert pastry like a tart.
20. Carambola
Also known as star fruit.
21. Caramel
22. Caraway Seeds
23. Cardamom
24. Carne Asada
Carne Asada is typically a skirt steak that is marinated in lime juice and other seasonings.
25. Carne Guisada
A type of tacos with lean meat simmered in tomatoes, red bell pepper, onion, garlic, and seasonings.
26. Carnitas
Carnitas are a Mexican cuisine dish using braised or simmered meat that is served in tortillas.
27. Carrot
28. Carrot Cake
29. Carp
30. Cashew
31. Cassava
32. Casserole
33. Cassiri
34. Cassoulet
35. Catfish
36. Cauliflower
37. Cayenne Pepper
38. Celery
39. Celtuce
40. Cereal
41. Ceviche
42. Challah
43. Chamomile
44. Chapati
45. Chaya
46. Cheddar
47. Cheese
48. Cheeseburger
49. Cheesecake
50. Cherimoya
51. Cherry
52. Cherry Pie
53. Chícharos
Chicharos are Cuban split peas and the name usually refers to a traditional green split pea stew.
54. Chicken
55. Chicken and Dumplings
56. Chicken And Rice
57. Chicken Breast
58. Chicken Casserole
59. Chicken Chili
60. Chicken Curry
61. Chicken Enchiladas
62. Chicken Noodle Soup
63. Chicken Parmesan
64. Chicken Pasta
65. Chicken Pot Pie
66. Chicken Salad
67. Chicken Stir Fry
68. Chicken Thighs
69. Chicken Tortilla Soup
70. Chicken Wings
71. Chicken Wrap
72. Chickpea
73. Chico Fruit
74. Chile Relleno
75. Chili
76. Chimichanga
77. Chinese
78. Chives
79. Chocolate
80. Chorizo
81. Christmas Cake
Christmas Cake is a British traditional cake that is the origin of our American fruit cake!
82. Christmas Cookies
83. Chutney
84. Cinnamon Rolls
85. Cioppino
86. Clafoutis
87. Clams
88. Clam Chowder
89. Cloudberry
90. Coconut
91. Coconut Shrimp
92. Coffee
93. Coffee Cake
94. Collards
95. Comte
96. Cookies
97. Coriander
98. Corn
99. Cornbread
100. Corn Chowder
101. Corned Beef
102. Courgette
103. Couscous
104. Crab
105. Crab Dip
106. Cranberry
107. Crawfish
108. Crème Brulèe
109. Crepes
110. Croissants
111. Cruffins
112. Cucumber
113. Cupcake
114. Curry
115. Custard
Is there anything that I am missing from this list of classic recipes, international foods, fruits, vegetables, greens, desserts, and more starting with the letter C? Leave a comment and let me know below!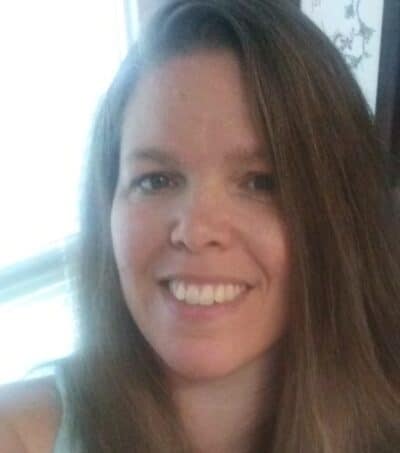 Angela is an at home chef that developed a passion for all things cooking and baking at a young age in her Grandma's kitchen. After many years in the food service industry, she now enjoys sharing all of her family favorite recipes and creating tasty dinner and amazing dessert recipes here at Bake It With Love!