30 Foods That Start With D
More of our fun lists of food challenge answers for all of you that have been asked for 'foods that start with D'! Plus, if you're working on the 'cooking through the alphabet' or 'eating the alphabet' challenges we've got some great foods to try!
We're having great fun working through these food list challenges! There are many popular American foods from classic comfort foods to decadent desserts. Additionally, there are some great international foods to learn about and maybe add to your list of 'must-try-soon' recipes!
Don't forget to check out all of our foods that start with A-Z list challenge answers!
1. Dahl
An Indian name for lentils.
2. Daikon
A type of winter radish.
3. Dan Dan noodles
A spicy Szechuan Chinese street food dish, made with fried noodles, pork, peanut, and chili oil.
4. Dandelion Greens
Edible leaves from the dandelion plant. Very bitter in taste.
5. Danish Pastry
Also known as a "danish". A layered sweet pastry.
6. Danish Rolls
7. Dark Chocolate
Dark chocolate is considered to be healthy, but only if it is 70 percent or more.
8. Dashi
Dashi is made from dried and fermented tuna also dried sheets of seaweed. Most commonly used to make Miso Soup.

9. Dates
A sweet edible fruit from the date palm tree.
10. Deer
11. Devil's Food Cake
Devil's Food Cake is a type of chocolate layer cake. The name comes from the southern United States around 1905, probably named as a counterpoint to "angel food cake".
12. Deviled Eggs
Also known as stuffed eggs, typically consist of a hard-boiled egg cut lengthwise in half, then yolk removed and mixed with mayo and mustard, and then filled into the egg white cavity.
13. Deviled Ham
A ground ham with cayenne pepper and mustard.
14. Dewberry
Similar to blackberries but milder in flavor and smaller.
15. Dhokla
Indian food typically a batter made of chickpea flour and spices.
16. Dijon Mustard
17. Dill
18. Dill Pickles
19. Dim Sum
A Chinese steamed dumpling.
20. Dip
21. Dirty Rice
A Cajon spicy rice dish getting its name from being cooked with ground beef and seasoning.
22. Divinity
A type of candy recipe made of egg whites, corn syrup, and sugar.
23. Donuts
24. Dosa
A type of rice pancake from India.
25. Dragonfruit
A fruit native to Central America, tasting like a cross between a pear and a kiwi.
26. Duck
27. Dulce de Leche
Dulce de Leche is heated sweetened milk that is popular in South America. Dulce de Leche translates from Spanish to English as "candy of milk" and is a cousin to our familiar and well-loved caramel!
28. Dump Cake
A type of easy cake that you literally just "dump" ingredients into a pan and bake. Typically made with cake mix and canned fruits.
29. Dumplings
30. Durian
A pungent smelly fruit with spikes on the outside.
Is there anything that I am missing from this list of international foods starting with the letter D? Leave a comment and let me know below!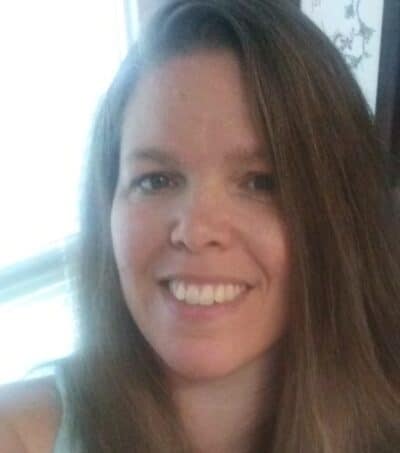 Angela is an at home chef that developed a passion for all things cooking and baking at a young age in her Grandma's kitchen. After many years in the food service industry, she now enjoys sharing all of her family favorite recipes and creating tasty dinner and amazing dessert recipes here at Bake It With Love!