Foods That Start With The Letter Q
1. Qottab
An Iranian pastry made with flour, powdered sugar, almonds, and cardamom seeds.
2. Quahog
A type of saltwater clam.
3. Quail
A ground-nesting game bird in the pheasant family.
4. Quark
A creamy soft French cheese .
5. Queen Of Puddings
A traditional British dessert made of sugar, milk, breadcrumbs, eggs, and jam.
6. Queenfish
A type of fish found in the Pacific Ocean.
7. Queijadinha
A type a Brazillian coconut muffin.
A Mexican dish consisting of cheese and sometimes meats sandwiched between tortillas.
9. Quesito
A Puerto Rican cream cheese filled pastry.
10. Queso
A Mexican dish of melted cheese and peppers.
11. Quetschentaart
A type of German fruit tart featuring plums.
12. Quiche
A type of French tart typically containing egg custurd and sometimes various meats and vegetables.
A quiche with bacon or lardons.
14. Quick Bread
Any type of bread leavened by a chemical vs yeast.
15. Quince
A type of fruit, similar to a pear in appearance but tasting like a tart apple. It makes wonderful tarts like my pasta frola!
16. Quindim
A brazilian baked dessert.
17. Quinoa
A seed eaten as a healthy replacement for rice.
18. Quorn
A meat substitute popular in the United Kingdom.
19. Qurabiya
A type of biscuit made with ground almonds.
20. Quroot
A type of cheese from Afganistan.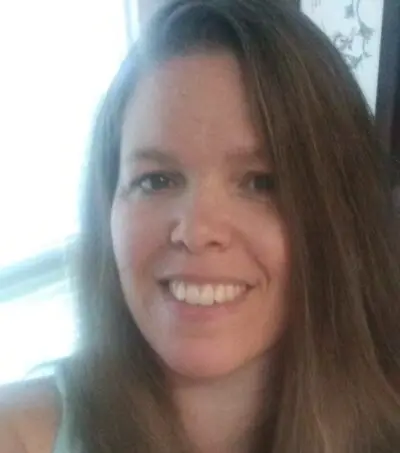 Angela is an at home chef that developed a passion for all things cooking and baking at a young age in her Grandma's kitchen. After many years in the food service industry, she now enjoys sharing all of her family favorite recipes and creating tasty dinner and amazing dessert recipes here at Bake It With Love!