Choosing the best egg substitute for your particular needs is easy with my list of awesome egg alternatives! The egg is one of the most utilized ingredients in baking and cooking, so knowing how to use substitutions will really come in handy!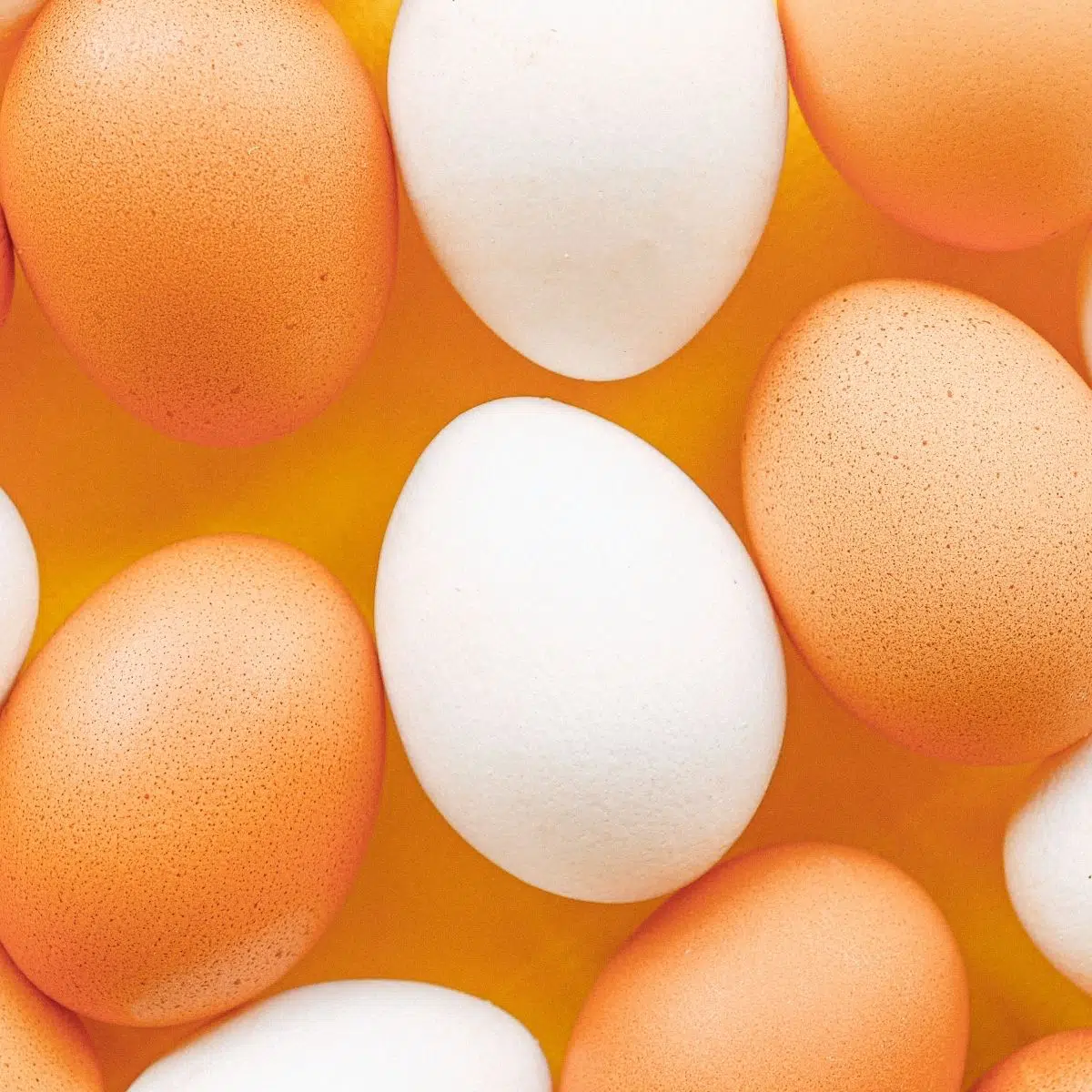 17 different egg substitutes to help you when cooking or baking without eggs!
The incredible edible egg. It is one of the most popular foods in the world, but for various reasons, you may not want to use them in your cooking. The amazing thing about this incredible food is that there are several incredible substations.
Whether you need a replacement because you run out of eggs, are allergic, or follow a vegan or plant-based diet, there are plenty of options so you can continue to enjoy your favorite baked goods, breads, and even meatloaf!
Jump to:
The Purpose of Eggs in Baking
No wonder they call it the incredible egg - they're so versatile and have so many important uses!
Binding
When eggs are added to other ingredients, especially starches, the protein in the egg binds with the starch which helps to form the overall structure of a baked good.
Emulsify
You know the old saying, oil and water don't' mix? Well, with the help of a little fat they can. The fat found in egg yolks is helpful in emulsifying or combining ingredients that normally don't mix, such as oil and water.
Leavening
Yeast gets all the attention for helping baked goods rise, but eggs also play an important role. Eggs trap air when they are heated which results in little air pockets that assist in foods rising during baking.
It is not the same level of rise that yeast produces in breads, but it does help in foods like cookies or souffles that have a goal of something with a light rise or even fluffy and airy texture.
Moisture
While the benefits of the yolk are often related to its fat content, the other element of the egg, the white, contributes to moisture.
Egg whites are mostly made of water and are often considered part of the water content in a recipe. Therefore, if you remove the egg white or substitute an egg you may need to increase the water content.
Taste
The use of eggs in baking helps to enrich the flavor. This is usually a result of the egg yolk absorbing the other flavors.
Look
While the purpose of an egg is most likely for one of the reasons above, an added benefit may come in the final look of a baked good. Eggs offer a yellow hue to many batters and doughs – such as a yellow cake.
In addition, they allow for a browning effect to take place. This is referred to as Maillard reactions where proteins are heated.
Egg Substitutes for Baked Goods
The main purpose of an egg in all baked goods is to bind the ingredients together.
This allows for the structure of the bread, cookies, or other good to take form. In addition, since many baked goods include fats and water, eggs help to blend everything together easily.
The substitutes below all act as binding agents. Many of them, such as the fruit substitutes, are also natural emulsifiers. The result is that any of these can be used to replace eggs in baked goods.
What many of these do not offer is the leavening aspect of an egg. Therefore, you will find that these replacements often produce a heavier baked treat.
There are some surprising substitutes though, like sparkling water, that can be used for a lighter and fluffier consistency in cakes and muffins.
1. Applesauce
Applesauce can be used as an egg replacement in many common baked goods like cookies, quick breads, and other similar desserts.
The consistency of applesauce works in a similar way to bind wet and dry ingredients and provide moisture. However, since applesauce is a fat free food the consistency of the final product may be denser.
For those who want a low-fat or fat-free treat or a vegan option applesauce is a good option.
Replace each egg in the recipe with ¼ cup of unsweetened applesauce.
If you only have the sweetened variety, reduce the amount of sugar or sweetener in the recipe. Try adding your applesauce first and then slowly adding the sugar/sweetener and taste the batter along the way.
Be aware that reducing the sugar content may also impact the overall consistency of the final product.
2. Mashed Banana
Mashed banana is another good alternative if you are looking for a low-fat and or vegan alternative to eggs. The main difference between applesauce and banana is that the banana substitute will usually add a mild banana taste to the final baked good.
For certain desserts like cookies this may not be a problem and could even be a delicious addition. If you don't like the taste of banana though, this option may not be for you.
Replace each egg with ¼ cup mashed banana.
While fruit replacements will maintain the moisture of a baked good the final treat will not be as brown as if made with eggs. This is a result of the lack of protein to be heated for the Maillard effect.
3. Mashed Avocado
Avocado is another fruit (that big old seed in the center of an avocado makes it a fruit) that is a popular substitute for eggs in simple baked goods. It is especially delicious in brownies!
While avocado is a good choice for vegans it is not ideal if you want a low-fat option. Although, the fat content of avocado will result in a consistency that is less dense than other non-fat fruits.
Replace 1 egg with a ¼ cup of mashed avocado.
Tips for fruit substitutes
If your recipe calls for more than one egg and you don't have enough of one substitute, you can combine different fruits. This also works if you only have 1 egg and need 2 (or more).
Use the egg you have and then replace the other egg(s) with one of the options above.
4. Pumpkin
While not a fruit, the consistency of pureed pumpkin is similar to applesauce. Therefore, pumpkin can also be used in certain baked goods in that same ¼ cup ratio.
Keep in mind that pumpkin has a distinct flavor that may come through so it is best to use this in baked goods like pancakes or muffins where the pumpkin will add to the flavor.
5. Ground Flaxseeds or Chia Seeds
Popularized in recent years for their superfood qualities, these two seeds are a great option for those who are vegan or focused on a plant-based diet. They are also a great way to add fiber and omega-3 fatty acids.
1 tablespoon of ground seeds + 3 tablespoons of water = 1 egg
To replace eggs with chia or flax seeds, follow these steps:
Grind the flax or chia seeds in a food processor or buy them already ground.
Mix 1 tablespoon of seeds + 3 tablespoons of water
Let the mixture sit for about 5 minutes while it forms a gel
Add the gel to your recipe in place of one egg.
Using these as a substitute will usually add a slightly earthy or nutty taste. Therefore, they are best suited for baked goods that have a naturally whole-grain taste or texture, such as muffins or pancakes.
6. Silken Tofu
A lot of people shy away from tofu, but it is a great alternative and addition to many recipes, including an egg substitute.
Tofu is made from soybeans which makes it a great option for those following a plant-based diet, but if you have any allergies to soy you'll want to avoid it.
When blended up tofu offers a similar consistency to the fruit substitutes above and can be used in the same types of baked goods. The consistency will produce a similar final product that is moist but dense.
To give tofu a go, simply blend or mash up a ¼ cup of tofu to replace each egg.
7. Buttermilk
Buttermilk is one of my favorite ingredients for adding moisture to a recipe. When replacing eggs, buttermilk not only adds moisture but also acts as a binding agent.
In addition, when mixed with baking soda or baking powder buttermilk helps the dough to rise.
For quick breads, like banana or even cornbread, buttermilk is a great option because it doesn't add the density that often comes from a fruit or seed substitute.
Replace each egg in the recipe with a ¼ cup of buttermilk.
8. Yogurt
Like buttermilk, yogurt is another fermented dairy product that reacts well with quick leavening agents like baking soda or baking powder. Therefore, it is a good option for replacing eggs in muffins, pancakes, and even cake.
Swap out each egg for a ¼ cup of yogurt.
9. Almond Butter (or other nut butters)
Almond butter is one of the most surprising egg substitutes that offers amazing results! It works specifically as a binding agent in baked goods.
Almond butter absorbs many of the other flavors in breads and muffins with more complex flavors, such as zucchini bread and banana muffins. Even chocolate chip cookies will be delicious with this substitution.
The flavor can come through in more simple baked goods like cakes and pancakes though, so it's suggested to try a different substitute for those recipes.
Use 3 tablespoons of almond butter in place of each egg.
Other nut butters like cashew butter can be substituted in the same way.
10. Baking Soda & Vinegar
Remember that eggs are often used as the leavening agent in recipes. Therefore, if you replace the eggs and there are not any other leavening agents, such as baking soda, consider using a substitution that can bind and help the dough or batter rise.
If you have ever made a homemade volcano for a science fair, then you know what happens when you combine vinegar and baking soda. That bubbly reaction from combining these two ingredients is the perfect substitute for eggs in cakes or other doughs that you want to be lighter and airier.
Mix 1 teaspoon of baking soda with 1 tablespoon of white or apple cider vinegar. Add the bubbly mixture to your recipe in place of 1 egg.
11. Carbonated Water (seltzer)
Your favorite bubbly water is also a good substitute for eggs! This works better when you already have a leavening agent in the batter, especially baking soda.
The carbonated water helps activate the baking soda creating a similar reaction as the vinegar. Use this replacement for cakes or even waffles that you want to be light and fluffy.
Replace each egg with ¼ cup of seltzer water (the bubblier the better!).
12. Egg Replacer
Yes, there is a product called egg replacer! It works well for baking things, such as pancakes or muffins!
It is made of 4 simple ingredients: potato starch, tapioca flour, baking soda, and psyllium husk. It's gluten-free and vegan-friendly.
However, it does not substitute well for any recipe requiring egg whites to be whipped.
13. Gelatin
You can use what is often referred to as a "gelatin egg" to substitute eggs in baking. It is not vegan or vegetarian friendly, as gelatin is made by boiling down tendons, ligaments, and bones with water, but it is perfect for anyone with an egg allergy.
1 tablespoon of gelatin and 3 tablespoons of water will make a gelatin egg that can be used as a 1:1 substitution for eggs. Mix the gelatin with 1 tablespoon of warm water before adding 2 tablespoons of hot water and stirring, then let it rest for a few minutes and add it to your recipe.
14. Aquafaba
While most recipes will call for a whole egg there are some that will require only a yolk or the egg white. The most popular use of egg whites in baking is to make meringues.
Unfortunately, the substitutes above are not light enough to create an airy meringue. There is one substitute that gets the job done though.
Aquafaba is the liquid that you drain from a can of chickpeas. Yes, you read that correctly. The starch from the chickpeas binds with the water and makes a byproduct that resembles egg whites.
Aquafaba is vegan friendly and best used for desserts that call for the light and airy texture of egg whites: meringue, macaroons, and even homemade vegan marshmallows.
Simply replace 1 egg white with 3 tablespoons of aquafaba.
Vegan Egg Wash: Simply combine ½ cup aquafaba and 1 teaspoon light corn syrup (like Karo). Mix well then brush onto pastries, breads, and more just as you would any other egg wash.
What about Egg Yolks?
While egg whites are best replaced with aquafaba you can use any of the other substitutions mentioned above as a replacement in recipes that call for either a full egg or only an egg yolk. These substitutions will only work in doughs and batters, not in custard recipes.
The Best Substitutes for Eggs in Cooking
While the need for an egg substitute often arises for baked goods there may be times when you need an egg in a savory recipe. The purpose of eggs in cooking is usually as a binding agent; therefore, you don't need to worry about substitutes that help with leavening.
Below are my favorite egg substitutes to use in dishes like meatloaf or when making meatballs. These options are perfect for binding the ingredients without adding outside flavor.
15. Olive Oil
Olive oil was mentioned earlier in this list, but it is the easiest egg substitution for meatloaf. Clearly, olive oil is runnier than eggs but in smaller amounts, it makes a great substitution.
Generally, you can add about 1 tablespoon of olive oil for every 2 eggs but start slow and watch your recipe closely. Be careful not to overdo it or it can have the opposite effect and give off a bitter taste.
Olive oil is great because it keeps the meat moist, it is vegan-friendly, and you probably have it in your cabinet!
16. Mayonnaise
If you need an egg substitute because you've simply run out of eggs, mayonnaise is a great option. Mayonnaise has eggs in it, and it is very adhesive, making it perfect for holding together meatballs or meatloaf.
1 to 1½ tablespoons of mayonnaise can replace 1 egg.
17. Flour & Oatmeal
By mixing a small amount of water with flour and oatmeal, you can make a paste that works perfectly as a binding agent. There are no strict measurements, just combine an equal amount of flour and oatmeal then add a touch of water, just until it is paste-like.
It works fine for meatballs, but particularly well for meatloaf because it adds a nice density.
18. Breadcrumbs
Your meatball or meatloaf recipes may already include breadcrumbs because they are so great at binding. If your recipe does not have breadcrumbs, use some old bread, at least 3-4 days, and grind it up.
You can also use ready-made breadcrumbs from the store, though it tends to have less moisture. Add just enough that you can feel it becoming "tacky" like glue holding the meat together.
It should be somewhere between 4 tablespoons and ½ cup per pound of meat but use your best judgment. If your recipe does have breadcrumbs, you can use extra, but it may be best to try one of the other substitutions first.
Choosing the Right Substitution
As you may have noticed from this extensive list, there are plenty of options for egg substitutes! The most important thing to consider when choosing the right alternative is why you need an alternative in the first place.
Whether it be an allergy, a specific diet, or you've simply run out of eggs, there is an option to suit any particular need.
More substitutes that can be used when cooking or baking!
If you've used any of these substitutions to make something delicious, let us know which worked best for you by dropping a comment below!
Do you love a recipe you tried? Please leave a 5-star 🌟rating in the recipe card below and/or a review in the comments section further down the page.
Stay in touch with me through social media @ Pinterest, Facebook, Instagram, or Twitter! Subscribe to the newsletter today (no spam, I promise)! Don't forget to tag me when you try one of my recipes!
📋 Recipe
Print Recipe
Leave A Comment
Love This Recipe?
Click On A Star To Rate It!
Best Egg Substitute For Cooking & Baking
Choosing the best egg substitute for your particular needs is easy with my list of awesome egg alternatives! The egg is one of the most utilized ingredients in baking and cooking, so knowing how to use substitutions will really come in handy!
Pin Recipe
Share on Facebook
Ingredients
Option 1 (Convenient) - Applesauce
Option 2 (Best Overall) - Chickpea Flour
2

tablespoon

chickpea flour

2

tablespoon

water

1

teaspoon

cooking oil

(optional, use your preferred cooking oil)
Help Us Out!
If you love a recipe, be sure to come back and share your ratings. This helps future users, and allows me to continue sharing free recipes! Angela
Instructions
Option 1 (Convenient) - Applesauce
This is my favorite swap to use since it's super easy to swap out. Your baked goods can be end up dense, even though they'll be super moist. To use applesauce, replace each egg in your recipe with ¼ cup applesauce.
Option 2 (Best Overall) - Chickpea Flour
Mix 2 tablespoons of chickpea flour with 1 tablespoon of water until a paste forms. Stir in the remaining tablespoon of water and optional cooking oil. Set the chickpea egg aside for 5 minutes before using.

2 tablespoon chickpea flour,

2 tablespoon water,

1 teaspoon cooking oil
Equipment You May Need
Notes
*Nutritional information is calculated for ¼ cup applesauce only.
Nutrition
Calories:
26
kcal
(1%)
|
Carbohydrates:
7
g
(2%)
|
Protein:
1
g
(2%)
|
Fat:
1
g
(2%)
|
Polyunsaturated Fat:
1
g
|
Sodium:
1
mg
|
Potassium:
45
mg
(1%)
|
Fiber:
1
g
(4%)
|
Sugar:
6
g
(7%)
|
Vitamin A:
18
IU
|
Vitamin C:
1
mg
(1%)
|
Calcium:
2
mg
|
Iron:
1
mg
(6%)
Egg Substitute, substitutions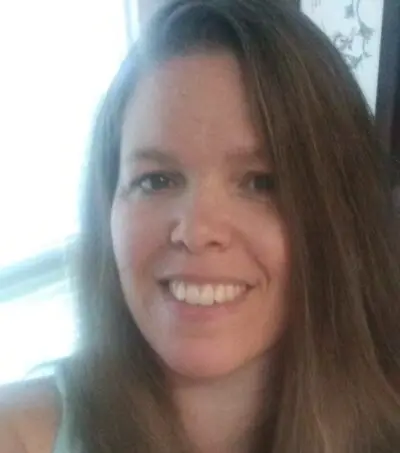 Angela is an at home chef that developed a passion for all things cooking and baking at a young age in her Grandma's kitchen. After many years in the food service industry, she now enjoys sharing all of her family favorite recipes and creating tasty dinner and amazing dessert recipes here at Bake It With Love!