Finding a great Cardamom Substitute is hard to do with such a unique and flavorful spice, but there are some great alternatives that you're sure to have on hand! I've included my favorite cardamom substitutes here from single spices to blends, to what works best in chai, garam masala, curry, and baking!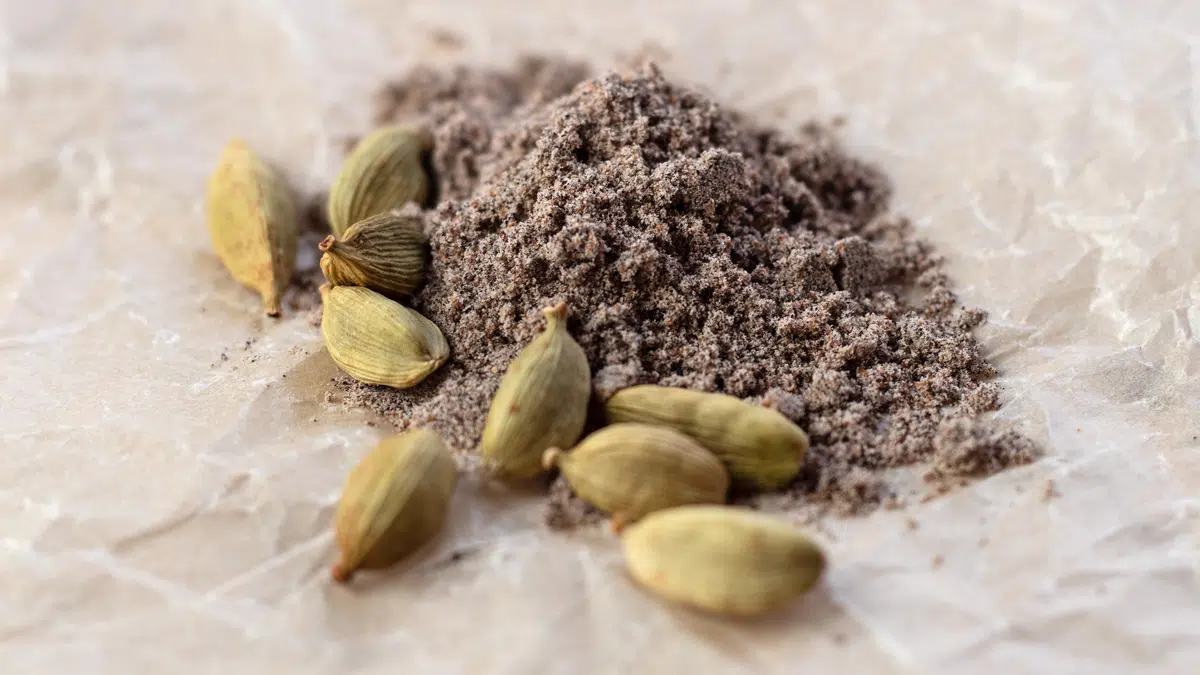 Wondering what to use when you're out of this unique and flavorful spice?!
Time allowing you'll have a chance to run to the store so you don't miss out on the wonderfully floral flavor of cardamom. However, I've totally been there where you've already started something tasty but find that you're missing an ingredient!
Here are all of my best cardamom substitutes for both sweet and savory dishes alike! There are also tips for the very best alternatives to use in specific recipes to save the day!
What is Cardamom?
Cardamom is used in both cooking and baking and is commonly found in Indian, Arabic, Middle Eastern, and Swedish recipes. It is a spice that is made from the seeds of a variety of plants in the ginger family.
It comes in two types, black and green, and can be found ground, in seed form, or in whole pods. Typically speaking, green cardamom is more common than black.
Cardamom Pods vs. Ground Cardamom
Depending on the recipe, you may need cardamom pods or ground cardamom. A simple rule of thumb is that 6 cardamom pods equal 1 teaspoon of ground cardamom, so if you ever need to swap one for the other, use that conversion.
Whole pods have a longer shelf life compared to ground cardamom, so if you don't use it often, opt for the pods. Ground cardamom that is stored for longer periods of time will gradually lose the potency of this wonderfully flavorful spice.
You can roast or toast the pods for bolder flavor and use them whole, or open them and remove the seeds, and use the seeds whole or grind them into ground cardamom.
Cardamom Substitutes for Garam Masala Spice Mix
Some garam masala doesn't even have cardamom in it in an effort for the makers to save money. The simplest alternative is to use a combination of 1 part cumin with ¼ part allspice berries.
To get an even bolder flavor, consider toasting the spices before grinding them into a powder, using either a mortar and pestle or a coffee bean grinder.
Cardamom Substitutes for Chai
If you need to make chai without cardamom, you can use ginger, black pepper, cinnamon, and allspice, instead. This will yield a deliciously spiced chai!
Cardamom Substitutes for Curry
If you are making curry and don't have cardamom on hand, you can use an equal part mixture of cumin and coriander.
All three of these spices are commonly found in curries, so using more of the two previously mentioned will make up for the missing cardamom.
Cardamom Substitute for Baking
Cinnamon and nutmeg are common alternatives for cardamom when baking, or even allspice if you have it.
A good rule of thumb is that mixing ½ teaspoon of cinnamon with ½ teaspoon of nutmeg or ½ teaspoon of allspice equals 1 teaspoon of cardamom.
More Cardamom Substitutions (Single Spices & Mixtures)
The flavors of the following substitutions do not replicate cardamom but work well as cardamom alternatives. Your best substitutes for cardamom are allspice, apple or pumpkin pie spice, cinnamon, cloves, or ginger.
Use less than the amount of cardamom that your recipe calls for because the following spices having a strong, robust flavor! Adjust to taste.
Single Spices
Allspice
Apple Pie Spice or Pumpkin Pie Spice
Black Cardamom (Use only in savory recipes, as it is too smoky and strong for purposes of baking.)
Cinnamon (The best standalone cardamom substitute.)
Cloves
Coriander
Ginger
Nutmeg
Peppercorns
White Cardamom (Use only in baked goods or desserts, it does not have enough flavor for savory recipes.)
Mixtures
Cinnamon and Nutmeg - Mix equal parts cinnamon and nutmeg. Start with less of this combination than your recipe calls for then adjust to taste. Best used with sweet meat dishes and baked desserts.
Cinnamon and Ginger - Mix equal parts cinnamon and ginger. Again, start with less and adjust to taste. Best used for rice, meat, and savory recipes.
Cinnamon and Clove - Mix equal parts cinnamon and clove. This combination is perfect for meat and seafood.
Cumin and Coriander - Mix ½ teaspoon cumin with 1 teaspoon of coriander. Best for flavoring meat and curries.
Nutmeg and Cloves - Use ½ a teaspoon of each nutmeg and cloves. Best with rice, meat, and other savory recipes.
Be sure to check out all of my cooking and baking substitutions for easy alternatives when you're mid-recipe and out of something!!
More great substitute pages to help you out with all of your cooking and baking!
❓ FAQ
What flavor is similar to cardamom?
Nutmeg, cinnamon, coriander seeds, and allspice are all similar in flavor to cardamom. You can also mix cinnamon and cloves together to best recreate the flavor of cardamom.
How can you determine the quality of cardamom?
The quality of ingredients is an important factor in the outcome of cooking and baking. When buying cardamom pods, you want to look for pods that are olive or green in color and are plump. If the pods are too unnaturally green, they might have been artificially dyed. If the pods are too yellow, they may be old or have been dried improperly, which lowers the quality of the spice. A good way to check is to rub one of the pods between your fingers. If they release color, they are not high quality.
What is the difference between cardamom and black cardamom?
Green cardamom uses both the pod and seeds for adding bold flavor and is known for its strong, sweet, floral and intense aroma, versatile in cooking and baking. It is commonly found in grocery stores and is sometimes bleached and sold as white cardamom, which prevents the changing of color in baked goods. Black cardamom is smoked over a fire, so its flavor is smokier than green cardamom and may even be considered minty. Due to the smoky flavor, it is better for cooking savory dishes.
Can you substitute coriander for cardamom?
You can't substitute fresh coriander for cardamom but could get away with using coriander seeds. To keep the integrity of the recipe's flavor, start with a small number of coriander seeds and work your way up.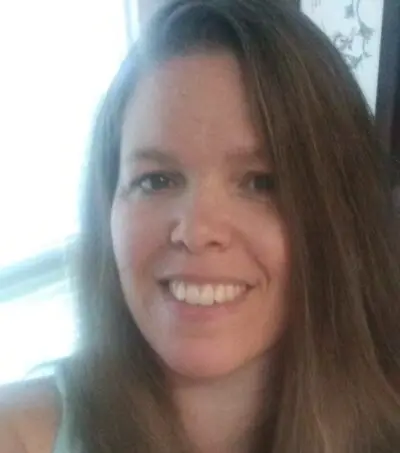 Angela is an at home chef that developed a passion for all things cooking and baking at a young age in her Grandma's kitchen. After many years in the food service industry, she now enjoys sharing all of her family favorite recipes and creating tasty dinner and amazing dessert recipes here at Bake It With Love!