All of the best Arrowroot powder substitute options for this widely used and extremely versatile ingredient! Whether you're thickening a gravy, stew, pie, or custard you can select the very best substitutes with this information shared here!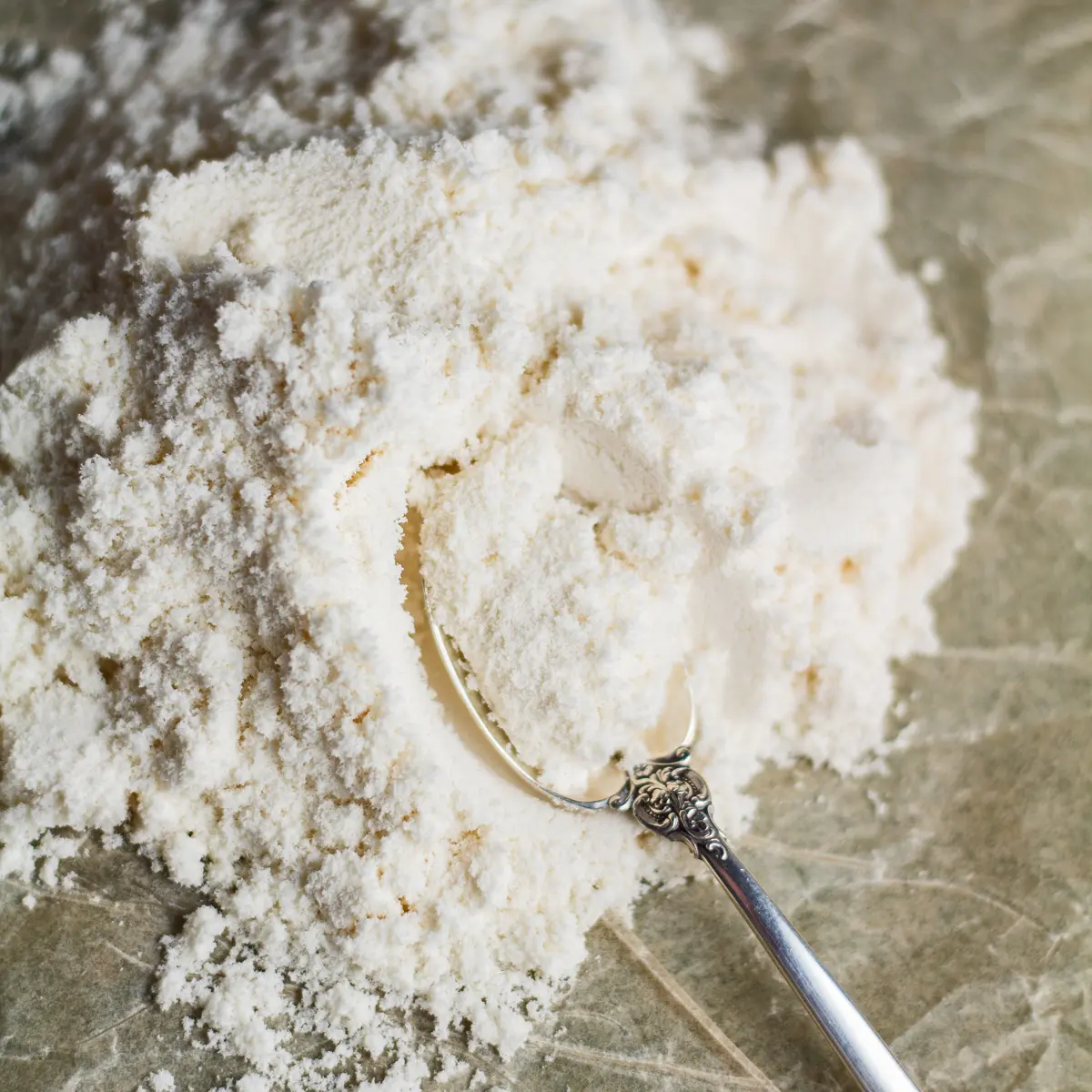 9 of the Best Substitutes for Arrowroot Powder
Arrowroot powder is one of the underrated but versatile thickening agents used to thicken jams, pies, custards, gravy, and many more dishes. Arrowroot is just that, a root, like potatoes but mostly used as a powder or flour. The arrowroot itself is a tuber that is related to ginger.
The powder from ground arrowroot tubers doesn't have any color or smell. So, it doesn't affect the flavor, color, or texture of any dish.
Jump to:
Though it's always good to have some arrowroot powder handy, don't worry if you don't have any at this moment in your kitchen cabinet! I've listed 9 of my best arrowroot powder substitutes here with ratios to arrowroot powder and their best uses!
What is Arrowroot Powder?
As already mentioned, arrowroot is simply a potato-like tuber vegetable with a mild, sweet taste. Arrowroot plants, also called bamboo tubers, are known as Maranta Arundinacea. Arrowroot powder is made from the rhizomes of these and related tuber-plants and is a starchy substance.
As it's gluten-free, you can have it without worrying about the adverse effects on your health. A versatile thickener, arrowroot powder can be used in various sweet or savory recipes, from delicious desserts and jams to a rich and hearty gravy.
Arrowroot Powder Uses
The popular uses of arrowroot powder are widely varied. If you think that it's only used in cooking, you're mistaken!
Arrowroot powder acts as an excellent ingredient in the hair and skincare department. When it comes to skin and hair care, arrowroot is great in soaking up excess oil from the scalp and skin without making them dry. How cool is that!
Mostly this powder is used as a starch or thickening agent. As a thickening agent, you can use it in gravy, stews, sauce, jams, pies, custards, and much more! This powder provides you with the desired consistency without affecting the flavor or texture of a dish.
To learn more about cooking with arrowroot powder, visit the lovely Miss Jessica Gavin and her informative page!
Arrowroot powder is also used in baking and can be found as an ingredient in cakes, cookies, and more. Plus, arrowroot biscuits are a popular after-dinner snack used by many to aid in digestion!
If you want your fries to be crunchy and crispy, this powder is all you will need.
At times, it is also used as a binding agent. You can use it as a substitute for eggs at times for some vegan recipes.
Benefits of Having Arrowroot Powder in Your Diet
You might be surprised to know the different benefits of Arrowroot. Yes, you can eat Arrowroot, just like a sweet potato. It tastes good and provides you with almost twice the protein amount of a regular potato. If you're someone who likes to keep calories low, arrowroot is for you.
As Arrowroot is very starchy with high fiber, it helps in slowing down digestion. Plus, it helps one feel fuller longer. This feeling of satiety is why it's a popular ingredient in diet foods.
It also helps improve your bowel movements. Arrowroot powder will help stool form normally and reduce the frequency of bowel movements. This powder is often used to treat diarrhea and other bowel issues.
You can read more about the wonderful benefits of arrowroot here!
Is Arrowroot Powder Keto or Keto-Friendly
Technically arrowroot powder is high in carbs, however, when small amounts are used in keto recipes the resulting carb count can be within the dietary carb range. Many people on a keto diet have higher tolerances to carb counts, so at the very least arrowroot powder has fewer carbs ( 3.8g per 1 ounce ) than cornstarch ( 25.6g per 1 ounce ).
While arrowroot powder may not be super keto-friendly, it is gluten-free, dairy-free, nut-free, soy-free, and corn-free. It is a popular thickener for those on a Gluten-Free, Paleo, or Whole30 diet!
Substitutes for Arrowroot Powder
Flour - All-purpose flour is the most commonly used thickening and binding agent in cooking and baking.
Tapioca Starch - Tapioca starch is the best substitute for arrowroot powder. If you're going for tapioca powder, you need to use the same amount as the arrowroot powder. It works well in pies, jams, etc. Tapioca starch is the only substitute that is gluten-free. If you want to thicken your gravy and sauces, go for tapioca powder. It will save your day!
Cornstarch - Cornstarch is the most popular one among arrowroot substitutes available in the market. But, remember that cornstarch is not as nutritious as arrowroot powder. Cornstarch works well as a thickening agent in sauces. If you're confused about the difference between cornstarch and cornflour, keep in mind that cornflour works more like regular wheat flour than starch. Same as arrowroot powder, add cornstarch to some cold water, and then use the mixture in your sauce. If we talk about any difference other than nutrition value, cornstarch works a bit faster than arrowroot powder. Conversely, arrowroot powder is a common substitute for cornstarch on certain diets.
Sweet Rice Flour - Rice flour is another suitable replacement for arrowroot powder. It has higher starch content than arrowroot powder. Sweet rice flour is perfect for frozen desserts. Note that sweet rice flour is not the same as traditional rice flour. Regular rice flour is used more commonly as a normal flour rather than a thickening agent. There are chances that sweet rice flour will make your sauce cloudy. So, it's good to stick to baking using rice flour. Also, you'll need to use half the amount of rice flour when substituting your arrowroot powder.
Potato Starch - Potato starch works best when used for baking. Almost similar to arrowroot powder, this arrowroot substitute has far less nutritional value. Just like arrowroot powder, potato starch or potato flakes are almost flavorless. If you're planning to use arrowroot powder in baked goods like muffins, bread, etc., you can definitely switch out for potato flakes.
Cream of Tartar - Cream of tartar is not a match for arrowroot powder as a starch. However, if you plan to use arrowroot powder to add volume to your custard or pudding, you can use cream of tartar as a substitute. As this is not the usual use of arrowroot powder, the results of using this substitute cannot be assured.
Xanthan Gum - (Keto-Friendly Option) As you already know, arrowroot powder can also act as a binding agent similar to eggs, where one needs to make all the ingredients bind together. Xanthan gum gives your soups, sauces, puddings, and cooked custards almost identical results to using cornstarch or arrowroot powder. It is best used in cooked applications.
Glucomannan Powder - (Keto-Friendly Option) Glucomannan powder is a tasteless, high-fiber powder from the root of the tuber konjac plant ( or elephant yam ). This is my best recommendation if you are looking for a thickener to use in keto recipes. Glucomannan powder should be mixed with cold water before adding to hot liquids, like a cornstarch slurry.
Psyllium Husk - (Keto-Friendly Option) Psyllium husk is a very popular thickening agent used by those on a keto diet from the Plantago ovata plant. This plant-based thickening agent is composed completely of soluble fiber, which means that it is extremely low in calories and has zero net carbs.

It is always easy to find the right substitute of arrowroot powder as starch, but quite tricky when it comes to binding other ingredients. It becomes more difficult as arrowroot powder is usually already working as a replacement for another recipe ingredient.
More Great Substitutes!
More great substitute pages to help you out with all of your cooking and baking!
📋 Recipe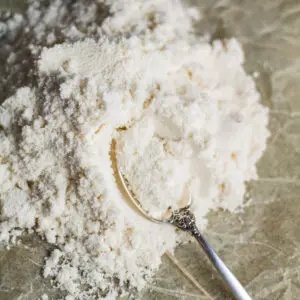 Print Recipe
Leave A Comment
Love This Recipe?
Click On A Star To Rate It!
Arrowroot Powder Substitute
Arrowroot powder is one of the underrated but versatile thickening agents used to thicken jams, pies, custards, gravy, and many more dishes. Arrowroot is just that, a root, like potatoes but mostly used as a powder or flour. The arrowroot itself is a tuber that is related to ginger. The amounts for each substitution are given below!
Pin Recipe
Share on Facebook
Ingredients
Option 2 - Tapioca Starch
Option 4 - Sweet Rice Flour
½

teaspoon

sweet rice flour
Option 5 - Potato Starch
½

teaspoon

potato starch

(½ to 1 full teaspoon potato starch)
Option 6 - Cream of Tartar
Option 8 - Glucomannan Powder
1

teaspoon

glucomannan powder
Instructions
Select the substitute option that will work best for your recipe. Make any necessary conversions to the amount needed for substitution.

Prepare your recipe and adjust the desired thickening as needed.
Equipment You May Need
Notes
All conversions are for 1 teaspoon of arrowroot powder.
Nutrition
Calories:
15
kcal
(1%)
|
Carbohydrates:
3
g
(1%)
|
Protein:
1
g
(2%)
|
Fat:
1
g
(2%)
|
Saturated Fat:
1
g
(6%)
|
Polyunsaturated Fat:
1
g
|
Sodium:
1
mg
|
Potassium:
4
mg
|
Fiber:
1
g
(4%)
|
Sugar:
1
g
(1%)
|
Calcium:
1
mg
|
Iron:
1
mg
(6%)
Arrowroot Powder Substitute, substitutes for arrowroot powder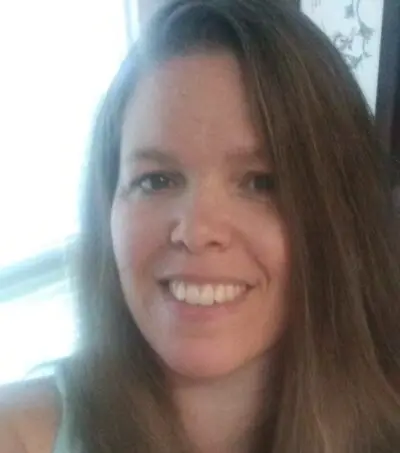 Angela is an at home chef that developed a passion for all things cooking and baking at a young age in her Grandma's kitchen. After many years in the food service industry, she now enjoys sharing all of her family favorite recipes and creating tasty dinner and amazing dessert recipes here at Bake It With Love!