When you need a Celery Salt Substitute you can use my easy homemade celery salt recipe, or rely on one of my 10+ easy substitute options here! Depending on what you're making, there's sure to be something to help make your dish incredible!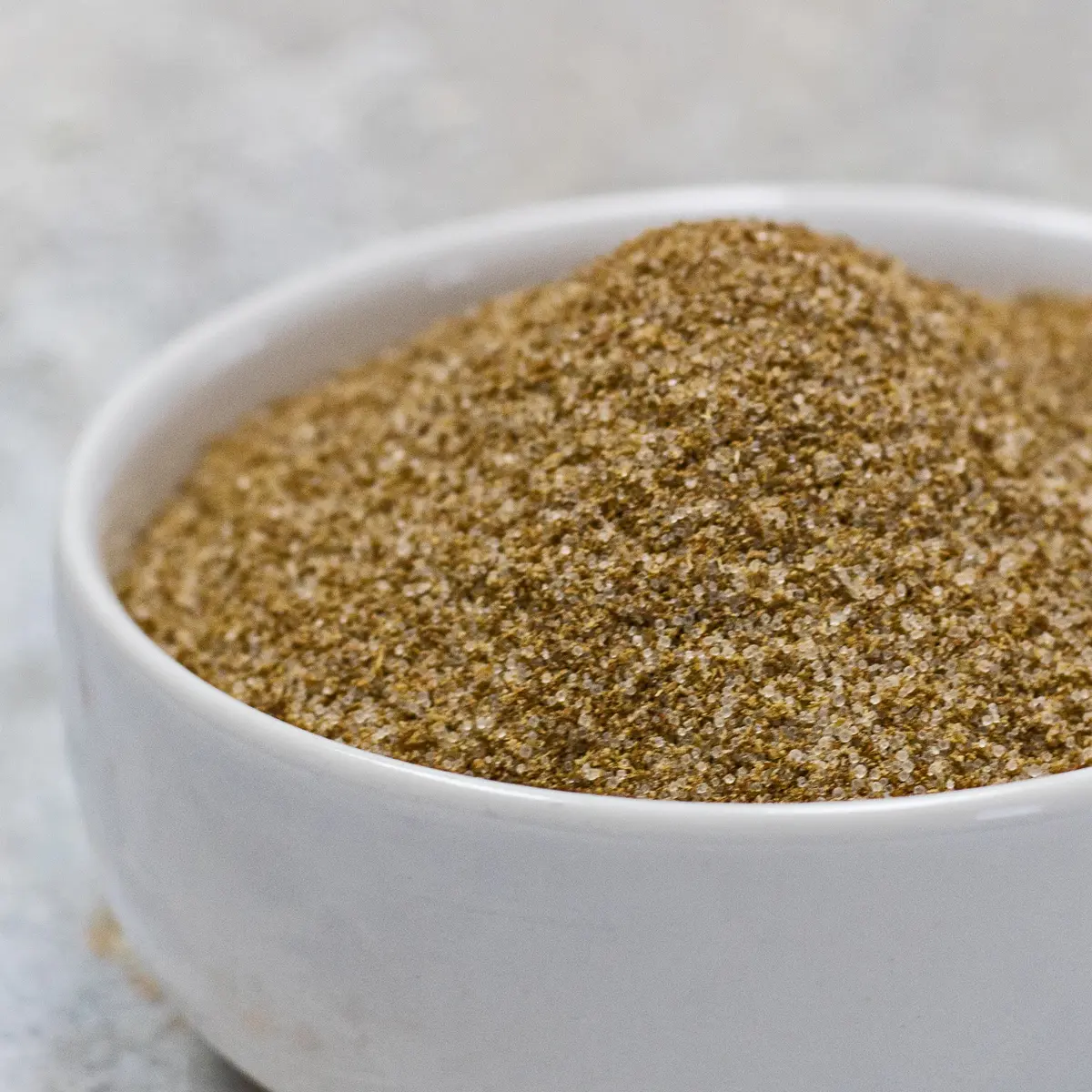 The 9 Best Quick & Easy Celery Salt Substitutes (and then some!)
When working with a recipe that calls for celery salt it's either something you have or an ingredient that makes you wonder what celery salt is. I know that once upon a time, when I was a kid, celery salt seemed much more commonly available (and used) than it is now!
No matter the reason that you need celery salt, here are all of my best celery salt substitute spices and vegetables to stand in for that fantastic flavor!
Jump to:
What is Celery Salt
Celery salt is actually made with seeds that are from either celery or the lovage plant, which is a relative to celery. It is high in vitamin A, vitamin K, folic acid, beta-carotene, and potassium.
In general, a basic celery salt combination will be two parts salt and one part ground celery seeds, or ground celery and stalks, or ground lovage seeds.
Used in many savory dishes and an occasional Bloody Mary, celery salt is a very versatile spice. Various vendors may have added spices such as paprika and capsicum to enhance the flavor of their seasoning.
This is a wonderfully tasty spice to use as a salt replacement whenever you want to add flavor to your savory dishes!
Substitutions for Celery Salt
If you already have celery seed in the pantry, or celery in your fridge, you're off to a great start! But here's a bunch of great ways to get that celery salt flavor when you don't have the obvious alternates on hand!
1. Celery Seed & Salt
Your top pick will be the use of celery seed and salt in a 1:2 ratio. Just grind the celery seeds in a spice grinder or mortar and pestle.
You will find that by making your own it will be much more flavorful than if you purchase pre-ground celery powder!
2. Fresh Celery
The second choice would be to use fresh celery stalks and leaves. This will give good flavor but it is more subtle than the seeds so will need more quantity. It is a very versatile vegetable that adds a unique flavor to many dishes.
Dice the leaves and stalks to add into your potato salad for that fresh green earthy flavor and crunchy texture. Use celery juice in your cocktails. Roast celery roots with your favorite potato recipes.
Also, due to the fibrous texture, it will add more bulk and may not be suitable for all recipes. Think soups vs. using in seasoning rubs.
3. Dehydrating Celery
Dehydrating sodium-rich celery stalks (not the alkaline leaves) is another option. Just chop the stalks into small pieces and use your dehydrator or oven to dry the stalks.
Then use your blender to make a powder which you can pour into an appropriate jar and store with your other spicies and seasonings.
4. Dill Seed
Less popular would be the substitution of dill seed for the celery seed. Dill is from the same family as celery and once ground into powder, you would mix with salt at the same 1:2 ratio.
5. Celery Seed Essential Oil
Essential oil from the seeds can also be used with salt. While the oil is more commonly used in aromatherapy, it will provide the flavor you are seeking.
6. Caraway Seeds or Fennel Seeds
Caraway or fennel seeds would also add a nice flavor as a celery salt substitute. Grind and mix with salt in a 1:2 ratio the same as you would do with celery seed.
Use a little less in your recipes so they do not overwhelm your other flavors. Both caraway seeds and fennel seeds are sweeter and best suited for meat dishes.
7. Nigella Seeds
Nigella seeds have a flavor similar to celery although they are from different plant families. They have a pungent aroma and are quite flavorful.
You will find them easily at an Indian grocery store as they are frequently used in making Indian dishes. Use the same proportion as celery when preparing your dish.
8. Mustard Greens
Mustard greens have a somewhat bitter and peppery taste which resembles celery. Chopped finely and added during the cooking process, this odd substitute would be a healthy replacement.
9. Onion or Garlic Salt
If none of the above substitutions are available, onion or garlic salt would add good flavor although they do not taste anything like celery.
Other Alternatives
In addition to these easy celery salt substitutes, you can also use some handy vegetables as a quick addition to recipes when the celery-like flavor is desired. Mix in chopped romaine lettuce, chopped cabbage, carrots, bok choy, water chestnuts, jicama, onion, or fennel stalks in recipes where the crunchy texture would be a welcome contrast.
More Great Substitutes!
More great substitute pages to help you out with all of your cooking and baking!
FAQ
What can I substitute for celery in mirepoix?
Simply double the carrots being used to an amount that would total the combined carrot and celery in your mirepoix. The carrots add crunch and flavor!
Are celery salt and celery seed the same thing?
No, but they are completely related! Celery salt can be made using celery seed, finely ground and then combined with 2 parts salt.
Can I buy celery salt at Wal-mart?
Yes and no, it depends on your store. However, you can always order it online and have it delivered to your store or shipped to home!
📋 Recipe
Print Recipe
Leave A Comment
Love This Recipe?
Click On A Star To Rate It!
Homemade Celery Salt
When you need a Celery Salt Substitute you can use my easy homemade celery salt recipe, or rely on one of my 10+ easy substitute options here! Depending on what you're making, there's sure to be something to help make your dish incredible!
Share on Facebook
Ingredients
1

tablespoon

celery seed

2

tablespoon

salt

(table salt or sea salt)
Instructions
Finely grind the celery seed using a spice grinder (or your coffee grinder works wonderfully!) or a mortar and pestle.

Mix the ground celery seed with 2 parts of salt. Store in an airtight container with your spices in a pantry or cupboard.
Nutrition
Calories:
8
kcal
|
Carbohydrates:
1
g
|
Protein:
1
g
(2%)
|
Fat:
1
g
(2%)
|
Saturated Fat:
1
g
(6%)
|
Sodium:
4654
mg
(202%)
|
Potassium:
29
mg
(1%)
|
Fiber:
1
g
(4%)
|
Sugar:
1
g
(1%)
|
Vitamin A:
1
IU
|
Vitamin C:
1
mg
(1%)
|
Calcium:
38
mg
(4%)
|
Iron:
1
mg
(6%)
Celery Salt Substitute, homemade celery salt, substitutions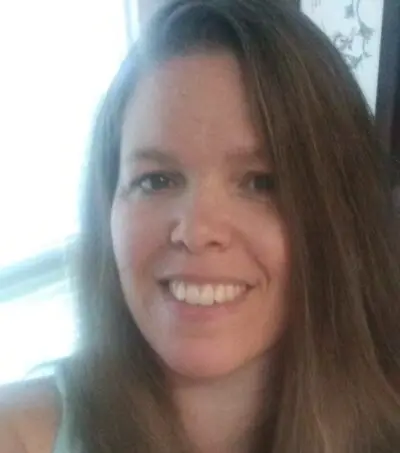 Angela is an at home chef that developed a passion for all things cooking and baking at a young age in her Grandma's kitchen. After many years in the food service industry, she now enjoys sharing all of her family favorite recipes and creating tasty dinner and amazing dessert recipes here at Bake It With Love!