35 Foods That Begin With The Letter 'A'
Have you been asked to take part in a food challenge to list all of the foods you can think of that start with an 'A'? I think these are a great and fun way to explore not just all of the foods that you're familiar with but also foods that are exciting and new flavor combinations to try! I'm sharing some of my favorite A recipes here for you to give the best list challenge answers the next time someone asks!
Or maybe you're doing the 'cook through the alphabet' challenge and just getting started? If so, here are 35 really wonderful food ideas all starting with the letter A to get you started!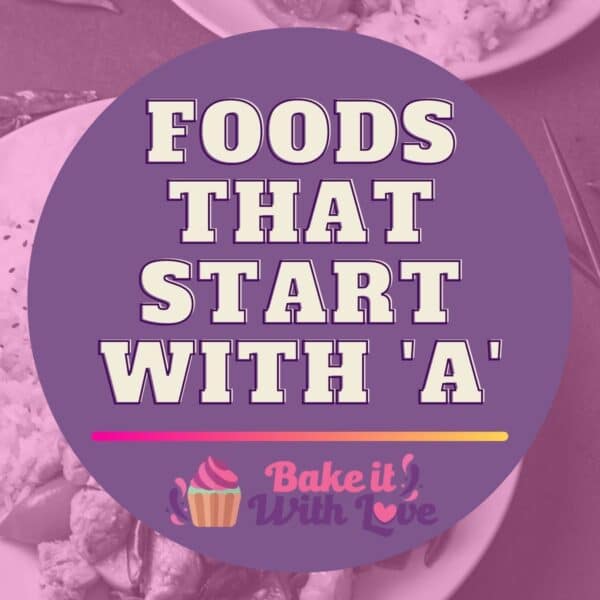 Aalsuppe
Aalsuppe is a Northern German soup that is more of a stew. It originated in Hamburg, Germany which is why it is also known as Hamburg Aalsuppe. The soup consists of eel, vegetables, peas, dried fruits, bones from smoked ham, a little bit of smoked meat, and dumplings. Vinegar and a variety of herbs are typically added to the soup.
Abacha
Abacha is an African salad that is popular with the ndi Igbo of Southeastern Nigeria. The abacha is made from cassava root, sliced specially, soaked and dried before adding to the salad along with fish, crayfish, ugba ( oil bean ), garden eggs, greens, and onions.
Achiote Paste
Achiote ( or annatto ) paste is a flavorful paste made of spices and garlic that can be used as a rub, sauce, or marinade. The paste is used in Mexican cooking and you have likely enjoyed the flavors in your chorizo or tacos al pastor. Originally an important part of Southeastern Mexican recipes, the paste has spread in availability and is now used widely throughout the country.
Achu
Achu or Yellow Soup is an African dish that originated with the Ngemba in the Northwest region of Cameroon. The soup consists of boiled then pounded cocoyams ( taro ), red palm oil, spices, water, and canwa ( limestone ). The soup gets its distinctive yellow color from the palm oil. Typically served with oxtail, cow skin, tripe, or steamed eggplant.
Acorn Squash
Acorn squash, also called Des Moines squash or pepper squash, is a winter squash with a distinct acorn shape, protruding ribs, green outer skin, and golden yellow to orange flesh on the inside. While the acorn squash is usually considered a winter squash, it is from the summer squash family.
Acorn squash is a delicious vegetable side dish on their own when baked, and they can be stuffed with savory fillings including meats, rice, or vegetables. However, my favorite way to bake acorn squash is to fill each half with butter and brown sugar. Yum!
Adai
Adai is an Indian breakfast pancake recipe made with mixed lentils, rice, and spices. The lentils including toor dal, urad dal, chana dal, and moong dal are soaked with rice for several hours and up to an overnight soak. Adai is a commonly eaten breakfast or snack in Tamil cuisine that is typically served with coconut chutney or peanut chutney.
Adobo
No, not the Mexican adobo! The Filipino adobo is a whole dish and it's so popular that it's practically the national dish of the Philippines. Adobo can be meat, seafood, or vegetables marinated in a sauce that is vinegar and soy sauce-based. Herbs including bay leaves, garlic, salt, paprika, and black peppercorns are frequently used in the marinade that is then browned in oil and simmered for a rich and hearty flavor. Typically served with rice for a meal.
In Mexican cuisine buying chipotle peppers in adobo sauce is quite common. In Caribbean cuisine, the adobo is typically a dry or wet rub used to season meat.
Adzuki Beans
Adzuki beans, also called azuki beans or aduki beans, are a small red mung bean that is grown throughout East Asia and the Himalayas. While the adzuki bean is typically red, it can also be white, black, or grey, and many mottled patterns are seen as well.
This legume variety can be cooked and used like other beans, simply soak them overnight to soften before using them in recipes. Use your azduki beans in chili, soups, stews, served with kale, or served with coconut and/or rice.
Adzuki beans are most commonly cooked down, boiled with sugar, and mashed into a sweet red bean paste to make desserts and dessert fillings.
Afang
Afang is an African vegetable soup that is popular primarily in Southern Nigeria. The soup originated with the Efik people and the Ibibio people. The soup uses afang ( okazi in Igbo ), waterleaves, onion, seasoning, and sometimes fish, crayfish, periwinkles, or meat.
Ahriche
Ahriche is a Morrocan meat dish that is popular with the Zayanes and Khénifra tribes. The dish is made by wrapping tribe around sticks, then cooking it over coals.
Aioli
Aioli ( also called allioli or aïoli ) is a garlic sauce found in Northwest Mediterranean cuisine, typically in the coastal foods of Italy, France, and Spain. The name literally means 'garlic and oil' in the Catalan/Valencian and Provençal languages. It is similar to mayonnaise as it uses eggs and olive oil that is emulsified into mashed garlic typically finished with lemon and some seasoning.
Ajika
Ajika (also called adjika ) is a hot and spicy sauce that originated in the Georgian-Abkhazian region of Eastern Europe. This slavic condiment sauce is made using hot chile peppers, garlic, walnuts, and lots of fresh herbs including coriander, dill, basil, even marigold leaves.
Ajvar
Ajvar is a Serbian condiment sauce that is popular throughout Southeastern Europe. The sauce is typically made from roasted red bell peppers and oil although there are variations of eggplant and tomato and another with green bell peppers and oregano.
Akara
Akara ( also called Acaraje ) is a fritter made from 'cowpeas' or black-eyed peas that is found in West African and Brazilian cuisines. The bean buns are deep-fried cakes made from black-eyed bean paste.
Albóndigas
Albondigas are meatballs in Spanish. While the meatballs term may originate from Spain, the Mexican culture has adopted this into a hearty soup that is full of spicy chipotle pepper flavor. The meatballs are made by mixing herbs and rice with ground beef and pork then simmered in a tomato based broth. Lots of vegetables can be added to the soup, as well as more rice before or after serving.
Allemande
Allemande sauce ( also called sauce Parisienne ) is a white sauce made with stock rather than milk, that has been thickened with egg. The allemande is based on velouté sauce, which is a light-colored French sauce. The sauce is then thickened with egg yolks, heavy cream, and some lemon to make the allemande.
Alfredo Sauce
Alfredo sauce is an American favorite that has been thoroughly adopted from Italian cuisine! The typical American eats the Americanized version of this creamy white sauce that includes heavy cream, butter, and Parmesan cheese. Authentic cooks will argue that all you need is the pasta, butter, and a good Parmigiano-Reggiano to enjoy this much-loved dish!
Alheira
Alheira is a Portugese smoked sausage. The sausage is made with a combination of meats, garlic, and bread and is typically horseshoe-shaped.
Almonds
Almonds are a very popular edible seed from the almond tree. Almonds are grown throughout the US, as well as many other countries outside of their native region in Iran and surrounding countries.
Almonds are great on their own as a snack, either raw, roasted, smoked, or flavored. Amazing flavor combinations for your almonds include roasted salted, honey roasted almonds, smokehouse, sriracha flavored almonds, habanero or bbq flavored, wasabi and soy sauce flavored almonds, salt and vinegar almonds, dill pickle flavored almonds, sweet Thai chili flavored almonds, sea salt almonds, toasted coconut almonds, chocolate covered almonds, oven-roasted blueberry almonds, curry-flavored almonds, chipotle roasted almonds, cinnamon almonds, mocha roasted almonds, and pumpkin maple roasted almonds.
Almonds are on their own this list, however, there are many 'A' list words that can be added from almond products such as almond milk, almond flour, almond paste, and almond butter to name a few!
Alphabet Soup
Alphabet soup is a soup found commonly in grocery stores in the canned soup section. It is made with ground beef and vegetables and uses an alphabet shaped pasta that gives it the 'alphabet soup' name. Alphabet pasta is made with a mechanical press to get the little letters we all enjoyed as kids.
Amaranth
Amaranth is what's called a pseudocereal, it has a starchy seed that can be eaten like true cereals including oats, wheat, or rice. It is a whole grain that is a great gluten-free grain option like quinoa.
Mentioned in Aesop's fables and Milton's Paradise Lost and sometimes called the "food of immortality" by the Aztecs, this resilient and visually striking plant has recently gained popularity in the health food scene and is ready to retake the spotlight. ~ Whole Grains Council
Amaranth can be popped like popcorn and eaten as a breakfast cereal, can be cooked into a porridge, make polenta, or the traditional Mexican snack food Alegría.
Ambrosia
Ambrosia is a dessert fruit salad that is common in America. It is made with pineapple, orange slices, coconut, marshmallows, and a combination of cool whip and sour cream.
Amchoor
Amchoor, also called aamchur, amchur, or dried mango powder is a fruit-based spice powder made from green unripened mangoes. The citrus seasoning is most commonly used in India to add a sour flavor in chutneys, curries, marinades and soups.
Anchovies
Anchovies are a small fish variety that is commonly found in grocery stores in the canned section near tuna. These small, slender, silver fish are related to herring fish. The canned anchovies are cured in a brine which adds to their intensely fishy, salty flavor.
Anchovies are a base ingredient in caesar dressing, served on pizzas, make a puttanesca sauce, make Spanish pintxos, a Scottish woodcock for breakfast, serve them on toast, or on an open-faced sandwich, or just eat them right out of the can!
Andouille
Andouille is a spicy smoked sausage made with pork that originated in France. Modern andouille sausages are available in beef and chicken varieties as well as the traditional pork sausage.
Many andouille sausage brands available in the US are also cajun seasoned as andouille was brought to Louisiana by French or German immigrants.
Antipasto
Antipasto is an Italian appetizer that means 'before the meal'. It is typically a combination of cured meats, olives, pepperoncini, marinated artichoke hearts, and cheeses.
Apples
Apples are the edible fruit of an apple tree that is available in so many varieties that there are actually about 200 varieties grown here in the US! There are apples that are best for eating raw, apples that break down extremely well for applesauce, apples that are favored for making juices and ciders, and apples that have a great texture for baking. The Washington Apple Commission has a wonderfully informative page for apple varieties and their best uses.
Apple recipes add quite a few 'A' foods to our list! Applesauce, apple pie, apple butter, apple cake, apple juice, apple cider, applejack, apple jelly, apple pancakes, and more like my apple muffins!
Apricots
Apricots are the stone fruit of the apricot tree, which are typically smaller than the related stone fruit, peaches. The coloring of apricots usually ranges from yellow to orange, with a deeper reddish-orange coloring on the side facing the sunlight.
The tart and slightly sweet fruit of the apricot is not overly juicy and is typically firm in texture. Apricots can be used interchangeably in recipes where peaches and nectarines are called for such as nectarine cobbler or peach crisp.
Apricots are also wonderful for making apricot jams, jellies, and chutneys. They also freeze exceptionally well for storing for use later in the year that is outside of their growing season! Enjoy the apricots as a healthy snack and eat them peel and all on-the-go!
Arroz con Huevos
Arroz con Huevos is a Mexican breakfast consisting of fried eggs and rice. It is also popular in the Caribbean. There are many things that can be added to the dish, and it can be served with your favorite salsa, guacamole, or pico de gallo!
Artichokes
Artichokes are most likely globe artichokes if you are buying your artichokes at a US grocery store. These globe artichokes are also called French artichokes or green artichokes and are a variety of a thistle plant that has been cultivated as a food.
The flower of the artichoke plant is the 'globe' shaped portion that is the head of the artichoke plant that is harvested for food consumption. Artichokes are most often steamed or boiled and the leaves are enjoyed, the fuzzy choke ( and yes, you can choke on it ) is then removed to reveal the heart of the artichoke.
You will frequently find artichoke hearts on pizzas, in pasta salads, or as the star of a meal. You can try some artichoke dip like my spinach artichoke dip or hot lobster artichoke dip. Enjoy some roasted artichokes and dip the leaves in your favorite pesto, aioli ( see above ), or cheese sauce.
Every edible part of the artichoke is absolutely delicious!
Arugula
Arugula, also called colewort, eruca, rocket, salad rocket, garden rocket, Italian cress, rucola, roquette, rucoli, or rugula, is a leafy green cruciferous vegetable that is frequently used as salad greens. Arugula has a distinctive peppery taste that makes it a tasty addition to salads and Italian pasta dishes.
Asparagus
Asparagus, also called garden asparagus and sparrow grass, is a perennial vegetable plant that's tender young shoots are harvested for produce. The distinctive flavor of asparagus is earthy, yet also very savory and has been described as similar to broccoli, green beans, or Chinese long beans.
I have always enjoyed asparagus as a treat, like artichokes, usually paired with special occasion dinners while growing up. Now, living in Minnesota where asparagus can be found growing in roadside ditches ( and is in fact growing in my horse pasture ) I get to enjoy asparagus on a much more regular basis!
Asparagus can be cooked in many ways, including roasted, steamed, and sautéed as well as chopped up fresh and eaten raw in salads.
Aubergine
Aubergine, commonly called eggplant in the US and also called brinjal, is a nightshade fruit that has thin purple skin with a spongy, soft, absorbent flesh in the center. The eggplant is actually a berry that is eaten as a vegetable with a mild, somewhat smoky flavor.
The eggplant can be cooked in many ways, including roasting, frying, and using in casseroles or dips. The eggplant is used in many recipes including eggplant parmesan, Provençale ratatouille, Greek moussaka, and baba ganoush.
Au Jus
Au Jus is from French cuisine and means 'with juice'. It is commonly used to describe a light beef-based gravy here in America and is commonly served with French Dip sandwiches.
Avocados
Avocados, also called alligator pears or butter fruit, are the fruit from the avocado tree that is actually a pear-shaped berry containing a large seed. The avocado tree likely originated in south-central Mexico and is popular in Mexican foods but is now one of the most popular foods in the produce aisles of grocery stores.
Avocados are used in guacamole, salads, sandwiches, wraps, smoothies, brownies, avocado fries, baked avocados, soups, pozole, omelettes, sushi and of course, simply eaten raw.
Is there anything that I am missing from this list of international foods starting with the letter A? Leave a comment and let me know below!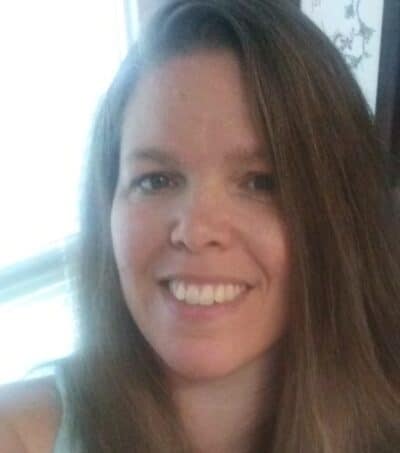 Angela is an at home chef that developed a passion for all things cooking and baking at a young age in her Grandma's kitchen. After many years in the food service industry, she now enjoys sharing all of her family favorite recipes and creating tasty dinner and amazing dessert recipes here at Bake It With Love!