What is tripe, what animal does it come from, does it taste any good, where can I buy it, and how do I even cook it? Don't worry, I have a ton of information about this tasty meat! I'm going to answer all of your questions as well as give you some great cooking tips!
What Is Tripe
Have you ever looked at a new recipe with one of the main ingredients listed as tripe and thought, what is this ingredient, and where can I buy it? Luckily for you, we know all about tripe and all the ins and outs of where it comes from, what it is, and how to prepare it properly!
Tripe is the lining of the stomach that is used in cuisines around the world. Most often it is from cows, sheep, or pigs, but it can be from almost any type of cattle including goats, deer, or ox.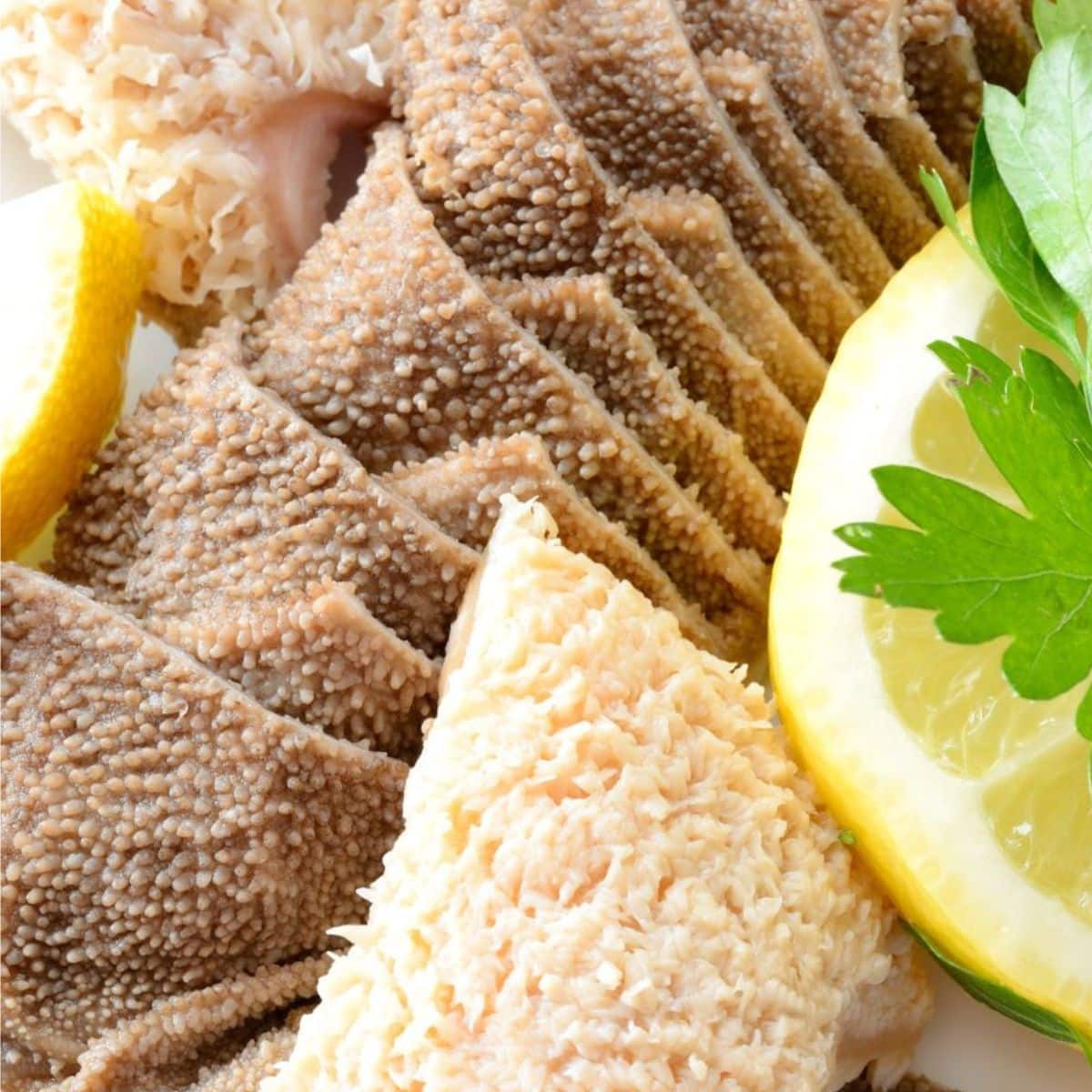 Jump to:
🍲 How To Cook Tripe
Cooking tripe is easier than you may think, but you want to be sure which type of tripe you have before cooking it. If you purchase washed or prepared tripe you don't have to do as much preparation for it.
If it hasn't been washed you will want to soak it in vinegar and scrub it clean with rock salt. Once it is washed, you will want to soak it once more in water for about 10 minutes.
The stomach lining varies in thickness and should be cut into similar-sized pieces to help it cook evenly. Add the pieces to a pot of salted water and allow your pieces to boil for about 30 minutes.
This method is known as parboiling and helps prepare the tripe for the recipe in which it is intended. Parboiling will soften the stomach lining and allow it to be easier to chew.
Your next step is to finish cooking the tripe based on what the recipe recommends. You can add this organ meat into soup, stir fry, stew, pasta dishes, or casseroles.
💡 Cooking Tips
Tip 1: Flavor The Parboil Water
Tripe doesn't have much of a flavor on its own. Adding a bit of seasoning to the water of your parboil helps the tripe take on the flavors of the herbs and spices added.
Tip 2: Always Scrub Your Tripe With Rock Salt
The lining of the stomach has many impurities that must be scrubbed away before consumption. Rock salt helps remove anything left over after the initial soak and helps add flavor.
Tip 3: Buy Pre-washed Tripe
Most places sell pre-washed, bleached tripe which is much easier to prepare. If you have the choice you should buy the washed and prepared version.
😋 What Does Tripe Taste Like
The lining of the stomach doesn't hold much flavor on its own. It is very mild and a bit chewy when boiled by itself.
This organ meat takes on the flavor of what it is being cooked with, if you season it with fresh herbs and spices, it will taste similar to the ones used.
Bonus: Season your tripe with fresh ginger, soy sauce, garlic, and lime juice for an out-of-this-world flavor combination!
🔎 Flat Vs Honeycomb
There are multiple types of beef tripe available, flat and honeycomb are the most common, and many people prefer honeycomb over flat.
Flat tripe also known as blanket tripe is from a cow's first stomach. It is smooth on the surface and a bit tough to cut through.
Honeycomb tripe comes from a cow's second stomach. It looks similar to a honeycomb, holds more flavor, and is tender.
🍽️ Best Tripe Recipes
People use the lining of the stomach all over the world in many unique and delicious dishes.
Puerto Rico has a dish called cuajito that uses stewed paunch (pig tripe) with boiled plantains.
Indonesia has a dish called babat that uses spicy beef tripe with cabbage, noodles, coconut milk, and turmeric.
💪 Is Tripe Good For Me
Tripe is an excellent source of protein, iron, magnesium, and vitamin b12. It is low in fat and calories and helps build muscle.
This organ meat is high in cholesterol and should be used sparingly for people on low cholesterol diets.
🛒 Where To Buy
Not all supermarkets in the United States sell organ meat, but many do. Talk to the butcher at the meat counter to see which options your local grocery store has available.
Local farmer's markets, butcher shops, and online retailers may also have options to choose from as well!
🥡 Storing
Once prepared, you should refrigerate any unused tripe in a sealed container once it has cooled. You can leave it unopened in the refrigerator for up to four days.
Now that you know everything about tripe, how are you going to cook it first? Leave a comment down below and let me know!
🔖 More Helpful Guides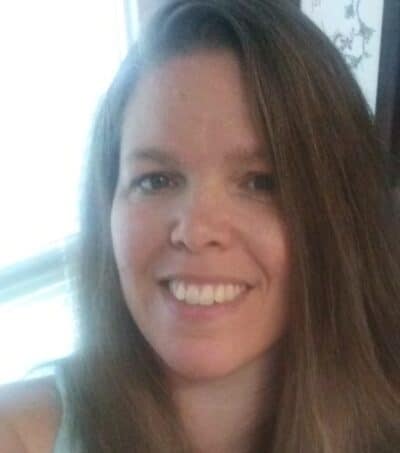 Angela is an at home chef that developed a passion for all things cooking and baking at a young age in her Grandma's kitchen. After many years in the food service industry, she now enjoys sharing all of her family favorite recipes and creating tasty dinner and amazing dessert recipes here at Bake It With Love!