If you're looking to learn about stock vs broth, this article discusses the many similarities, differences, and uses of both while cooking! It also features how both stock and broth are made as well as the ingredients that go into making them! Check out these facts about stock vs broth to better understand some of the most utilized ingredients in cooking!
What Is Stock vs Broth?
When it comes to cooking, there are a many foods that are similar to one another. It's what makes finding substitutes so easy!
Some of these foods are so similar that they are even mistaken for one another. Like stock and broth. Stock and broth are two liquids that are made from chicken, beef, and even vegetables. One of the key things that differ between these common ingredients is what part of the animal is used to make them.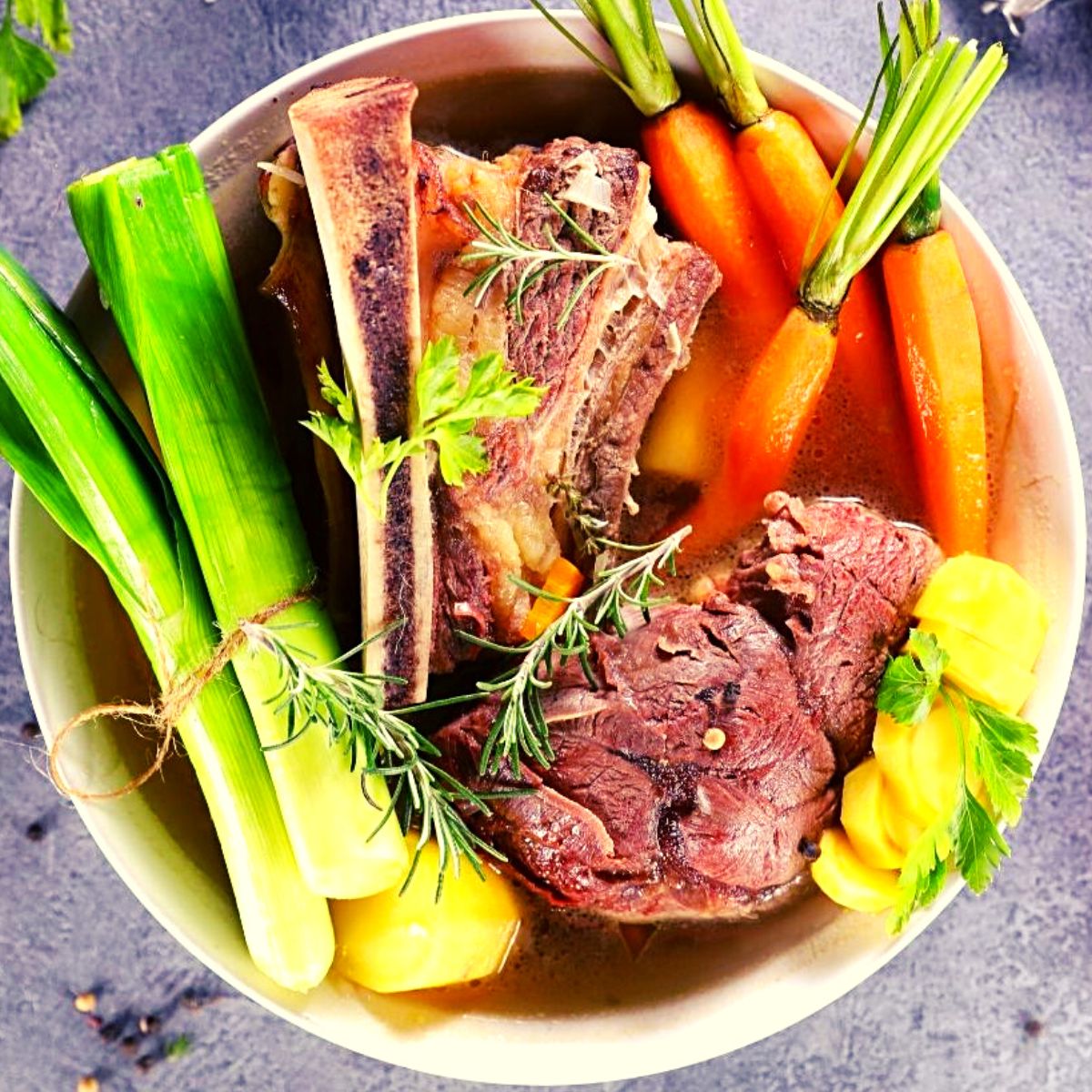 Jump to:
What is Stock?
Stock is usually referred to by what type of meat it is associated with (chicken, beef, fish). In addition to the type of meat they come from, there are two wider categories of stock: white and brown.
White stocks are made from bones that have been quickly boiled. This is called blanching. Once the bones have been quickly boiled they are placed in fresh water to simmer.
Brown stocks are made from bones that are roasted first. Once they have been roasted the bones are transferred to a large pot to simmer.
How Is Stock Made?
Once bones have been blanched or roasted, they are added to a large pot and covered with water. The water is brought to a boil and then lowered.
The bones simmer over low heat for several hours. The minimum time recommended is typically 6-8 hours. During this time the water begins to reduce as the stock forms.
The longer it cooks the more collagen is retrieved and the more gelatin is formed. Therefore, the longer it cooks the thicker the stock becomes.
What Bones Are Used for Making Stock?
Stock can be made from any type of bone. The most common types of stock are beef and chicken. You can also make fish stock.
Any bone can be used for making stock since all bones have collagen in them. However, some bones have more collagen.
Bones of young animals and bones that are connected to joints have the most collagen in them. Therefore, beef stock tends to have a richer flavor and thicker consistency than chicken or fish stock.
What is Vegetable Stock Made From?
There are recipes for vegetable stock. Vegetable stock is made from simmering several different vegetables together in water.
However, unlike animal bones, there is no collagen in vegetables. Therefore, your stock will be a thinner consistency that is more like vegetable broth.
What is Stock Used For?
Stock creates the base for many soups, stews, and sauces. The type of stock that is used will depend on the type of sauce or soup being made.
White stocks are used to make white creamy sauces. They are also used to provide a nice heavy base for creamy soups like clam chowder.
Brown stocks are used to make gravy and other similar sauces. They are often combined with a tomato base that helps further create a rich brown color (like the base for Cajun Gumbo).
What is Broth?
Broth and stock are often confused with one another. Moreover, sometimes they are thought to be the same thing. While there are some similarities, they are indeed two separate things.
The flavor and consistency of the stock come exclusively from the flavor and collagen produced by boiling bones. In most recipes, there are not any other ingredients added to the stock.
In contrast, broth is made from a combination of meat, vegetables, and bones. Sometimes different herbs and seasonings are also added.
This can be done with a whole chicken or leftover meat. You can make a wonderful turkey broth with the leftover meat and bones from Thanksgiving!
How is Broth Made?
Broth is made by adding meat (often still on the bone), and vegetables, to a pot filled with water. The water is brought to a boil and then reduced to a simmer.
Broth is only left to simmer for a few hours. A decent broth can even be made in 90 minutes. This is a lot less time compared to how long stock simmers for.
Since broth does not cook for more than a few hours it does not have as much collagen in it. Therefore, it is a thinner consistency than stock.
What is Broth Used For?
Broth is used for lighter soups like chicken noodle or turkey noodle soup. The broth lends a rich flavor that enhances the flavor of the protein that is added to the soup.
Broth is also used for enhancing the flavor in gravies. A rich beef broth is the perfect base for a savory brown gravy to go with a roast. In addition, broth can be used to add a distinct flavor to other light sauces dishes like the filling in a casserole or pot pie.
Can You Use Stock & Broth as Substitutes?
Yes. Stock and broth can be used as substitutes for one another. When doing so, the main thing to consider is how the difference in texture may impact your recipe.
If replacing broth with stock, you will have a thicker base to start with. The flavor is also often richer than broth. It is easy to modify this to fit your recipe.
The easiest thing to do is dilute the broth with a bit of water. How much water will depend on the thickness of your stock. However, a good guideline is to mix a ¼ cup of water with ¾ cup of stock to replace 1 cup of broth.
On the other hand, when using broth in place of stock you run into the problem of the consistency (possibly) being too thin. This may create a base that is too thin for the desired consistency of your recipe.
An easy way to adjust the consistency of the broth is to add a thickening agent. A little bit of cornstarch or flour can be used to thicken any broth.
Like the substitution above, the exact ratio will vary. However, a good starting point is 1 tablespoon of cornstarch (mixed with water to create a slurry) or flour for every cup of broth. Always add the cornstarch or flour slurry slowly and stop when you reach the right thickness.
Substitutes for Stock vs Broth
While stock and broth are great substitutes for one another, you don't always have one or the other on hand. The great thing about both of these important ingredients is that there are several substitutes for each one!
If you find yourself without stock or broth, then check out these posts that have several substitutes to choose from. I'm sure you will find one that you have on hand at home!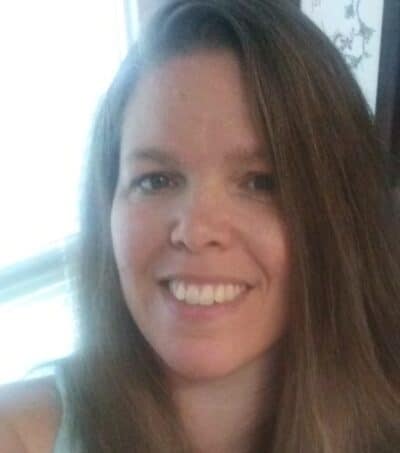 Angela is an at home chef that developed a passion for all things cooking and baking at a young age in her Grandma's kitchen. After many years in the food service industry, she now enjoys sharing all of her family favorite recipes and creating tasty dinner and amazing dessert recipes here at Bake It With Love!