When comparing cocoa vs cacao there are key differences, even though these two things are often confused for one another! The terms are frequently used interchangeably, both relate to chocolate, but they are not the same. Keep reading to learn about the real differences between cocoa and cacao!
Cocoa vs Cacao: Is There A Difference?
Cocoa and cacao have a lot of things in common, with the biggest one being chocolate! If you have ever wandered down the candy aisle, you've probably seen both terms being used.
While the words look similar, they are both used for baking, and they share the world of chocolate, it's easy to see how people could get confused! In fact, these two things have the same origin and come from the same place- the seeds of a cacao pod. However, these two things actually have quite a few differences as well.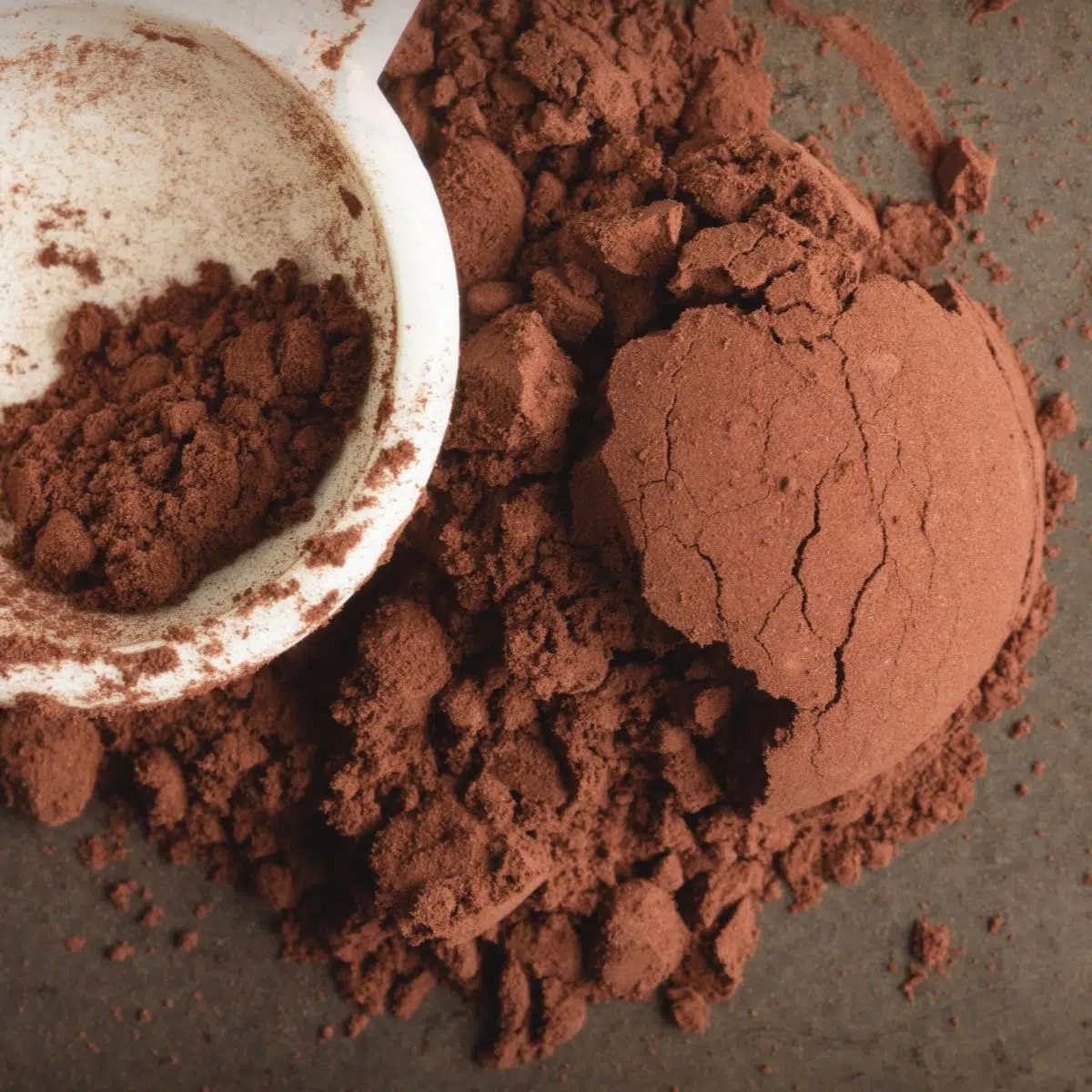 Jump to:
What Is Cacao?
Cacao beans (seeds, actually) grow on a tropical tree and are used to make cocoa, chocolate, and cocoa butter. These beans don't taste much like chocolate at all, to begin with.
Cacao beans are harvested from cacao pods and are then left to ferment for a few days. This process helps to develop a sweeter taste as well as destroy the coat of the seed. Afterward, they are dried in the sun for a few more days and then sorted for production.
Finally, the cacao beans are roasted at a low temperature (unless a raw cacao bean is necessary) and then they are crushed to create cacao nibs. These nibs are then used to create a variety of different chocolate products.
What Is Cocoa?
If you're a baker or enjoy working with (or eating) chocolate then you probably recognize the term cocoa. It is commonly used in the form of cocoa powder, which is used in many chocolate baking recipes.
Cocoa is an ingredient that is used when making chocolate. During the processing stage, once cacao beans were roasted at a high temperature, they were then known as cocoa.
Comparing Cocoa vs Cacao
Within the chocolate industry, there is a hazy line as to when to use the term cacao or cocoa. In general, cacao refers to the raw bean that has not been roasted whereas cocoa uses the beans that have been roasted at high temperatures.
In short, cacao is the raw and unprocessed version of cocoa. Cacao products that are unsweetened (such as cacao nibs) are healthier than cocoa products, but pretty bitter tasting and may take some getting used to. Cocoa is a chocolate product that has been processed, such as a candy bar or cocoa powder.
Cacao beans and the products derived from them are much more nutritionally valuable than cocoa. Cacao products have antioxidants, anti-cancer properties, iron, and tryptophan (which the body uses to create serotonin). This is why cacao is actually considered to be a superfood!
The less the cacao is processed, the higher the nutritional benefits are. The high heat involved in roasting the cacao beans (to make cocoa products) actually rids the beans of most of their nutrients.
Cacao is also pricier than products made with cocoa because it is raw and healthier. You can generally find cacao products, like cacao nibs and powder, at health food stores.
Which Is Better: Cocoa vs Cacao?
Choosing whether cacao or cocoa is better really just depends on what you're looking for. It's not so simple to choose which one is considered to be "better".
Cacao is raw, less processed, and has more nutrients than cocoa does. However, the cacao products come at a premium price tag and are much more bitter, which may not taste good to you.
Additionally, when you bake with cacao, you are stripping some of the nutrients away as well (similar to processing). *I love baking with cacao powder, but even the slightest amount of heat will start drastically reducing the flavonoids and antioxidants (up to 30%).
If you are wanting the nutritional health benefits of cacao, it is best to eat the raw products, such as cacao nibs or you can mix cacao powder into a smoothie (not baking with it).
If you are wanting a sweeter chocolate-based product, and aren't looking for the health benefits, then cocoa is always a great choice. Plus, you won't be losing anything by using it to make baked goods.
If you thought that cocoa and cacao were the same things, you're not alone! Now you know the differences between the two as well as how to decide which one to pick!
Do you love a recipe you tried? Please leave a 5-star 🌟rating in the recipe card below and/or a review in the comments section further down the page.
Stay in touch with me through social media @ Pinterest, Facebook, Instagram, or Twitter! Subscribe to the newsletter today (no spam, I promise)! Don't forget to tag me when you try one of my recipes!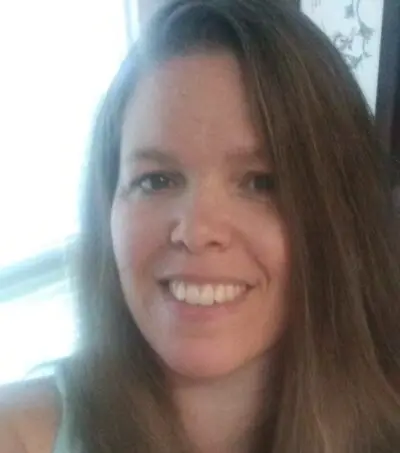 Angela is an at home chef that developed a passion for all things cooking and baking at a young age in her Grandma's kitchen. After many years in the food service industry, she now enjoys sharing all of her family favorite recipes and creating tasty dinner and amazing dessert recipes here at Bake It With Love!