28 Foods That Start With The Letter I
If you're a foodie like me, these list challenges are a super fun way to explore all of the foods that start with I! The list includes well-loved comfort food recipes, hearty meals, amazing desserts, and international recipes that you may or may not have heard of!
Don't forget to check out all of our foods that start with A-Z list challenge answers!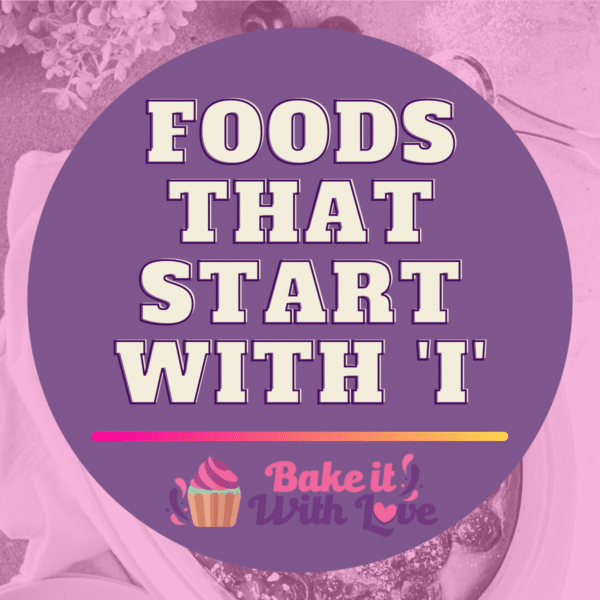 1. Ice Cream
Ice cream is a frozen dessert that everyone loves! Sweetened and filled with amazingly tasty sweets like fruits, chocolate ripple, chocolate chips, candy chunks, Oreos, and so much more! The flavors are endless!
Serve your ice cream in a cone, a waffle cone bowl, as a banana split, or as an amazing sundae!
2. Ice Cream Cake
Ice cream cakes are a wonderful dessert treat, usually made either entirely of ice cream that is frosted like a cake, or with layers of cake and ice cream. I vote for the layers!
3. Iceberg Lettuce
Iceberg lettuce, also called crisphead lettuce, grows with pale green leaves that are layered like a cabbage bulb. Iceberg is the most commonly used lettuce for side salads, as well as taco and burger toppings.
4. Iced Coffee
Iced Pumpkin Spice Latte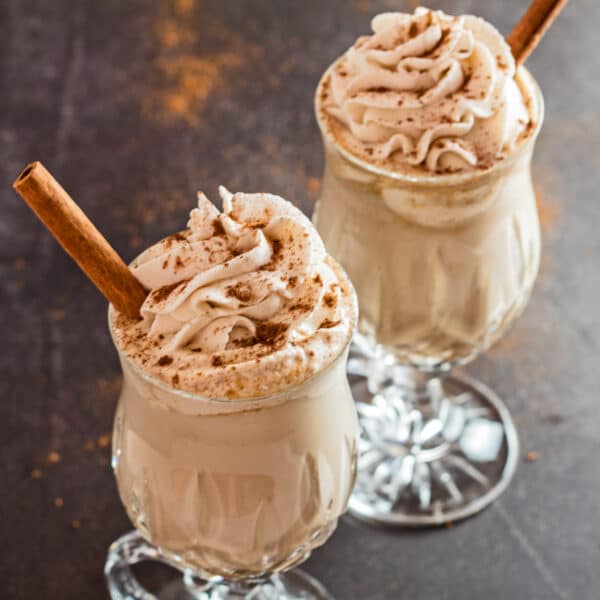 This fall favorite Iced Pumpkin Spice Latte combines espresso, milk, pumpkin puree, and fantastic pumpkin spices like cinnamon, ginger, nutmeg, allspice, and cloves! The rich and creamy pumpkin spiced drink is an irresistible treat no matter the time of year!
Get The Recipe
5. Iced Doughnuts
6. Iced Tea
7. Icelandic Rye Bread
8. Icing
Glossy Sugar Cookie Icing (that hardens)
Glossy Sugar Cookie Icing (that hardens) is an easy icing for holiday sugar cookie decorating!
Get The Recipe
9. Idiyappam
10. Idli
11. Ikokore
12. Imarti
13. Inca Berries
14. Indian Curry
15. Indian Fry Bread
16. Indian Mustard
17. Instant Oatmeal
18. Instant Pudding
19. Irish Coffee
Irish Coffee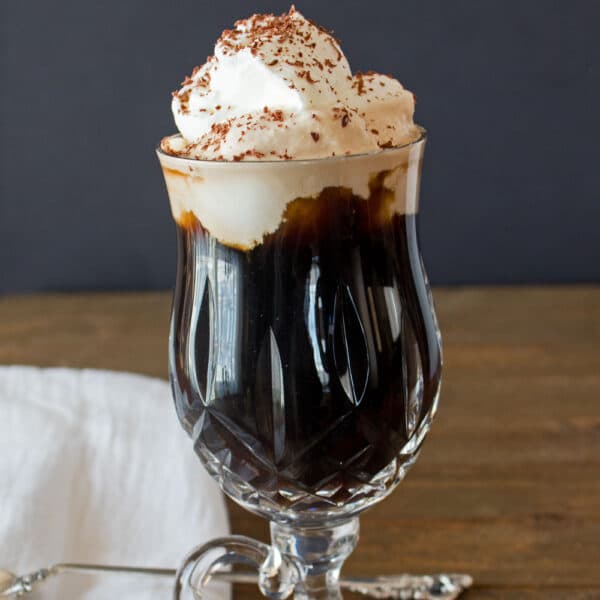 One of the most delicious hot cocktails around, Irish Coffee! It's perfect any day but it's also a fantastic start ( or end ) to an eventful St. Patrick's Day!! Learn how to make this simple cocktail using sweetened hot coffee, Irish Whiskey, and heavy cream!
Get The Recipe
20. Irish Cream
21. Irish Nachos
Irish Nachos
Easy, tasty Irish Nachos are the hit snack of every party!! Piled high with your favorite loaded baked potato toppings and served with sour cream (as shown here)...what's not to love?!

Get The Recipe
22. Irish Soda Bread
Traditional Irish Soda Bread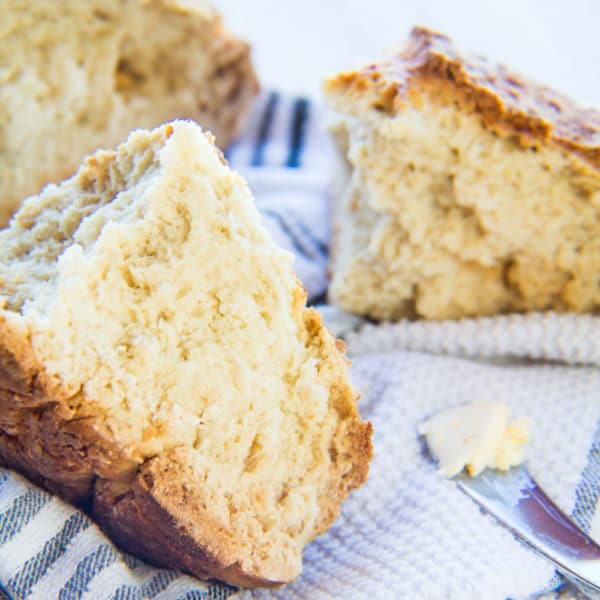 Our traditional white soda bread is a fun bread any day, but we love to make quite a few loaves around St. Patrick's Day to enjoy with our Irish food!

Get The Recipe
23. Irish Stew
Irish Lamb Stew
Our home made Irish Lamb Stew is made with grass fed lamb and loaded with fresh vegetables for an unbelievably hearty and delicious meal!
Get The Recipe
24. Isi Ewu
25. Italian Amaretti Cookies
26. Italian Bread
27. Italian Dressing
28. Italian Sausage
Baked Italian Sausage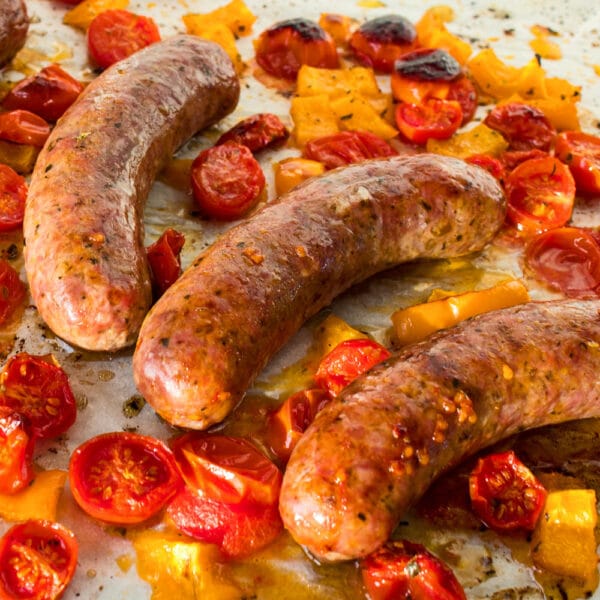 Baked Italian Sausage is quite possibly the easiest dinner ever and ensures that your sausage links are cooked completely! There are countless flavor combinations to spice up your roasting pan and make your sweet Italian, spicy Italian, beef, pork, chicken, or even turkey sausage into a one pan meal!
Get The Recipe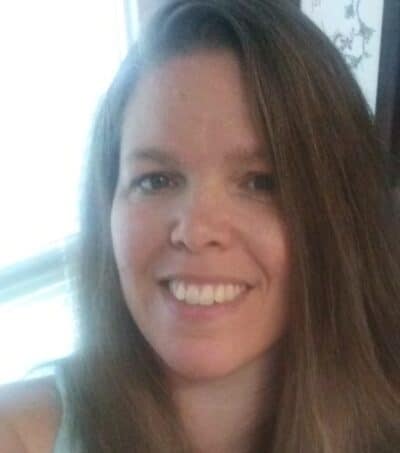 Angela is an at home chef that developed a passion for all things cooking and baking at a young age in her Grandma's kitchen. After many years in the food service industry, she now enjoys sharing all of her family favorite recipes and creating tasty dinner and amazing dessert recipes here at Bake It With Love!