Frosting vs icing vs glaze - are they all the same thing, how do you make them, and which one should you use? Don't worry, you aren't the only person who is unsure of the difference between frosting, icing, and glaze! In this article, we answer all the questions you could have about these 3 sweet dessert coatings!
The Difference Between Frosting vs Icing vs Glaze
Frosting, icing, and glaze are all a coating for desserts, right? So why does it matter which one you choose?
When the three are lined up next to each other, their differences are much more obvious. Sure, they all make delicious desserts, but if you want to be the best baker you can be it's important you know what you're working with!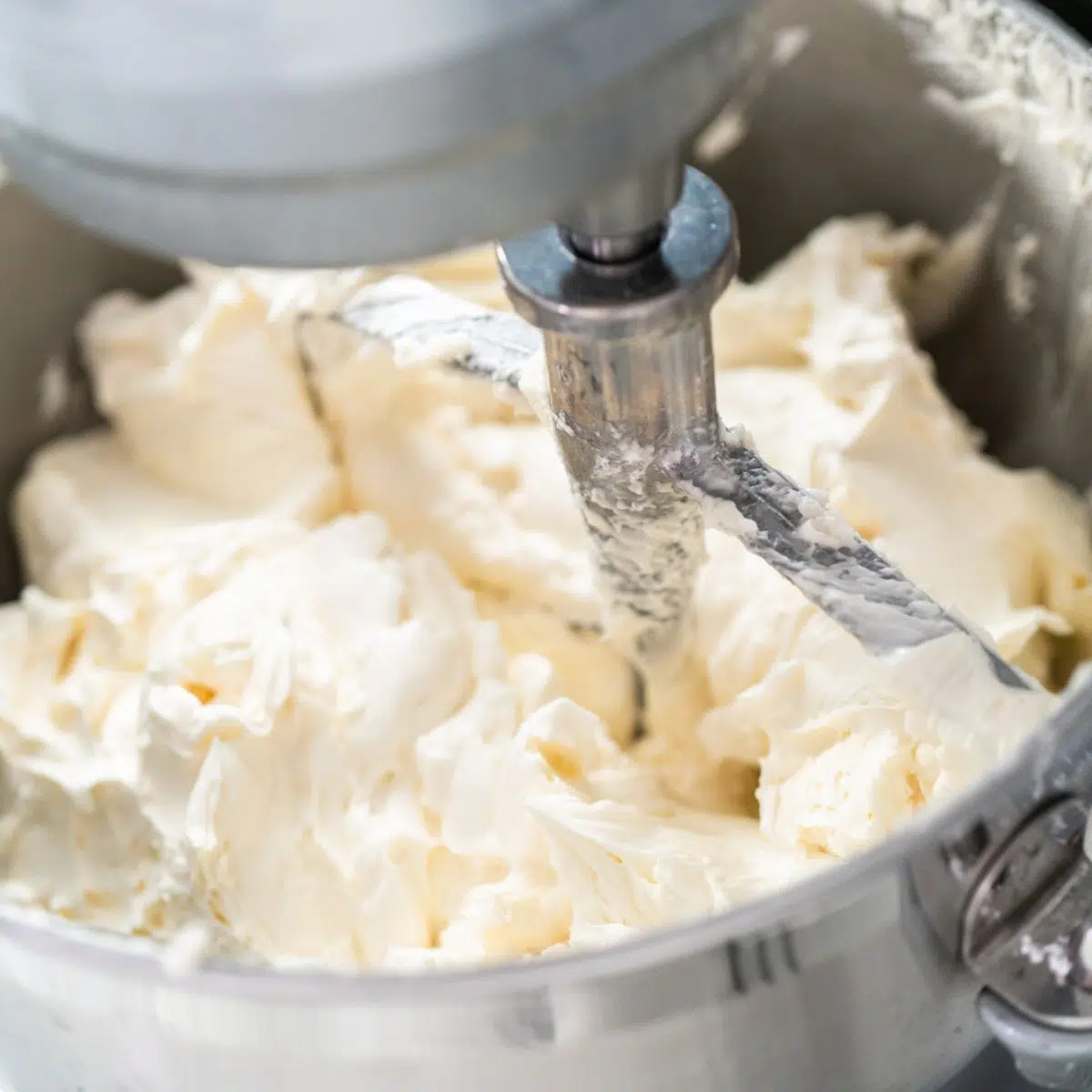 Jump to:
🎂 What Is Frosting
The frosting is the thickest of the three and is generally slightly opaque. It should be somewhat fluffy and spreadable for covering the outside (and layering the inside) of cakes.
The frosting is made with fat as a base. Like butter, heavy cream, or cream cheese, for example.
There are different types of frosting. All of them are suitable for frosting a cake, but some are better for decorating than others. I will quickly break down the 3 most popular frosting types below:
Buttercream Frosting
Buttercream frosting is the most popular of the frosting types, primarily because it is so easy to make!
To make buttercream frosting, you 'cream' the butter by beating it for several minutes. After that, you just add a bit of vanilla and salt (maybe some milk if it is too thick)!
Buttercream frosting will compliment most cakes and cupcakes! Once you've mastered a basic buttercream frosting, you can start to experiment with different flavors. Try my peanut butter, vanilla bean, or chocolate buttercream for instance!
Whipped Cream Frosting
Whipped frosting is similar to making whipped cream. It is made with heavy cream, a touch of cream of tartar, powdered sugar, and vanilla.
This light and airy frosting is not great for decorating but is delicious for covering a cake, topping cupcakes, or filling/topping more delicate desserts.
Cream Cheese Frosting
The most well-known examples of cakes with cream cheese frosting are carrot cake and red velvet cake! It is thick and creamy with a slight tang from the cream cheese.
To make cream cheese frosting, you will need cream cheese, powdered sugar, and vanilla. It is perfect for layering cakes because its thick, sticky nature holds the layers together like glue. You can frost a whole cake with it as well!
🍩 What Is Icing
Of the three terms, icing and frosting are used interchangeably the most. For instance, someone may tell you they are 'icing a cake' while using frosting.
Icing can be spread over desserts, but because it is thinner than frosting it may also be drizzled over them! There are two main types of icing:
Icing
Traditional icing is thin enough to be brushed or spread over confections. It will set quickly and thickens as it dries. Icing is commonly found on pastries, cinnamon rolls, and coffee cakes.
My chocolate icing and vanilla icing for donuts are great examples of simple icings!
Royal Icing
Royal icing is a favorite of professional bakers because it hardens nicely and it is extra shiny! It is commonly used on sugar cookies or elegant tiered cakes. With royal icing, raw egg white is added to the mixture, whereas with regular icing it is not.
😋 What Is Glaze
The glaze is the thinnest of the three and is almost translucent. You can easily pour it over pastries, cakes, tea cakes, or cookies. Or, you can lightly drizzle it as I do with my puff pastry apple turnovers.
A glaze is made by combining a thin liquid like milk, water, or juice, with powdered sugar. Depending on how much sugar you use, the consistency can vary from thicker to extra thin.However, it will never harden like icing.
🆚 Quick Reference
Frosting:
Thick and fluffy.
Typically cream cheese, butter, or cream based.
Frosting must be spread.
Icing:
Shiny and smooth. Thicker than glaze, but thinner than frosting.
Powder sugar base with water, juice, or milk (& sometimes butter).
Icing can be spread or drizzled.
Sets and hardens as it dries.
Glaze:
Thinnest and shiniest of the 3.
Powder sugar base with water, juice, or milk.
Glaze can be drizzled or poured.
Will set as it dries, but does not harden.
💭 Which To Pick For Your Dessert
The type of coating you choose is highly dependent on the dessert you are trying to make and your desired end result! A birthday cake will need frosting while cinnamon rolls would be better with icing or a glaze.
They are all delicious, they are all fairly simple to make, and they all make fabulous desserts. Which you choose to use is up to you!
Do You Use Frosting Or Icing On Cupcakes?
Cupcakes are traditionally topped with some type of frosting. The frosting can be simply spread using an offset spatula or butter knife.
Or, your favorite flavor of frosting can be mixed to piping consistency and piped onto each cupcake.
What About Ganache?
Ganache is a chocolate topping that can be mixed to make a chocolate sauce, icing, or frosting (as well as a pastry filling). Because of ganache's versatility, it can be any of the dessert toppings that you desire!
🍰 Best Desserts To Try
I hope this has cleared up any questions you had about icing vs glaze vs desserts! Let me know what you're baking in the comment section below!
Do you love a recipe you tried? Please leave a 5-star 🌟rating in the recipe card below and/or a review in the comments section further down the page.
Stay in touch with me through social media @ Pinterest, Facebook, Instagram, or Twitter! Subscribe to the newsletter today (no spam, I promise)! Don't forget to tag me when you try one of my recipes!
📖 Recipe Card
Print Recipe
Leave A Comment
Love This Recipe?
Click On A Star To Rate It!
Frosting vs Icing vs Glaze: Vanilla Icing For Donuts
Frosting vs icing vs glaze- are they all the same thing, how do you make them, and which one should you use? Don't worry, you aren't the only person who is unsure of the difference between frosting, icing, and glaze! In this article we answer all the questions you could have on these 3 sweet dessert coatings!
Pin Recipe
Share on Facebook
Help Us Out!
If you love a recipe, be sure to come back and share your ratings. This helps future users, and allows me to continue sharing free recipes! Angela
Instructions
In a small to a medium-sized mixing bowl, combine the confectioners' sugar with 1 tablespoon of milk and vanilla extract. Mix, then add more milk as needed to reach your desired consistency for the icing.

1 cup confectioners' sugar,

2 tablespoon milk,

1 teaspoon vanilla extract

Once your glaze has reached a good thickness that drizzles freely from your whisk, spatula, or spoon, taste and add the optional pinch of salt if too sweet.

Dip baked and cooled donuts into the icing with the tops facing downward so that they are halfway submerged into the icing. Place dunked donuts back onto a wire cooling rack over a sheet of parchment paper.

The glaze will harden over time, depending on your icing consistency.
Equipment You May Need
Notes
Always wait for the donuts or other baked goods to cool before applying the icing. The heat will cause the icing to melt and run.
For a thicker, creamier icing swap the milk for heavy cream. 
Transform the flavor of your icing by swapping the vanilla for any of your favorite extracts like almond, coconut, maple, rum, orange, or lemon.
To store: Any unused icing can be kept in an airtight jar or container at room temperature for up to 4 days. Cover with cling film over the surface of your icing (touching) to prevent a skin from forming.
Nutrition
Calories:
41
kcal
(2%)
|
Carbohydrates:
10
g
(3%)
|
Protein:
0.1
g
|
Fat:
0.1
g
|
Saturated Fat:
0.05
g
|
Polyunsaturated Fat:
0.003
g
|
Monounsaturated Fat:
0.02
g
|
Cholesterol:
0.3
mg
|
Sodium:
4
mg
|
Potassium:
4
mg
|
Sugar:
10
g
(11%)
|
Vitamin A:
4
IU
|
Calcium:
3
mg
|
Iron:
0.01
mg
buttercream frosting recipes, buttercream frosting vs icing, cream cheese frosting vs icing, differences between frosting and icing and glaze, do you use frosting or icing on cupcakes, frosting vs icing, Frosting vs Icing vs Glaze, icing vs glaze, royal icing, Vanilla Icing For Donuts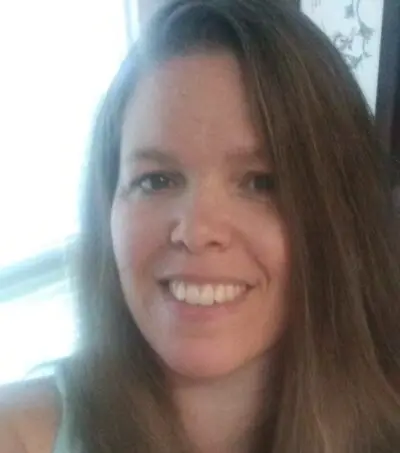 Angela is an at home chef that developed a passion for all things cooking and baking at a young age in her Grandma's kitchen. After many years in the food service industry, she now enjoys sharing all of her family favorite recipes and creating tasty dinner and amazing dessert recipes here at Bake It With Love!