The best cherry varieties for pies are known as sour, tart, or pie cherries- and they aren't the ones you're snacking on at the store! It's important to know that not all cherry varieties are equal. I'm going to break down exactly which cherry is the one you need in order to make the best cherry pie!
Best Cherry Varieties For Pies
In case you didn't know, there are multiple varieties of cherries and they are useful for different things. In fact, the cherries that you love to snack on are actually not the best ones to be baked into a pie!
I'm going to break down the differences between the different types of cherries, as well as which ones will make the tastiest cherry pie filling! There are two main categories that all cherries fall into- sweet and tart.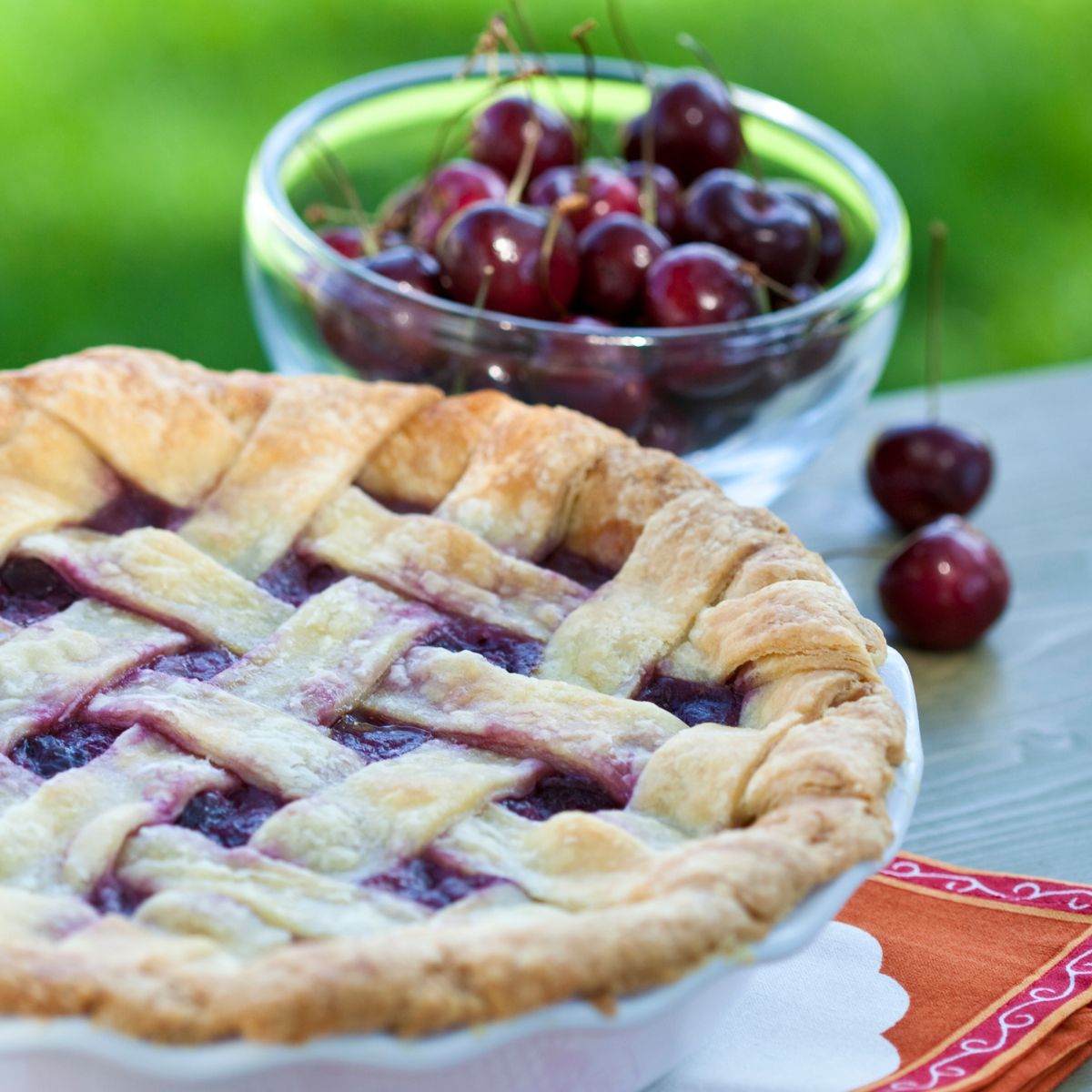 Jump to:
Sweet Cherries
Sweet cherries are what come to mind when you imagine snacking on some tasty, fresh cherries. They are what you'll find fresh in a grocery store!
Sweet cherries can range from black to red. In general, the darker the color the sweeter the fruit.
Some popular varieties of sweet cherries include Bing, Lapins, Chelan, and Ranier.
Tart Cherries
Tart cherries are often referred to as sour cherries, red cherries, or pie cherries. You most likely won't find any tart cherries being sold fresh in your local supermarket, as they aren't the best for snacking.
If you are wanting to buy some fresh pie cherries, you will need to go to a farmer's market or go cherry picking yourself. However, you will be able to find them canned or frozen at the store.
Popular varieties of sour cherries include Montmorency, Morello, and Early Richmond.
Sweet Vs Tart Cherries
Sour cherries are actually pretty sour when eaten alone. They are best when baked into a pie or made into jam, jelly, drinks, and dressings.
Sweet varieties, on the other hand, are more suited for eating just as they are!
Of course, you can bake a pie using whatever cherries you like! However, make sure you check the recipe you are using, as sweet cherries and tart cherries need different amounts of sugar.
Best Cherry Varieties For Pie
If you buy some canned cherry pie filling at the store, it was made using sour cherries! These kinds of cherries are the ones that will give you that classic cherry pie flavor.
While there are multiple varieties of tart cherries, they really fall into two main categories- Morello and Amarelle. Morello cherries are darker in color while Amarelle has a more yellow-toned skin. Amarelle is the more popular of the two.
Montmorency is a variety of Amarelle cherries and actually makes up 95% of all of the sour pie cherries that are sold in North America! Obviously, they are the most popular variety for a reason!
Montmorency Cherries
Montmorency cherries are, by far, the most popular sour pie cherries around! They have a classic sour-sweet flavor and are bright red in color.
They are harvested in July, but you won't be able to find any fresh unless you specifically live near an area where they are grown. In fact, these cherries are mainly grown on small family farms!
As an added bonus, there have been a bunch of studies on these cherries that show that they have some pretty great health benefits! They are high in fiber, antioxidants, potassium, and beta carotene.
All in all, Montmorency cherries are the best variety for making a perfectly delicious cherry pie!
Now that you know that you need to use sour pie cherries to make the best-tasting cherry pie, it is time to get baking! Leave a comment down below and let me know your favorite type of cherry!
🥯 More Helpful Baking Guides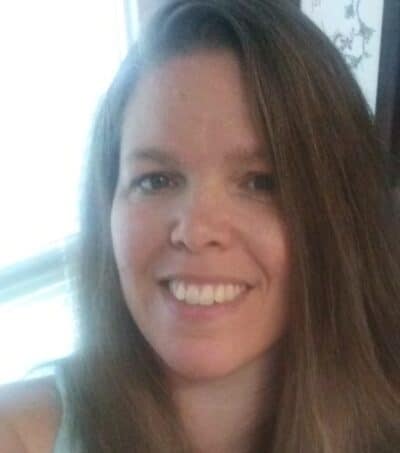 Angela is an at home chef that developed a passion for all things cooking and baking at a young age in her Grandma's kitchen. After many years in the food service industry, she now enjoys sharing all of her family favorite recipes and creating tasty dinner and amazing dessert recipes here at Bake It With Love!