Here is everything you need to know to understand how to make boxed cake mix better, richer, and taste (almost) homemade! If you don't have time to make a cake from scratch or need to use up some cake mix, I have made a list of all of the best advice to make a delicious cake! These are proven tips and tricks for making any typical boxed cake mix extra yummy.
Tips For Making Boxed Cake Mix Better
Everyone loves the taste of a homemade cake. However, not everyone has the time (or desire) to make a cake from scratch. That's why I love a good boxed cake mix!
As a longtime home chef who values taste and ease – boxed cake mixes are one of my favorite things to use for desserts! You may even be surprised that many bakers use boxed cake mixes as the base for their cakes and cupcakes.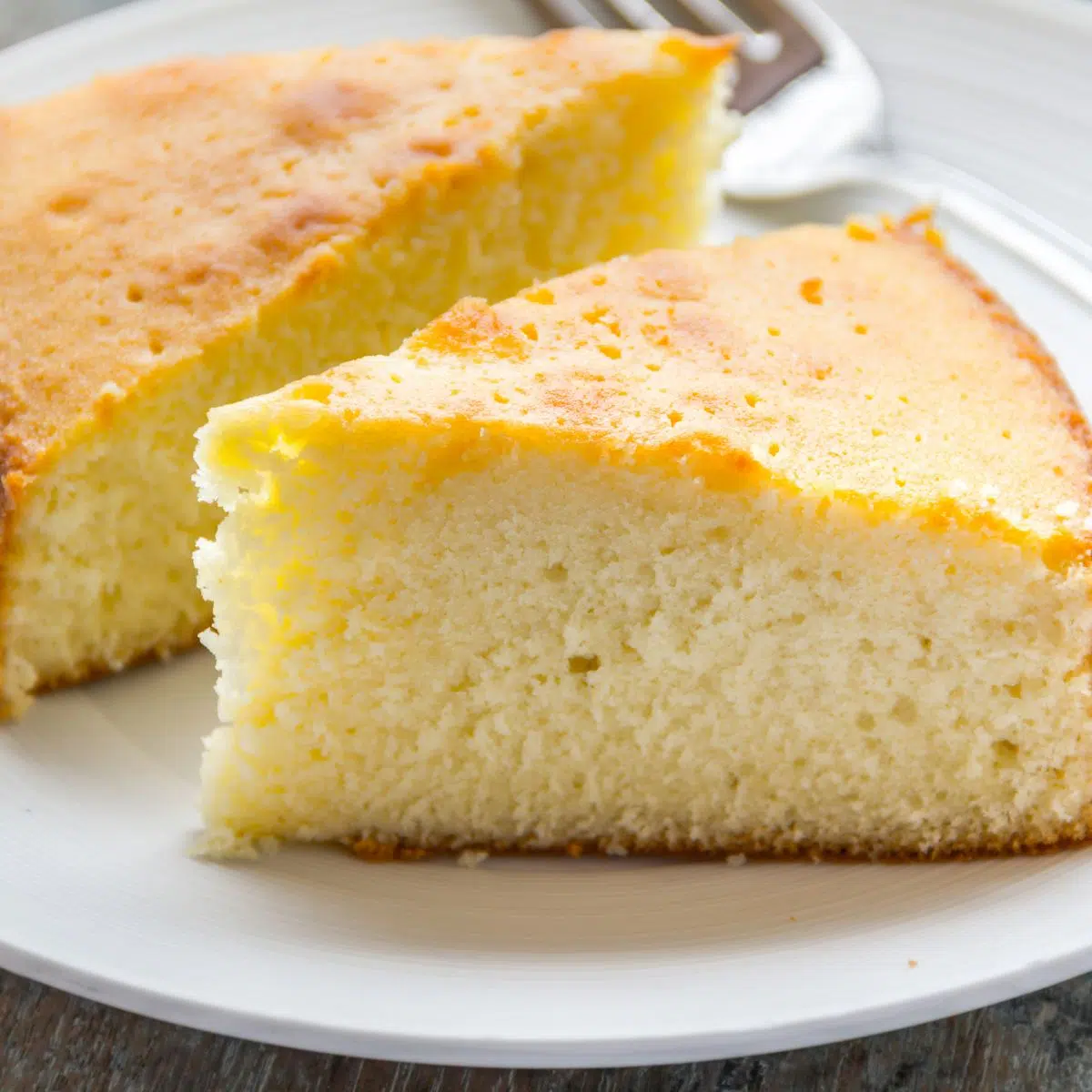 Jump to:
While there is nothing wrong with using a cake mix straight out of the box, if you want to take it to the next level there are several ways to make a boxed cake mix better. Keep reading to find out some tips and tricks home chefs and professional bakers use to elevate a basic boxed cake to something amazing.
1. Milk Instead of Water
Most boxed cake mixes call for water as the primary liquid. While water is the easiest and cheapest choice, it is also the least flavorful. Therefore, to get more flavor with little effort swap out the water for milk.
You can do an easy 1:1 swap of any milk that you have in your refrigerator. Keep in mind that the more fat in the milk the richer the flavor and moister the texture. However, any milk will do. You can even use plant-based milk!
Since most plant-based milk varieties have a high water content, they will provide a similar texture as if the cake were made with water. Keep in mind that depending on the type of milk (almond, soy, coconut, etc.) it may also change the flavor. This can be a delicious addition! Chocolate coconut (milk) cake? Yes, please!
2. Buttermilk Instead of Water
While buttermilk is a type of milk, it gets its own little section because of how amazing it is as a water substitute for a boxed cake. Especially chocolate cake!
The thick, creamy consistency of buttermilk adds a lovely rich texture to a cake. Moreover, it is one of the best ways to make sure a cake is extra moist. In addition, the tangy taste of buttermilk is wonderful paired with chocolate. It enhances the flavor more than any other milk.
3. Coffee Instead of Water
Another delicious way to enrich the flavor of a cake is to use coffee instead of water. While this isn't ideal for many cake flavors, it is a tasty choice for chocolate! The coffee will enhance the chocolate flavor. The result is an extra rich chocolatey cake!
4. Stout Beer (Guinness) instead of Water
Stout beer (like Guinness) is another fun flavor alternative for chocolate cakes! Simply swap out the water for equal parts stout beer.
While it will enhance the chocolate flavor, it will also lend a bitter quality. This is great for extra dark chocolate cakes. To balance out the bitterness add an extra sweet, creamy frosting. A perfect pairing!
5. Orange Juice Instead of Water
While coffee and Guinness may not be the best water alternatives for a white cake, consider trying orange juice! Orange juice is a delicious spin on a traditional white cake.
Not only will it add a lovely light orange flavor, but also a beautiful orange hue. Just replace the water with the same amount of orange juice.
6. Soda Instead of Water
Soda is another fun way to explore new cake flavors! Here are some favorites to try.
Dr. Pepper for chocolate cake
Root Beer for chocolate cake
Sprite for white or yellow cake
Orange crush for white cake
Like the other water alternatives, simply replace the water with an equal amount of soda.
7. Butter Instead of Oil
Elevate the decadence of your cake by replacing the vegetable oil with melted butter. Butter has a richer flavor and texture that will take any cake to the next level. Simply melt the butter and measure it in a 1:1 replacement for the vegetable oil.
8. Add Eggs
Eggs are a key ingredient when it comes to enhancing the flavor of a cake. They also enrich the texture. Therefore, by adding more eggs you can enrich both flavor and texture.
You can use up to 2x the number of eggs a boxed cake mix calls for. For example, if it calls for 2 eggs you can use 3 or 4.
In addition to simply adding whole eggs, you can also add only eggs or whites. Depending on what you choose will change the texture and taste of your cake.
Extra Egg Yolks
Extra egg yolks are ideal for adding flavor and creating a dense cake. Simply add 1 or 2 extra egg yolks (in addition to the whole eggs the directions call for).
Extra Egg Whites
While egg yolks will create a thick and dense cake, egg whites will give you a nice fluffy cake. This is often the desired texture for a white cake. In addition to the required number of whole eggs mentioned on the box, add two egg whites.
For the best results, beat the extra egg whites to form soft peaks and then fold them into the batter.
9. Increase the Vanilla Extract
Not only do many recipes skimp on the vanilla extract, but many boxed cake mixes don't even call for it. However, vanilla extract is a great way to enrich the flavor! While best for elevating the flavor of white or yellow cakes, a touch of vanilla can also help other flavored cakes.
Add a ½ teaspoon to 1 teaspoon of vanilla extract to your boxed cake mix just before putting it into the pan to bake. While real vanilla extract is more expensive, it is by far the best option because its flavor holds when heated.
Imitation vanilla is mostly alcohol and water. Therefore, the flavor bakes out. If using imitation vanilla extract, opt for an extra teaspoon or even 1 ½ teaspoon.
10. Add Sour Cream
Like buttermilk, sour cream helps increase the moisture of a cake. Moreover, its tangy flavor elevates the other flavors as well. However, due to the thickness of sour cream, you don't want to replace the water with it. Instead, simply add a ½ cup of full-fat sour cream to the other required ingredients.
11. Add Plain Yogurt (Regular or Greek)
Yogurt is another creamy addition that acts in a similar way as sour cream. It is also one that many people have on hand in their refrigerators. The key is to use full-fat yogurt and make sure it is plain. This will provide the best texture and taste.
Add ½ cup of plain yogurt or a ¼ cup of Greek yogurt to your mix (after adding the other liquids and eggs).
12. Add Mayonnaise
This one may make you think twice but hear me out! Mayonnaise is made from oil and egg yolks – the two main ingredients in baking a cake. Therefore, adding a little bit of mayo ups the benefits (aka moisture) that egg yolks and oil offer.
All you need is 2 tablespoons to get a nice moist cake with a rich flavor. Mix the mayo in just after adding all the other liquid ingredients.
13. Instant Pudding
A really tasty way to up the flavor game is with a small box of instant pudding. The dry texture of instant pudding blends easily with dry cake batter. Just open it up and toss it in. Then add the wet ingredients.
Since instant pudding is created to maintain moisture, it will do just that in your cake! In addition, the added flavor will take your cake to the next level.
You can match flavors or experiment with different pudding flavor combos.
Chocolate cake + chocolate pudding
Chocolate cake + peanut butter pudding
White cake + vanilla pudding
Yellow cake + vanilla pudding
White cake + lemon pudding
14. Add Salt
The contrast of salt in a sweet dish will enhance the overall flavor. First of all, don't skip the salt in your baked goods! Secondly, if your boxed cake doesn't call for any added salt go ahead and add a pinch.
🍽️ More Fantastic Cooking Guides
When it comes to boxed cake mixes, really the directions can be considered a suggestion rather than a requirement. Moreover, with so many easy ways to elevate a basic boxed cake mix, you may find you never need to make a cake from scratch again! Have fun experimenting with different combos to find your best boxed cake!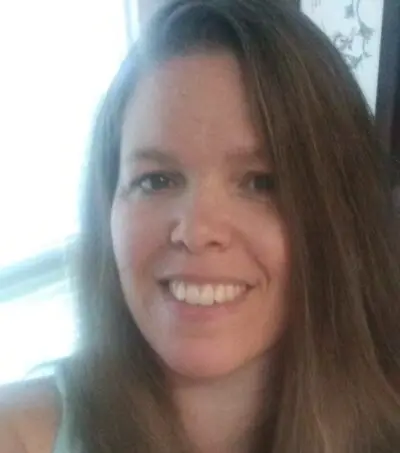 Angela is an at home chef that developed a passion for all things cooking and baking at a young age in her Grandma's kitchen. After many years in the food service industry, she now enjoys sharing all of her family favorite recipes and creating tasty dinner and amazing dessert recipes here at Bake It With Love!