47 Foods That Start With The Letter 'U'
Take part in the latest foods list challenge with the most complete answer to the 'foods that start with u' question! There are some familiar foods that begin with a 'U' and many more from around the world that I'm sure will be new to you too! I'm loving these list challenges and finding new foods to try!
Or maybe you're doing the 'cook through the alphabet' challenge? If you've made it to the 'U' foods, that's really impressive! Here is my list of 47 great foods from fruits and vegetables to soups, salads, entrees, and desserts!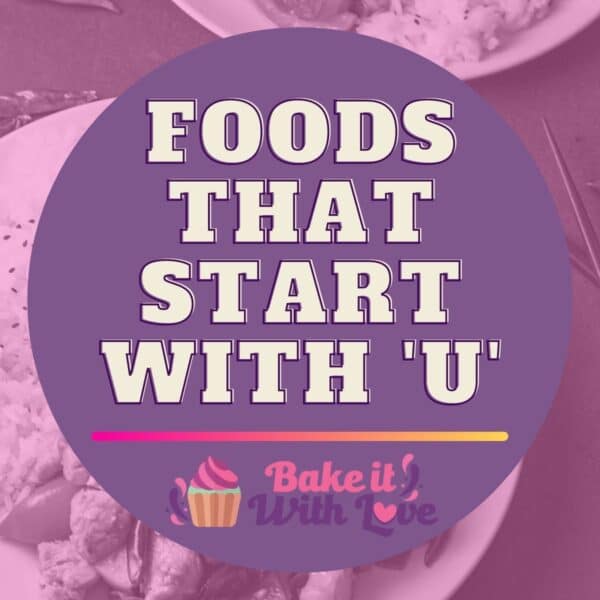 1. Ubatzda
Ubatzda is a traditional German cheese spread made of soft cheese and butter. It is typically used as a spread for breads, pretzels, and more.
2. Ube
Ube is a tropical yam variety that is also known by many names including 'purple yam', 'greater yam', 'Guyana arrowroot', 'water yam', 'white yam', 'violet yam', 'winged yam', and '10-months yam'. It is a starchy tuber or root vegetable that likely originated in the Philippines. The mild and slightly sweet flavor of the ube makes it perfect for baking desserts!
3. Ubriaco
Ubriaco also called Ubriaco Prosecco, Formaio Embriago, Ubriaco al Prosecco, or 'drunk cheese', is a variety of northern Italian cheese made in the town of Treviso in the Veneto region. This traditional Italian cheese is made using unpasteurized cow's milk plus lots and lots of sparkling dry Prosecco wine ( including all of the leftovers from the winemaking process - skins, seeds, etc ).
The semihard cheese has a consistency similar to Parmigiana, but with a rich aroma and flavor of the Prosecco.
4. Udo
Udo is the Japanese name for a woody stalked plant that has early shoots that are harvested like asparagus as well as leaves that are used in salads. Other names for this perennial plant that grows natively in Japan, Korea, and eastern China are herbal aralia, spikenard, Japanese spikenard, and mountain asparagus.
5. Udon Soup
Udon soup or Udon noodles could be used here. My favorite way to enjoy these thick and chewy wheat-based noodles is in soup, which is why it's my pick for this 'U' foods page!
Udon soup is a very well-known and popular broth-based Japanese and Korean soup, of course, using udon noodles. Udon noodles are also a popular stir-fry ingredient that can be served either hot or cold.
6. Ugali
Ugali is a western African cornmeal porridge, also called ugali pap, fafa, nshima, or nsima depending on the region. The dish uses maize flour and boils it into a porridge consistency, and ugali is typically served with a sauce or stew of vegetables and/or meat.
7. Ugandan Matoke
Ugandan Matake, or matoke, or matooke is an eastern Africa green banana dish. The green bananas ( or plantains, or East African highland bananas ) are used to make a beef and plantain stew that is the national dish of Uganda.
The lightly green plantains found in our grocery stores are not what is used in this recipe, to find the right green plantains you would need to visit a Latin or Asian market.
8. Ugli Fruit or Uniq Fruit
Ugli fruit and Uniq Fruit are the proprietary trademark names of the Jamaican tangelo. The uglifruit is a naturally-occurring hybrid citrus fruit that combines a tangerine or orange with a pomelo ( a large citrus fruit that is called grapefruit, and that is likely an ancestor to the grapefruit you're used to seeing in grocery stores ).
The resulting fruit is juicy and slightly sweeter than the typical grapefruit or pink grapefruit. An ugli pie is a dessert made from the ugli fruit, which also works in our foods that start with a 'U' list!
9. Ugnspannkaka
Ugnspannkaka, or 'oven pancake', is a savory Swedish baked pancake with bacon or pork belly. Yum! The ugnspannkaka is also called pankannugen or fläskpannkaka, or 'pork pancake', and is made with a crepe-like batter that is baked in a ceramic dish.
10. Uiensoep
Uiensoep, also called Hollandse Uiensoep, is a Dutch onion soup made with white wine, kecap manis, and topped with Dutch cheese.
11. Uirō
Uirō or uirō-mochi, is a traditional Japanese steamed rice cake made from Komeko ( rice flour ). Uiro combines rice flour, sugar, and water then is steamed until chewy.
Most uirō are rectangular shaped and one of the main flavors like azuki ( red bean ), brown sugar, chestnut, green tea ( matcha ), sakura, strawberry, or yuzu ( Japanese citrus ).
12. Ukha
Ukha, also called Uha, Yxa, or Fisherman's Stew is a Russian fish stew made with a variety of fish types including wels catfish, northern pike, ruffe, and bream. Fish that are used in the soup in the US include salmon, cod, sturgeon, perch, or pike.
The entire fish is cooked, from head to tail, with potatoes and assorted vegetables in a clear broth to make this comforting soup.
13. Ukwa Seeds
Ukwa seeds, also called African breadfruit, afon, ize, izea, or ediang depending on the region, is a porridge made from the breadfruit. Ukwa is a delicacy of Igbo foods in Nigeria and is most commonly known for the porridge made from the seeds however the seeds can also be eaten raw or roasted.
14. Ulava Charu
Ulava Charu, also called brown soup, is a lentil dish from the state of Andhra in South India. The ulava, also called horse gram, is a legume that is native to southern Asia.
The lentils are soaked overnight then boiled for an hour. They are finished and cooked stew style, with tamarind, tomatoes, peppers, and spices, then served with ghee and rice.
15. Ulloco
Ulloco is a flowering tuber plant, similar to potatoes, oca, and mashua, which is native to the South American Andes. The plant is cultivated for the irregularly shaped long tubers that are rich in starch, and the leaves that are used in salads.
16.
Umble Pie
Umble pie is a medieval meat pie that was made using organ meats ( heart, kidneys, liver, lungs ) from wild game, most commonly from deer. 'Umble' evolved from numble, which is from the French word 'nomble' for a deer's innards.
Humble pie is an expression that is based on this historical meat or mince pie!
17. Umbricelli
Umbricelli is a pasta variety made with durum wheat flour that originated in the Umbria region of Italy. The pasta is thicker and chewier than spaghetti pasta that is made without the addition of eggs to the recipe.
The heavier consistency of umbricelli pasta makes it ideal for use with heartier sauces like a thick tomato sauce, a rich and creamy sauce, or decadent truffle-infused sauces.
18. Umbu Fruit
Umbu, also called umb, imbu, or Brazilian plum, is a citrus fruit that grows in northeast Brazil. Umbu has a sour taste and is similar to a gooseberry in appearance, without the transparency of the gooseberry skin. Umbu varieties range in size from being as small as cherries, to as large as lemons and range in color from yellow to green.
Umbu can be eaten fresh, made into juice, or reduced to make jams. A Brazilian recipe for umbu includes the citrus pulp, milk, and sugar to make umbuzada which is another 'U' food that could be added to the list!
19. Ume
Ume is a fruit, also called the Japanese apricot, Japanese plum, Chinese plum, plum blossom, green plum, ume plums, or ume fruits, from the Japanese apricot tree. Ume are a member of the plum or prune family and most closely related to apricots.
You will find ume used in Chinese, Japanese, Korean, and Vietnamese cuisine. The fruit is known for its tartness and is believed to have many health benefits.
20. Umeboshi
Umeboshi are Japanese salted, pickled plums ( preserved plums ). While the ume, or Japanese plums, are most commonly used for juice, they are also pickled and brined to serve as this preserved fruit dish.
21. Umibido
Umibido, also called sea grapes, ocean grapes, or green caviar is a seaweed that is popular in Japan. The seaweed is green in color and looks a lot like caviar. Umibido is a superfood that is high in nutrients including dietary fiber, minerals, Vitamin C, and Vitamin E.
22. Umngqusho
23. Unadon
24. Unagi
25. Uncrustables
26. Undhiyu
27. Uni
28. Urad Dal
29. Urda Cheese
30. Urchins
31. Urnebes
32. Usal
33. Ustipci
meat and cheese balls traditionally eaten in Siberia
34. Utah Scones
Navajo fry bread eaten with honey and butter
35. Utap
36.
Uthappam
37. Utica Greens
38. Upma
39. Urad dal
40. Urap
41. Urda
42. Usban
43. Uszka
44. Uttapam
45. Uunijuusto
46.
Uzbekistan Osh
47. Uzizia
Is there anything that I am missing from this list of international foods starting with the letter U? Leave a comment and let me know below!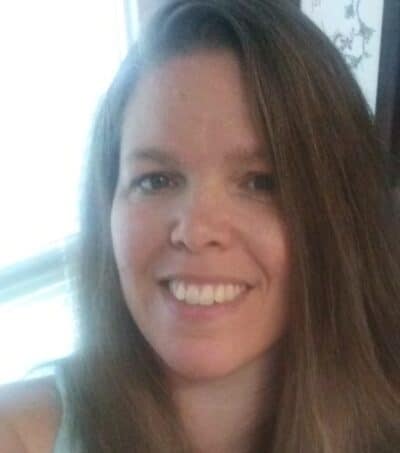 Angela is an at home chef that developed a passion for all things cooking and baking at a young age in her Grandma's kitchen. After many years in the food service industry, she now enjoys sharing all of her family favorite recipes and creating tasty dinner and amazing dessert recipes here at Bake It With Love!