Foods That Start With The Letter K
For more great food list challenge answers, check out our complete a-z list!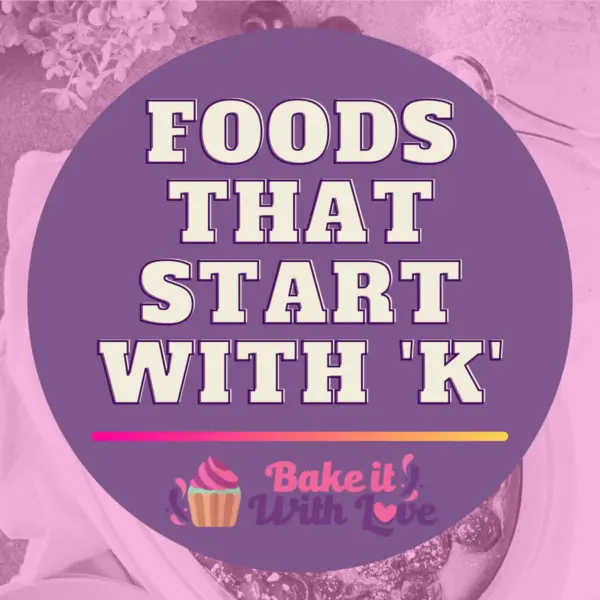 1. Kabob
2. Kadai Paneer
3. Kaffir Lime
4. Kafta
Kafta, as it's called in Lebanon but also called kofta in other Middle Eastern countries, is a meatball-style blend of beef, chicken, or lamb that has been combined with herbs, spices, and onion. Typically served on a skewer or kabob.
Kaiser Rolls Recipe
This kaiser rolls recipe (hamburger bun style) is so very easy to bake up and makes absolutely perfect hamburger buns and sandwich rolls!
Check out this recipe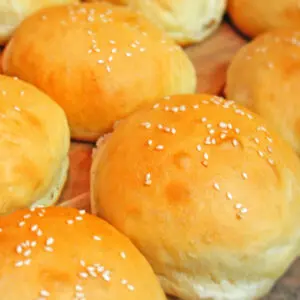 6. Kaiserschmarren
7. Kaitian
8. Kaki Peanuts
9. Kakigori
Kakigori is a Japanese snow cone.
10. Kalamata Olives
11. Kalburabasma
- a Turkish dish
12. Kale
Creamed Kale
Creamed kale is a new take on an old classic and the perfect cheesy side dish if you're looking for some savory greens to go with dinner! Quick, easy, and utterly delicious, creamed kale might just be your new favorite way to eat your greens!
Check out this recipe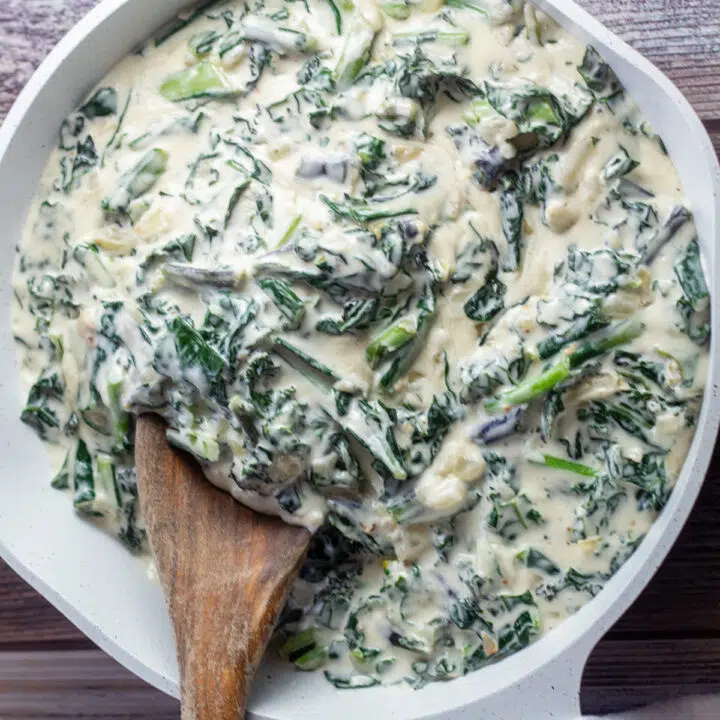 13. Kasha
14. Kasseri
15. Katlama
How To Make Kecap Manis (Indonesian Sweet Soy Sauce)
This is a must have recipe to really top off some of your Asian meals perfectly! Your new addiction is quick and easy to make!

Check out this recipe
17. Keema Naan
- Asian bread
18. Keftedes
- Greek meatballs
19. Kenkey
20. Kesari
21. Ketchup
22. Kettle Corn
23. Key Lime Pie
24. Kheer
25. Kidney Bean
26. Kidney pie
27. Kielbasa
28. Kimchee
29. Kimchi
30. King crab
31. Kingfish
32. Kippe
33. Kipper
34. Kirara
35. Kittri
- Indian rice and beans
36. Kiwi
37. Klotsotyre
38. Knack
- A type of Christmas toffee
39. Knackebrod
- A crispy bread
40. Knackwurst
41. Knicker Bocker Glory
42. Knishes
43. Knockwurst
44. Koaranomachi
45. Kohlrabi
46. Kolachi
Kolaczki
These Kolaczki are easy-to-make Polish fruit-filled cookies that are the perfect sweet treat for holidays or any day! It takes just 5 ingredients to make these incredibly delicious cookies, so they're guaranteed to become a part of your cookie rotation! They make a stunning addition to your Christmas cookie gift baskets too!
Check out this recipe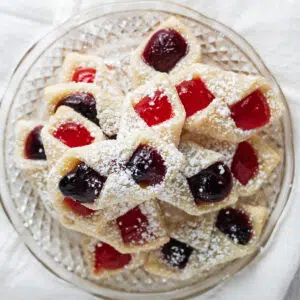 47. Kombu
Kombu is a form of Japanese seaweed.
48. Komonadieo
49. Kongbap
- Korean Dish
50. Kopanisti
51. Korma
52. Korokke
53. Kos Halva
54. Kosa
55. Koshihikari
56. Kossuth cakes
57. Kransekake
58. Kraut
59. Kreplach
60. Kringla
Kringla
These easy Kringla cookies are a traditional Scandinavian family favorite that's perfect for Christmas, or any time of year! With just a few easy ingredients and no special equipment needed, you'll have the softest, most pillowy cookies that you and your family will adore!
Check out this recipe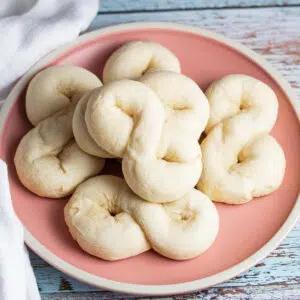 61. Kuchen
62. Kugel
63. Kulfi
Kulfi is a frozen flavored milk dessert from India.
64. Kuli-Kuli
Kuli-kuli is a delicious West African snack. These peanut crackers are eaten on their own or with some garri soakings.
65. Kummel
66. Kumquat
67. Kundong
68. Kunefe
Panda Express Kung Pao Chicken
My super easy Panda Express Kung Pao Chicken is a tasty dinner of wok fried, marinated chicken and stir fried vegetables. The tender zucchini and red bell peppers are tossed with peanuts, peppers, and a delicious ginger garlic sauce for this fan favorite entree! You will love this super fresh meal with all the flavors you know and expect from Panda Express!
Check out this recipe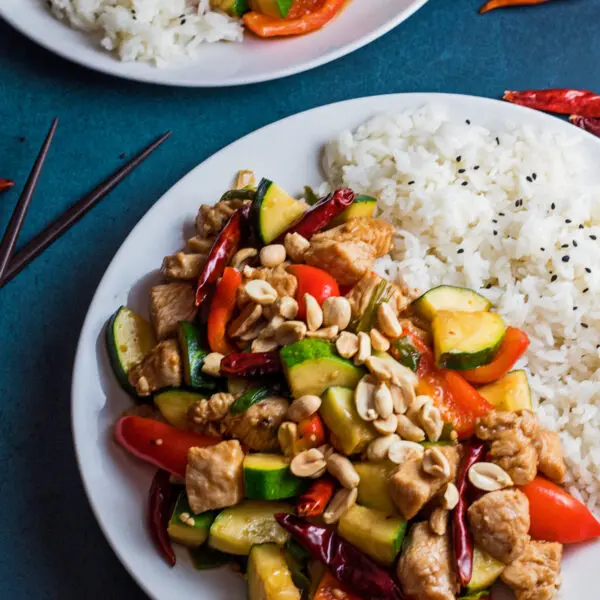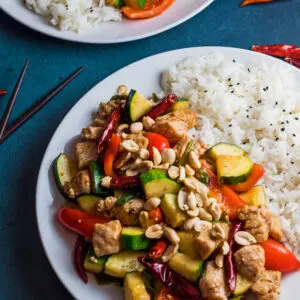 70. Kusamochi
71. Kyazanhinga
72. Kyeema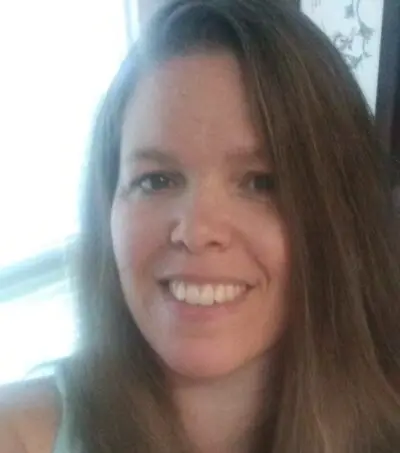 Angela is an at home chef that developed a passion for all things cooking and baking at a young age in her Grandma's kitchen. After many years in the food service industry, she now enjoys sharing all of her family favorite recipes and creating tasty dinner and amazing dessert recipes here at Bake It With Love!