A maple syrup substitute is easier to find than you would think, in fact, you may have one of these ingredients waiting in your pantry! Whether you just whipped up a big batch of pancakes, you're making a marinade, or anything in between, these maple syrup substitutes are here to help you out in a pinch!
The Best Maple Syrup Substitutes
The sticky sweet syrup that comes from maple trees is a favorite around many breakfast tables. Maple syrup isn't just for pancakes though.
This natural sweetener is also great for baking and cooking. In addition to its natural sweetness, it provides a rich caramel type of flavor. This enhances many desserts and sweet treats.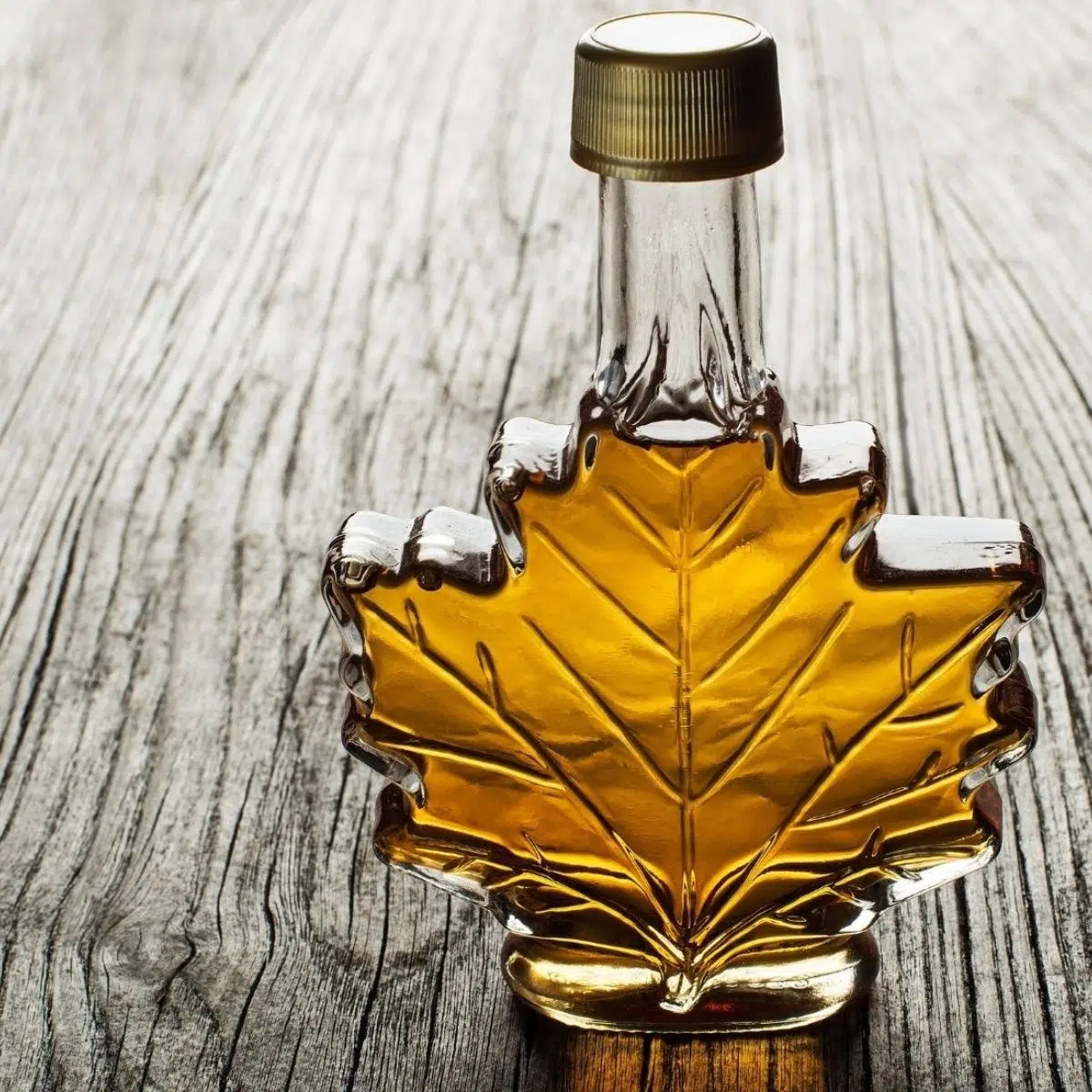 Jump to:
In addition to elevating the sweetness of baked goods, maple syrup can also be used to enhance marinates, dressings, and glazes.
Despite maple syrup's versatility, it is not a common ingredient in many homes. At least, not real maple syrup!
Why You May Need a Substitute for Maple Syrup
Real maple syrup is more expensive than manufactured syrups. However, it also offers a richer flavor and even health benefits from a handful of vitamins and minerals. Therefore, even though it is a sugary substance, it is considered a healthier option.
On the other hand, the manufactured syrups are usually made of sugar, water, coloring, and other preservatives. While these can be a sugary treat to top pancakes and waffles, they do not have health benefits. They also do not offer the same rich flavor of 100% pure maple syrup.
Moreover, the assortment of ingredients in processed syrup makes it difficult to know how it will impact the consistency of a recipe. Therefore, while some of these ingredients are just as sugary as processed syrup, they offer a better flavor and texture exchange.
So, even if you have a "maple-flavored" syrup on hand, if you don't have access to the real deal - give one of these better substitutes a try instead!
1. Honey
With its warm amber color and natural sweetness, honey is a great substitute for maple syrup. While it is a touch sweeter than maple syrup, you will not notice the difference.
One slight difference you may notice is the taste. Honey will provide its own natural flavor that is slightly different than maple syrup.
This will be most noticeable when used as a topping on pancakes and other baked goods. However, when used in baking or cooking it will not be that noticeable.
Use honey in a 1:1 ratio for maple syrup in any recipe.
2. Molasses
If gingerbread is a favorite baked treat in your house, then you may have some leftover molasses in the cupboard. Depending on if it is light or dark molasses, you have a great substitute for maple syrup.
The consistency and sweetness of light and dark molasses resemble maple syrup. The flavor of light molasses is closest to maple syrup, making it a better substitute.
While you can use dark molasses as well, it has a richer flavor with a slight bitterness. This will shift the final flavor of your recipe.
Light (or dark) molasses can be used in a 1:1 ratio for maple syrup. Use it as a topping or as a main ingredient in baking or cooking.
3. White Sugar
Many times, the easiest substitute is the most common one. Like sugar.
Regular granulated white sugar can be used to replace maple syrup in many recipes. While you can use it as a topping to sprinkle over pancakes, it is best used as a sweetener during the baking process.
Two things to consider when replacing maple syrup with white sugar are the texture and taste. This is due to sugar being a dry ingredient, and less sweet than maple syrup.
Begin by using a 1:1 ratio. You may need to add more sugar though to achieve the desired sweetness.
If this makes the dough/batter too dry, slowly add extra liquid (water, milk, oil) to reach the right consistency.
4. Brown Sugar
While white sugar works to replace the sweetness of maple syrup, it is missing the complexity of the caramel flavors. Therefore, brown sugar is a better replacement.
Brown sugar shares similar notes to caramel found in maple syrup. So, this substitute will give you a final flavor that is closer to the original recipe.
Like white sugar, there will be some adjustments to make the ratio just right. Start with the 1:1 exchange and then add more sugar and/or liquid if needed.
Note on Baking with Sugar
Sugar browns quicker than maple syrup. For best results, reduce the temperature and baking time when you use white or brown sugar as a substitute.
5. Simple Syrup
If you have a few extra minutes, turning your sugar into a simple syrup will help with maintaining the right consistency of the original recipe. Simple syrup is just water and sugar.
Add equal parts white sugar and water to a saucepan. Heat over medium to medium-high heat while stirring. Make sure all the sugar is dissolved. Remove from the heat and let cool.
Use 1 cup of simple syrup in place of ⅔ cup maple syrup. Simple syrup is not thick enough to use as a topping, but it is a great choice for baking or to use in drinks.
6. Brown Sugar Syrup
Just like with white sugar, simple syrup will be a simple sweet replacement. It will not be as complex as maple syrup. That can easily be fixed by using brown sugar.
Use brown sugar, water, and vanilla extract to make a rich savory syrup.
1 cup of water
¼ cup brown sugar
2 teaspoons vanilla
Combine the ingredients in a saucepan. Stir over medium heat until all the sugar is dissolved. Be careful to not overcook it, as that will ruin the flavor.
Brown sugar syrup is richer and slightly thicker than simple syrup and can be used in all the same ways maple syrup can. Start with a 1:1 ratio. If it is not sweet enough, add more as desired.
7. Corn Syrup
Another easy substitute you might have at home is corn syrup. Commonly used to make candies and caramel, this sweet syrup is a good alternative to maple syrup in baking.
It has a neutral flavor that won't overpower or change the taste of your recipe. However, it is also missing the rich caramel undertones of maple syrup.
There are two types of corn syrup though. If you have dark corn syrup available this will provide a bit more complex flavor than light corn syrup.
Use light or dark corn syrup in a 1:1 replacement for maple syrup. Like sugar, corn syrup is slightly less sweet than maple syrup. Feel free to add more if it's not quite sweet enough.
8. Coconut Nectar
If you want to stick with all-natural sweeteners, then give coconut nectar a try! Like maple syrup, it also comes from a tree. Except that it is made from the sap of coconut trees rather than maple trees. 
Even though it comes from a coconut tree, it does not taste like coconut. Instead, it has a rich caramel flavor profile that resembles maple syrup. Although, its flavor profile is a bit deeper than maple syrup and not quite as sweet.
Use coconut nectar as a simple 1:1 substitution for maple syrup in any recipe.
9. Agave Nectar
Agave nectar is another natural sweetener. This product come from the agave plant though, rather than a tree. Its golden color resembles honey, but the consistency of agave is closer to maple syrup.
Popularly used to sweeten margaritas, the power of this plant goes beyond a beloved cocktail. It can be used to bake with and provides a great base for making glazes, marinades, and salad dressings.
Agave nectar is quite a bit sweeter than maple syrup. Therefore, begin by using about ¾ of the suggested amount (¾ cup agave syrup for every 1 cup of maple syrup). If it is not sweet enough, add more to taste.
10. Brown Rice Syrup
If you are watching your sugar intake, brown rice syrup is a good long-term substitute for maple syrup. Derived from brown rice that is fermented and processed to remove the starches, this syrup has less sugar than other sweeteners.
Depending on the brand, it has either a rich amber color or golden-brown color. Much like maple syrup. More than caramel, its flavor profile is nutty with hints of butterscotch.
While it shares some similar flavors with maple syrup, brown rice syrup is less sweet. Therefore, you will need ¼ more of it in your recipe: 1 cup of brown rice syrup for ¾ cup maple syrup.
11. Golden Syrup
Golden syrup is a common ingredient for baking in the UK. Made from sugar, water, and citric acid, it has a warm amber color and thick syrup consistency.
Rather than the caramel undertones in maple syrup, golden syrup has a rich buttery flavor. This provides a perfect base for sweetening breakfast breads and other sweet treats.
While not as common to already have at home, you can order golden syrup online or find it in a specialty store. It is a great alternative to maple syrup and other sweeteners.
Use golden syrup in a 1:1 ratio in baking.
Alternative Pancake Toppings
If you run out of syrup and need a sweet topping for your waffles or pancakes, try one of these creative choices. These will add sweetness, flavor, and fun to your morning breakfast.
There is no right or wrong measurement for these toppings, use what looks good to you (and your taste buds).
Chocolate syrup
Caramel syrup
Jam or jelly
More great substitute pages to help you out with all of your cooking and baking!
Your pancakes, waffles, desserts, marinades, and glazes can be pulled off without a hitch if you choose a maple syrup substitute from this list! Don't forget to let us know how your recipe turned out!
📋 Recipe
Print Recipe
Leave A Comment
Love This Recipe?
Click On A Star To Rate It!
Best Maple Syrup Substitute: Honey (+ More Great Alternatives!)
A maple syrup substitute is easier to find than you would think, in fact, you may have one of these ingredients waiting in your pantry! Whether you just whipped up a big batch of pancakes, you're making a marinade, or anything in between, these maple syrup substitutes are here to help you out in a pinch!
Pin Recipe
Share on Facebook
Ingredients
Option 2 - Molasses
1

tablespoon

molasses

(light molasses is preferred)
Option 3 - White Sugar or Light Brown Sugar
1

tablespoon

white or brown sugar
Instructions
Option 1 - Honey
Use honey as an equal substitution for maple syrup in any recipe.
Option 2 - Molasses
Use molasses in equal amounts as maple syrup in your recipes. Light molasses has a better flavor match than dark molasses or blackstrap.
Option 3 - White Sugar or Light Brown Sugar
Use white sugar or light brown sugar in an 1:1 ratio to replace the maple syrup called for in any recipe. Add more sugar or liquid as needed to get the desired consistency of maple syrup.

NOTE: Sugar will brown more quickly than maple syrup (or honey, or molasses). Reduce the oven temperature when baking to prevent browned or scorched baked goods.

1 tablespoon white or brown sugar
best alternatives for maple syrup, Maple Syrup Substitute, substitutions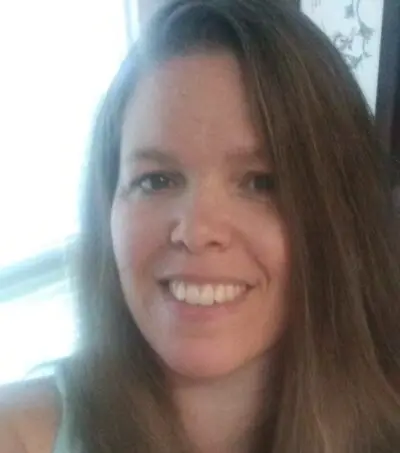 Angela is an at home chef that developed a passion for all things cooking and baking at a young age in her Grandma's kitchen. After many years in the food service industry, she now enjoys sharing all of her family favorite recipes and creating tasty dinner and amazing dessert recipes here at Bake It With Love!