If you find yourself in need of an oregano substitute, don't panic- there are plenty of suitable options no matter the dish! You don't need a trip to the store, just look in your spice cabinet for one of these easy alternatives!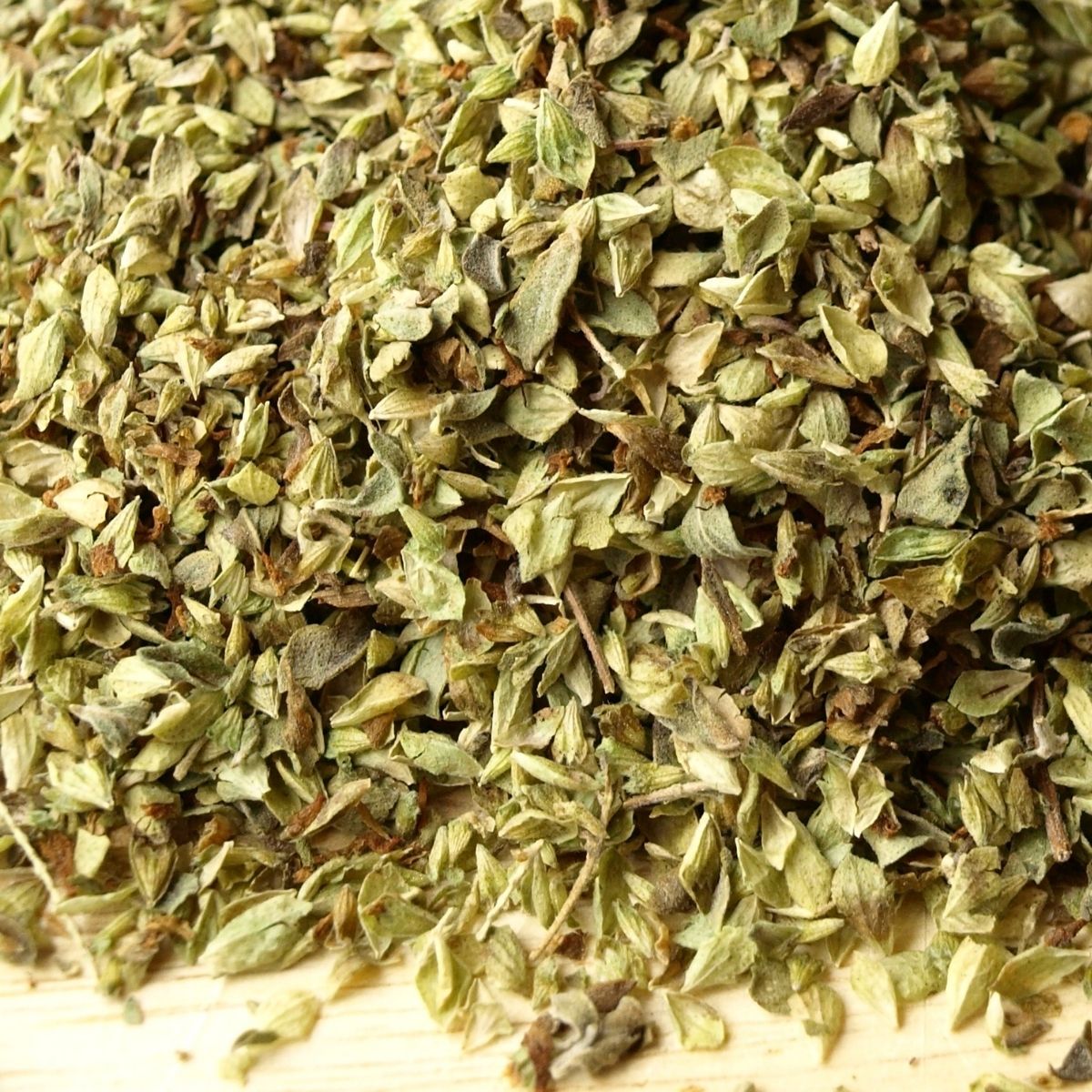 There are plenty of options when you need a substitute for oregano in the kitchen!
Were you getting ready to make a delicious home cooked Italian meal, only to realize you were out of oregano? A tasty Italian meal wouldn't be the same with at least a hint of oregano!
It's not just Italian food that you may need oregano for, as this herb is one of the most popular around the world. In fact, it may surprise you what recipes it pops up in!
Jump to:
If the need for oregano sneaks up on you and you weren't prepared, simply look for a similar seasoning in your fridge or cupboard.
What is Oregano?
Oregano is an herb that is commonly used around the world for adding its earthy and slightly sweet taste and aroma to certain dishes. While most recipes simply call for oregano, there are technically two types: Mediterranean oregano and Mexican oregano.
Mediterranean oregano is a member of the mint family and has many similarities to other herbs in this family, such as thyme, marjoram, and mint. This is the type of oregano popularly used in Italian cooking and is the type that is simply referred to as oregano in the United States.
Mexican oregano comes from the lemon verbena varietal of herb, and while it has many similar earthy notes to its Mediterranean cousin, it has added flavors of citrus and lemon. This type of oregano is popularly used throughout South America.
Mexican Oregano vs Mediterranean Oregano
When a recipe calls for oregano, it is most likely referring to Mediterranean oregano.
If it specifies Mexican oregano and all you have is a bottle that says "oregano" not to worry – you can use them interchangeably.
There is your first substitution! Mexican oregano can be used in place of Oregano (aka Mediterranean Oregano) and vice versa.
One thing to note is that Mexican oregano has a stronger flavor profile than oregano. When replacing oregano with Mexican oregano, start with ½ the volume the recipe calls for – you can always add more for a full 1:1 ratio if desired.
On the other hand, if you have a dish calling for Mexican oregano and you have oregano then you may need to add more. In this case, begin with a 1:1 exchange and add more to taste if needed.
How is Oregano Used?
In the United States, many people associate oregano with Italian cuisine because it is a prominent flavor in marinara sauce. However, its culinary uses go beyond your favorite pasta or pizza.
Beyond Italy, oregano is commonly used in other southern European countries – especially Greece. It is also popular in Mexican cuisine and other Latin American dishes.
From kitchen to kitchen around the world, you will find it in everything from fragrant sauces to seasoned meats and vegetables, and even the occasional savory bread.
Uses of Oregano Outside the Kitchen
Although it is not our primary focus for this article, oregano is such a versatile herb that its amazing uses beyond taste are worth mentioning.
Only used in small quantities in most recipes, oregano is also known for its medicinal properties.
In most cases, the oil produced from the herb is used for healing purposes. Known to have potent antibacterial, antioxidant, and anti-fungal properties, it is a popular natural addition to many people's health practices.
While oregano oil is great for its healing properties, the potency of oregano oil is not suggested for use in the kitchen. Therefore, stick with the fresh or dried versions you easily find in the grocery store.
Dried vs. Fresh
Sometimes the only thing you are swapping when using seasonings is a fresh version for the dried or vice versa. Therefore, before jumping into the many other substitutes for oregano, here is a quick overview of switching between dried oregano and fresh oregano.
Traditionally, herbs tend to produce a stronger flavor in their dried form. Some cooks will say this holds true for oregano; however, others claim fresh oregano provides a stronger taste and aroma than its dried counterpart.
Another thing to keep in mind is how long the dried oregano has been in your pantry. Dried herbs will lose their potency over time, so a fresh bottle of oregano will likely add more of a flavor kick than a bottle you forgot was hiding in the corner of the cupboard.
Tips to help you decide the best ratio when switching between fresh and dry oregano:
In sauces or soups that you can taste test along the way, start with half the amount of the fresh oregano in place of the dried oregano or the other way around. Give it a quick taste and then continue adding more as needed.
In many cases, a 1:1 ratio will end up being perfect, but if you have the time to taste as you go then you know you are getting the perfect balance of flavor.
When seasoning meat or adding oregano to savory dough that you can't taste along the way go ahead and do a simple 1:1 exchange. This is true when switching from dried to fresh, and fresh to dried.
In these types of recipes, the amount of oregano is often quite small. Therefore, even if you end up with a stronger substation it will not be too noticeable!
The Best Substitutes for Oregano
When fresh or dried oregano is not an option, there are many great herbs that you can use in its place.
The easiest way to substitute for any of the herbs below is to swap out fresh for fresh or dried for dried. This may not always be possible; however, following this practice will provide the best results.
With the range oregano offers to cuisines around the world, certain substitutions will work better with specific types of food. So, as with any substitution, keep in mind what your overall goal is for the final flavor of your dish.
1. Marjoram
Marjoram is also a member of the mint family; however, while oregano has a strong flavor profile, marjoram is a bit milder and with a hint of sweetness.
Since marjoram is on the milder side, it is a great choice as a substitution for oregano in any recipe. It will not distinctly change the overall flavor of the dish or overpower any other seasonings.
Use a simple 1:1 exchange of marjoram for oregano, aiming for the same fresh or dried variety the recipe calls for.
2. Thyme
Thyme is another common substitution for oregano and vice versa. Both are varietals of mint and have a similar earthy flavor. This is an especially great choice for seasoning potatoes, beans, or even salad dressings.
While you can substitute fresh or dried thyme for oregano, fresh thyme is a particularly great substitution. The leaves that come from the thyme plant have the closest resemblance to fresh oregano.
Simply swap out fresh oregano for fresh thyme in a 1:1 exchange.
3. Basil
Basil is a delightful alternative for oregano. Like oregano, it has a distinct flavor profile that is often associated with Italian cuisine. As a result, basil is best used as a substitute for Italian and other Mediterranean-inspired cuisines.
Basil is an easy substitute for oregano in a 1:1 ratio. As with other spices, it is best to use the same fresh or dried version the recipe calls for.
Bay leaf Like basil and oregano, bay leaf is a familiar flavor in Mediterranean cooking. Its flavors come alive when it slowly cooks.
This makes it a good choice for elevating the flavor of soups and sauces that need to simmer.
Bay leaf can be used in a 1:1 substitution for oregano. To find an exact amount you can crush the bay leaf and measure afterward.
While bay leaves add flavor during cooking, they are not the tastiest in the final meal. Therefore, you may prefer to use the whole bay leaf and then remove it before serving.
4. Italian seasoning
Italian seasoning is a blend that contains oregano. It also includes several of the other suggested substitutes, such as thyme and marjoram.
This makes it a wonderful alternative as it offers the distinct taste of oregano. As the name suggests, this blend is best used in Italian dishes or other tomato-based or Mediterranean dishes.
It works wonderfully in not just sauces, but also as a seasoning on meats and in soups and stews. Italian seasoning can be substituted in a 1:1 ratio in place of oregano.
Keep in mind that it includes additional herbs though, so you may want to reduce the number of other spices the recipe calls for.
5. Parsley
Parsley is commonly known as a garnish, but it can also be used as a seasoning. When looking for a substitute for oregano in tomato-based dishes, parsley is a nice choice.
Dried parsley is quite milder than fresh parsley. Therefore, you can use an equal 1:1 substitution of dried parsley for dried oregano, but only use half the amount of fresh parsley in place of fresh oregano or dried oregano.
6. Summer Savory
Summer Savory is popular in European cuisine, especially in Germany. Sometimes it is simply referred to as savory.
Like oregano, it comes in a fresh and dried form and is used in many similar dishes that call for oregano.
While savory may not be as common to have in your cupboard, if you happen to have some on hand you can make an easy 1:1 exchange for oregano in any recipe.
7. Fenugreek
Although it has the word "Greek" in it, Fenugreek is a spice primarily used in Indian cuisine. While it is not an exact flavor match for oregano, its mild and nutty taste offers similar earthy qualities and a hint of sweetness like oregano.
Many people find this to be a nice flavor exchange in any recipe that calls for oregano. It can be used in a simple 1:1 exchange.
8. Ajwain Leaves (Carom)
Carom is another popular Indian ingredient and is used on its own and in Indian spice blends. Its bitter and pronounced flavor has often been compared to oregano, making it another great substitute!
Carom comes from a seed, rather than a leaf, like oregano. Therefore, while it can be used in any recipe that calls for oregano it is ideal as a replacement for dried oregano.
Make an easy 1:1 exchange of carom for oregano in any recipe.
9. Tarragon
Tarragon is an herb commonly found in French cuisine. Popularly used in France for seasoning chicken, it is a great substitute for oregano in poultry dishes.
With its European roots, it also pairs nicely with tomato-based sauces.
Use it as a 1:1 substitute for oregano for chicken and tomato dishes.
10. Dill
Dill is not the closest flavor exchange for oregano, but in the right dish, it can work well. This is especially a good option if you are not a fan of oregano but want a new distinct flavor for a dish.
Dill is most commonly used as a seasoning for yogurt-based sauces and is a great seasoning for fish. Consider using it as a substitute in recipes such as these, that call for oregano.
Use only ¾ the amount of dill in place of oregano. For example, substitute 1 ½ teaspoons of dill for 2 teaspoons of oregano.
For the best balance of flavor, swap fresh for fresh or dried for dried.
11. Fennel
Fennel is another substitute that will not be an exact match but can offer a delightful shift in flavor if you like the hints of licorice it offers. Fresh fennel works particularly well for meat dishes or in salads.
When using fresh fennel, aim for chopping up the leafy fronds instead of the bulb. This will provide the closest flavor to oregano.
You can also use dried fennel. Use slightly less fennel than oregano, for example, replace 2 teaspoons of oregano with only 1 ½ teaspoons of fennel.
12. Rosemary
Although rosemary offers a distinctly different flavor than oregano, it has a beautiful floral and earthy flavor that is delightful in many dishes.
Rosemary pairs well with chicken and vegetables and is also a great choice for savory breads or rolls. It is not quite the right choice for distinctly Mediterranean or Mexican-inspired cuisine, though.
When substituting with rosemary, begin with about a ¼ of what the recipe calls for in oregano. Then proceed to add more as desired.
13. Sage
Dried sage has a taste that is distinctly different than oregano and may be too overpowering for your dish. Fresh sage, on the other hand, can work as a nice substitute for fresh oregano.
Popularly used to enhance the flavor in turkey and vegetables, it can be used in similar dishes that originally call for oregano.
Replace fresh oregano with the same amount of fresh sage that the recipe calls for.
Choosing the Best Substitute
If you find yourself without oregano, all is not lost! With these simple options, you are sure to have at least a few suitable alternatives in your cabinet.
Smell the different herbs and seasonings to determine which would taste best in your particular dish!
More substitutes for all your cooking and baking needs!
We hope this article helped you replace oregano in a pinch. Let us know how your dish turned out by commenting below!
📋 Recipe
Print Recipe
Leave A Comment
Love This Recipe?
Click On A Star To Rate It!
Best Oregano Substitute: Best Overall & Most Convenient Swaps!
If you find yourself in need of an oregano substitute, don't panic- there are plenty of suitable options no matter the dish! You don't need a trip to the store, just look in your spice cabinet for one of these easy alternatives!
Pin Recipe
Share on Facebook
Ingredients
Option 1 (Best Overall Substitute) - Marjoram
Option 2 (Convenient Alternatives) - Thyme, Basil, or Italian Seasoning
1

teaspoon

thyme, basil, or Italian seasoning
Instructions
Option 1 (Best Overall Substitute) - Marjoram
Use marjoram in a 1:1 ratio to substitute for equal amounts of oregano.
Option 2 (Convenient Alternatives) - Thyme, Basil, or Italian Seasoning
Use thyme, basil, or Italian seasoning in a 1:1 ratio to substitute for equal amounts of oregano.

1 teaspoon thyme, basil, or Italian seasoning
Equipment You May Need
Nutrition
Calories:
1
kcal
|
Carbohydrates:
1
g
|
Protein:
1
g
(2%)
|
Fat:
1
g
(2%)
|
Sodium:
1
mg
|
Potassium:
2
mg
|
Fiber:
1
g
(4%)
|
Vitamin A:
8
IU
|
Vitamin C:
1
mg
(1%)
|
Calcium:
2
mg
|
Iron:
1
mg
(6%)
Oregano substitute, substitutions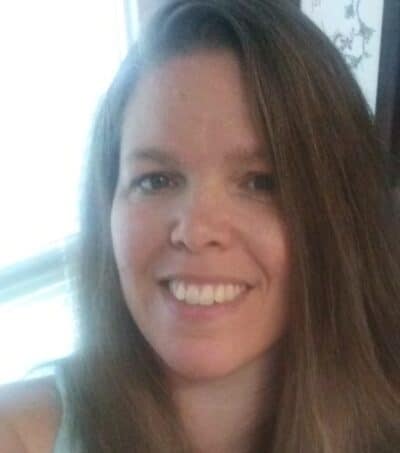 Angela is an at home chef that developed a passion for all things cooking and baking at a young age in her Grandma's kitchen. After many years in the food service industry, she now enjoys sharing all of her family favorite recipes and creating tasty dinner and amazing dessert recipes here at Bake It With Love!