We love meatloaf recipes around here. So I've gathered up my favorites that will make for an easy and flavorful dinner! This list has a type of meatloaf for everyone! Including old-school classic meatloaf recipes, a few copycat restaurant favorites, plus many other different variations!
Different Meatloaf Recipes
There's nothing that screams home-cooking like meatloaf. Everyone grew up with at least one family member making their famous signature meatloaf.
Such a common dish it's just a classic! Meatloaf is usually made from ground beef. Sometimes from pork sausage, veal, or practically any other type of meat.
Meatloaf recipes have been tweaked and twisted over the years, and as a result, there are a TON of different ways to make a meatloaf for dinner!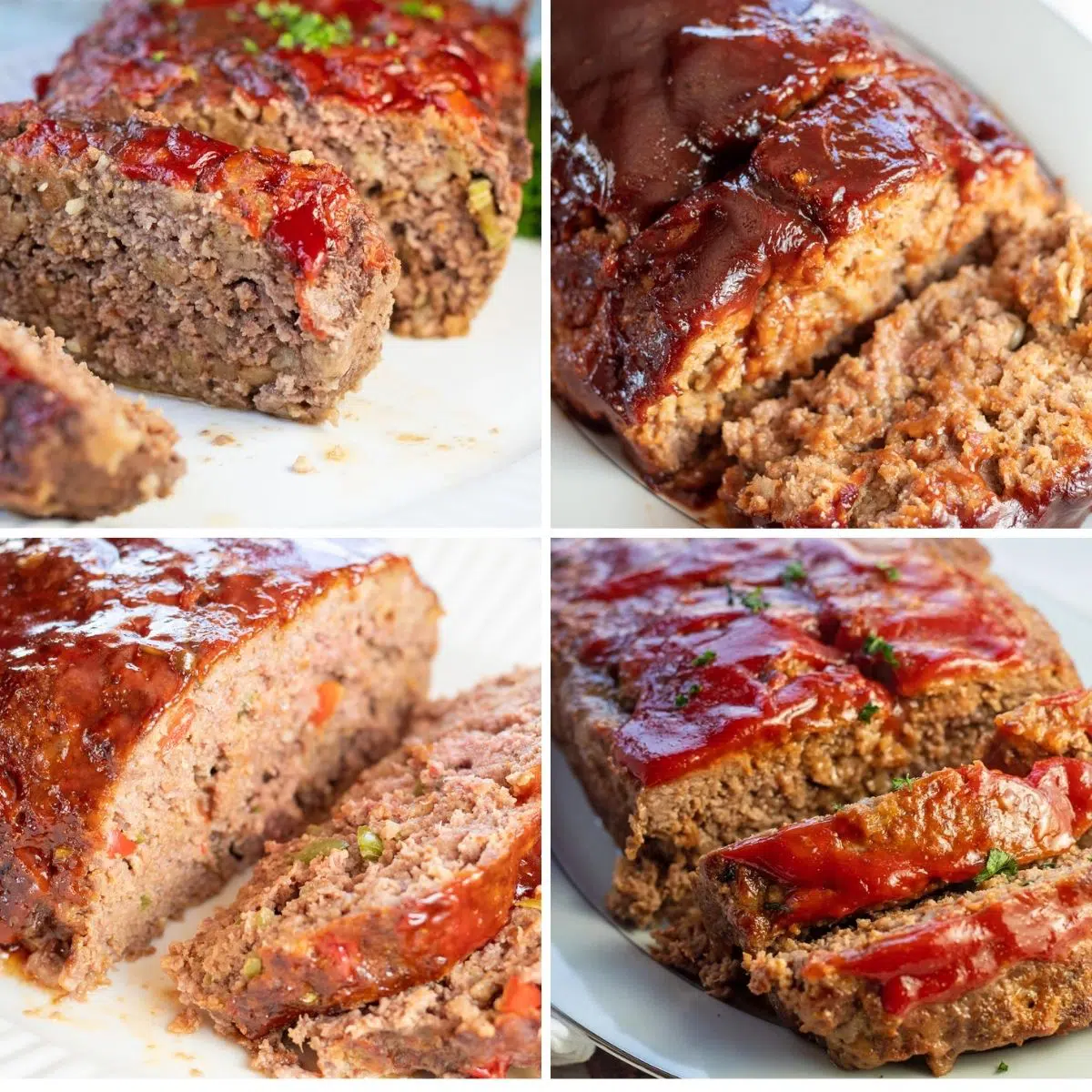 My favorite meatloaf recipes for an easy and flavorful dinner!
Jump to:
From old-school, traditional methods to new takes on an old favorite, meatloaf is one of the most versatile dishes there is. Sometimes you may just want to try different types of meatloaf. Something unique perhaps?
Below are a few of my absolute favorite meatloaf recipes if you're searching for inspiration!
1. Traditional Meatloaf with Oatmeal
This is an old-school meatloaf recipe, but it's still totally delicious! Made with quick oats, this meatloaf is delightfully tender and moist.
Top it with a classic ketchup glaze and revel in all your childhood memories of eating meatloaf at dinnertime. This meatloaf is familiar and comforting, a true classic.
Meatloaf (Traditional Recipe with Oatmeal)
This easy, wholesome meatloaf with oatmeal may be an old-school recipe, but that doesn't mean it's not still amazingly delicious! Tender ground beef is blended with seasoning and oats, then baked with a classic ketchup glaze- it's the perfect traditional meatloaf.
Check out this recipe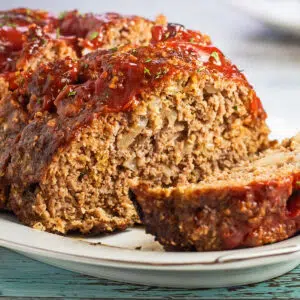 2. Taco Meatloaf
This meatloaf is made with a delicious mixture of ground beef, taco seasoning, crushed tortilla chips, and pepper jack cheese. This is a great recipe for when you want to switch it up from the norm.
Rather than ketchup, taco meatloaf is topped with none other than taco sauce! It's zesty, it's cheesy, and it's a meatloaf you have to try!
Taco Meatloaf
This easy taco meatloaf is a tasty combination of ground beef, taco seasoning, pepper jack cheese, and crushed tortilla chips that's topped with taco sauce! It makes for an irresistible and delightfully cheesy meatloaf recipe that the whole family will love!
Check out this recipe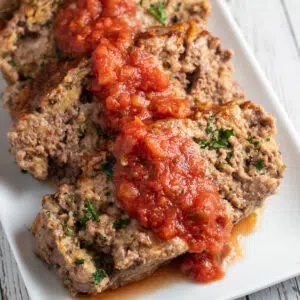 3. Lipton Onion Soup Meatloaf
This Lipton onion soup meatloaf is super easy to make and full of beefy onion flavor! This recipe is also very hands-off, making it perfect for busy weeknights.
I love a ketchup glaze, and that is an option here as well, but you can omit it if you are not a ketchup fan. Serve it up with some red skin mashed potatoes andbroccolini salad for a well-rounded meal.
Lipton Onion Soup Meatloaf
My easy Lipton Onion Soup Meatloaf is the quickest way to get your meatloaf mixed, cooked to perfection, and on the table! This tasty meatloaf is seasoned with classic, savory Lipton Beefy Onion Soup mix which makes it not just easy, but also incredibly delicious!
Check out this recipe
4. Smoked Meatloaf
If you have a smoker, why not use it to make some delicious meatloaf! It may not be your first thought when you're firing up your smoker but trust me- this meatloaf is savory and full of smoky flavor!
When cooked in a smoker, the meatloaf retains a lot of its moisture, keeping it tender and juicy! A BBQ glaze pairs perfectly with the smoky flavor.
Smoked Meatloaf
My smoked meatloaf is savory and flavorful. The best way to shake up your classic meatloaf recipe! Topped with a BBQ sauce glaze. Making this the most flavorful meatloaf you'll ever have!
Check out this recipe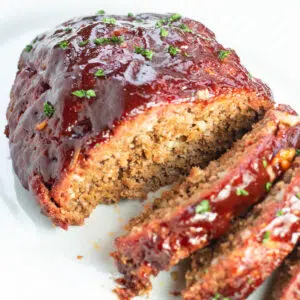 5. Cracker Barrel Meatloaf
This copycat of Cracker Barrel's beloved meatloaf is spot-on. The addition of green bell pepper and shredded cheddar keeps the meat tender and moist.
The real secret to this meatloaf is using buttery Ritz crackers instead of breadcrumbs! This recipe is a crowd-pleaser and a kid favorite.
Cracker Barrel Meatloaf
My Cracker Barrel meatloaf is savory and satisfying. The best meatloaf recipe you'll make all year! The meatloaf is perfectly seasoned, super tender from the addition of shredded cheese, and topped with a delicious glaze that'll knock your socks off!
Check out this recipe
6. Stove Top Meatloaf
Stove Top meatloaf didn't earn its name from cooking it on the stovetop, it's because it's made with easy Stove Top stuffing!
This is a hearty meatloaf that's full of herbaceous flavor. Plus, it's super easy to make and it will taste good with any type of glaze.
Stove Top Meatloaf
This wonderfully tasty Stove Top Meatloaf combines ground beef with classic Stove Top Stuffing to make a super easy, moist meatloaf dinner! Add a few herbs, some Worcestershire sauce for flavor, and top it off with ketchup, tomato sauce, or your favorite BBQ sauce for a family-favorite meal!
Check out this recipe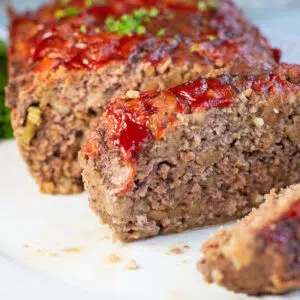 7. Air Fryer Meatloaf
Some of the other recipes may be "easy", but it does not come close to meatloaf made in the air fryer! The air fryer cooks the meat perfectly while keeping it juicy and tender.
With this recipe, cleanup is easy! It is sure to become a weeknight favorite.
I make this meatloaf topped with ketchup, but you can try another sauce or leave it off completely!
Air Fryer Meatloaf
Air Fryer Meatloaf combines tangy seasonings and condiments with Panko breadcrumbs. An amazing meatloaf the whole family will love! Cooking it in the air fryer means your meatloaf is super moist, tender, and cooked to perfection!
Check out this recipe
8. Bacon Wrapped Meatloaf
Bacon makes everything better. Nothing like a meatloaf wrapped in more meat!
Crispy bacon really elevates this traditional meatloaf. The tangy glaze and bacon are a flavor combination that is out-of-this-world delicious!
The bacon grease drips into the meatloaf as it cooks, and the meatloaf absorbs all the bacon flavor!
Bacon Wrapped Meatloaf
A delicious, traditional, home-style Bacon Wrapped Meatloaf is topped with tangy ketchup sauce, a family favorite! This stand-by family dinner is always a quick and easy hit and is made even better with a bacon wrapping!
Check out this recipe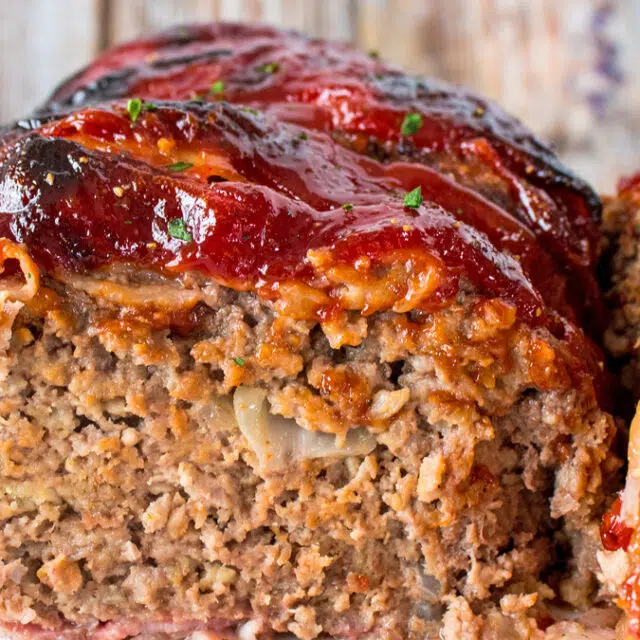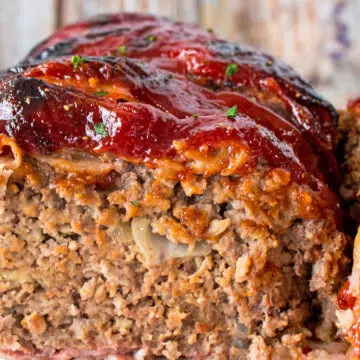 9. Boston Market Meatloaf
This copycat Boston Market meatloaf is incredibly easy to throw together. It requires very simple ingredients while having no shortage of flavor.
This is a great choice if you have picky eaters that don't like "all the extra stuff". This meatloaf is simple and nostalgic!
Boston Market Meatloaf Copycat Recipe
This Boston Market meatloaf copycat recipe is extremely easy to make, and a delightfully flavorful family favorite! This meatloaf only requires a few simple ingredients you may already have in your kitchen, so it makes a wonderfully easy dinner for busy nights any day of the week!
Check out this recipe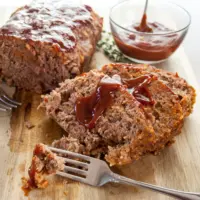 10. BBQ Meatloaf
If you are a BBQ lover, this meatloaf is for you. With a tangy BBQ sauce and Liquid Smoke glaze, it's an explosion of savory BBQ flavor!
If you like heat, pick a BBQ sauce for the glaze that has a little kick, if not use a sweeter sauce!
BBQ Meatloaf
Perfect for meal prepping, family dinner, or any occasion, this BBQ meatloaf is full of classic meatloaf flavor that's made better with a tangy BBQ glaze! This easy meatloaf recipe calls for a cup of your favorite BBQ sauce, so you can decide how sweet or hot you want the glaze!
Check out this recipe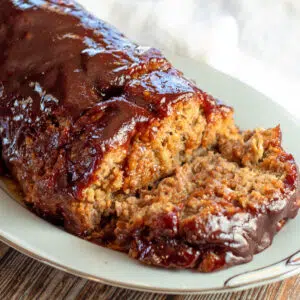 11. Sweet and Sour Meatloaf
You've heard of sweet and sour chicken, how about sweet and sour meatloaf? This tasty twist on a traditional meatloaf is full of the familiar flavor of sweet and sour sauce!
The sweet and tangy sauce is just perfect with the savory ground chuck, it makes for a perfect glaze! This recipe is always a favorite of kids and adults alike.
Sweet and Sour Meatloaf
My sweet and sour meatloaf combines tender and seasoned meatloaf with a sweet and sour sauce! Plus it is so easy to make. The flavorful meatloaf pairs perfectly with the tangy glaze to make a family meal that is anything but ordinary!
Check out this recipe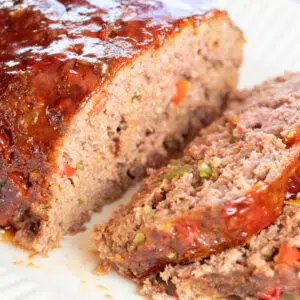 12. Ham Loaf
Ham loaf is making a comeback! If you've never had ham loaf, it is a delicious retro-inspired twist on meatloaf!

Rather than ground beef, this loaf is made up of diced ham and ground pork! Best of all, this ham loaf includes a tangy-sweet brown sugar Dijon glaze that is totally the opposite of what's on traditional meatloaf.
This recipe is perfect for using up holiday ham leftovers.
Ham Loaf (with Tasty Brown Sugar Dijon Glaze)
Ham loaf may not be the most appetizing name, but my ham loaf with tasty brown sugar Dijon glaze is totally delicious! The tangy-sweet Dijon glaze will get you hooked and you'll be putting ham loaf on your list of favorite weekly dinners!
Check out this recipe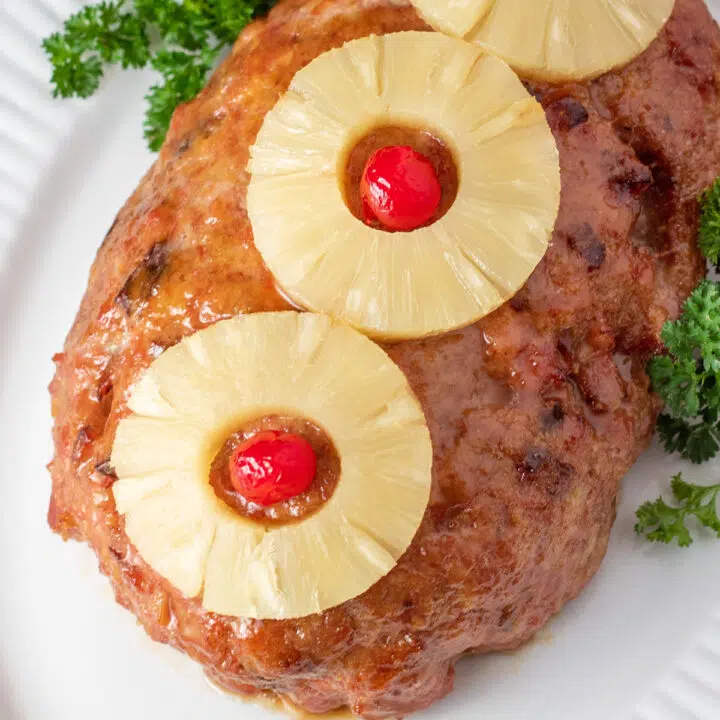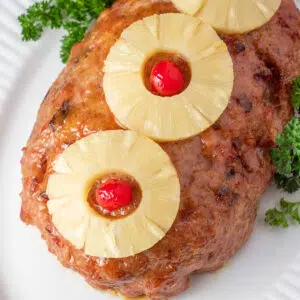 13. Marinara and Mozzarella Topped Italian Meatloaf
This meatloaf is full of all your favorite Italian flavors. In place of ketchup, it is topped with marinara sauce and a hefty portion of mozzarella cheese!
This meatloaf is one of our favorites (because it's the only one covered in gooey, melty cheese). It's full of flavor, and pairs well with some delicious Italian sides like lemon asparagus orzo.
Be sure to check out my post on what to serve with meatloaf for a little inspiration when choosing your side dishes!

If you give any of these awesome meatloaf recipes a try, let us know how it turned out by leaving us a comment below! Better yet, if there's a meatloaf recipe we didn't mention, let us know what we're missing!
📋 Recipe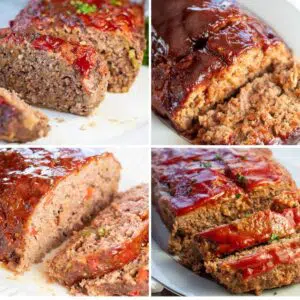 Print Recipe
Leave A Comment
Love This Recipe?
Click On A Star To Rate It!
Best Meatloaf Recipes You Need To Try!
We love meatloaf recipes around here. So I've gathered up my favorites that will make for an easy and flavorful dinner! This list has a type of meatloaf for everyone! Including old-school classic meatloaf recipes, a few copycat restaurant favorites, plus many other different variations!
Total Time
1
hour
20
minutes
Pin Recipe
Share on Facebook
Ingredients
2

lbs

ground beef

(ground chuck is preferred, or use a ground beef/ground pork combo)

1 ½

cups

quick oats

(or plain breadcrumbs)

½

cup

white onion

(or yellow onion, finely diced)

3

large

eggs

1

tablespoon

meatloaf seasoning

(see recipe, or use 1 packet store-bought seasoning mix)

⅓

cup

ketchup

(plus more for topping the meatloaf if desired)
Instructions
Preheat your oven to 350°F (175°C) and lightly grease a 9x5 loaf pan or line a rimmed baking sheet with parchment paper.

In a large mixing bowl, add the ground beef, quick oats, diced onion, eggs, meatloaf seasoning, and ketchup. Mix until just combined, do not over-mix.

2 lbs ground beef,

1 ½ cups quick oats,

½ cup white onion,

3 large eggs,

1 tablespoon meatloaf seasoning,

⅓ cup ketchup

Transfer the meatloaf mixture into your prepared loaf pan then shape so that the loaf is mounded at the top. Or transfer the loaf mixture to your baking sheet and form it into a loaf approximately the same size as a loaf pan (9x5-inch).

Bake at 350°F (175°C) for 50 minutes, remove from the oven and coat with an additional ⅓ cup of ketchup or BBQ sauce if desired. Return to the oven and finish cooking for an additional 10-20 minutes. Your meatloaf is done when it has an internal temperature of 160°F (71°C).

Remove from the oven when done, drain off the excess grease, and then allow your meatloaf to rest for 10 minutes before slicing and serving.
Equipment You May Need
Notes
A splash of Worcestershire sauce is pretty much a go-to, must-have ingredient in my meatloaf recipes. If you love Worcestershire, balsamic vinegar, or soy sauce feel free to add a bit for flavor!
If you don't have meatloaf seasoning packets on hand and/or don't have all of the spices for my homemade meatloaf seasoning, you can use these measurements as a base: 1 teaspoon salt, 1 teaspoon paprika (or smoked paprika), ½ teaspoon ground black pepper, and ½ teaspoon onion powder.
Nutrition
Calories:
309
kcal
(15%)
|
Carbohydrates:
11
g
(4%)
|
Protein:
19
g
(38%)
|
Fat:
20
g
(31%)
|
Saturated Fat:
8
g
(50%)
|
Polyunsaturated Fat:
1
g
|
Monounsaturated Fat:
9
g
|
Trans Fat:
1
g
|
Cholesterol:
120
mg
(40%)
|
Sodium:
155
mg
(7%)
|
Potassium:
345
mg
(10%)
|
Fiber:
1
g
(4%)
|
Sugar:
2
g
(2%)
|
Vitamin A:
122
IU
(2%)
|
Vitamin C:
1
mg
(1%)
|
Calcium:
33
mg
(3%)
|
Iron:
3
mg
(17%)
best meatloaf recipes, meatloaf recipes, Meatloaf with Oatmeal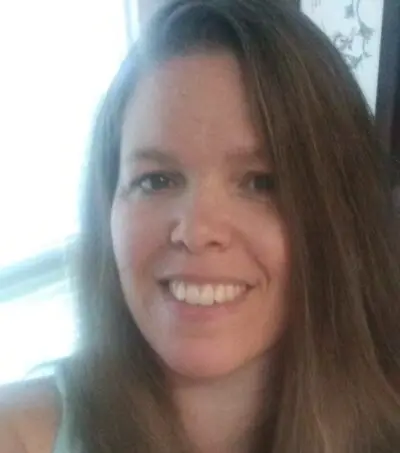 Angela is an at home chef that developed a passion for all things cooking and baking at a young age in her Grandma's kitchen. After many years in the food service industry, she now enjoys sharing all of her family favorite recipes and creating tasty dinner and amazing dessert recipes here at Bake It With Love!