Finding a worthy Gruyere cheese substitute may seem difficult, but it's not impossible to replace the creamy texture and flavor of Gruyere! With the right Gruyere alternatives, you can make your recipe without feeling like it's missing a thing!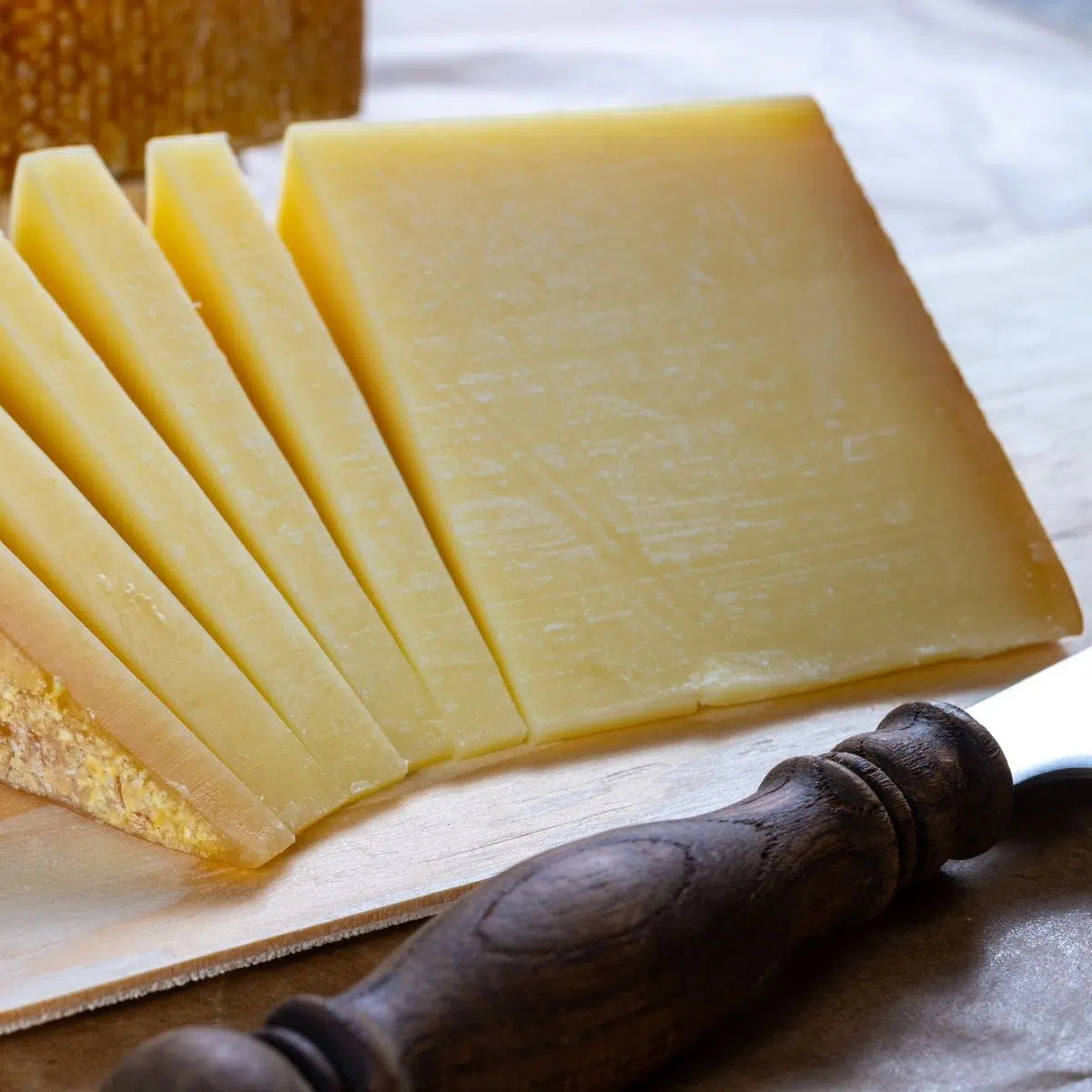 All the best substitutions for the incredibly delicious Gruyere cheese!
Cheese. What's not to love about this creamy delicious food. Especially when you get into some of the truly flavorful cheeses like Gruyere, that elevate a dish with the smallest addition.
To look in your fridge, with your heart set on the aroma-rich dish you are going to make with Gruyere, only to find out – you're out - could possibly be the worst scenario ever in the kitchen.
Jump to:
Not to mention, if you then run to the store only to see there is no Gruyere available. Thankfully, with all these tasty options to use as substitutes for Gruyere, you can still enjoy what your taste buds are craving.
What is Gruyere Cheese?
Gruyere is a traditional Swiss cheese made in the town of Gruyeres in Switzerland. Not to be confused with Swiss cheese that has large holes in it (which is actually NOT from Switzerland).
While Gruyere does have some small holes (that form because of the curing process) they are not a distinguishing factor. Gruyere is mostly distinguished by its rich flavor that comes from the aging process.
Gruyere is traditionally aged for at least 6 months, but it can be aged longer. Depending on how long it is aged creates the depth of flavor it will have.
What does Gruyere Taste Like?
Usually, the Gruyere you buy in a mainstream grocery store is young Gruyere. Young Gruyere has a soft creamy texture with a mild nutty flavor.
If you are a true cheese connoisseur then you may have explored older-aged Gruyere. Older aged Gruyere maintains the same delightful creaminess as young Gruyere but has a more pronounced earthiness in its flavor.
When choosing the best substitute for Gruyere, consider if you want to explore the more pronounced flavors of this cheese or a softer flavor profile.
How is Gruyere used?
The texture of Gruyere makes it ideal for eating alone or as an added ingredient in a range of recipes. It can be used as an addition to a cheese platter or sandwich, or as the main character that tops a savory bowl of French onion soup.
While delicious on its own, the creamy texture of Gruyere is ideal for melting. This is one of the reasons it is used for fondue in its home country of Switzerland (did you know fondue is Switzerland's national dish?!) 
The melty goodness of Gruyere is also the perfect choice for adding to savory baked goods and making rich creamy sauces. If you are looking to take mac 'n cheese to macaroni and cheese, try Gruyere for a complex and sophisticated cheese sauce.
The Best Substitutes for a Similar Taste to Gruyere
If you love the nutty and sweet notes found in Gruyere, but just don't have any on hand when you need it, any of these yummy substitutes will work.
If you don't love the taste of Gruyere, look for one of the milder substitutes or one of the new taste options.
Each of these substitutes can be used in an even 1:1 exchange for Gruyere. Most of them can be used in any recipe, but some may be better suited for certain types of dishes (as noted below).
1. Jarlsberg Cheese
Jarlsberg Cheese is another Swiss cheese that has a similar flavor profile to Gruyere. It is a bit milder than Gruyere which makes it a great choice for those who want a softer and sweeter taste.
Another great thing about Jarlsberg is that it tends to be less expensive. This makes it a good option when you have a recipe that calls for a large quantity of Gruyere (such as mac and cheese or fondue).
2. Fontina Cheese
This Italian cheese may not be the first cheese you think of when swapping out for Gruyere, but the smooth, creamy texture is a great alternative! Add the rich tones of roasted nuts and you have a flavor that works wonderfully.
Additionally, fontina cheese is an exceptional substitute if you already know you enjoy the taste and texture of Gouda, provolone, and/or Emmental.
2. Emmental Cheese
Emmental (also called Emmentaler, or Emmenthal) comes from the same region of Canton of Bern in Switzerland that Jarlsberg cheese comes from. Therefore, making it another great substitute for Gruyere cheese.
Like Jarlsberg, Emmental is milder than Gruyere – some have even dubbed it a "bland Gruyere." While it may be bland compared to Gruyere, it still offers a distinct flavor that is delightful when melted into soups, baked dishes, or spread on crackers.
3. Engelberg Cheddar Cheese
Engelberg has one of the closest flavors to Gruyere. Aged for 5 months (almost as long as Gruyere) in salt and water, it is made in the traditional manner of Swiss cheese making and is considered one of the highest quality Swiss Cheeses.
The aging process produces a complex cheese with rich earthy flavors that also have a hint of citrus. The pronounced flavor of Engelberg resembles the richer flavor of an older-aged Gruyere, but it works well as a substitute for all Gruyere.
4. L'Etivaz Cheese
Before Gruyere became Gruyere, it was L'Etivaz Cheese. While a great option, it is less common as it is only produced during certain times of the year. If you come across L'Etivaz and want to explore a delicious alternative to Gruyere though, definitely give it a try. It has a rich flavor that offers hints of smokiness, in addition to elements of fruit and that earthy tone associated with Gruyere.
5. Comté cheese
Comté cheese is a French cheese that is well known and well-loved in France. It is a popular choice for fondue and baked dishes, like au gratin potatoes.
Its similar melty goodness makes it a great substitute for Gruyere in any recipe. Even though it is popular as melted cheese, Comte also is a delicious cheese to serve on a cheese platter or charcuterie board.
6. Raclette Cheese
Raclette is both a cheese and a way of preparing cheese. If you have enjoyed Raclette before, then you know this cheese is super creamy and super melty! Yum!
Also made in Switzerland, most types of Raclette cheese have a similar nutty flavor to Gruyere. However, there are several different types of Raclette so you may come across one that has a slightly different profile.
Raclette may have a saltier and stronger buttery finish, as well as mild notes of fruit. It is mainly used in melted form but is also delicious when served sliced up.
7. Maasdam Cheese
Maasdam cheese is a Dutch cheese that is one of the closest cheeses in flavor to Gruyere. It is only aged for about 4 weeks (compared to Gruyere's six months) but it ages more quickly so you still get a complex and rich flavor.
As a semi-hard cheese, it has a different texture than Gruyere. Although, it melts quite well and can be used in any way Gruyere is used in a recipe.
8. Edam Cheese
Edam cheese is another Dutch cheese. It is often recognized by its red wax cover.
Edam cheese has a similar yellow hue as Gruyere, and a mild salty and nutty flavor. It is quite milder than Gruyere which makes it a good choice for those that want a less pronounced flavor.
9. Graviera Cheese
Graviera is like the Gruyere of Greece. Unlike Gruyere, it is made from goat's milk instead of cow's milk. The use of goat's milk adds a hint of spiciness to the cheese.
Aside from the spiciness though, like Gruyere, it has a sweet and nutty flavor that is often described as a "burnt caramel taste." These flavors become richer as Graviera ages; therefore, a young Graviera will have milder flavor notes compared to an older Graviera.
10. Appenzeller Cheese
Appenzeller cheese is made in the Northwest of Switzerland. It is closer in flavor to an older aged Gruyere as it shares the same earthy tones.
It also has the same nutty flavor profile of a young cheese, with the addition of some fruity notes. While appenzeller cheese can be used in the same way Gruyere is in any recipe, its flavor is much stronger than Gruyere!
If you are trying to lean away from the already pronounced flavor of Gruyere, this is not the cheese for you.
11. Le Brouere Cheese
While Graviera is like the Gruyere of Greece, Le Brouere is considered a French varietal of Gruyere. Made in the Lorraine Valley of France, this cheese is used to make quiche.
Therefore, it is a great substitute for adding to baked dishes. It has an earthiness that is acquired with age (similar to old Gruyere) and provides a similar nutty flavor and buttery creaminess.
12. Dubliner Cheese
Dubliner cheese comes from Ireland and is easy to find in most grocery stores which is always great for an easy substitute. It has a rich nutty flavor that resembles the flavor of Gruyere. The texture is quite different though, as Dubliner is a hard cheese.
The texture is almost crumbly and may remind you of a dry-aged cheddar. Despite it being different in texture, it still creates a lovely creamy cheese when melted. It is also delicious baked into recipes or eaten on its own.
13. Wensleydale Cheese
If you are looking for an inexpensive alternative that is great for fondue, Wensleydale is a great choice. This cheese is made in Yorkshire England and offers a similar taste and texture to Gruyere when melted.
Wensleydale is a common cheese and fairly easy to find. Be mindful that you choose a plain Wensleydale cheese though, as many are flavored or have fruit added to them.
14. Tête de Moine cheese
Originally made by monks in Switzerland, this Swiss cheese offers a strong flavor and aroma. *This explains the aka of 'Monk's Head' cheese!
If you enjoy a powerful cheese, then this can be a great option to swap in for Gruyere when you want to elevate the flavor of the dish.
However, if you (or someone you are cooking for) does not enjoy "stinky cheese" you will want to choose a different option. You may want to even consider trying a cheese that has a completely different profile, like the ones below.
Substitutes with a Similar Texture to Gruyere, but a Different Flavor
15. Gouda
Gouda is a semi-hard cheese that comes from the Netherlands. It has its own unique taste that is quite different from Gruyere. However, it has a similar creamy texture (especially when melted) and offers a soft and nutty flavor that pairs well with many dishes Gruyere is used in.
Swap out Gruyere for Gouda when you want a softer flavor that still has a creamy texture.
16. Swiss Cheese
Despite its name, Swiss Cheese is not from Switzerland. Swiss cheese is an American cheese. Even though it is not a real Swiss cheese, it does offer some mild flavor notes that resemble the nuttiness of Gruyere.
The flavor profile as a whole is quite different though. This works best as a cold option for sandwiches or a cheese platter.
17. White Cheddar
White cheddar has a sharper and earthier taste than mild cheddar. Even though white cheddar has a complex flavor profile, it is often a more familiar taste. Therefore, it is a substitute for those who still want to elevate the flavor of a dish but do not love the taste of Gruyere.
More great substitute pages to help you out with all of your cooking and baking!
With so many cheeses to choose from, we hope we've helped you find the perfect one! Let us know which cheese worked best for you by leaving us a comment below!
Do you love a recipe you tried? Please leave a 5-star 🌟rating in the recipe card below and/or a review in the comments section further down the page.
Stay in touch with me through social media @ Pinterest, Facebook, Instagram, or Twitter! Subscribe to the newsletter today (no spam, I promise)! Don't forget to tag me when you try one of my recipes!
📋 Recipe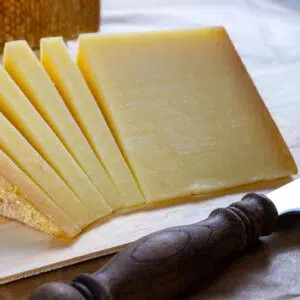 Print Recipe
Leave A Comment
Love This Recipe?
Click On A Star To Rate It!
Gruyere Cheese Substitute: Best & Most Readily Available Alternatives
Finding a worthy Gruyere cheese substitute may seem difficult, but it's not impossible to replace the creamy texture and flavor of Gruyere! With the right Gruyere alternatives, you can make your recipe without feeling like it's missing a thing!
Pin Recipe
Share on Facebook
Ingredients
Best Flavor Substitute
1

cup

Engelberg cheddar cheese

1

cup

L'Etivaz cheese

1

cup

Maasdam cheese

1

cup

Appenzeller cheese
Most Common Substitutes
1

cup

Swiss cheese

1

cup

white cheddar

(sharp white cheddar works best)

1

cup

Gouda cheese

1

cup

Edam cheese
Instructions
Best Flavor Substitute
Use any of these Gruyere cheese alternatives in a 1:1 ratio. Most of these are not as readily found in grocery stores as the second set of substitutes but offer very close flavor approximations.

1 cup Engelberg cheddar cheese,

1 cup L'Etivaz cheese,

1 cup Maasdam cheese,

1 cup Appenzeller cheese
Most Common Substitutes
Use any of these Gruyere cheese alternatives in a 1:1 ratio. Swiss cheese is the only alternative here that I wouldn't use for fondue making or sauces, but would reserve for use in cold preparations like sandwiches and cheese or charcuterie boards.

1 cup Swiss cheese,

1 cup white cheddar,

1 cup Gouda cheese,

1 cup Edam cheese
Notes
*Nutritional information is calculated for the Swiss cheese only.
Nutrition
Calories:
410
kcal
(21%)
|
Carbohydrates:
6
g
(2%)
|
Protein:
29
g
(58%)
|
Fat:
30
g
(46%)
|
Saturated Fat:
19
g
(119%)
|
Polyunsaturated Fat:
1
g
|
Monounsaturated Fat:
8
g
|
Cholesterol:
99
mg
(33%)
|
Sodium:
207
mg
(9%)
|
Potassium:
83
mg
(2%)
|
Sugar:
1
g
(1%)
|
Vitamin A:
896
IU
(18%)
|
Calcium:
854
mg
(85%)
|
Iron:
1
mg
(6%)
fondue, Gruyere Cheese Substitute, gruyere swiss cheese, substitutions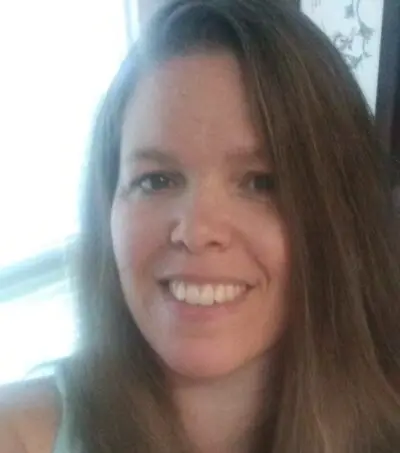 Angela is an at home chef that developed a passion for all things cooking and baking at a young age in her Grandma's kitchen. After many years in the food service industry, she now enjoys sharing all of her family favorite recipes and creating tasty dinner and amazing dessert recipes here at Bake It With Love!