Check out this article if you need to know how much yeast is in a packet, and how to best use and store that yeast! I've gathered all the necessary information about yeast so you don't have to question a thing!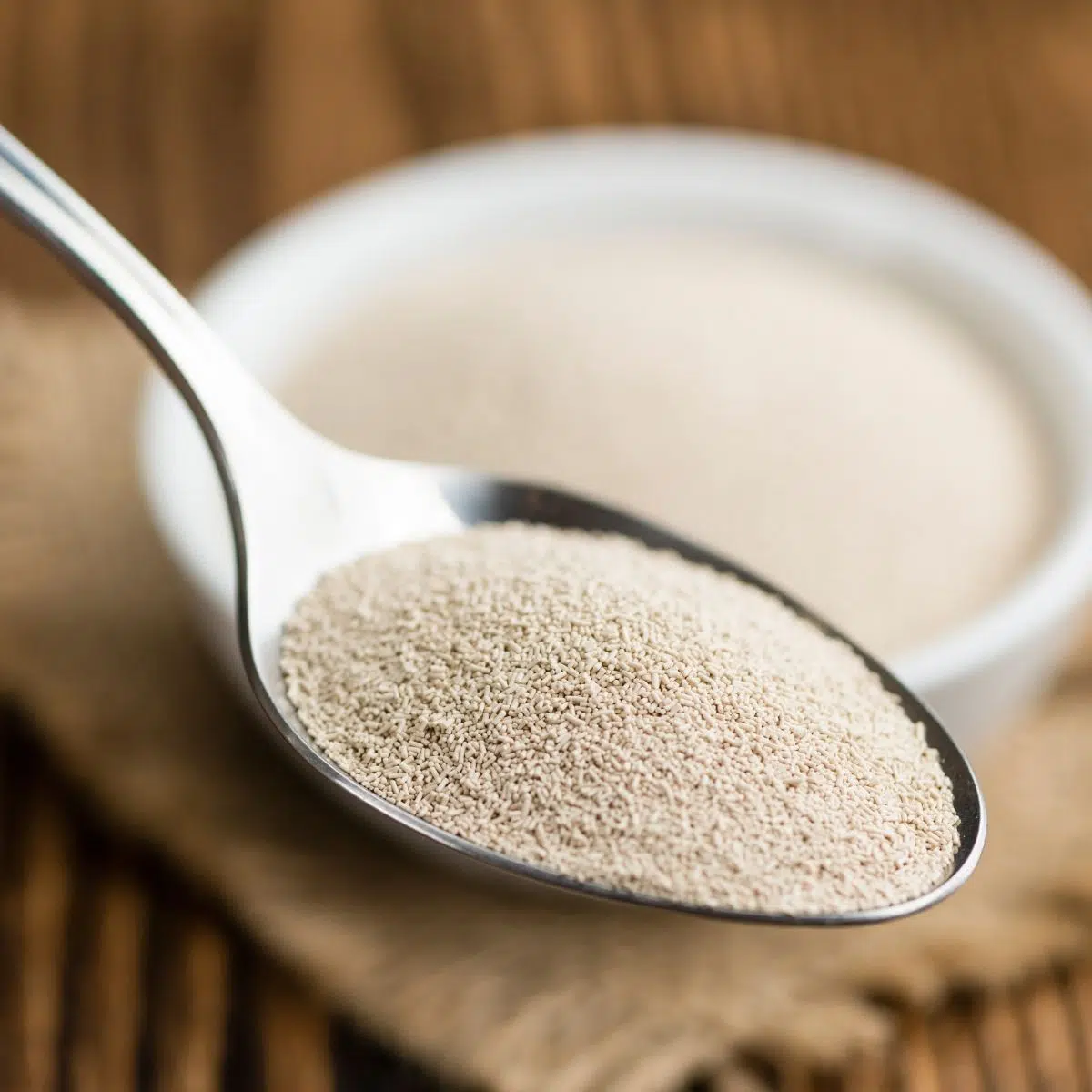 How much yeast is really in those tiny packets?
So many of my favorite things contain yeast. The smell of fluffy cinnamon rolls baking in the oven. A good loaf of bread. Pretzel buns. Yeast rolls are the things dreams are made of. Even the aroma of yeast activating makes me hungry.
If you're new to baking, you should know that yeast is what makes things like bread rise. It creates that luxurious light, airy texture you find in a great roll or loaf, and it's been used for thousands of years in many places around the world. There's a reason it has stuck around.
Jump to:
I have a large jar sitting in my freezer to use for all of my deepest cravings. For anyone not as obsessed as I am, you may lean towards buying less in bulk and more in the tiny packets section.
Yeast packets are perfect for those once-in-awhile baking projects that just need a small amount.
When it comes to recipes, many count on bakers having packets at hand, so if you keep a large jar, you can end up at a loss. Just how much is in a packet of yeast?
When you need to measure instead of tearing open a packet, let this post be your guide.
How does yeast work?
Yeast is a live, single-cell organism. Technically, it's a type of fungus.
Many recipes call for warm water and a bit of sugar as part of the process for breads and such. This is part of the process for activating yeast. It feeds on the sugar and releases carbon dioxide and ethyl alcohol as a result.
In other words, it ferments, and the air bubbles released get trapped and cause the dough to rise.
How much yeast is in one packet?
There are 4 types of yeast used in baking: active dry, instant, rapid rise, and fresh. The two types that come in packets are active dry and instant. They're the most commonly used and most readily available in your average grocery store.
The main difference between the two is how they are used. Active yeast has to be activated before being used. Instant does not. It can simply be mixed in with the rest of the ingredients.
Approximately 7 grams (¼ ounce), or about 2 ¼ teaspoons (¾ tablespoon) fill each one, and they are often sold in packs of three. Typically, recipes ask for a single packet, sometimes less.
| Packets | Grams | Ounces | Teaspoons | Tablespoons |
| --- | --- | --- | --- | --- |
| 1 packet | 7 g | ¼ oz | 2 ¼ tsp | ¾ Tbsp |
| 2 packets | 14 g | ½ oz | 4 ½ tsp | 1 ½ Tbsp |
| 3 packets | 21 g | ¾ oz | 6 ¾ tsp | 2 ¼ Tbsp |
Quick conversion chart to find equivalent amounts of packet yeast.
Even if you work with yeast a lot, packets can be nice to have around, because they keep moisture away from the contents. If you have a jar of yeast that gets water in it, you will likely have to throw it away.
Can I substitute one kind of yeast for another?
In short, yes. If you find yourself in possession of instant yeast and your recipe calls for active dry, don't fret.
The same amount of one can be substituted for the other. RapidRise is another, less common type you might find. It can also be substituted in a one for one ratio but works faster than active dry.
Keep this in mind when you're waiting for your dough to rise. It won't take as long.
For more information on the different types of yeast and how to use them, check out my article how to activate yeast.
How should I store leftover yeast?
Yeast packets can be kept at room temperature or in a cool area with minimal temperature fluctuations for 12 to 18 months as long as they stay dry. You can usually expect it to do its job for 2 to 4 months after the "best buy" date on the package.
After that, it likely won't make your dough rise. Fresh yeast will always work best, and unopened packets keep very well. If kept frozen, unopened packages could last for years.
If you don't use a full packet, leftovers should go directly into the fridge or freezer covered tightly with cling wrap or transferred to an airtight container. Open packets last for around 3 or 4 months. When in doubt about its potency, check before mixing with other ingredients (see below).
How do I know if my yeast is still good?
If it's past the "best by" date, it can be difficult to decide whether or not to use your yeast. You don't want to throw it away if it will still work, but you don't want to put in all the effort into making a loaf of bread and then realize it didn't rise in time for dinner.
You can avoid both of these problems by testing your yeast:
Mix a packet-full with ¼ cup of warm water and a teaspoon of sugar.
Let it sit for 10 minutes before checking how high it has foamed up.
If it hits the ½ cup mark, it is still good.
If it's not quite as foamy as you expected, you can still try it out as long as it's not for something important. Sometimes, older yeast just takes longer to rise. So if you're willing, try it out!
If making something with eggs and lots of sugar, you might want to abandon hope and find a fresh jar or packet. That kind of dough takes more potency in order to rise.
Yeast can be fickle, but the results are well worth your troubles. If you've ever had fresh yeast rolls or love waking up to the smell of fresh bread baking, you know how amazing yeast can be!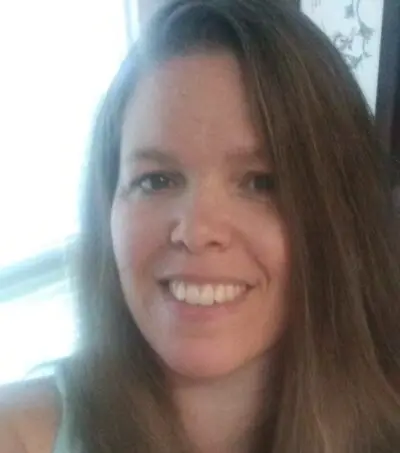 Angela is an at home chef that developed a passion for all things cooking and baking at a young age in her Grandma's kitchen. After many years in the food service industry, she now enjoys sharing all of her family favorite recipes and creating tasty dinner and amazing dessert recipes here at Bake It With Love!