A good chicken broth substitute is chosen based on the ingredients you have available and what you plan on making with it! Here are several substitutes that will work in place of chicken broth if find yourself needing an alternative!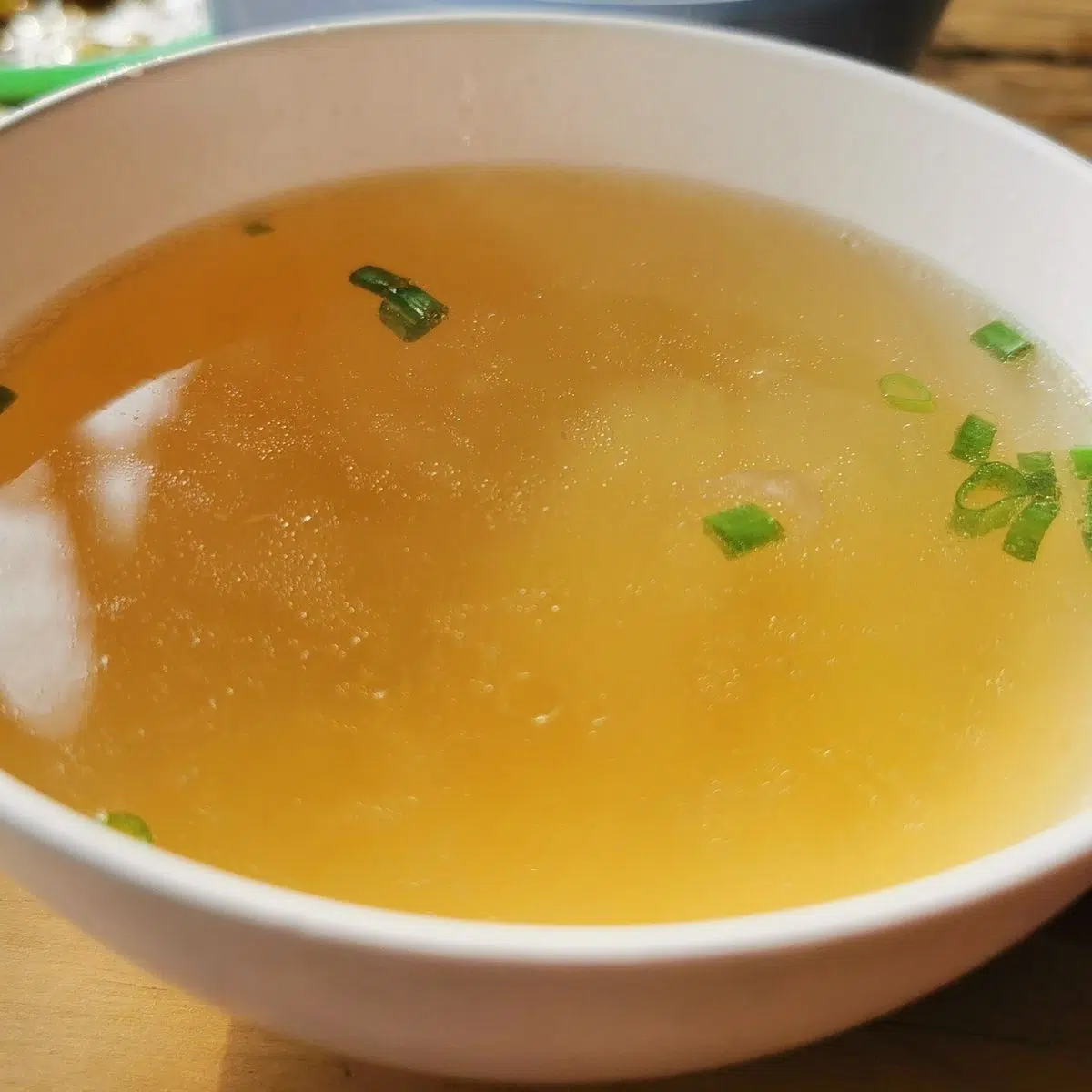 A number of chicken broth substitutes that will work any time you're in a bind!
The base for a variety of soups, stews, and sauces, chicken broth is a staple that many cooks love to keep in their home. Just because we love to keep it in our home, doesn't mean we always have it though!
Running out of chicken broth isn't the only reason to reach for a substitute. You may find yourself cooking dinner for someone who is vegetarian or maybe you have been reaching for more plant-based options yourself.
Jump to:
Not to worry, for how versatile chicken broth is, there are as many equally versatile substitutions.
So, whether you are looking for the closest flavor match, a vegetarian option, or even a free substitute one of these 15 options is sure to provide you with a quick and easy substitute for any dish.
1. Chicken Stock
You may be wondering what the difference is between chicken stock and chicken broth. While chicken broth is made from simmering chicken in water to create a water-based liquid that has the natural flavors of the chicken.
Chicken stock is also made from boiling chicken in water; however, it also includes the addition of vegetables, seasonings, and sometimes chicken bones. This creates a richer flavor and often a slightly thicker consistency.
This is an easy 1:1 swap that can be used in any recipe, but I find it works best for soups or stews due to its richer flavor and consistency.
2. Chicken Bouillon Cubes
Those funny little cubes of yellow that are wrapped in foil that you may have seen in your mom or grandmother's house growing up – these are gold! Chicken Bouillon cubes are basically dehydrated chicken broth.
To use as chicken broth, drop 1 cube into 1 cup of hot water and allow it to dissolve. Give it a quick stir and then use it as a 1:1 replacement for chicken broth in any recipe.
If you don't like taking up a lot of room in the pantry or fridge with cartons of chicken broth, a small jar of bouillon cubes or granules is great to keep on hand.
3. Chicken Bouillon Granules
Chicken bouillon granules are the same dehydrated seasoning that is in the cubes, just in a broken-down form. This makes them easier and quicker for dissolving into broth.
Mix 1 teaspoon of granules with 1 cup of warm water to equal 1 cup of chicken broth. Use as a 1:1 replacement in any recipe.
4. Chicken Broth Paste
Chicken broth paste is similar to cubes and granules, but some find it to be a fresher option. The paste is a condensed version of chicken broth that comes in a small jar and is refrigerated after opening.
Chicken broth paste is often stronger than chicken bouillon. Start with mixing ½ teaspoon of paste with 1 cup of warm water. You may also want to consult the label as each brand may be different.
Once you have mixed the paste with water you may use the broth as a 1:1 substitute.
5. Ramen Noodle packets
If you keep a few packets of chicken ramen noodles on hand for food storage or as a nostalgic dish when you're reminiscing about your early 20s, then you're in luck. The seasoning packet in the ramen noodles can be used to create a makeshift chicken broth.
These little packets punch quite a flavor punch (and a salty one at that) so take it slow. Add the packet to 1 cup of hot water and mix. If it is too strong, add more water slowly until you reach your desired taste.
Once you have your broth you can use it in equal parts for the chicken broth in your recipe.
6. Vegetable Broth
Vegetable broth is made in a similar fashion to chicken broth, except vegetables are boiled with water to create a flavorful base. It tends to be slightly less flavorful than chicken broth, but with a few extra seasonings it is a great substitute. Even if you are not vegetarian!
You can use equal parts vegetable broth in place of chicken broth in any recipe. Once you have added it, taste the dish and if needed add an extra sprinkle of salt or other spices.
7. Beef Broth
Beef broth is the same as chicken broth except it is made by simmering beef in water. Even though it is made the same as chicken broth, the taste is distinctly different.
However, it can be a good replacement in certain dishes.
For stews or soups that are naturally rich in flavor and have a heavy addition of vegetables and other spices, beef broth may be a good substitute for chicken broth.
Beef Bouillon or Granules
In a pinch, you could reconstitute beef bouillon cubes or granules and use them as a replacement for certain sauces or stews. You will want to use 1 ½ cups of water per cube or teaspoon to reduce the beef flavor.
However, depending on the recipe, you may do better to simply use water.
8. White Wine
White wine is a wonderful way to add some depth to the flavor of a dish. As a substitute for chicken broth, it will change the taste slightly and add a bit more acidity to the final dish.
This can be a nice addition to some lighter soups and sauces.
White wine is best used as a substitute when the recipe calls for a ½ cup or less of chicken broth. Anything more than this will overpower the recipe.
Replace chicken broth with an equal amount of white wine in recipes that call for ½ cup or less.
9. Butter and Water
When it comes down to it, chicken broth is just flavored water. Therefore, you can use a different flavored water in place of it.
One of the things chicken broth adds to a dish is a salty and savory base. You can mimic this by adding salted butter to water. It won't provide the chicken flavor, but it will still offer a rich and savory base for many dishes.
Use 1 cup of water + 1 tablespoon of butter in place of 1 cup of chicken broth in any dish.
This is an easy option for those who want a vegetarian option that is still savory; however, it will not work for those who are vegan.
10. Plain Old Water
The simplest and cheapest substitute for chicken broth is water straight out the tap.
Water will obviously not provide the richness of flavor that chicken broth does. It does offer a simple base though that can absorb the flavors of the recipe.
For soups or sauces that you want to have more flavor, you can even add some chopped carrots, celery, and onion to simmer in the water before cooking with it. This creates a quick and simple vegetable broth.
Don't be afraid to add some extra spices as well. Garlic powder/salt, onion powder, parsley, salt, and pepper are all great staples to enhance the flavor.
Use 1 cup of water in place of 1 cup of chicken broth in your recipes.
11. Aquafaba
If you are not familiar with aquafaba, it is the liquid that you drain from a can of chickpeas. If you normally just drain the liquid and wash it down the sink you may want to hold onto it next time.
The starch from the chickpeas is absorbed into the liquid making it a versatile ingredient as both a liquid and binding ingredient. It is especially popular as a substitute for eggs in vegan dishes.
When using aquafaba as a substitute for chicken broth, it will naturally thicken the recipe due to the starch. Therefore, it is best used in dishes that are meant to have a thicker consistency, such as stews or heavy sauces.
To balance the starchiness, combine the aquafaba with equal parts water before using it.
Once you have diluted the aquafaba you can use it as a 1:1 replacement for chicken broth.
12. Coconut Milk
Coconut milk is not the obvious choice for replacing chicken broth. It can be a tasty choice in certain dishes, though.
The rich flavor and consistency of coconut milk is a delicious plant-based option for curry sauces, stews, or even a new take on an old comfort food like tomato soup.
Be mindful that coconut milk does have a distinct flavor. It will significantly change the flavor of the final dish, but if you want to be creative it can be a great option.
It is best to dilute the coconut milk before using it as a substitute. Mix ¾ cup of coconut milk with ¼ cup water.
You can then use it as a 1:1 replacement for chicken broth.
Due to the sweetness of coconut milk, you will probably want to add extra salt and seasonings as well.
13. Dashi
Another unique option for chicken broth is Dashi. Dashi is a broth that is commonly used in Asian cuisine.
It has an earthy flavor that resembles the savory umami flavor profile of many popular Asian dishes.
While you may not find it in your local grocery store, you should be able to find it at an Asian grocery store or even order it online. The flavor of Dashi is quite strong and pairs best with seafood dishes.
To use dashi in place of chicken broth begin by diluting in water first until you get the desired taste.
Rather than adding in a full 1:1 substitute, begin by adding it slowly and tasting as you go.
If you are worried about overpowering your dish you can also begin with a water base and then add small amounts of dashi to taste.
14. DIY Homemade Chicken Broth
If you have time and are not in a rush to find a substitute, then consider making your own homemade chicken broth. This is a great way to use leftover chicken and even vegetables.
If you buy a rotisserie chicken, this is the perfect to get every last tasty piece from it!
Place leftover cooked chicken or the whole chicken carcass (meat and bones) in a large pot of slow cooker with 1 teaspoon of salt and ½ teaspoon of pepper or peppercorns. Cover the chicken in water.
If using the stovetop, bring water to a boil then cover with a lid and let simmer on low for at least 1 hour, preferably 3-4 hours (or more). If using the slow cooker, cover and cook on low for 10-12 hours.
When done cooking, remove the chicken and bones and place the liquid in an airtight container. You can keep this in the refrigerator for up to 5 days or use immediately.
15. DIY Homemade Chicken Stock
Stock should have a richer flavor than chicken broth, this is from the use of bones rather than relying on the chicken meat to flavor your soup base.
Up the flavor of your DIY chicken broth or stock by adding a chopped onion, 2-3 stalks of celery, and 1-2 carrots to the pot. Just chop the veggies, add to the cleaned chicken frame or bones & water, and let it simmer.
*Add more flavor by using additional veggies like parsnips, turnips, or leek. Then try bay leaves and fresh herbs to really make your stock or broth amazing!
Choosing the Right Substitute
Ultimately choosing the right chicken broth substitute comes down to your needs and the ingredients at your disposal. You may decide it's worth taking a trip to the store, but a homemade chicken broth or stock truly has a wonderful flavor and I highly recommend trying it!
All of my substitutes for cooking, baking, and seasonings!
If any of these chicken broth substitutes helped you, let us know how your recipe turned out by leaving us a comment below!­
Do you love a recipe you tried? Please leave a 5-star 🌟rating in the recipe card below and/or a review in the comments section further down the page.
Stay in touch with me through social media @ Pinterest, Facebook, Instagram, or Twitter! Subscribe to the newsletter today (no spam, I promise)! Don't forget to tag me when you try one of my recipes!
📖 Recipe Card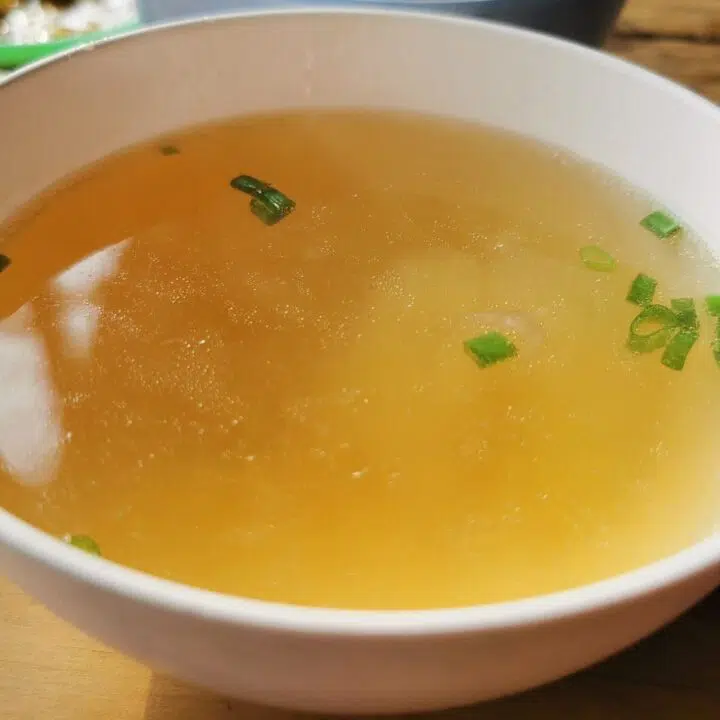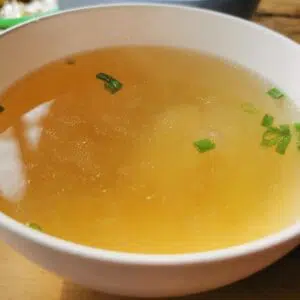 Print Recipe
Leave A Comment
Love This Recipe?
Click On A Star To Rate It!
Chicken Broth Substitute: Homemade Chicken Broth (+More Easy Swaps!)
A good chicken broth substitute is chosen based on the ingredients you have available and what you plan on making with it! Here are several substitutes that will work in place of chicken broth if find yourself needing an alternative!
Cooking
1

hour
30

minutes
Total Time
1

hour
40

minutes
Pin Recipe
Share on Facebook
Ingredients
3

lbs

whole chicken

1

teaspoon

kosher salt

(to taste)

½

teaspoon

ground black pepper

(or peppercorns)
Optional Additions
3-4

ribs

celery

(washed and rough chopped)

2

large

carrots

(washed and rough chopped)

1

large

white or yellow onion

(rough chopped)

1

large

turnip

(washed and quartered)

1-2

medium

parsnips

(washed and rough chopped)

2

large

bay leaves

2-3

sprigs

fresh thyme
Help Us Out!
If you love a recipe, be sure to come back and share your ratings. This helps future users, and allows me to continue sharing free recipes! Angela
Instructions
Prep your ingredients and make sure to remove the neck and giblets from the body cavity of your whole chicken.

Place the chicken and all ingredients into a stock pot and cover with enough water to cover the chicken carcass, roughly 12 cups.

3 lbs whole chicken,

1 teaspoon kosher salt,

½ teaspoon ground black pepper,

3-4 ribs celery,

2 large carrots,

1 large white or yellow onion,

1 large turnip,

1-2 medium parsnips,

2 large bay leaves,

2-3 sprigs fresh thyme

Place the stock pot on high heat and cover, then bring to a boil. Once you have a rolling boil, reduce heat to low and simmer for 1½ hours or longer.

Remove the broth from heat when done and allow to cool, remove chicken, discard the skin and bones, and shred meat for other recipes. Strain out all of the veggies and herbs (if used).

Use in your recipe or store in an airtight storage container and keep refrigerated for up to a week.
Notes
Yields approximately 12 cups of chicken broth (plus some tasty boiled chicken to shred and use in enchiladas, tacos, salads, casseroles, and much more).
Nutrition
Calories:
23
kcal
(1%)
|
Carbohydrates:
2
g
(1%)
|
Protein:
2
g
(4%)
|
Fat:
1
g
(2%)
|
Saturated Fat:
1
g
(6%)
|
Polyunsaturated Fat:
1
g
|
Monounsaturated Fat:
1
g
|
Sodium:
1854
mg
(81%)
|
Potassium:
364
mg
(10%)
|
Fiber:
1
g
(4%)
|
Sugar:
1
g
(1%)
|
Vitamin A:
10
IU
|
Vitamin C:
32
mg
(39%)
|
Calcium:
28
mg
(3%)
|
Iron:
1
mg
(6%)
Chicken Broth Substitute, homemade chicken broth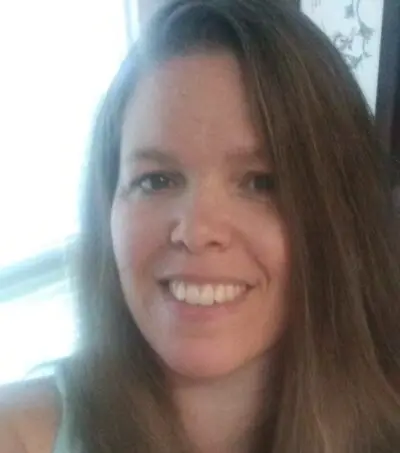 Angela is an at home chef that developed a passion for all things cooking and baking at a young age in her Grandma's kitchen. After many years in the food service industry, she now enjoys sharing all of her family favorite recipes and creating tasty dinner and amazing dessert recipes here at Bake It With Love!