Tips for making easy family meals: with these easy tips and tricks, you can create delicious and nutritious meals that your family will love! From proper planning to utilizing helpful kitchen gadgets, there are so many ways to alleviate the stress of making dinner day after day. Keep reading to discover my favorite shortcuts for having family meals ready in a flash!
How To Make Family Dinners Easier
In today's busy world, it can be challenging to find the time and energy to prepare a delicious and nutritious meal for the whole family. However, with a little planning and creativity, making easy family meals can be a breeze!
Below are some practical tips and tricks for preparing quick, tasty meals with very little effort. From utilizing time-saving kitchen tools to incorporating versatile ingredients- these tips will help you streamline your meal prep and make dinner a stress-free experience!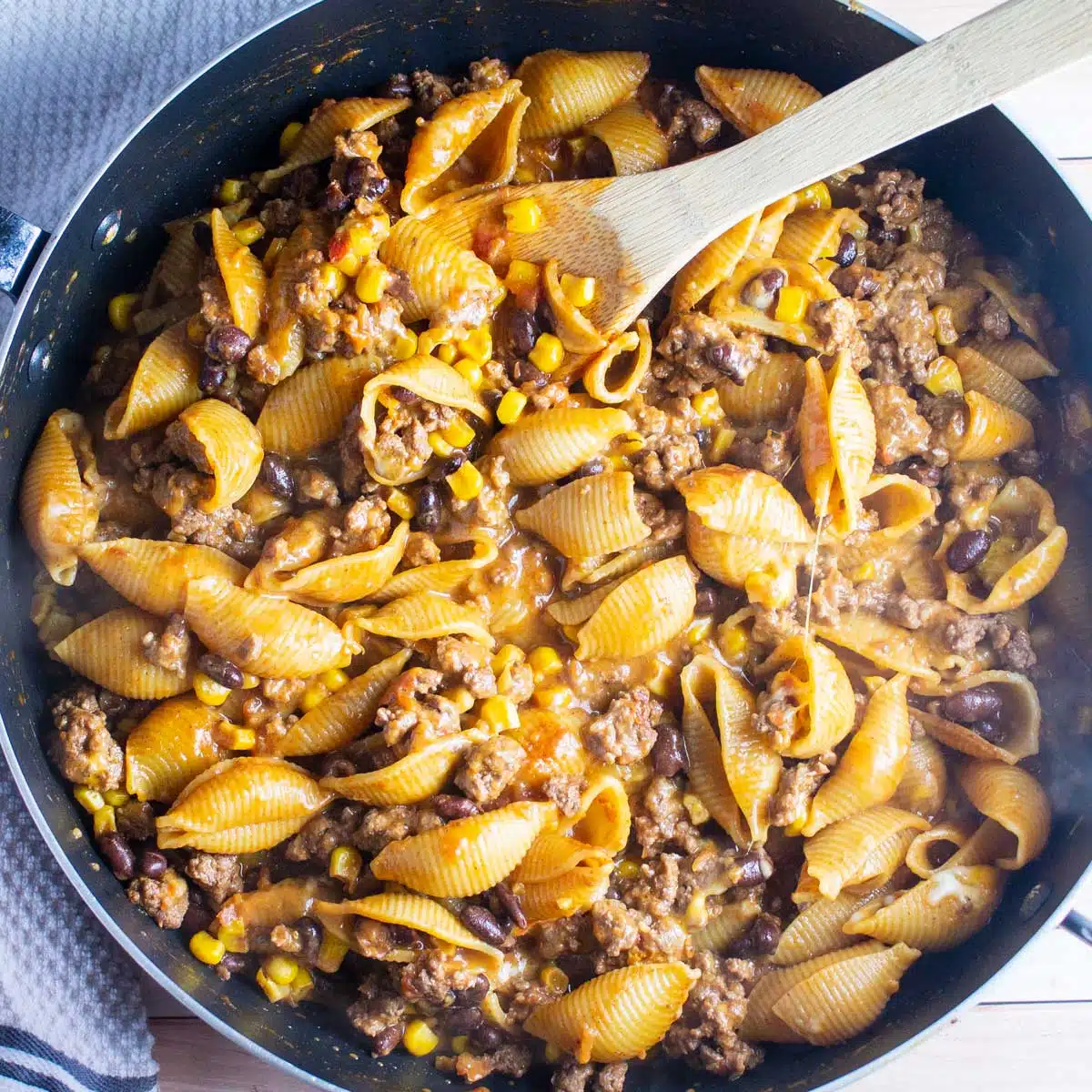 Jump to:
1. Plan Ahead
Going into your week with a meal plan helps when the inevitable 'what's for dinner' question arises. Avoid taking unnecessary trips to the grocery store by making your grocery list for the week ahead of time!
Make sure to keep herbs, spices, and your favorite seasoning blends stocked so there are no last-minute surprises. Always keep plenty of cooking oil, rice, beans, and anything else your family enjoys regularly stocked in your pantry.
2. Meal Prep
Meal prepping is a great way to have your breakfasts, lunches, or dinners ready to grab at a moment's notice. Pick one day of the week to be meal prep day, where you cook everything and portion it out into individual servings for later.
By spending a few hours on the weekend preparing meals, you can avoid the need to cook every day and enjoy more free time! Butter chicken and sweet & sour chicken are a few of my family's favorite meal prep recipes!
3. Use Pre-Chopped Vegetables
Bags of chopped fresh or frozen vegetables can help cut down on prep time tremendously. Many times, you don't even need to thaw the veggies before using them!
Bagged cauliflower rice or pre-spiralized zucchini noodles are another great way to quickly make low-carb meals without having to do much prep.
4. Dump & Go Freezer Bags
Dump-and-go freezer bags are a great option for busy families who want to enjoy healthy, homemade meals without spending a lot of time in the kitchen. These bags are filled with pre-prepared ingredients and frozen, making them easy to use whenever you need a quick and convenient meal!
5. Sheet Pan Dinners, One-Pot Meals, and Casseroles
Choosing recipes where you can cook all the ingredients together at once is a great way to cut down on prep time. It also means you don't have to worry about side dishes!
These can include easy sheet pan dinners, one-pot (or one-pan) meals, and casseroles. If you can cook the carbs, protein, and veggies all together, then you can focus on just one recipe instead of multiple.
Sheet Pan Dinners To Try
Sheet pan dinners are meals that are cooked entirely on a single sheet pan in the oven. They are a great way to meal prep for the week because you can cook multiple servings at once and store the leftovers for later!
One-Pot Meals To Try
One-pot meals are recipes that can be cooked using only one pot or pan. They involve cooking all the ingredients together in the same pot, which makes them easy to prepare and easy to clean up!
Easy Casseroles To Try
Casseroles are a classic weekday dinner option that has been utilized for generations. If you think about it, they are oftentimes a one-dish meal in their own right!
They are typically easy to prepare, don't require any side dishes, and the leftovers are delicious! Many casseroles can be assembled in advance and frozen so you can have quick grab-and-bake dinners for later.
>>>>See all of my recipes HERE<<<<
6. Put Your Slow Cooker To Work
A crockpot is your best friend when you're looking to make an effortless meal. It may not be the quickest option, but you can throw everything in the slow cooker in the morning and go about your day until it's ready at dinnertime.
Crockpots are also very cost-effective, as they allow you to use cheaper cuts of meat and cook them slowly to achieve tender, flavorful results. Simply add the ingredients, set the timer, and let your crockpot do the work!
Crockpot Recipes To Try
7. Bust Out Your Instant Pot
An Instant Pot pressure cooker is another great kitchen appliance that can help you cut down on prep and cook time. In fact, Instant Pots can cook foods up to 70% faster than traditional cooking methods.
Because they utilize consistent heat and pressure, Instant Pots cook food evenly every time. They are particularly useful for making roasts or other meat in a fraction of the time it would take in the oven!
Instant Pot Recipes To Try
8. Plan For Leftovers
'Planned-overs', or planned leftovers, are a great way to tackle dinner and lunches at the same time. Anticipate having extra food, and portion it out for your family to grab for lunch the next day!
Depending on how many mouths you're feeding (and how likely they are to go for seconds), you could double your recipe to make sure there's plenty to save.
You can also use leftovers to make entirely new meals! Cold leftover rice is perfect for repurposing into fried rice, and leftover meat can be added to soups, stews, casseroles, and more!
Leftovers To Try
9. Clean As You Go
It may not feel like it in the moment, but cleaning as you go is one of the best ways to make dinner a stress-free experience. If you have some time while the sauce simmers on the stove or the casserole bakes in the oven, wash whatever dishes have accumulated.
When dinner is over, put the dishes in the dishwasher, and your kitchen is just as clean as when you started. That means you can enjoy the evening with your family instead of scrubbing pots and pans!
A clean kitchen will also set you up for a smooth and easy dinner the next day, too. No more scrambling to find a clean bowl or the right utensils!
Utilizing these tips for making easy family meals will help you alleviate the stress of planning busy weeknight dinners! Let me know your go-to easy family recipes in the comment section below!
🔪 Useful Cooking Guides
Do you love a recipe you tried? Please leave a 5-star 🌟rating in the recipe card below and/or a review in the comments section further down the page.
Stay in touch with me through social media @ Pinterest, Facebook, Instagram, or Twitter! Subscribe to the newsletter today (no spam, I promise)! Don't forget to tag me when you try one of my recipes!
📋 Recipe
Print Recipe
Leave A Comment
Love This Recipe?
Click On A Star To Rate It!
Tips For Making Easy Family Meals: Taco Pasta (+More Helpful Ideas!)
Tips for making easy family meals: with these easy tips and tricks, you can create delicious and nutritious meals that your family will love! From proper planning to utilizing helpful kitchen gadgets, there are so many ways to alleviate the stress of making dinner day after day. Keep reading to discover my favorite shortcuts for having family meals ready in a flash!
Pin Recipe
Share on Facebook
Ingredients
1

lb

ground beef

2

tablespoon

taco seasoning

2

cups

beef broth

1

cup

milk

(whole milk)

1

cup

salsa

(store-bought or homemade)

1

cup

corn

(canned, fresh, or frozen, optional)

1

cup

black beans

(optional)

½

lb

large pasta shells

1

cup

cheddar cheese

(shredded)
Instructions
In a large skillet over medium heat, cook the ground beef until browned and then drain off any excess fat.

Into the same skillet with the ground beef, add the taco seasoning, beef broth, whole milk, salsa, and the optional corn and black beans, if using. Stir well and then bring to a low boil.

2 tablespoon taco seasoning,

2 cups beef broth,

1 cup milk,

1 cup salsa,

1 cup corn,

1 cup black beans

Add the uncooked pasta into the skillet and submerge it in the liquid. Place the lid on top and cook according to the packaged instructions. *Halfway through cooking, stir well to prevent anything from sticking to the bottom of the pan.

Once the pasta has reached your desired level of doneness, reduce the heat to low and stir in the shredded cheese until melted.
Equipment You May Need
Notes
You can use homemade taco seasoning or store-bought taco seasoning. If using storebought, 2 tablespoons are equivalent to one packet. 
Adding beans and/or corn is a simple and yummy addition! However, if your family isn't a fan, you can leave them out!
Feel free to adjust just how cheesy this dish is! I use 1 cup in the recipe, but you can easily add more to the pot or add more when serving individual bowls!
To store: Keep any leftover taco pasta in a sealed container in the refrigerator for up to 4-5 days.
To reheat: Reheat small portions in the microwave or larger portions in a skillet on the stovetop over medium heat. 
Nutrition
Calories:
391
kcal
(20%)
|
Carbohydrates:
35
g
(12%)
|
Protein:
23
g
(46%)
|
Fat:
18
g
(28%)
|
Saturated Fat:
8
g
(50%)
|
Polyunsaturated Fat:
1
g
|
Monounsaturated Fat:
6
g
|
Trans Fat:
1
g
|
Cholesterol:
58
mg
(19%)
|
Sodium:
430
mg
(19%)
|
Potassium:
475
mg
(14%)
|
Fiber:
4
g
(17%)
|
Sugar:
5
g
(6%)
|
Vitamin A:
457
IU
(9%)
|
Vitamin C:
2
mg
(2%)
|
Calcium:
169
mg
(17%)
|
Iron:
2
mg
(11%)
best taco pasta, how to make taco pasta, one pan, one pan dinner, one skillet dinner, taco pasta, taco pasta ingredients, taco pasta recipe, tips for making easy family meals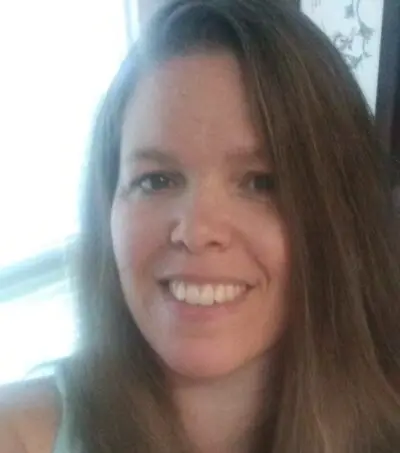 Angela is an at home chef that developed a passion for all things cooking and baking at a young age in her Grandma's kitchen. After many years in the food service industry, she now enjoys sharing all of her family favorite recipes and creating tasty dinner and amazing dessert recipes here at Bake It With Love!