A fantastic collection of my favorite Leftover Turkey Recipes for using up your Thanksgiving turkey, including soup, salad, pasta dinners, addictive tacos, and more! Pick up those after-the-holiday turkeys that are on sale and roast turkey all year long with this ever-growing list of leftover turkey recipe ideas!

Start with a great oven-roasted turkey for your holiday meal and then be sure to pluck the carcass clean and save every bit of that delicious roasted turkey for some great after-holiday meals!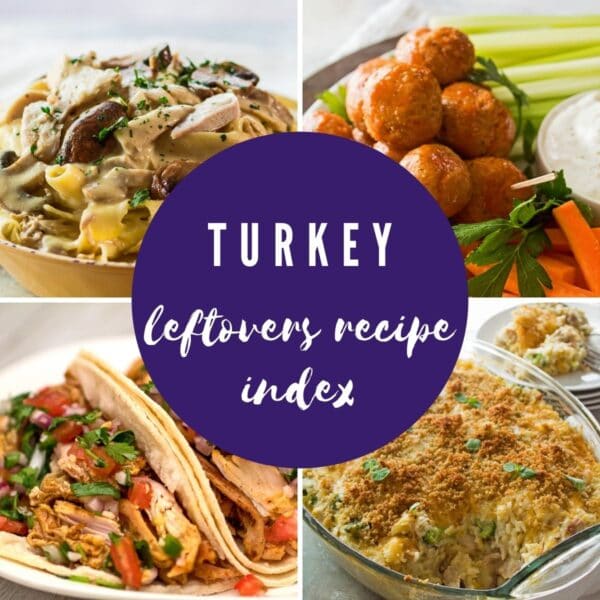 What To Do With Leftover Turkey
There's a family title that I am certainly proud of, and that is the Queen of Leftovers. I love making great and tasty food, using all sorts of ingredients but I also tend to cook like I'm still feeding teenage boys too!
A tendency to make more than any family of three can eat in a single sitting has led to many, many chances to try out new and fun spins on classic recipes with leftover ingredients. As well as getting really creative with what's left in the refrigerator! Your turkey leftovers have never been this delicious!!
All of my recipes shared here are equally tasty when using leftover chicken, rotisserie chicken meat, or cooking up some turkey or chicken meat really quickly to start up your meals!
A delicious and creamy sauce paired with chunks of your leftover turkey and earthy mushrooms makes this pasta dinner a top pick for an easy family meal! I love that it comes together really easily with a wonderful combination of flavors in just 20 minutes!
I could gush about these addictive turkey carnitas! I'll try to reign it in though and just say that despite any misgivings you may have about using cinnamon to cook up your leftover turkey meat, you really HAVE to try these tacos!!
Did you ever think you'd finely mince or grind up your cooked turkey? I did! And then I combined the very mellow turkey flavor with a robust, spicy buffalo sauce for the most amazing finger food or party appetizer!
This turkey version of the American classic is a nice, light meal after holiday gatherings! It's also a fabulous reason to freeze plenty of your leftover turkey meat!
Tender pieces of leftover turkey meat are cooked until super-tender and wonderfully tasty in this delightfully spiced curry dinner! Plus, it's a great way to add in all of the vegetables that may need to be eaten after the holidays too!
My family's chicken a la king recipe gets repurposed in this easy leftover dinner meal! The turkey ala king dinner was so enthusiastically reviewed that it's a popular request year-round!!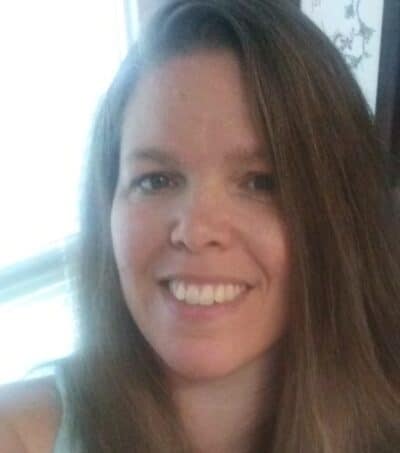 Angela is an at home chef that developed a passion for all things cooking and baking at a young age in her Grandma's kitchen. After many years in the food service industry, she now enjoys sharing all of her family favorite recipes and creating tasty dinner and amazing dessert recipes here at Bake It With Love!