Knowing how to freeze mashed potatoes can be super helpful for storing leftovers, making meals in advance, or meal prepping! No matter the reason, freezing your potatoes for later can be incredibly convenient. This helpful guide will walk you through how to properly store mashed potatoes in the freezer.
Freezing Mashed Potatoes
Mashed potatoes are an incredibly popular side dish because they are super easy to make and pair well with just about anything! Whether it be the holidays or a last-minute weeknight dinner, mashed potatoes will be on the table!
There are a ton of different reasons why you might be wanting to freeze your mashed potatoes. I'm here to let you know that it is super simple to freeze them for later!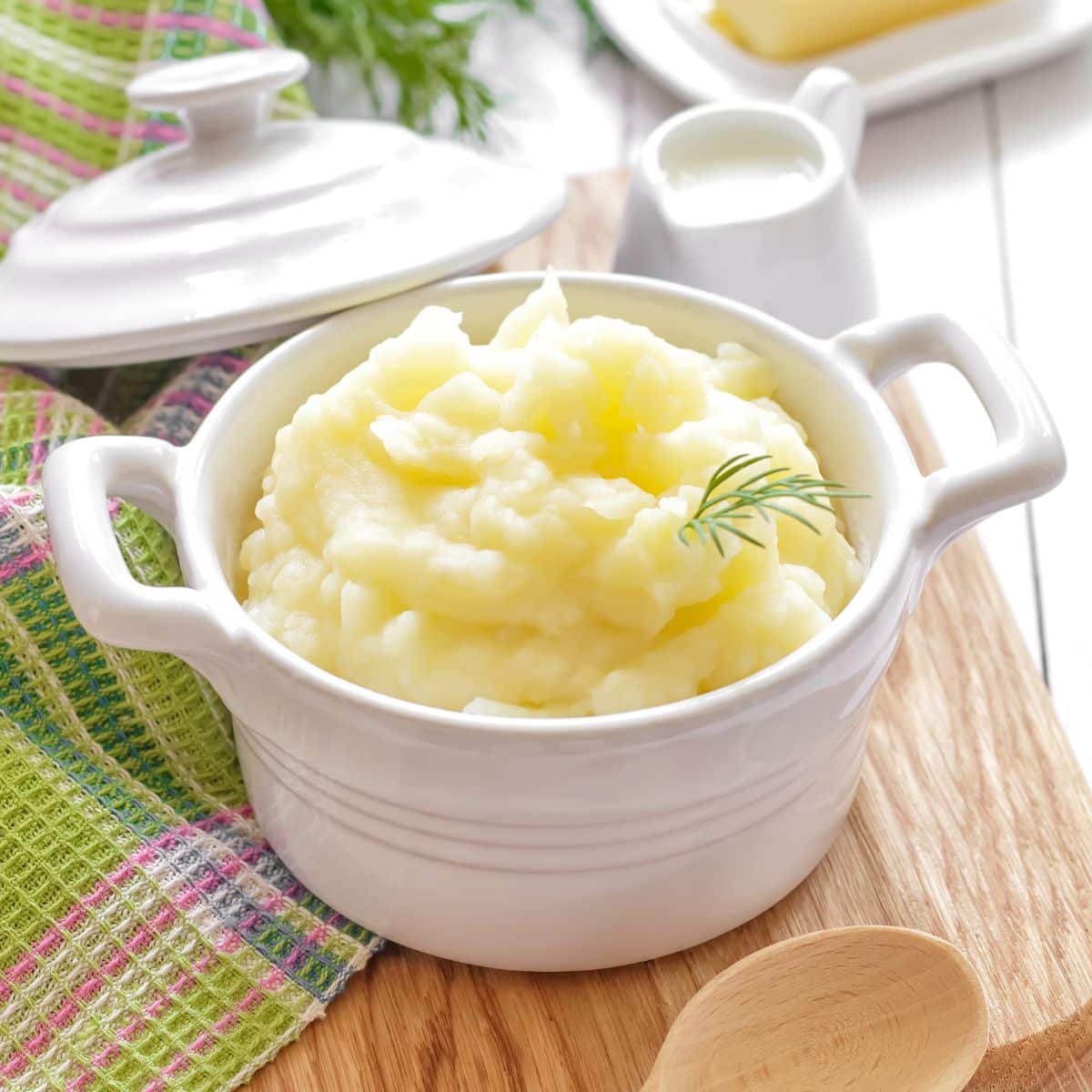 Jump to:
How To Freeze Mashed Potatoes
To get started, whip up your favorite side of mashed potatoes! If you need some recipe inspiration, check out my Instant Pot mashed potatoes, red skin mashed potatoes, or Parmesan roasted mashed potatoes!
After you have your mashed potatoes cooked, make sure to let them cool off completely!
Freezing A Large Batch
If you're making an entire side dish in advance for the holidays are another get-together, freezing the whole batch of potatoes is a great option.
After your potatoes are at room temperature, place them into an airtight storage container or a freezer-safe bag. Make sure to remove as much excess air as possible.
Then, pop your mashed potatoes into the freezer!
Freezing Single Portions
If you are meal prepping or want to stash away some leftovers, you might want to freeze individual servings!
Line a baking sheet with foil, parchment paper, or wax paper. Once your potatoes are cool, use a spoon or ice cream scoop to plop some single-serving mounds onto the baking sheet.
Keeping the sheet as flat as you can, place it into the freezer for a few hours. Then, you can transfer the mashed potato portions to an airtight container for longer storage.
How Long Do Mashed Potatoes Last In The Freezer
Frozen mashed potatoes will have the best texture and quality if enjoyed within two months of freezing. Any longer and you risk your potatoes getting freezer burn.
Thawing & Reheating Mashed Potatoes
There are a variety of different methods that you can use for reheating your frozen potatoes. In fact, for some of them, you don't even have to thaw your potatoes first!
To reheat using a slow cooker or the stovetop you can use the mashed potatoes while frozen.
If using the oven or microwave, allow your frozen mashed potatoes to thaw out overnight in the fridge.
For an in-depth guide on how to reheat your mashed potatoes, check out my walkthrough!
Freezing your mashed potatoes will make your life a whole lot simpler! Leave a comment down below and let me know if you like to freeze yours!
💡 More Cooking Guides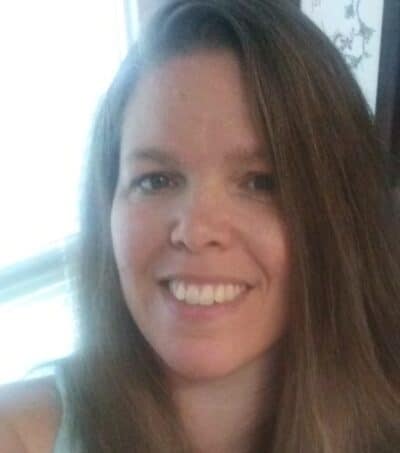 Angela is an at home chef that developed a passion for all things cooking and baking at a young age in her Grandma's kitchen. After many years in the food service industry, she now enjoys sharing all of her family favorite recipes and creating tasty dinner and amazing dessert recipes here at Bake It With Love!