Knowing how to reheat mashed potatoes will help your tasty side dish stay fluffy and delicious even after being frozen or kept in the fridge! Whether you enjoy meal prepping or simply have some leftovers, you don't want your potatoes to go to waste. Follow this simple guide for the best methods for reheating your mashed potatoes perfectly every time!
Storing Mashed Potatoes
You just spent some time in the kitchen making the most delicious batch of mashed potatoes! Now, you have some leftovers but are worried they won't taste as great later.
Don't worry, I will walk you through the best ways to reheat your potatoes so they are just as delicious as when you first made them! Whether they are in the fridge or the freezer, I have some options for you!
Jump to:
Thawing Frozen Mashed Potatoes
To get started, reheating frozen mashed potatoes can be a little different than heating potatoes straight from the fridge.
First of all, some of the reheating methods below don't even need you to thaw out your potatoes! You can heat them straight from frozen!
However, if you do need to thaw them out first, simply move them from the freezer to the fridge a few hours ahead of time (or overnight).
If you want to learn how to store mashed potatoes in the freezer, check out my guide!
Reheating Mashed Potatoes
These methods may all be slightly different, but they do have a few things in common!
First, the amount of time for reheating varies based on the amount of mashed potatoes you are reheating and if they were frozen.
Second, you might want to add in a splash of heavy cream or butter once your mashed potatoes are warmed to add some moisture back into them!
Stovetop
This method can be used even if your mashed potatoes are still frozen. Simply add your potatoes to a pot or Dutch oven and reheat them over low heat. Once thawed (or immediately, if they weren't frozen) place a well-fitting lid on the pot and stir occasionally until heated through.
Slowcooker
This is a great option for frozen mashed potatoes! Simply pop your potatoes into the slow cooker (whether they are from the fridge or still frozen) and cook them on low heat.
Oven
For reheating in the oven, you'll want to allow your frozen potatoes to thaw in the fridge first.
Place your potatoes into a casserole or baking dish and cover them with foil. Bake in the oven at 350°F (175°C) until heated thoroughly.
Microwave
The microwave is a more ideal method if you are reheating single-serve portions rather than a large batch of mashed potatoes. Plus, you'll need to let them thaw if they were frozen.
Place your mashed potatoes into a microwave-safe container and heat them for 2 minutes. Stir them and then continue to heat in 1-minute intervals until they are heated thoroughly.
Now that you know how to reheat your mashed potatoes, you are ready to enjoy some tasty leftovers! Leave a comment down below and let me know your favorite way to reheat mashed potatoes!
💡 Handy Cooking Guides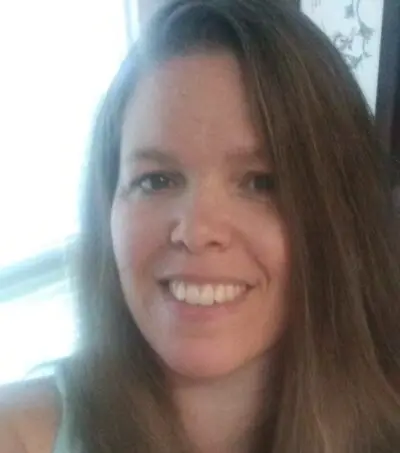 Angela is an at home chef that developed a passion for all things cooking and baking at a young age in her Grandma's kitchen. After many years in the food service industry, she now enjoys sharing all of her family favorite recipes and creating tasty dinner and amazing dessert recipes here at Bake It With Love!