The best potatoes for mashed potatoes are the ones that will give you a fluffy, creamy bowl of this perfect, buttery side dish! I'm going to let you know exactly which variety to use (and which to avoid) as well as some top tips to ensure that your mashed potatoes are the best! You'll never want to make them any other way!
What Are The Best Potatoes For Mashed Potatoes?
Believe it or not, it actually matters which potato you choose at the grocery store for your homemade mashed potatoes! Potatoes typically fall into 3 main categories: starchy, waxy, and those that kind of fall in-between.
It is very important to choose a variety of potato that is higher in starch to achieve fluffy and smooth mashed potatoes! They fall apart when cooked, making them easier to mash up giving you a light and extra fluffy outcome!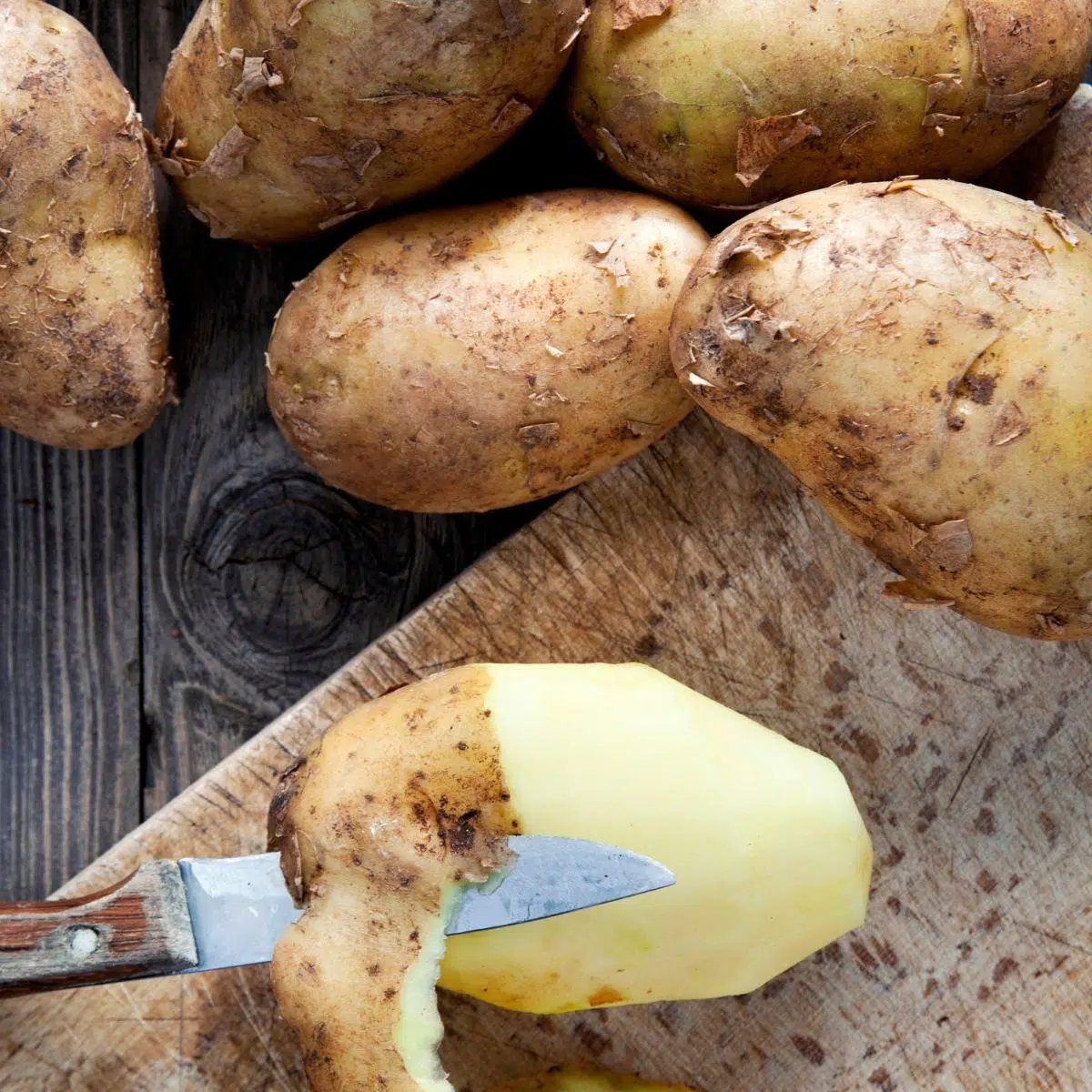 Jump to:
If you choose a waxy variety (such as white and red variations) you could end up with a kind of pasty texture because these varieties are much firmer and require more effort to mash. No one wants gummy or gluey potatoes! Waxy potatoes are very flavorful and much better for dishes such as potato salad because they tend to keep their shape during the cooking process.
If you ask any chef, home-cook, or anyone that loves to whip up a delicious, buttery bowl of mashed potatoes what the best potato for is- you'll likely hear one of two options: Yukon gold or Russets. It's a hot debate among potato connoisseurs, so I'm here to break down the differences.
Yukon Gold
Yukon golds are one of the most popular and recommended potato varieties to mash!
These will create a nice and creamy mashed potato since they have a medium starch content. They won't become gummy or pasty because they tend to absorb less water, creating a better texture once mashed.
These potatoes are also known for being rich in flavor! They have a naturally buttery taste, giving you a richer tasting potato before you even add anything else! When you do add in some butter or cream, you'll end up with potatoes that are overflowing with flavor!
Russet
Russets are another extremely popular choice for mashed potatoes. They are a great versatile potato that can be used for a wide variety of dishes and cooking methods, whether it be baked, fried, or mashed.
*I grew up in the Pacific Northwest, so a great Idaho russet potato is still my #1 personal favorite. 🙂
They are very high in starch content and low in moisture. This combination will yield a pillow-soft, light mashed potato! These will create a much fluffier mash whereas the Yukons are creamier. Additionally, these potatoes also have a milder flavor than the Yukon golds.
Tips For Making The Best Mashed Potatoes
Now you know that the potato you choose is very important, but it doesn't end there! Here are a few more tips to make sure that you make the best bowl of creamy mashed potatoes!
1. Use A Blend Of Potatoes.
Yes, I did just tell you all about the debate between Yukon gold and Russets and which one answers the question of 'What are the best potatoes for mashed potatoes?' And I'm going to tell you that the answer is both of them!
When making this homemade side, use a 50/50 combination of both Yukon gold and Russet potatoes to get the best of both worlds!
2. Choose The Correct Mashing Tool.
There are a variety of options when it comes to how to mash up some potatoes, and yes, it makes a difference! A potato masher can give you a chunkier, smashed potato result.
A potato ricer will give you a smoother and creamier result. However, do not use a food processor or blender as they will make your mashed potatoes gummy.
3. Use Good Quality Ingredients.
Since this is a dish with a minimal number of ingredients, it's important that those ingredients are high quality. You'll want to choose half-and-half or cream instead of milk to make them extra creamy and rich. Also, choose unsalted butter (not a butter substitute) so you can control the saltiness. Butter is the main flavor in potatoes, so choose one that is of great quality!
4. Don't Cut The Potatoes Too Small.
When boiling your potatoes, you're going to want to keep them in bigger chunks. This gives less opportunity for water to be absorbed into the potato, causing them to lose flavor and become mushy and waterlogged.
5. Bring Milk And Fat To Room Temperature.
Before mixing in your cream and butter, it is better to bring them to room temperature, and best to scald the milk. You don't want to mix cold milk into your hot potatoes because the potatoes can't absorb the milk or butter as well.
This can make the dish less flavorful or cause them to have a sticky texture.
Now you know the best potatoes for mashed potatoes as well as a few tips and tricks to make this side dish the absolute best it can be! If you want to know what to serve with this yummy dish, check out my suggestions. Go ahead and leave a comment down below and let me know your favorite tips and tricks!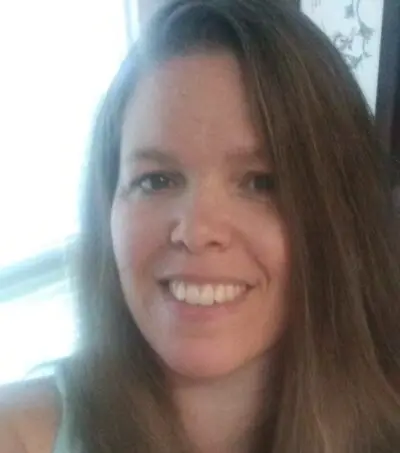 Angela is an at home chef that developed a passion for all things cooking and baking at a young age in her Grandma's kitchen. After many years in the food service industry, she now enjoys sharing all of her family favorite recipes and creating tasty dinner and amazing dessert recipes here at Bake It With Love!