These are the best cheeses for melting whether you want a gooey sandwich, perfect pizza, romantic fondue, or a creamy casserole! All of these cheeses are known for their splendidly gooey qualities when melted. So take a look and decide which cheeses you really need to pick up on your next grocery run!
Best Melting Cheeses
I am an absolute cheese fanatic and, while I do love all cheeses, they were not all intended for the same purpose. Some cheeses are great for nibbling off of a charcuterie board while others are meant to be melted into a gooey, stretchy, flavorful delicacy.
There are a few factors that affect how well cheese melts, such as age, moisture, and acidity. Different cheeses have different melting points and are good for different kinds of meals.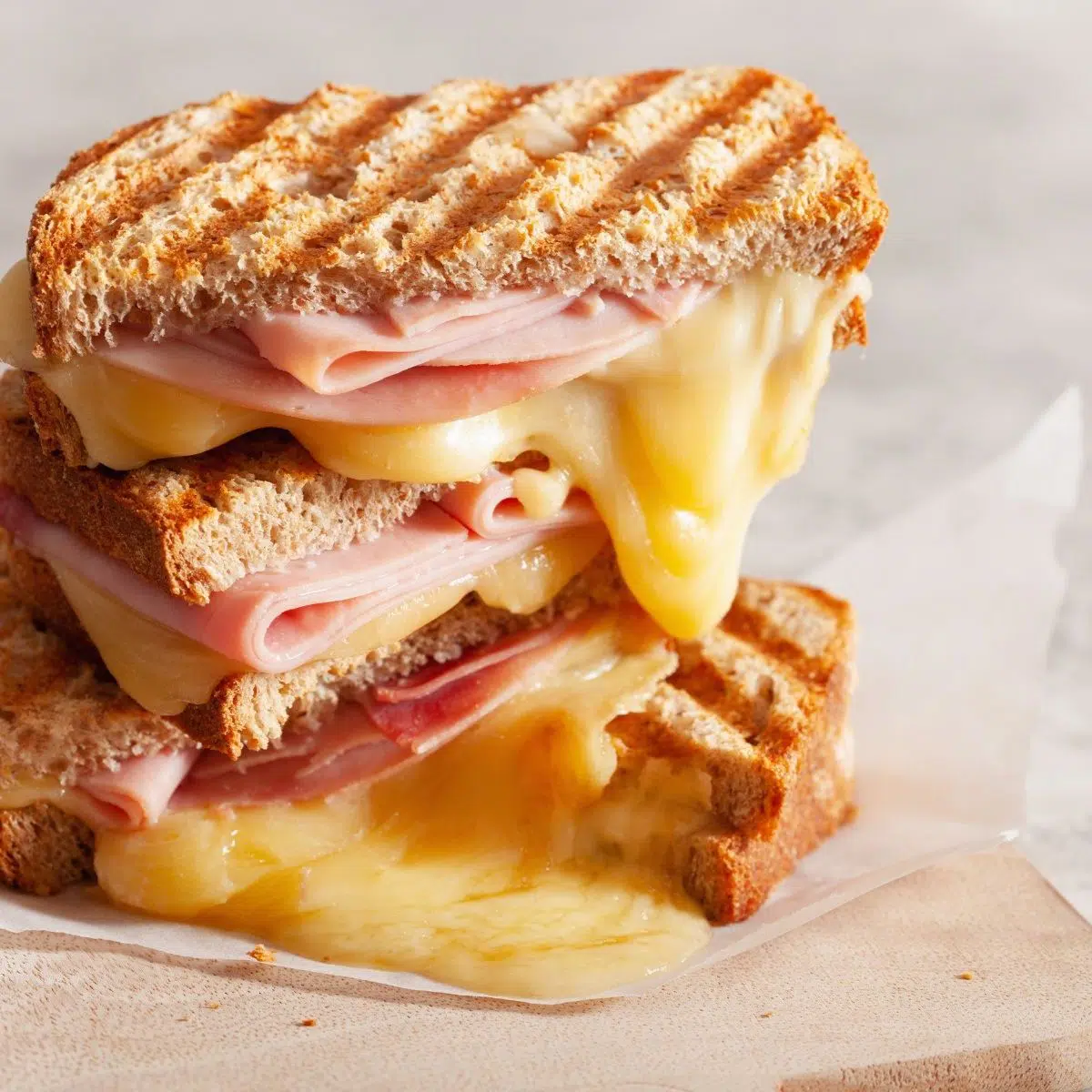 Jump to:
Generally speaking, cheese varieties that have a higher moisture content are better for melting. In fact, you'll quickly notice a common theme in all of these cheeses: creaminess.
1. Fontina
Fontina cheese is one of the most recommended varieties in terms of how well it melts. It has a buttery and mellow flavor that is great for practically anything you could want some melted cheese for!
This cheese has a similar texture to Gruyere and Emmental once melted but has a much milder flavor. It works fantastically in fondue and is actually the preferred cheese in traditional fonduta recipes.
2. Gouda
Gouda cheese has a robust and smoky flavor. This cheese performs better when it is melted at a lower heat. Choose a variety that has a red wax coating on the rind- this means that it is a younger variety, which melts amazingly!
The high moisture content makes it a nice, budget-friendly option for some fondue!
3. Taleggio
Taleggio has a mellow flavor that features sweet fruit with hints of nuttiness. This cheese is great for blending with other cheese varieties to add depth and complexity to the overall flavor of your dish.
While Taleggio is known for being on the stinky side, the flavor is much milder than the smell. Taleggio is fantastic for grilled cheese sandwiches, pasta, pizzas, casseroles, and paninis but the flavor does get toned down significantly when melted.
4. Provolone
Provolone is the perfect melty cheese for just about any sandwich you can come up with! It is known for being the cheese of choice for a Philly cheese steak.
Provolone has a creamy, well-rounded flavor and goes great on meatball subs, sausage, and roast pork! It has a slightly sharp flavor that makes it so popular. Pack it onto your grilled cheese for a beautifully stretchy moment!
5. Mozzarella
There is a reason why Mozzarella is pizza's favorite cheese! It melts into a smooth and stringy consistency for that perfect pizza slice cheese stretch!
Mozzarella has a very tame and mild flavor so it easily adds a great creamy element to such a wide variety of dishes! Use it on your favorite pasta dishes and put it under the broiler to make it nice and bubbly!
6. Gruyere
Gruyere is an extremely popular option for melted, creamy goodness with a buttery smooth texture. Not only does it melt well, but it also keeps an amazing flavor after being melted!
It is slightly sweet with a hint of saltiness and a nutty flavor while still being extremely creamy! Gruyere is the perfect cheese for some macaroni and cheese or other cheesy casseroles! It is also frequently used for a classic bowl of French onion soup as well as fondue!
7. Colby
This extremely versatile cheese is great for a multitude of different things. Colby is a firm cheese with a mild flavor and a creamy consistency.
It is commonly used for making cheese sauces (like for nachos or broccoli), on burgers, and in macaroni and cheese. Since it has a mild flavor, it is often combined with more flavorful cheese varieties (such as Cheddar).
8. Havarti
Havarti is a mild cheese that is quick-melting and features hints of butter and sweetness. While the flavor is mild, it is extremely rich in consistency!
This cheese is great for snacking with fruit as well as using for fondue, melting onto some savory panini sandwiches, or adding into some creamy casseroles!
9. Monterey Jack
This is a firm cheese that has a fresh taste and creamy consistency. The flavor is mild which gives it great versatility! It can compliment the flavors in practically any dish!
Monterey Jack is extremely popular for use in Mexican dishes, such as enchiladas or quesadillas!
10. Muenster
This rich and flavorful cheese has a fantastic texture that makes it great for melting! The flavor is reminiscent of a sharp jack cheese combined with American white cheese. It has a similar melted consistency to that of American cheese as well, giving it perfect elasticity.
Muenster is great for using on a tuna melt or mixing into a cheese sauce! It also makes a great addition to the perfect grilled cheese sandwich because of its texture.
11. Cheddar
Cheddar cheese is a well-loved classic! You can use it to add to your tacos, top off some chili, or make a perfect grilled cheese sandwich!
The younger the cheddar, the better it melts. So opt for a cheddar that hasn't been aged as long if you want the extra melty experience! As much as I love extra sharp cheddar, it doesn't melt as well as mild cheddar.
12. American
American cheese melts extraordinarily well because that is exactly how it was manufactured to be. It contains additives that have the sole purpose of making this cheese extra melty.
This processed cheese is known for being melted onto burgers, breakfast sandwiches, and grilled cheeses. One bite of American grilled cheese and you'll be taken right back to your childhood!
As far as flavor goes, this cheese is very one-noted and falls somewhat flat in comparison to other cheeses on this list. The amazing melting capabilities are a trade-off for little flavor.
13. Raclette
You may not have heard of raclette before now, but you've probably seen it before! If you've ever seen a video of a nicely warmed cheese wheel that is scraped with a knife so that the cheese all just tumbles down onto a savory pile of meat, potatoes, or veggies, that was probably raclette.
You can actually buy kitchen appliances that are specifically made for melting raclette over various foods! It melts beautifully and has a nice bold flavor, without being too funky.
14. Comte
If you're a fan of Gruyere, you need to try out some Comte cheese! Comte is the French version of Gruyere, so no wonder it melts so well! The flavor is reminiscent of cashews and honey and is absolutely delicious.
Comte brings the creamy meltiness that Gruyere offers, but also has some extra flavor! It is excellent for use in fondue alongside Emmental!
15. Brie
Brie is naturally soft and has a custard-like texture, so it's extremely easy for it to turn into a deliciously gooey treat! Just pop your brie into the oven for a few minutes and use it to dip bread or crackers in!
You don't even need to slice it up, just bake the whole round!
16. Emmental
If you're wanting to make some perfect fondue, Emmental is the cheese you need! This mild and fruity cheese is firm and smooth with an inedible rind. When melted, it turns into a delicious molten liquid!
While it is commonly used for fondue, you could also use Emmental for just about any dish that requires melted cheese!
I hope this list gave you a better idea as to which cheese you want for a perfectly melted delicacy! If you want to know more about melting cheese, check out my posts about the best cheeses for fondue, burgers, and macaroni and cheese!
📋 Recipe
Print Recipe
Leave A Comment
Love This Recipe?
Click On A Star To Rate It!
The Best Cheese For Melting: Leftover Prime Rib Quesadillas (+ More Great Cheeses To Melt!)
These are the best cheeses for melting whether you want a gooey sandwich, perfect pizza, romantic fondue, or a creamy casserole! All of these cheeses are known for their splendidly gooey qualities when melted. So take a look and decide which cheeses you really need to pick up on your next grocery run!
Pin Recipe
Share on Facebook
Ingredients
1

tablespoon

olive oil

(extra virgin)

8

flour tortillas

(8 inch tortillas)

8

oz

prime rib roast

(sliced or chunked into easy to eat pieces)

½

cup

Monterey Jack cheese

(shredded)

½

cup

Sharp Cheddar Cheese

(shredded)
Instructions
Heat your large skillet or non-stick frying pan to medium heat with the olive oil. Spread the olive oil using a pastry brush or spatula to lightly coat the frying pan. *Add more oil as needed to keep your skillet lightly coated while cooking the additional quesadillas.

Combine your cheeses in a bowl or on the cutting board where you grated them. Warm the first tortilla in the heated frying pan then add a light layer of the combined cheeses, a handful portion of the cut prime rib, then top with the additional cheeses and the top tortilla.

8 flour tortillas,

½ cup Monterey Jack cheese,

½ cup Sharp Cheddar Cheese,

8 oz prime rib roast

Cook the quesadilla for about 2 minutes, or until the cheese is melted and the bottom is lightly golden browned.

Flip your quesadilla and cook the second side for an additional 2 minutes, or until the second tortilla is also lightly golden brown in color. Remove from heat and repeat with additional quesadillas.
Equipment You May Need
Nutrition
Calories:
490
kcal
(25%)
|
Carbohydrates:
31
g
(10%)
|
Protein:
19
g
(38%)
|
Fat:
32
g
(49%)
|
Saturated Fat:
13
g
(81%)
|
Cholesterol:
62
mg
(21%)
|
Sodium:
600
mg
(26%)
|
Potassium:
242
mg
(7%)
|
Fiber:
1
g
(4%)
|
Sugar:
3
g
(3%)
|
Vitamin A:
250
IU
(5%)
|
Calcium:
275
mg
(28%)
|
Iron:
3
mg
(17%)
Best Cheese For Melting, Leftover Prime Rib Quesadillas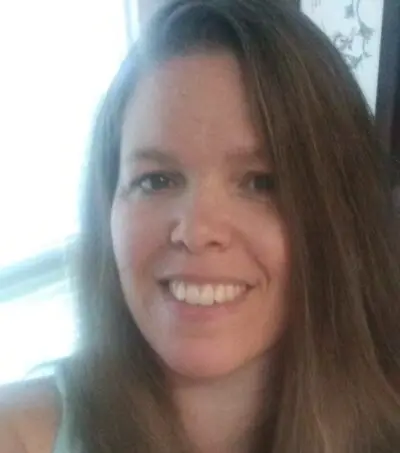 Angela is an at home chef that developed a passion for all things cooking and baking at a young age in her Grandma's kitchen. After many years in the food service industry, she now enjoys sharing all of her family favorite recipes and creating tasty dinner and amazing dessert recipes here at Bake It With Love!