If you're looking for the best cheese for burgers, look no further because we have compiled a list of the most burger-worthy cheeses! Are you wanting a cheese that melts easily? Are you looking for a cheese to compliment the unique flavors of a gourmet burger? Find the right cheese here so you can make the perfect cheeseburger!
The Best Cheese For Cheeseburgers
Nothing beats a big, juicy burger except for a big, juicy cheeseburger! But how do you know what type of cheese to use?
There are so many different types, textures, and flavors of cheese. So, if burgers are on the menu, check out this list of the best cheeses to take your burger over the top!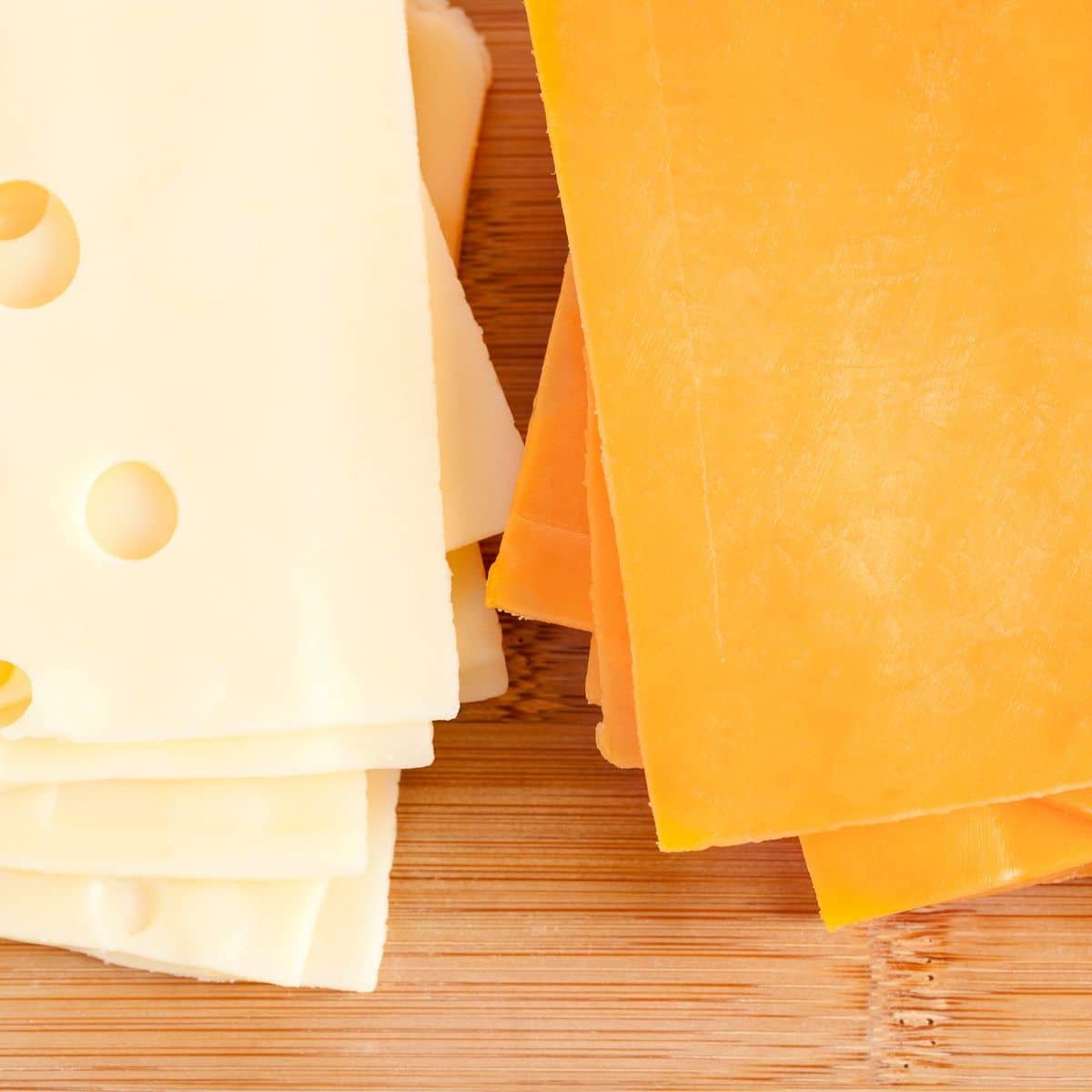 Jump to:
Classic Cheese Choices
These cheeses are topping burgers on menus everywhere, but that's because it works! You have probably tried many, if not all, of these cheese options but you can never have too much of a good thing.
1. American Cheese
American cheese earned the top spot because it is a timeless classic! It melts easily and has a mild, creamy flavor that pairs well with savory beef.
If you are whipping up some smash burgers or craving a fast-food style cheeseburger, American cheese is the way to go. It may not be gourmet, but it sure is delicious!
2. Cheddar Cheese
Cheddar cheese has a nice tang and bold flavor that really shines on top of a juicy burger. The flavor ranges from mild to extra sharp, and though sharp cheddar is delicious, a mild or medium sharp variety will melt best on burgers.
3. Swiss Cheese
Mushroom swiss anyone? Swiss cheese is mild, sweet, and slightly nutty which pairs wonderfully with both the earthy flavor of mushrooms and savory flavors of a burger.
Swiss is also another fabulous melting cheese. The mild flavor pairs with a variety of veggies and condiments, so it is almost always a great choice!
4. Blue Cheese
People either love blue cheese or they hate it. The very distinct, pungent flavor is so prominent that a little bit goes a long way. You will often find blue cheese incorporated into burgers at upscale restaurants.
If you love blue cheese, nothing beats a blue cheese burger with some high-quality bacon. It's also great for stuffing inside the burger patty!
Creative Cheese Options
If you're looking to think outside the box and make some less traditional cheeseburgers, these options are for you! Show off your culinary prowess by whipping up some gourmet burgers with one of these less-common specialty cheeses.
5. Brie
Brie is a soft cheese that is rich and buttery in flavor that melts like a dream. It does better on top of the patty because burgers stuffed with brie can easily be overcooked before it melts on the inside.
A brie burger with caramelized onions is downright crave-able. Give one a try and you'll see what I mean.
6. Monterey Jack
Monterey Jack is another super melting cheese. In fact, it's a great choice when making cheese sauce!
Monterey Jack is mild and does well balancing burgers with strong flavors like jalapenos or BBQ sauce.
7. Pepper Jack
Pepper Jack cheese is the perfect choice for spice lovers. The cheese itself has a slight kick, but not so much you will need a glass of water to wash it down.
It melts easily and is right at home on top of a burger loaded with jalapenos and bacon.
8. Gouda
Young gouda cheeses have a mild, soft, almost sweet flavor. Aged gouda is best left for charcuterie boards because it becomes harder and stronger as it ages, similar to Parmesan.
Smoked gouda in particular is a fabulous choice for BBQ or patty-melt style burgers.
9. Stilton
Stilton cheese has a mild flavor but pungent aftertaste. It is not as melty as brie or cheddar, but it does become velvety soft and almost "fluffy" in consistency.
Stilton is great for bold, umami-flavored burgers!
10. Goat Cheese
Venture away from dairy and try a burger with goat cheese (or chèvre)! A soft goat cheese is the way to go because it softens into a delightful gooey texture when heated.
Goat cheese is tangy, almost sweet, and really complements seared beef. A goat cheese burger with caramelized onions, aioli, and arugula is a winning gourmet combination!
Did you give one of these incredible cheeses a try? Let us know what flavor combinations you came up with using any of these incredible cheeses!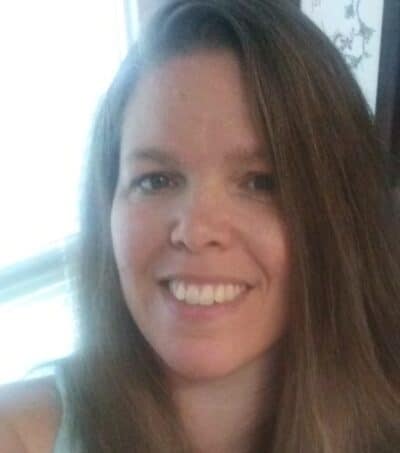 Angela is an at home chef that developed a passion for all things cooking and baking at a young age in her Grandma's kitchen. After many years in the food service industry, she now enjoys sharing all of her family favorite recipes and creating tasty dinner and amazing dessert recipes here at Bake It With Love!