Learn how much chicken is 3 ounces as well as how to properly measure chicken so you can follow along with your favorite recipes! I cover everything from converting ounces to grams, the nutritional values of chicken, and there are even some recipes to try! With this information, you can quickly determine how much chicken you need for any dish!
Measuring 3 Ounces Of Chicken
If you've ever wondered how much chicken is in 3 ounces (the standard portion size of chicken), then you've come to the right place! There are several easy methods for how you can precisely measure out your chicken as well as a few ways to visualize it!
Keep reading to learn about the nutritional factors of chicken and how many ounces of chicken meat are in an average-sized breast, thigh, and drumstick. Plus, I even throw in some delicious chicken recipes for you try to at home!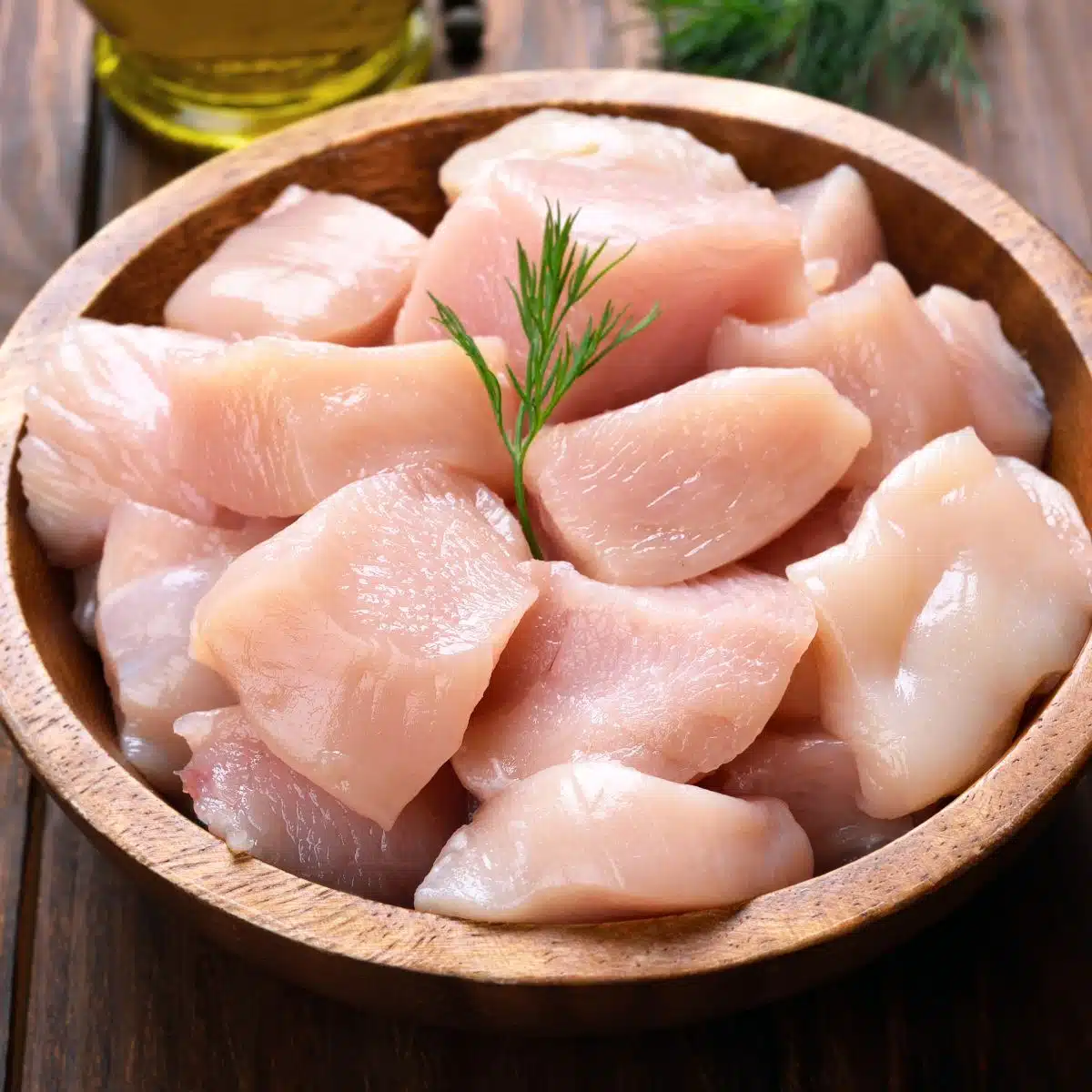 Jump to:
Want More Recipes? Enter your email below and we'll send them straight to your inbox!
🤔 How Much Chicken Is 3 Ounces
If you're trying to monitor your food intake or easily figure out how much chicken you have, then this article is for you! I'm going to walk you through some basic measuring techniques so that you can scale up or down depending on how much chicken you need!
Essentially, 3 ounces of chicken is equal to 85 grams or about ½ - ⅓ of a cup (depending on how small the chicken is cut). 3 ounces is considered the recommended standard serving size of a chicken.
Easy Ways To Measure 3 Ounces Of Chicken
There are several easy methods to precisely measure 3 ounces of chicken! You could use a food scale to measure weight or a measuring cup to measure volume. You can also visually measure 3 ounces by comparing it to a deck of cards or the size of your palm.
Make sure to note that chicken shrinks as it cooks by about 25% so it will measure less than raw chicken. To get 3 ounces of cooked chicken, you'll want to start out with at least 4 ounces of raw chicken.
Method #1 - Kitchen Scale
This method is the most precise way to measure how much chicken you have. If your kitchen scale measures in the metric system, 3 ounces is equal to 85 grams. Most scales will have the ounce and gram settings.
Method #2 - Measuring Cup
Using a measuring cup is the least precise way to measure because the volume will significantly vary depending on small you cut the chicken. In general, 3 ounces of cooked chicken is a little more than half a cup and would fill about 60% of a measuring cup.
🔎 What Do 3 Ounces Of Chicken Look Like
Visually, 3-4 ounces of chicken is equal to the palm of your hand (assuming you're an average-sized person) or around the length and width of a deck of playing cards! Equivalently, 1 ounce of cooked chicken is similar in size to about 3 dice.
These visual methods are not exact, but it is a decent rule of thumb to use and can be a great way to quickly figure out 3 ounces of chicken in case you don't have a food scale or if you're at a restaurant.
If you want a perfect measurement, you could compare the amount of chicken that fits in your palm to the amount it fills up in a measuring cup. 3 ounces in a measuring should be around 60% full.
Ounces To Grams
While ounces and grams both measure mass, they don't convert neatly. When measuring dry (or solid) ingredients, 1 ounce is equal to 28.35 grams.
3 ounces of chicken = 85 grams
How Many Calories Are In 3 Ounces Of Chicken
The calories of 3 ounces of chicken range between 99-216 calories in plain roasted chicken. When you cook your chicken in oil, it will increase the number of calories. Also, if you keep the skin on, the calories will increase too.
Skinless chicken breasts and skinless drumsticks have the least amount of calories. Darker meat like chicken thighs will have higher calories.
What Is The Protein Content Of 3 Ounces Of Chicken
The protein content varies between different parts of a chicken. 1 ounce of chicken has 7 grams of protein, so 3 ounces would have about 21 grams.
Ounces In An Average Chicken Breast
There are about 6-8 ounces in an average chicken breast. Although, some may be as small as 3 ounces and some may be as large as 10-12 ounces. One chicken breast will give you approximately 2 servings of 3 ounces of cooked chicken meat.
For more nutritional information specific to chicken breasts, I've got a whole article on it here!
Ounces In An Average Chicken Thigh
An average chicken thigh without skin and bones is approximately 2.5 - 3 ounces of chicken. So you can either eat up to 1 or 2 chicken thighs depending on the size of them to reach your daily recommended serving.
Ounces In An Average Chicken Drumstick
The meat on an average drumstick will measure out to be around 1.5 ounces, so two chicken drumsticks will be 3 ounces.
More Measurement Conversions
I hope that this article has taught you everything you need to know about how much chicken is in three ounces! Leave a comment down below and let me know what you think!
>>>>See all of my recipes HERE<<<<
🐔 Best Chicken Recipes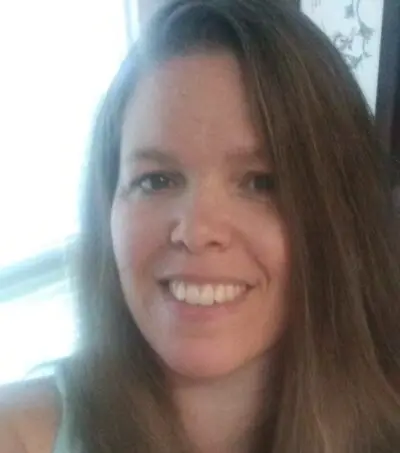 Angela is an at home chef that developed a passion for all things cooking and baking at a young age in her Grandma's kitchen. After many years in the food service industry, she now enjoys sharing all of her family favorite recipes and creating tasty dinner and amazing dessert recipes here at Bake It With Love!