If you need to convert grams of sugar to cups, take a look at this informative article that has all the tips and tricks you need! Granulated sugar, brown sugar, powdered sugar, raw sugar, or alternate sweeteners are all included! Don't play the guessing game when cooking or baking, learn how to convert grams of sugar to cups today!
Converting Grams Of Sugar To Cups
Sugar is the primary ingredient in many recipes – especially in baking. Too much or too little can impact not only the flavor but also the texture. Therefore, taking time to check how many grams of sugar are in a cup is essential to getting the perfect outcome.
As a universal ingredient, sugar is measured in different forms depending on what type of recipe it is being used in. A recipe that comes from the United States will most likely measure the sugar in cups. Even some recipes in England will measure in cups. However, most places around the world will measure sugar in grams.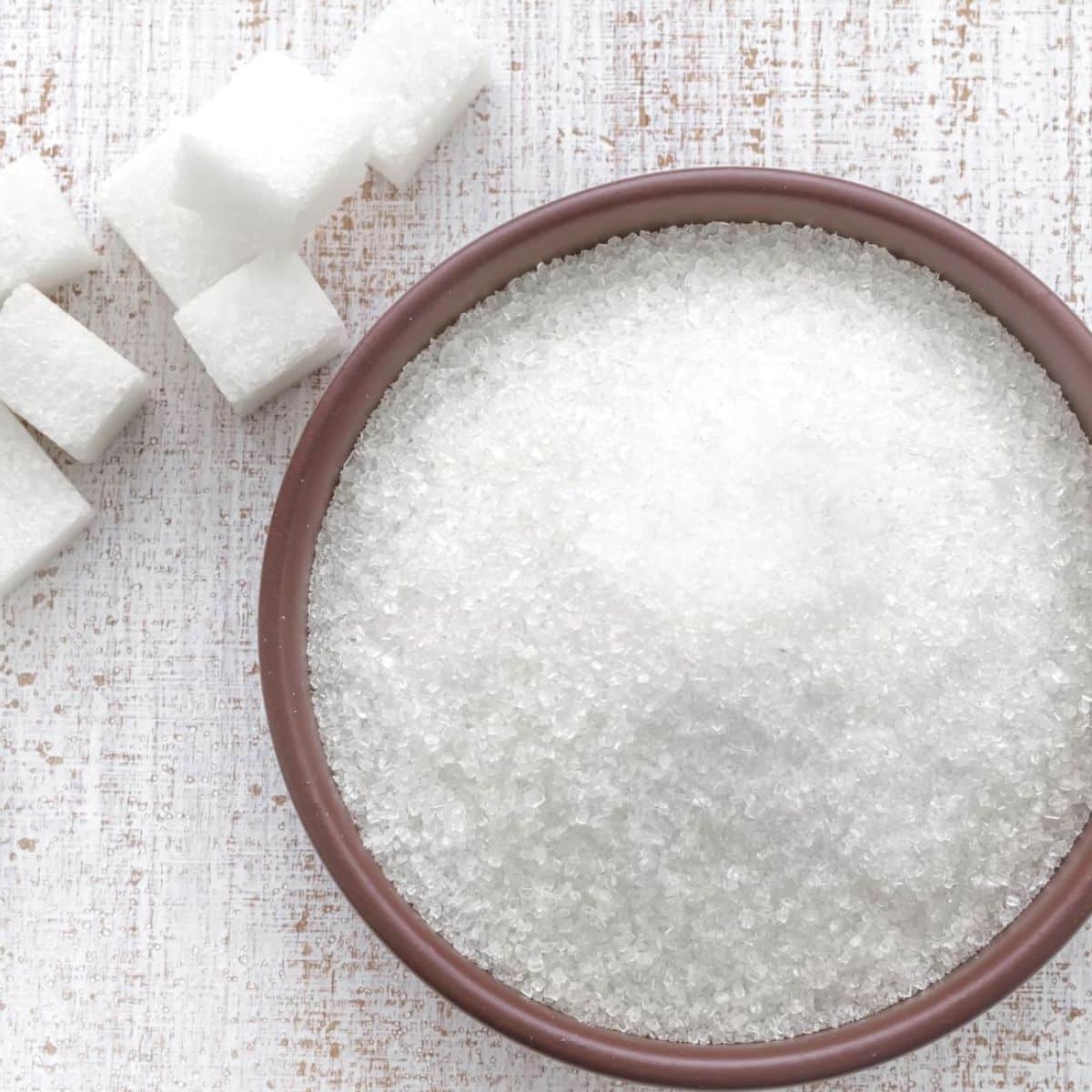 Jump to:
Metric Measurements vs. U.S. Customary Measurements
Grams are a universal unit of measurement that is part of the metric system. When cooking, grams are used to measure dry ingredients like flour and sugar. They can also be used to measure solid foods such as meat.
Most countries around the world follow the metric system. However, in the United States, we use a system of measurement known as the U.S. Customary system.
Rather than grams and other metric units such as liters and milliliters, the U.S. Customary system measures in ounces, pints, quarts, and gallons. The different units of measurement are not the only differences though.
Grams vs. Cups
In other countries, grams (liters and milliliters) are used to not only measure foods for packaging but also for cooking. For example, when looking at a recipe from Europe all the ingredients will be measured in grams (or milliliters or liters for liquids).
However, while packaged foods are weighed in ounces and other units of measurement in the United States, recipes don't typically follow this format. Instead, recipes in the United States use measuring tools like teaspoons, tablespoons, and cups.
This is the primary reason that conversions from grams to cups are needed.
Different Grams for Different Ingredients
While a measuring cup is always the same size, what you put into a measuring cup will not always weigh the same. Therefore, when converting from grams to cups it is important to look up the correct conversion for each ingredient.
This applies not only to converting different foods, such as flour and sugar or oats and rice but also to foods within the same category. For example, sugar.
While all types of sugar come from the same place – sugar cane – they are not all the same. Granulated sugar is typically what people think of when just saying "sugar."
However, there is also brown sugar, powdered sugar, and raw sugar plus many other specialty sugar varieties. These different types of sugar will always be noted in a recipe. What a recipe will not note is that these different sugars have different densities.
The weight of 1 cup of granulated sugar in grams differs from the weight of a cup of brown sugar - especially if the instructions call for packed brown sugar. Moreover, the weight of 1 cup of powdered sugar in grams is different than 1 cup of brown sugar and 1 cup of granulated sugar.
All of these are listed below so that you can quickly find each conversion while you are baking.
1. Granulated Sugar
The best way to measure grams is by using a food scale. A food scale will give you the exact measurement down to the decimal point. This is the reason that many chefs prefer using grams – to get the most precise weight of each ingredient.
However, even with the ability to get a precise measurement down to the decimal point, many recipes will still round out the weight in grams.
There are 200.86 grams of sugar in 1 cup. Most cooks round this down (I know, not the typical rule of rounding) to 200 grams in 1 cup of sugar.
It is not as common in the United States to have a food scale since we use cups. *But, for best baking results you may want to pick up a kitchen scale on your next shopping trip!
2. Brown Sugar
While brown sugar begins as granulated sugar, it does not have the same weight in grams. This is due to the addition of molasses.
Brown sugar is made by mixing molasses with granulated white sugar. This is where it gets its rich dark color and flavor. It's also what adds more density to the sugar. Therefore, one cup of brown sugar weighs more than 1 cup of white sugar.
There are 220 grams of brown sugar in 1 standard measuring cup.
3. Powdered Sugar
On the other side of the spectrum is powdered sugar. Also made from granulated sugar, powdered sugar is less dense.
Powdered sugar is granulated sugar that has been further processed. Essentially, this means that is blended until the sugar granules are extremely fine.
The result is the white powdery sugar substance used in making frosting and other confectioner's treats (hence, why it is also called confectioners' sugar).
When measuring powdered sugar in grams, there are 120 grams of powdered sugar in 1 cup.
4. Raw Sugar
Before sugar is processed into smaller granules, it is considered raw sugar. Raw sugar is typically caramel colored since it has not been through any processing. The granules are also larger and even heavier.
Traditional baking recipes will typically not call for raw sugar. This is due to many factors. One is that raw sugar does not incorporate into recipes as easily as granulated sugar.
Therefore, the larger granules can shift the overall texture of a recipe.
However, as more people begin to move away from processed foods, they are starting to explore using sugar in its raw form. If using raw sugar in place of granulated sugar, you may need to mix your dough or batter longer to give the granules additional time to dissolve.
You will also need to use the following conversion to get the correct weight: There are 250 grams of raw sugar in 1 cup.
5. Other Sweeteners
Sugar isn't the only sweetener used in baking. Whether you are looking for a sugar-free sweetener or a natural alternative, you will need to know the grams for each ingredient.
Keep in mind that while this is how many grams are in each cup if you are using any of these as a substitute for sugar it may not be an exact 1:1 exchange. For the best results, find the sugar substitute ratio for each one and adjust as needed.
Stevia - 1 cup of stevia is equal to 105 grams.
Honey - There are 335 grams of honey in 1 cup.
Maple Syrup - Maple syrup yields 312 grams per cup.
Corn Syrup - There are 326 grams of corn syrup in 1 cup.
More Measurement Conversions
We hope you feel confident in converting grams of sugar to cups! Let us know if you have any further questions in the comment section below!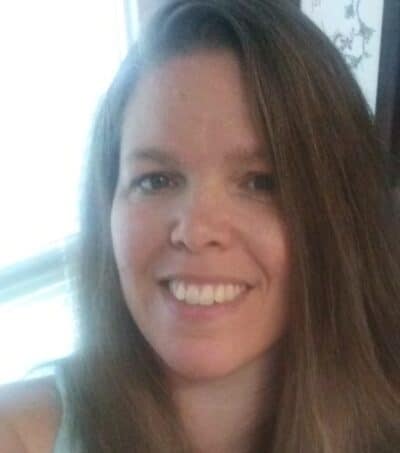 Angela is an at home chef that developed a passion for all things cooking and baking at a young age in her Grandma's kitchen. After many years in the food service industry, she now enjoys sharing all of her family favorite recipes and creating tasty dinner and amazing dessert recipes here at Bake It With Love!