The number of grams in a pound depends on exactly what and where you are measuring, so I've laid out all the info you need! With a few tips and tricks you can be fully confident in your kitchen conversions. Or, check out our easy conversion chart for instant answers to how many grams are in a pound!
How Many Grams Are In A Pound?
If you have been cooking for any amount of time, then you have found yourself looking up conversions a time or two. Like today!
Conversions are a part of cooking because even though food is a universal language, measurements are not. The metric system is considered the universal system of measurement. However, not all countries follow it.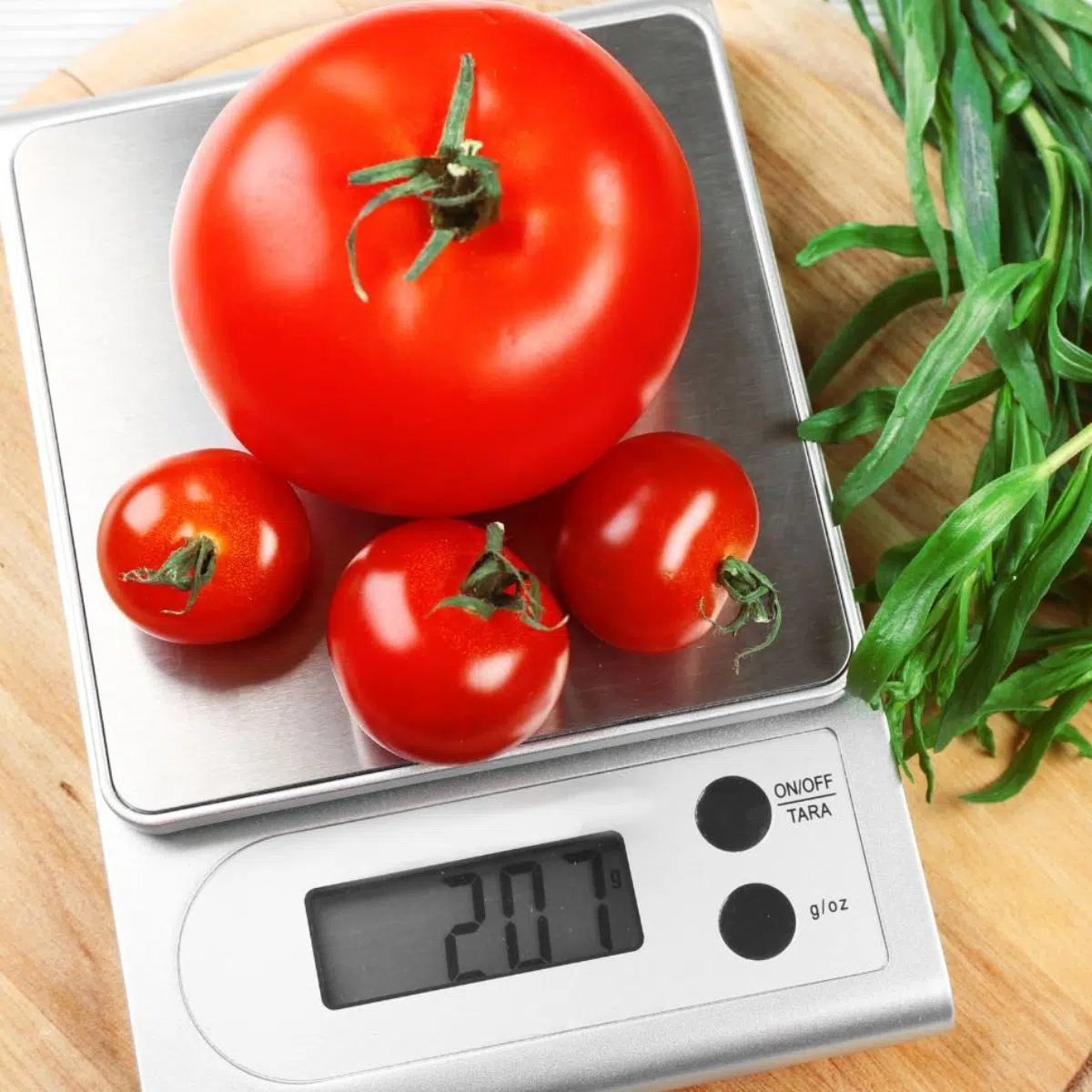 Jump to:
Why are Conversions Needed in Cooking?
For example, the United States has its own system of measurement known as the U.S. customary system. The U.S. customary system is a modified version of the imperial system. The imperial system was the primary system used for measuring by the British before the early 1900s when the UK switched to the metric system.
While today the United Kingdom considers the metric system its primary form of measuring, the imperial system is still used in certain instances. Cooking is one of those areas where the imperial system still shows up.
The use of the imperial system by the British creates an additional element for conversions. You will need to understand the difference between a pound in the United States and a pound in the United Kingdom.
Grams are grams anywhere though. Therefore, let's look at what a gram is first. Then, it will be quite easy to see how many grams are in a pound – in the U.S. and UK.
What is a Gram?
A gram is a unit of measurement in the metric system. It is a smaller unit of a kilogram. There are 1,000 grams in 1 kilogram.
Like a kilogram, grams are used to measure mass. Grams are most used to measure food, as it is smaller than a kilogram.
Grams are typically used for dry foods such as grains or flour and sugar. Meat is also weighed using grams. If you live in the United States, then you are more likely to measure these foods using pounds or ounces (when you are cooking).
Recipes in the U.S. call for measurements in pounds, not grams. However, grams are still a common measurement seen in other areas – like on food packaging. Since many foods are imported and exported around the world, grams are used as the universal unit of measurement.
Moreover, grams are how macros are measured. Therefore, you will see the sugar (and other ingredients) represented by grams in packaged foods.
What is a Pound?
In addition to grams, pounds are a unit of measurement for mass. Like grams, they are typically used to show the weight of meat and dry goods.
Pounds are a unit of measurement most found in the United States. However, as mentioned earlier the United Kingdom also uses pounds. However, since one is measured using the U.S. customary system and one with the imperial system - they are not the same pound. Therefore, depending on where you live (or what country your recipe comes from) will determine what pound you need to convert to.
How Many Grams In A Pound In The US?
The U.S. customary system follows the same units of measurement found in the Imperial system.
Pounds
Ounces
Gallons
Quarts
Pints
However, the mass or volume of each unit of measurement differs from one system to the other. Therefore, when converting from the metric system it is important to know if you are converting to the U.S. or the UK measurement.
If you are cooking a dish in the United States, then you will use the following conversion for grams to pounds.
How Many Grams In A Pound In The UK?
If you are converting grams into pounds in the United Kingdom, use the following conversion.
This conversion may also be needed if you are following a recipe that was created in the UK.
How Do You Measure Grams & Pounds?
As you can see above, grams are measured precisely to the decimal point. Therefore, the only way to get an exact measurement is by using a food scale.
Food scales are easy to find. You can find one on Amazon or at your local Walmart or Target. They range in price depending on if you want a basic scale or a digital one.
Even if you don't frequently measure your ingredients using a scale, having a basic one in your kitchen is a great idea. It will ensure you always have the most exact measurement any time you need to do a conversion.
Can You Measure Grams In A Pound Using Cups?
Measuring cups are the most common tool for cooking in the United States. Therefore, if you don't have a food scale you may wonder if cups can be used.
Due to the precise measurement needed for grams and pounds I do not suggest using measuring cups. Moreover, since the weight of each ingredient varies there is not a single conversion that can be used for grams to cups or cups to pounds.
It is especially difficult to get the right measurement for meat using cups. However, when needing to measure dry ingredients (like flour and sugar) you can use cups if needed. You can also use tablespoons and teaspoons to measure these types of ingredients.
Common Ingredient Pounds & Grams Conversion Chart
Below are conversion charts for some of the most common ingredients in cooking or baking that are measured in pounds and grams.
| US Measurements | All-Purpose Flour | Bread Flour | Cake Flour | Granulated Sugar | Brown Sugar | Butter |
| --- | --- | --- | --- | --- | --- | --- |
| 1 cup - | 150 g | 140 g | 135 g | 200 g | 220 g | 227 g |
| 1 tablespoon - | 10 g | 9 g | 8 g | 12.5 g | 13.8 g | 14 g |
| 1 teaspoon - | 3 g | 3 g | 3 g | 4.2 g | 4.5 g | 4.7 g |
| 1 pound - | 3 ⅓ cups | 3 ½ cups | 4 ½ cups | 2 ¼ cups | 2 ⅓ cups | 2 cups |
Common Baking Ingredient Conversions
We hope this article helped you determine the number of grams in a pound for whatever you are measuring! Drop a comment below if you found this information useful and would like to see more!
More Measurement Conversions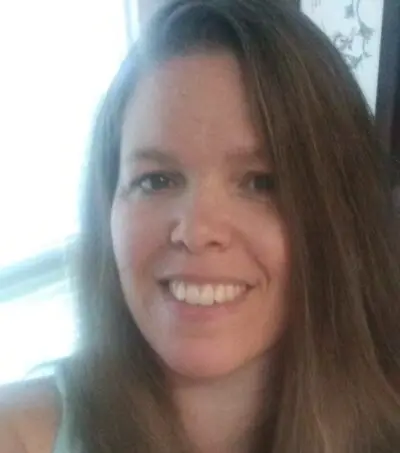 Angela is an at home chef that developed a passion for all things cooking and baking at a young age in her Grandma's kitchen. After many years in the food service industry, she now enjoys sharing all of her family favorite recipes and creating tasty dinner and amazing dessert recipes here at Bake It With Love!