When you need to know how many teaspoons to tablespoons to make quick conversions on the fly, it helps to know some of the basics! With just a few simple steps you can easily convert these commonly used measurements no matter the amount!
More great conversions: Ounces in a Quart, Tablespoons in a Cup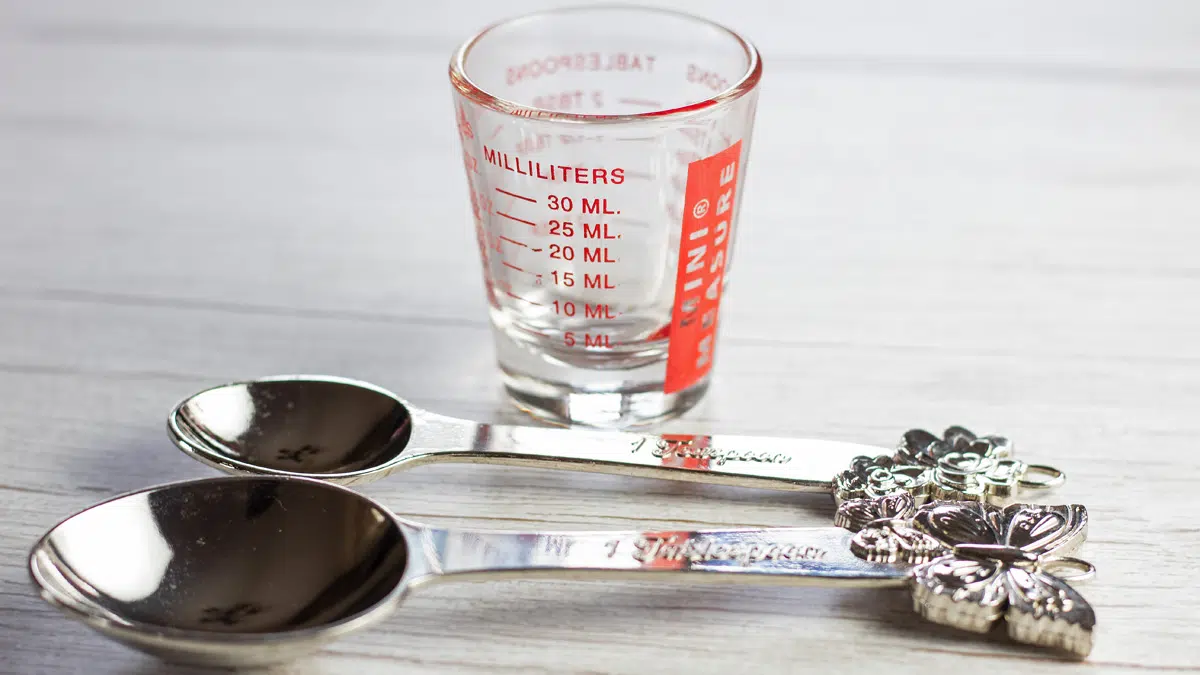 Everything you need to quickly convert teaspoons to tablespoons!
Instead of having to pull out your phone to do a Google search with sticky, floury fingers in the middle of making a recipe, read this article to memorize one of the most commonly used conversions!
Jump to:
Reasons to Convert Teaspoons to Tablespoons
Teaspoons and tablespoons are units of measurement that are commonly used in cooking and baking. In fact, most recipes will call for a teaspoon or tablespoon of something!
These ingredients are usually too small to be measured in cups and include ingredients like baking powder, baking soda, salt, vanilla extract, citrus zest, oils, and more.
If you are doubling a recipe, reducing a recipe in half, only have a teaspoon tool, or want to save the extra dishwashing, converting teaspoons to tablespoons or vice-verse will be an important conversion.
If you are using a limited set of measuring spoons, knowing how many teaspoons are in a tablespoon, can be important, especially when it comes to the precision required by baking.
Measuring just one ingredient improperly can compromise the whole recipe, risking a failed final product!
Metric System vs. Imperial System
Teaspoons and tablespoons are used in both the metric and imperial systems. A friendly reminder, the US uses the imperial system! However, pretty much every other country uses the metric system.
In the imperial system (US), 1 tablespoon equals ½ fluid ounce, of 14.79 milliliters.
In the metric system, 1 tablespoon equals 15 mL.
In Australia, even though they use the metric system, 1 Australian tablespoon equals 20 mL, which is 0.68 US fluid ounces.
1 US teaspoon equals ⅙ fluid ounce, or 4.93 mL, which is just slightly less than the 5mL metric teaspoon.
If you are using a recipe that uses a different system, you can substitute the measurements in a 1:1 ratio. When it comes to the American vs. metric system of measuring volume, the difference is slight enough that the final recipe will still be perfect, giving away your secret to no one!
Teaspoons vs. Tablespoons
Have you ever quickly read a recipe wrong and added the wrong amount of an ingredient because the abbreviations for teaspoons and tablespoons are almost identical? I have!
Be sure to pay close attention to the recipe and the abbreviations for each measurement. A teaspoon is abbreviated as teaspoon and a tablespoon uses tablespoon for an abbreviation.
With just one letters difference, it's easy to mistake the two and jeopardize your recipe!
Conversion Chart: Teaspoons to Tablespoons
Unlike some measurements, teaspoons and tablespoon measurements are the same for liquid and dry ingredients. Use the following conversion chart to see just how many teaspoons are in a tablespoon!
| Teaspoons (tsp) | Tablespoons (Tbsp) |
| --- | --- |
| 1 tsp | ⅓ Tbsp |
| 1 ½ tsp | ½ Tbsp |
| 2 tsp | ⅔ Tbsp |
| 3 tsp | 1 Tbsp |
| 4 tsp | 1 ⅓ Tbsp |
| 4 ½ tsp | 1 ½ Tbsp |
| 5 tsp | 1 ⅔ Tbsp |
| 6 tsp | 2 Tbsp |
Teaspoons to tablespoons conversion chart for quick reference!
A quick note, 16 tablespoons equals 1 cup. So, if you find yourself in a pinch and don't have any means to measure out one cup, you can use a tablespoon. A bit tedious, but the results will be worth it!
16 Tbsp=1 cup
12 Tbsp= ¾ cup
8 Tbsp= ½ cup
4 Tbsp= ¼ cup
What is a Dessert Spoon?
A dessert spoon is a unit of volume used in the United Kingdom, Canada, Australia, and New Zealand. It is equivalent to 10 mL, which falls in between the size of a teaspoon and a tablespoon.
How Big is a Stick of Butter?
1 stick of butter always equals 8 tablespoons and is also equal to ½ cup of butter. Most packaging on a stick of butter has lines that denote 1 tablespoon, which is such a helpful feature!
That means that half a stick of butter is 4 tablespoons and 2 sticks of butter equal 1 cup!
Tips for Properly Measuring Ingredients
While cooking allows for a little more leeway, baking requires precision, and properly measuring ingredients is key!
To properly measure ingredients, make sure that you are using the appropriate size measuring cup or measuring spoon. For dry ingredients, fill the cup or spoon and level off with the back of a butter knife.
For liquid ingredients, use a liquid-specific measuring vessel, put it on a flat, level surface, and measure while standing at eye level. This means you might have to bend down a bit, but it is worth the extra effort! Even if you are in a rush.
Mastering cooking and baking conversions makes life in the kitchen much easier.
Whether you need to make a quick conversion to scale a recipe up or down, or just need to use what you've got on hand, this article explains teaspoons to tablespoons, the imperial vs. metric system, Australian tablespoons, dessert spoons, abbreviations, tips for measuring properly, a conversion chart, and more!
More Measurement Conversions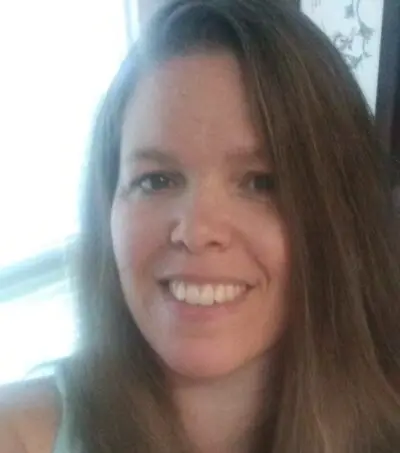 Angela is an at home chef that developed a passion for all things cooking and baking at a young age in her Grandma's kitchen. After many years in the food service industry, she now enjoys sharing all of her family favorite recipes and creating tasty dinner and amazing dessert recipes here at Bake It With Love!