Learning the ounces in a gallon will come in handy for all of your cooking and baking as well as in your everyday life! But don't worry, there's no need to memorize the conversions because I've included an easy reference chart you can come back to. Keep reading to discover how to convert ounces into gallons and other useful measurement tips!
The Number Of Ounces In A Gallon
There are plenty of reasons you may need to know the number of ounces in a gallon. From cooking and baking recipes to measuring your daily water intake, you never know when you may find yourself with the question: 'how many ounces are in a gallon'?
Whether you are measuring fluid ounces or weight, I've got you covered. This useful guide makes ounce-to-gallon conversions a breeze!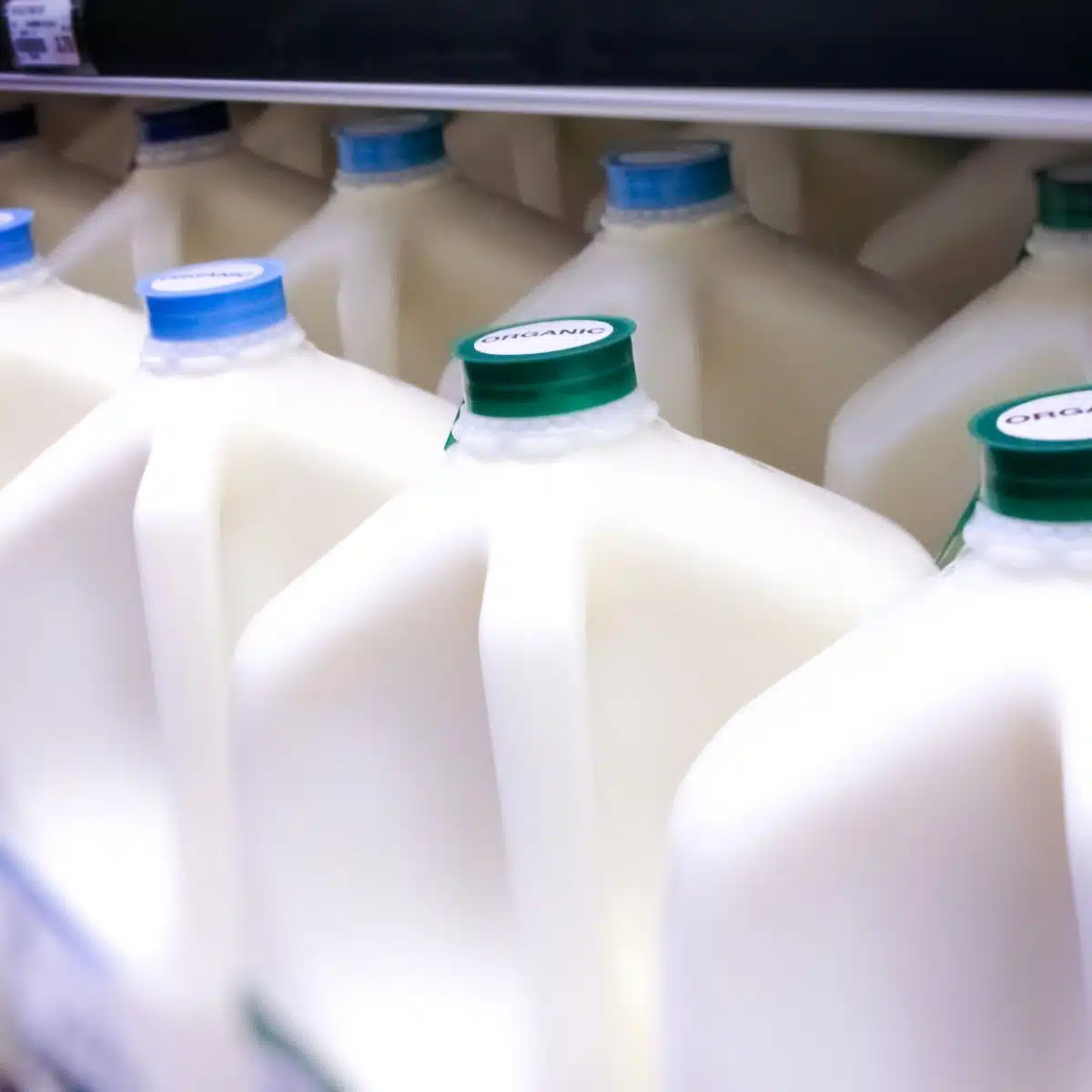 Jump to:
Want More Recipes? Enter your email below and we'll send them straight to your inbox!
Imperial System vs Metric System
Before we get started, it's important to understand the different units of measurement! There are two systems used throughout the world: the Imperial System (U.S.) and the metric system.
Each system varies slightly from the other in how they measure both mass and volume.
Metric System
The metric system is considered to be the universal system of measurement. You may be familiar with some of these units of measurement from cooking or baking. They include:
Kilograms
Grams
Milliliters
Liters
Imperial System
The Imperial system is only implemented in 3 countries- the United States, Liberia, and Myanmar. The units of measurement are as follows:
Ounces
Quarts
Pints
Gallons
Pounds
Cups
How Many Grams & Milliliters In An Ounce
Grams are part of the metric system used to measure weight whereas milliliters are used to measure volume. Unfortunately, they do not convert neatly to ounces, so using a calculator or the quick reference chart below is helpful.
1 ounce = 28.35 grams
1 U.S. fluid ounce = 29.57 milliliters
How many ounces In A Gallon
There are 128 ounces in 1 gallon. To further break it down, 1 U.S. fluid ounce is the equivalent of 0.0078125 gallons. Naturally, you would begin by converting to cups followed by pints and quarts before you measure by gallons.
That being said, there are 8 fluid ounces in 1 cup, 16 fluid ounces in 1 pint, and 32 fluid ounces in 1 quart.
While this conversion might seem straightforward, it only applies to liquid measurements. The number of ounces of dry ingredients in a cup, quart, or pint will vary based on the weight of that particular ingredient.
Quick Reference Liquid Conversions Chart
| Gallons | Quarts | Pints | Cups | US Fl. Oz |
| --- | --- | --- | --- | --- |
| 1 gal | 4 qt | 8 pints | 16 cups | 128 fl. oz |
| ½ gal | 2 qt | 4 pints | 8 cups | 64 fl. oz |
| ¼ gal | 1 qt | 2 pints | 4 cups | 32 fl. oz |
| ⅛ gal | ½ pint | 1 pint | 2 cups | 16 fl. oz |
| ¹⁄₁₆ gal | ¼ pint | ½ pint | 1 cups | 8 fl. oz |
| ¹⁄₃₂ gal | ⅛ pint | ¼ pint | ½ cups | 4 fl. oz |
| ¹⁄₆₄ gal | ¹⁄₁₆ pint | ⅛ pint | ¼ cups | 2 fl. oz |
Liquid Conversions from Ounces
Dry vs Liquid Ingredients
The most important factor when measuring anything in ounces is whether or not the item you are measuring is a liquid or solid. When weighing dry ingredients, a scale will give more accurate results than using cups, pints, quarts, or gallons.
For instance, 1 gallon of rice is actually 6.7 pounds (107.2 ounces) whereas a gallon of water is about 8 pounds (128 fluid ounces).
>>>>See all of my recipes HERE<<<<
I hope this article comes in handy the next time you need to convert ounces to gallons! If you have further questions, be sure to reach out in the comment section below!
More Measurement Conversions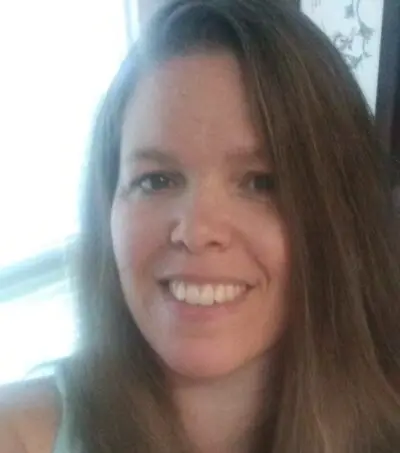 Angela is an at home chef that developed a passion for all things cooking and baking at a young age in her Grandma's kitchen. After many years in the food service industry, she now enjoys sharing all of her family favorite recipes and creating tasty dinner and amazing dessert recipes here at Bake It With Love!