To properly convert grams of sugar to tablespoons when cooking or baking, there are a few things you need to know! Just take a look at this post for all the tips and tricks you'll need. Whether you are working with grams of granulated sugar, brown sugar, powdered sugar, or raw sugar, we can help you turn it into tablespoons!
Converting Grams Of Sugar To Tablespoons
Sugar is one of the most common ingredients used worldwide. Therefore, it is important to know how to convert from one unit of measurement to another. For example, to know how many grams of sugar are in a tablespoon.
This conversion is helpful not only for baking but also for cooking! Many savory recipes use sugar to help balance or enhance the flavors in soups and sauces.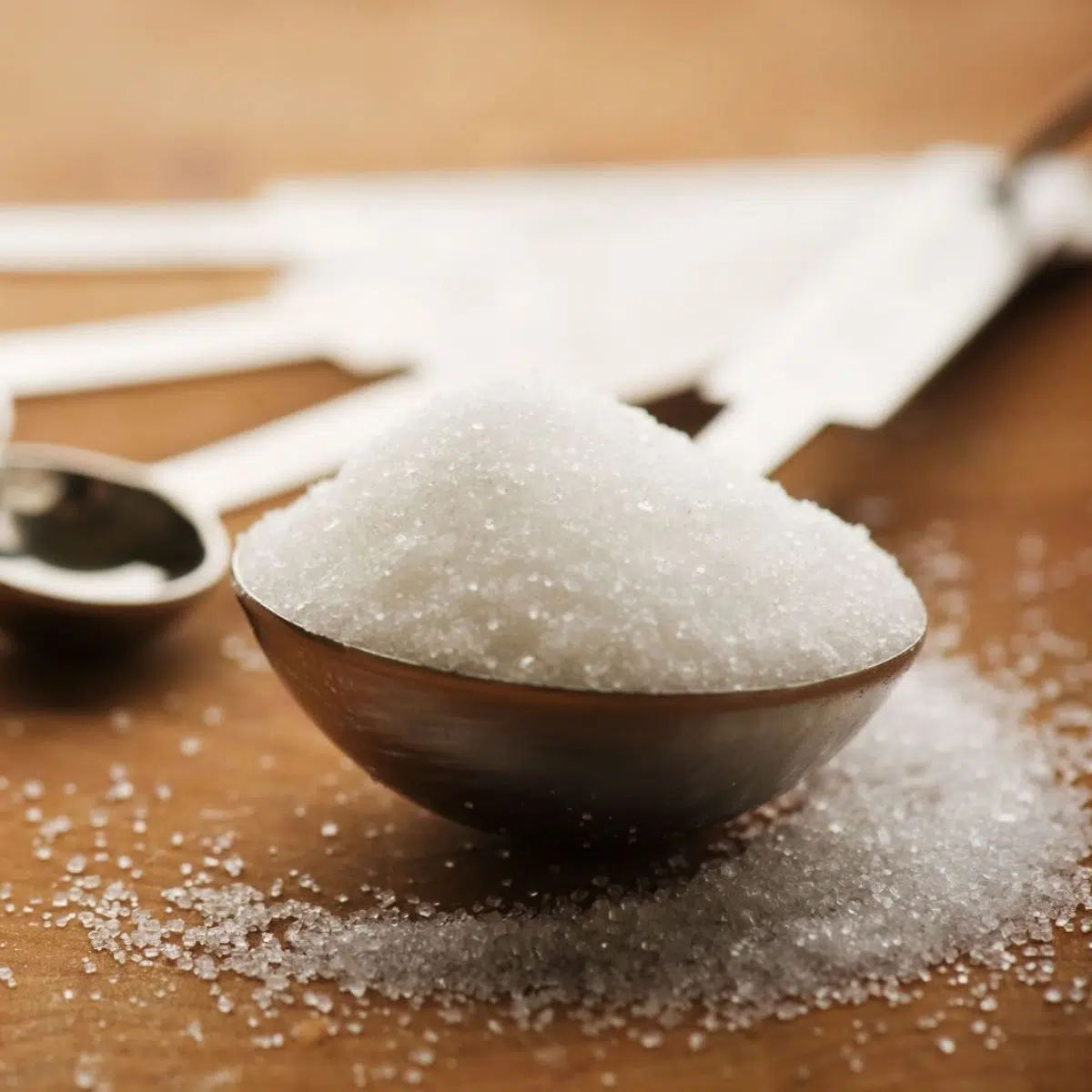 Jump to:
Keep reading to find out how to get the correct measurement of sugar in any recipe! Whether in grams or tablespoons.
What is a Gram?
A gram is a unit of measurement in the metric system that is used to measure mass. It is a smaller unit than a kilogram: 1,000 grams = 1 kilogram. Both grams and kilograms are part of the metric system. Therefore, they are considered universal measurements.
Grams are commonly used in cooking as they can measure a wide range of mass and foods. Although, this unit is mostly used for measuring dry or solid foods.
Around the world, recipes are written using grams as the unit of measurement. However, in the United States, most recipes are written using measuring tools – like a tablespoon.
What is a Tablespoon?
A tablespoon is a measuring tool that is used in cooking. It is mostly used in the United States where cooking measurements are done in teaspoons, tablespoons, and cups. In contrast, many other countries weigh their food to get the measurement in grams.
While most countries around the world weigh their measurements in grams, many still use tablespoons as well. The United Kingdom is one of the other countries that use tablespoons (almost) as much as the United States. However, they are not the same tablespoon.
Imperial tablespoon vs U.S. tablespoon
The tablespoon used in the UK is the Imperial Tablespoon. This follows the Imperial system of measuring. The Imperial system uses similar units of measurement as the U.S. Customary system, but with some slight variations in sizes.
If you are a home chef who enjoys exploring the world of global cuisine you may need to know the difference between these two tablespoons. The main thing simply is that you are aware of the two different tablespoons.
As long as you know which tablespoon you are using, I have done the rest of the work for you! Simply keep reading to see how many grams of sugar are in a tablespoon – both in the United States and in the UK.
Since tablespoons are the standard way to measure in the United States, most recipes written in (or for) homes in the U.S. use tablespoons. Therefore, unless you know that you are following a recipe from another country (or using Imperial measuring tools) you can assume the tablespoons you have at home are the same as the recipe.
1. Grams of Granulated Sugar in a Tablespoon
Unless a recipe states another type of sugar (brown, powdered, raw) you can assume when it calls for sugar it is referring to granulated sugar. Sometimes this is also referred to as white sugar.
Granulated sugar is the most common type of sugar. It is made from sugar cane that has been processed and dried. The result is a sugar that does not clump together and can easily be used in small and large quantities. Moreover, sugar can be used in cooking around the world.
As a universal ingredient, sugar is measured in grams and tablespoons. Therefore, it is important to know how many grams are in a tablespoon. This allows you to quickly switch between recipes from anywhere in the world!
1 U.S. tablespoon = 12.5 grams of sugar
1 Imperial (UK) tablespoon = 12.1 grams of sugar
Notice that there is not a significant difference in weight between a tablespoon of sugar in the U.S. and the UK. In fact, most recipes will simply round this out to 12 grams (for both tablespoons).
Therefore, most of the time you can use the same tablespoon to grams measurement for any tablespoon and any recipe. Be more mindful if you double or triple a recipe as larger quantities create larger variables between measurements.
2. Grams of Brown Sugar in a Tablespoon
You may have noticed that brown sugar has a slightly different texture than white sugar. This is due to the way brown sugar is made.
Brown sugar begins as granulated white sugar. Molasses is added to the white sugar to create brown sugar. The result is slightly denser sugar. Therefore, its weight in grams will be different than granulated sugar.
When cooking with brown sugar use the following conversion for grams to a tablespoon.
1 U.S. tablespoon = 13.8 grams
1 Imperial (UK) tablespoon = 13.2 grams
3. Grams of Powdered Sugar in a Tablespoon
Powdered sugar is also known as confectioner's sugar. Like brown sugar, confectioner's sugar also begins as granulated sugar. Rather than being mixed with another ingredient, the granulated sugar is blended.
Blending the granulated sugar creates even smaller granules. This results in a fine powder. The difference in this texture again creates a different density. Therefore, if needing to convert powdered sugar use the measurements below.
1 U.S. tablespoon = 7 grams
1 UK tablespoon = 6.72 grams
4. Grams of Raw Sugar in a Tablespoon
Raw sugar is the large granules of sugar before they are processed. Most recipes do not call for raw sugar. However, if you prefer to cook with raw sugar in place of granulated sugar may want to adjust your measurements slightly. The difference in granules will slightly shift the overall mass of any measurement.
When converting raw sugar from grams to tablespoons use the measurements below.
1 U.S. tablespoon = 14.21
1 UK tablespoon = 14.15
While a food scale allows you to measure to the exact decimal point, keep in mind that many recipes have been rounded up or down. Therefore, you will most likely see a recipe written that calls for 12 grams of sugar or 7 grams of powdered sugar.
More Measurement Conversions
We hope we answered any questions you have about converting grams of sugar to tablespoons! Let us know if you'd like to see more informational articles like this one in the comments below!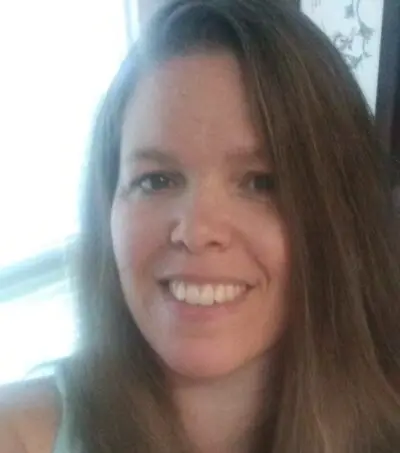 Angela is an at home chef that developed a passion for all things cooking and baking at a young age in her Grandma's kitchen. After many years in the food service industry, she now enjoys sharing all of her family favorite recipes and creating tasty dinner and amazing dessert recipes here at Bake It With Love!