Dry red wine for cooking: everything you need to know about which dry red wines to use in recipes and the best tips for cooking with it! In this post, I will be breaking down 16 dry red wine varietals that you can incorporate into your meat dishes, stews, and sauce recipes. From Cabernet Sauvignon and Merlot to a red blend, I have it all covered here for you!
Best Red Wines To Cook With
If you are a fan of dry red wine but never have cooked with it, you're about to learn a whole new way to add fun and sophistication to your dishes! The aroma and flavor of red wine bring a wonderful depth of flavor to food that you are going to love.
Dry red wine is often used in dishes that feature hearty meats like beef, lamb, and pork. In this guide, I will walk you through which wine you should use and some basic cooking tips you can follow to get started cooking with wine!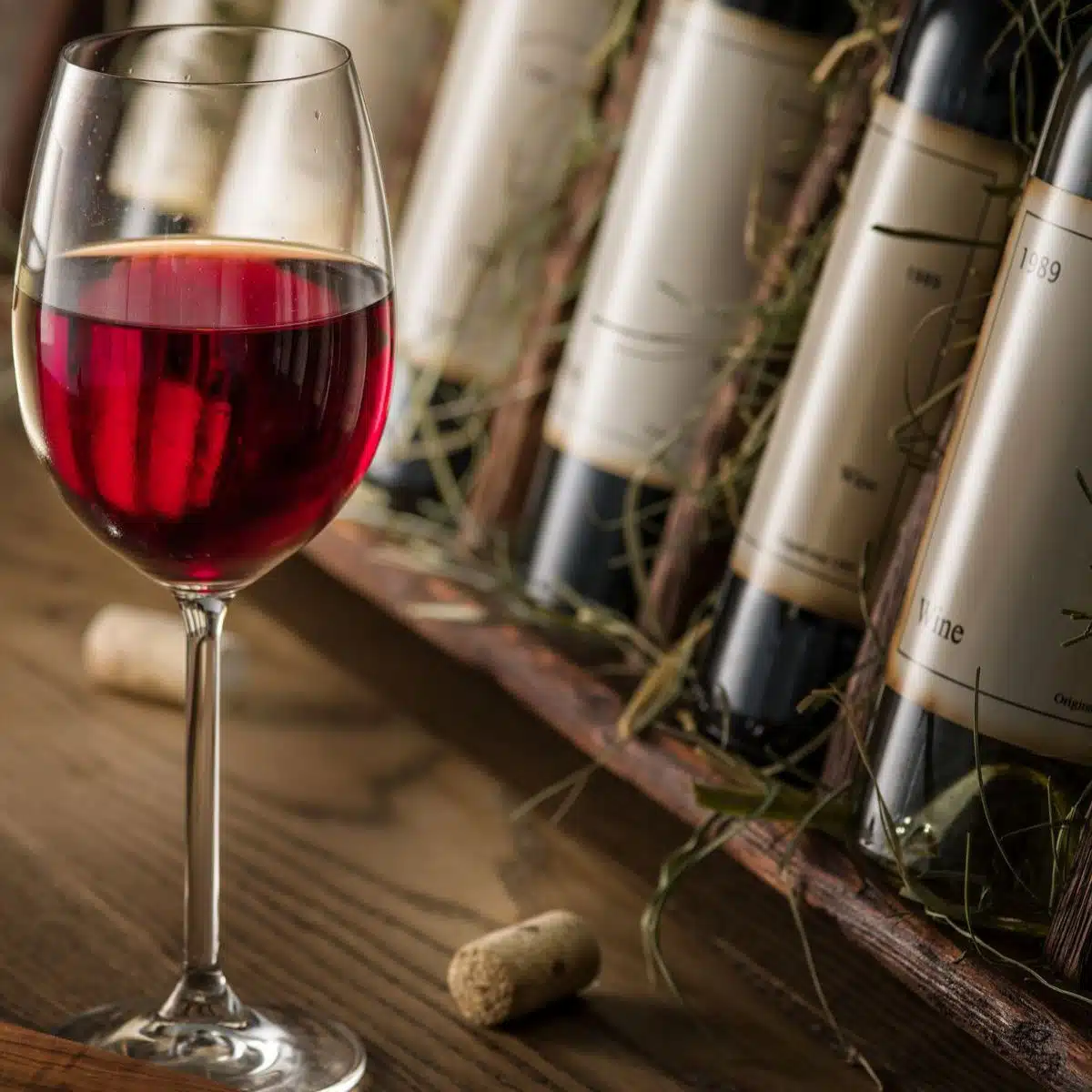 Jump to:
Cooking With Red Wine
Cooking with dry red wine is an easy way to add a rich depth of flavor to your pasta sauces, stews, and hearty meat dishes. The tannins in red wine also help break down the connective tissue in meat which makes any of these wonderful red wines an excellent addition to marinades.
Even if you haven't cooked with it before, there is no need to be intimated! Here are some tips and tricks to get you on your way to making your dishes extra delicious.
Tips For Cooking With Dry Red Wine
Tenderizing Meat - Dry red wine is a great tenderizing agent for tough cuts of meat. The tannins help break down the connective tissue and will result in wonderfully tender meat.
Don't Break The Bank- Choose wines that are between $12-15. It's not necessary to buy expensive wines when incorporating them into recipes.
Skip "Cooking Wine" - If you see "cooking wine" at the store, go ahead and avoid using these wines at all costs. Cooking wine is filled with extra salt which can be a disaster for your recipes.
Add Wine In Slowly - You should always add your red wine slowly and cook it along with your food. Give the wine enough time to draw out its flavor into the dish you are cooking it with.
Types Of Dry Red Wine
The most popular dry red wines to use in recipes are Cabernet Sauvignon, Pinot Noir, and Merlot. However, there are so many great dry reds out there to consider. Here is a list of 16 different dry red wines that will take your dishes to the next level!
1. Cabernet Sauvignon
Cabernet Sauvignon is one of the most popular red wine varietals with a full-bodied flavor and low sugar content. It's a delicious wine not only to enjoy a glass of but makes a wonderful cooking liquid to braise beef and pork with.
This dry red wine is also great to incorporate into your favorite hearty winter dishes. The next time you want a tasty beef stew, try adding Cabernet Sauvignon for a wonderfully tender texture and robust flavor!
2. Pinot Noir
Pinot Noir is a dry lighter-bodied wine that is extremely versatile to use in cooking! With hints of mushrooms and berries, this wine is an excellent addition to stews and any meaty dish that needs a sauce.
Even though it's a dry red wine, it is versatile enough to cook with poultry and seafood too! Try making my delicious spaghetti Bolognese with Pinot Noir.
3. Merlot
Merlot is a full-bodied wine that has a low to mild tannin content. It makes a great wine for marinades, reductions, and pan-sauces. You can easily simmer Merlot in a saucepan over low heat then add in your meat for a deliciously robust flavored sauce.
Merlot is a great wine to use when you are in the mood for lamb, short ribs, or steak dishes! Plus, it's easy to find in any store that sells wine.
4. Zinfandel
Zinfandel is a bold red wine that has spicy flavors and a hint of tobacco. Since it doesn't have a subtle flavor, you'll want to avoid cooking lighter dishes with this type of wine.
Zinfandel is a great wine to use in steak marinades and pasta sauces! You may also add it to any hearty dishes too, like my Yankee pot roast.
5. Shiraz
Shiraz is a somewhat fruity, versatile wine that can be used in a wide variety of dishes. It is a delicious full-bodied dry wine with pepper and slightly spicy flavors.
Shiraz wine is most popular to cook into lamb stew or as a reduction sauce for a duck breast dish. If you are feeling adventurous, you could pair it with smoked sausage or add it to venison chili!
6. Chianti
Chianti is a delicious Tuscany wine that has a touch of fruity and peppery flavors! Due to its tart acidity, it balances out pasta sauces that are made primarily made with tomatoes.
Take your spaghetti to the next level by adding Chianti wine to an arrabbiata sauce! You may also make a delicious marinara sauce with it too.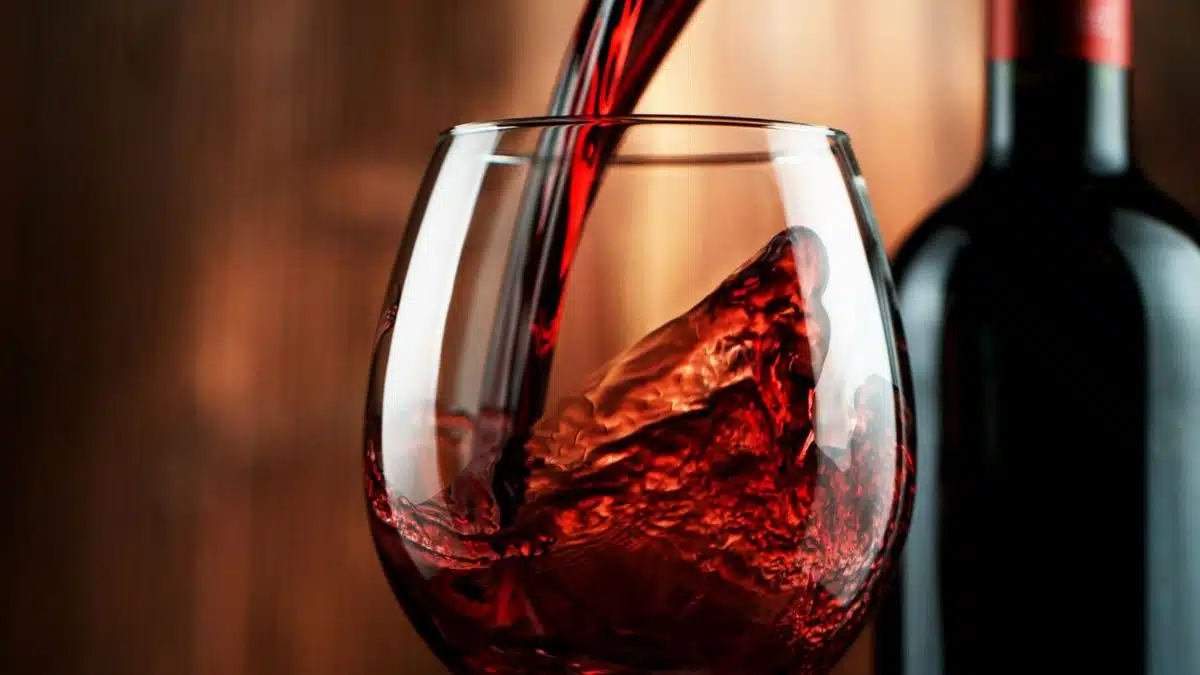 7. Nebbiolo
Nebbiolo is a rich, full-bodied red wine that has a high tannin content. Usually, it's not recommended to use wines with a lot of tannins because once the alcohol cooks out, you may be left with a bitter taste. Nebbiolo is an exception to this rule!
This type of wine will hold up well when cooking with fatty meats because the fat will balance out the tannins. Just like Cabernet Sauvignon, Nebbiolo is a great wine to braise meats with!
8. Beaujolais
Beaujolais wine has a lower alcohol content and comes from a region south of Burgundy in France. When cooked down, it has a wonderful flavor to add to recipes that call for red wine.
If you happen to come across a bottle and you like the taste, you can use it in the same recipes that have Pinot Noir as an ingredient.
9. Garnacha
Garnacha is a lovely Spanish wine with a sweet and bold fruit flavor. It is one of the best red wines for creating a sweeter reduction sauce!
This fruit-forward wine will become sweeter as it is reduced. Garnacha adds cranberry, red licorice, and cherry hints to dishes.
10. Bordeaux
Bordeaux wine is an excellent full-bodied wine that can be used as an alternative to Cabernet Sauvignon and Merlot. It can be on the more expensive side, however, you don't need to buy the most expensive bottle for it to be delicious in your food.
You can cook up a hearty dish like Hawaiian beef stew, or use Bordeaux as a marinade for some pan-seared chuck steaks!
11. Carmenere
Carmenere wine is a medium-bodied wine that originated in Bordeaux but is primarily from Chile. It's similar to a Merlot with notes of pepper, blackberry, and cocoa.
It may seem like this wine has an intense flavor, but it actually works well with lighter and spicier dishes. The next time you prepare ground beef taco meat, go ahead and simmer it with Carmenere!
12. Petite Sirah
Petite Sirah is a unique wine that is a blend of the Syrah and Peloursin grape varietals, or the Durif grape. It has a rich bold flavor that leans more toward the powerful end of the wine spectrum, making it a comforting and warming wine.
This wine offers notes of blackberries, blueberries, black pepper, licorice, and spice when cooked with braised meats, stews, and BBQ. I recommend making a Petite Sirah reduction sauce to serve with a tenderly seared filet mignon and sauteed mushroom dish!
13. Malbec
Malbec is a full-bodied wine with a deep purple color, rich fruity flavors, and medium tannin levels. It offers up flavors of jammy fruit with notes of coffee, leather, and black pepper.
Add Malbec to your hearty dishes like slow cooker pot roast or make a red wine marinade to tenderize flat iron steak!
14. Tempranillo
Tempranillo is a Spanish wine that is light in flavor, so you may not want to use it in place of Cabernet. It's great for balancing out Mexican-inspired dishes that are light, refreshing, and spicy.
What makes this wine even more wonderful, is that it's inexpensive and a great wine to enjoy a glass of while you are cooking!
15. Barolo
Barolo is a dry red wine that has bright acidity and a high tannin level. The flavors of this wine include tar, rose, chocolate, dried fruit, and truffle.
Even though Barolo wine isn't as common as Cabernet, Pinot Noir, and Merlot, it is just as delicious! Use this wine when you are making a braised meat dish.
16. Red Wine Blend
Red blends are the perfect dry red wine to cook with because they are made with a variety of grapes and flavors. Plus, they're super common to find at any grocery store and less expensive than a wine made with a specific kind of grape!
Red blends will add a touch of flavor and acidity to stews or any recipe that calls for red wine. Next time you go to the store, go ahead and buy a few bottles to keep on hand so you can quickly add them to your dishes!
Now you know all of the different dry red wines that you can use to cook with! Which one of these wines is your favorite? Leave me a comment down below to let me know!
>>>>See all of my recipes HERE<<<<
📖 More Helpful Food Guides
📋 Recipe
Print Recipe
Leave A Comment
Love This Recipe?
Click On A Star To Rate It!
Dry Red Wine For Cooking: Red Wine Reduction Sauce Recipe (+All The Best Varietals!)
Dry red wine for cooking: everything you need to know about which dry red wines to use in recipes and the best tips for cooking with it! In this post, I will be breaking down 16 dry red wine varietals that you can incorporate into your meat dishes, stews, and sauce recipes. From Cabernet Sauvignon and Merlot to a red blend, I have it all covered here for you!
Pin Recipe
Share on Facebook
Ingredients
1

tablespoon

beef drippings

(or use beef tallow, or butter)

¼

cup

shallot

(finely diced, or use yellow onion or red onion)

½

tablespoon

garlic

(minced)

1

cup

beef broth

1

cup

red wine

2

tablespoon

balsamic vinegar

2-3

sprigs

fresh thyme

1-2

sprigs

fresh oregano

(or rosemary)

2

tablespoon

butter

(optional, see notes)
Instructions
In a skillet or sauce pan, heat 1 tablespoon of beef drippings (or tallow, or butter) or medium. Add the diced shallots and minced garlic and saute briefly, about 1 minute.

1 tablespoon beef drippings,

¼ cup shallot,

½ tablespoon garlic

Pour in the red wine (use a wooden spoon or spatula to deglaze the pan if needed, scraping any browned bits on the bottom of the pan from cooking the steak). Then add the beef broth and balsamic vinegar as well as the fresh herbs (thyme, oregano, or rosemary).

1 cup beef broth,

1 cup red wine,

2 tablespoon balsamic vinegar,

2-3 sprigs fresh thyme,

1-2 sprigs fresh oregano

Stir, increase to medium-high heat if needed, and bring your sauce to a simmer. Allow the sauce to reduce at a low, steady simmer until reduced by half and thickened. This should take anywhere between 15-30 minutes.

Once the sauce has reduced by half and is slightly thickened, add the optional butter, remove the skillet or pan from heat, and whisk the butter into your sauce.

I like to strain the sauce before serving, however, you can serve the red wine reduction sauce immediately after removing the herbs from the pan.
Equipment You May Need
Notes
Your red wine reduction sauce should yield 1 ½ cups when reduced, with each serving being ¼ cup for nutrition calculation.
Serve with your favorite cut of steak or pork, or use to make delicious braised short ribs.
Using a better quality red wine is recommended to yield the best flavor in your sauce (as well as to serve with dinner).
Adding the optional butter after the sauce has reduced adds richness to the already amazingly flavorful sauce.
Optionally, you can whisk 1 tablespoon of flour with your pan drippings or butter at the beginning of making this sauce to add a creamy texture.
This sauce will be wonderfully tasty if you make it as instructed above with a 1:1 ratio of broth and wine, but is equally wonderful with a slightly more mellow wine flavor with a 2:1 ratio of broth to wine. Starting with 2 cups broth will require a few more minutes of cook time to reduce the sauce.
Be patient when simmering and keep the heat just high enough to hold  the sauce at a low, steady simmer. Rapidly simmered or boiled sauce can turn out tasting bitter or reduced too much.
To store: Transfer the cooled red wine reduction sauce into an airtight storage container. Store in the fridge for up to 3-4 days.
To freeze: Store the cooled sauce in an airtight freezer storage bag or shallow container for up to 4-6 months. I feel that this sauce is best used within the first 3 months after cooking.
Nutrition
Calories:
104
kcal
(5%)
|
Carbohydrates:
4
g
(1%)
|
Protein:
2
g
(4%)
|
Fat:
6
g
(9%)
|
Saturated Fat:
4
g
(25%)
|
Polyunsaturated Fat:
0.2
g
|
Monounsaturated Fat:
1
g
|
Trans Fat:
0.2
g
|
Cholesterol:
15
mg
(5%)
|
Sodium:
64
mg
(3%)
|
Potassium:
100
mg
(3%)
|
Fiber:
1
g
(4%)
|
Sugar:
2
g
(2%)
|
Vitamin A:
198
IU
(4%)
|
Vitamin C:
2
mg
(2%)
|
Calcium:
18
mg
(2%)
|
Iron:
1
mg
(6%)
best dry red wines to cook with, dry red wine for cooking, Red Wine Reduction Sauce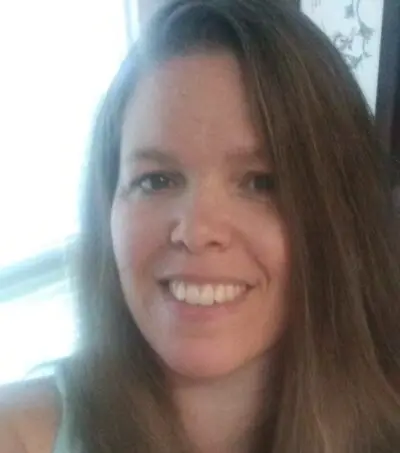 Angela is an at home chef that developed a passion for all things cooking and baking at a young age in her Grandma's kitchen. After many years in the food service industry, she now enjoys sharing all of her family favorite recipes and creating tasty dinner and amazing dessert recipes here at Bake It With Love!