Wondering what to serve with spaghetti - one of the most versatile and well-loved dishes of families everywhere?! I've gathered a few of my favorite recipes to serve alongside spaghetti if you're looking for ways to take your weekday dinner up a notch!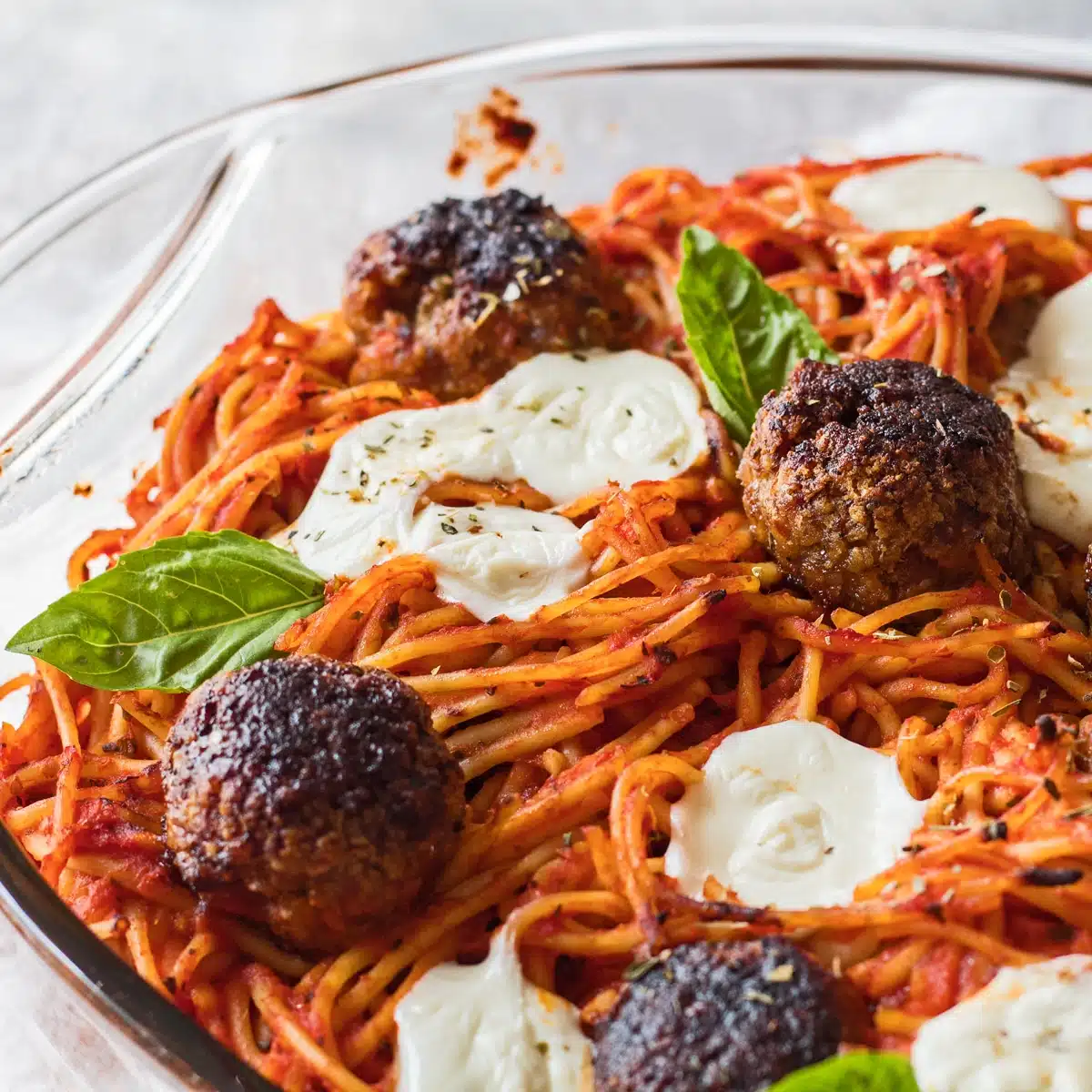 A list of tasty sides that will perfectly compliment your spaghetti dinner!
Like risotto and gnocchi, a great spaghetti is one of those beloved classic Italian dishes that should always be in a cook's back pocket. Spaghetti with red sauce is a quick, simple, and delicious meal that's wonderful on its own but it's also a great opportunity to let your creativity shine with some amazing side dishes!
Whether it's classic garlic bread, savory meatballs, or a bright refreshing seasonal salad, choosing any of these dishes will elevate your dinner to an Italian-inspired feast to be remembered.
Jump to:
Want More Recipes? Enter your email below and we'll send them straight to your inbox!
Best Side Dishes to Serve With Spaghetti
When deciding which side dish you want, it's important to think about contrasting flavors and textures. Spaghetti does not have much of texture, so crunchy vegetables and salads are always a great choice.
Something else to consider is acidity. Spaghetti can be a heavy dish so choosing a side with bright acidity helps to lighten things up!
Whichever you opt for, here are some of the best dishes to serve with your spaghetti dinner!
1. Garlic Bread
The OG. The classic. There's something about slathering crispy sourdough bread with a pungent butter full of garlic, cheese, and herbs that makes everything right in the world.
Skip the frozen store bought stuff and make your own! Garlic bread is a classic choice for a reason. It just works, every time.
Air Fryer Garlic Bread
This easy air fryer garlic bread is perfectly crispy, crazy delicious, and done in no time at all! It's as easy as mixing your garlic butter spread and popping the slices into your air fryer - and voila! You have the best garlic bread ever!
Check out this recipe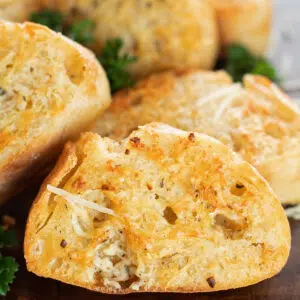 2. Panzanella Salad
Toasted, day-old bread soaked in vinaigrette with fresh tomatoes and herbs is something to look forward to every summer when tomatoes are at their best. Full of flavor and texture, it's a perfect compliment to spaghetti marinara.
3. Cucumber Salad
A quick salad of sliced cucumber, feta cheese, and red onion is always in season and makes for a great appetizer or side dish to go along with a big bowl of spaghetti.
Cucumber Vinegar Salad
This delightfully refreshing cucumber vinegar salad with dill makes a perfect light appetizer or side for any meal! This salad is nice and crisp with the perfect combination of tangy and sweet- it doesn't get any better!
Check out this recipe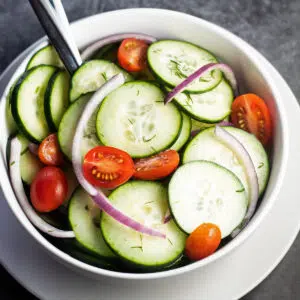 4. Caramelized Brussel Sprouts
Wonderful all year round, but especially in the colder months, caramelized Brussels sprouts make for a savory yet light side. Elevate your standard Brussels sprouts by adding a few drops of fish sauce for an umami bomb of a side dish with your spaghetti meal!
Roasted Brussel Sprouts
These tasty Oven Roasted Brussel Sprouts are super easy to make! They're also equally suitable for an anytime weeknight dinner, holiday meals, and special occasions! Fresh or frozen brussels sprouts are baked to crispy, caramelized perfection that retains their wonderfully nutty flavor too!
Check out this recipe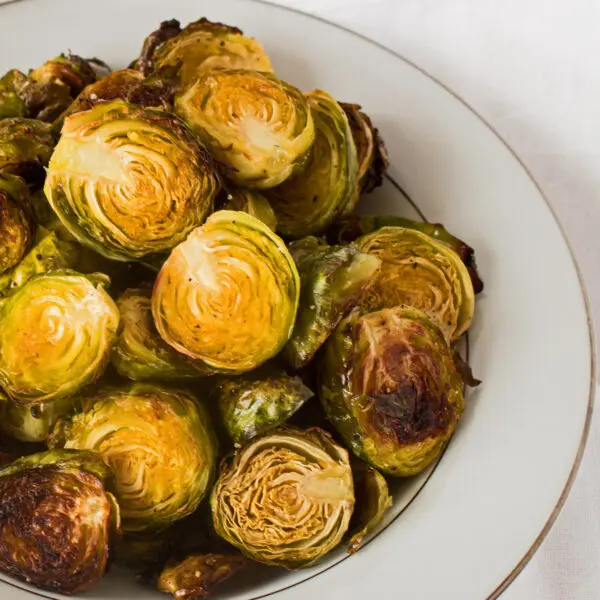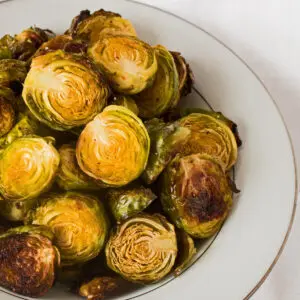 5. Garden Salad
The perfect comfort food addition to your spaghetti marinara dinner, the garden salad may be simple but it's also endlessly customizable so use whatever veggies are in season. Oven-roasted beets, goat cheese, and pine nuts make a great addition!
6. Baked Zucchini
Summer squash and zucchini are best at the height of summer and don't need much to make them delicious. Baked zucchini with a little salt, pepper, and parmesan is full of flavor and always good with a tomato sauce.
Marinate the zucchini with olive oil, sherry vinegar, and fresh oregano for a stunner of a dish!
Baked Parmesan Zucchini Rounds
These Baked Parmesan Zucchini Rounds are super quick and incredibly easy to make! They're wonderfully tasty and a healthy option as a snack or vegetable side dish! Serve with ranch dressing or marinara sauce for the perfect game day appetizer, too!
Check out this recipe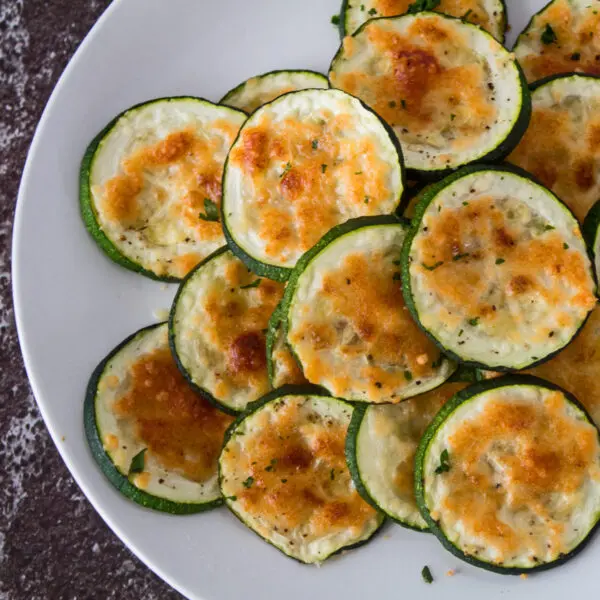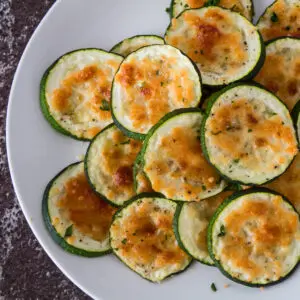 7. Caprese
Tomatoes, mozzarella, and basil is hard to beat. Go for cherry tomatoes and the "bocconcini" size fresh mozzarella for easier sharing. Drizzle some aged balsamic and really good olive oil along with some torn basil and you've got a perfect dish!
Caprese Salad With Balsamic And Olive Oil
This classic caprese salad recipe is an especially cool and refreshing appetizer, side dish, or snack for the hot summer months! You don't have to be eating Italian food to enjoy fresh tomatoes, basil, mozzarella, balsamic, and olive oil- it's an easy side salad that goes with anything!
Check out this recipe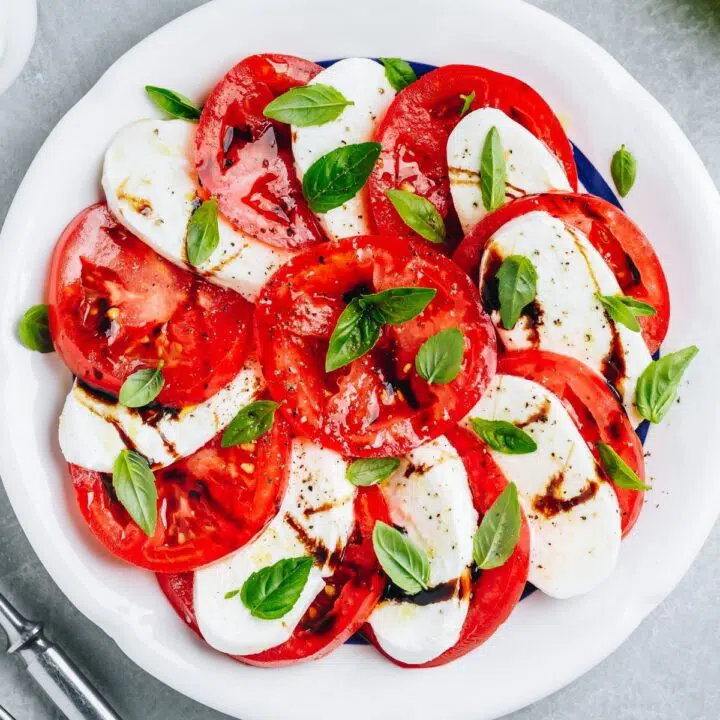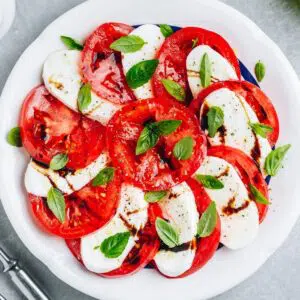 8. Meatballs
Like The Beatles, spaghetti & meatballs will never go out of style. Meatballs are a great side for many dishes, but they truly shine alongside spaghetti.
Use a mix of ground beef & pork and lots of fresh herbs like parsley and oregano for meatballs that will blow your mind!
Baked Italian Meatballs
These scrumptious baked Italian meatballs are savory, flavorful, and mildly sweet - making them a welcome addition to any meal! These easy yet flavorful meatballs will have you feeling like you're in Nonna's kitchen in no time!
Check out this recipe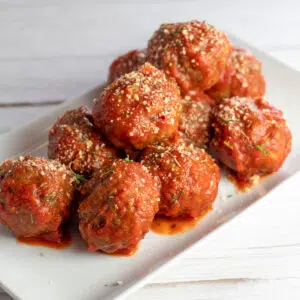 9. Roasted Broccoli
Broccoli is one of those vegetables that take roasting and charring really well. The high heat and caramelization adds amazing flavor to a simple vegetable. Add some garlic and grated Parmesan to take it over the top!
Roasted Broccoli with Garlic and Parmesan
Delightfully tasty roasted broccoli with garlic and Parmesan is a side dish made in heaven with the uniquely wonderful garlic flavor and rich Parmesan cheese topping! Plus, roasting brings out such a different broccoli flavor that is a true treat for all of your broccoli lovers!
Check out this recipe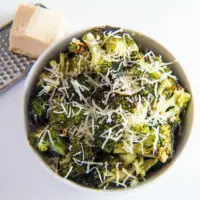 10. Ratatouille
If it grows together, it goes together. Squash, zucchini, eggplant, tomatoes and bell peppers combine into a perfect roasted melody of flavors that pair beautifully with spaghetti!
11. Grilled Romain Caesar
Upgrade your standard Caesar salad by simply grilling the romaine! The smokiness is a welcome addition to the creamy dressing and sharp cheese, all of which pair nicely with a bowl of pasta and red sauce!
Caesar Salad Dressing Without Anchovies
This Caesar Salad dressing without anchovies is delicious and creamy! Easy to make with just a few ingredients. In just minutes you'll have a rich, flavorful dressing ready to use!
Check out this recipe
12. Sauteed Mushrooms
For an earthy and meaty tasting veggie side dish to spaghetti, sauteed mushrooms are a great choice! Take it up a notch by adding chopped shallots and fine herbs for a great addition to pasta.
Garlic Butter Mushrooms
Tender, savory garlic butter mushrooms are so decadently flavorful and are one of the easiest side dishes or appetizers you can make! Just 10 minutes is all you need to saute this amazing dish to perfection!
Check out this recipe
13. Roasted Green Beans
This dish has tons of crunchy texture which pairs perfectly with a bowl of pasta. Take your standard roasted green beans to another level by adding sliced fresh radishes and pine nuts!
Roasted Green Beans
Roasted green beans are an easy-to-make side dish that are super versatile and practically effortless to get on the table for family meals! Plus, they're equally wonderful alongside holiday main dishes!
Check out this recipe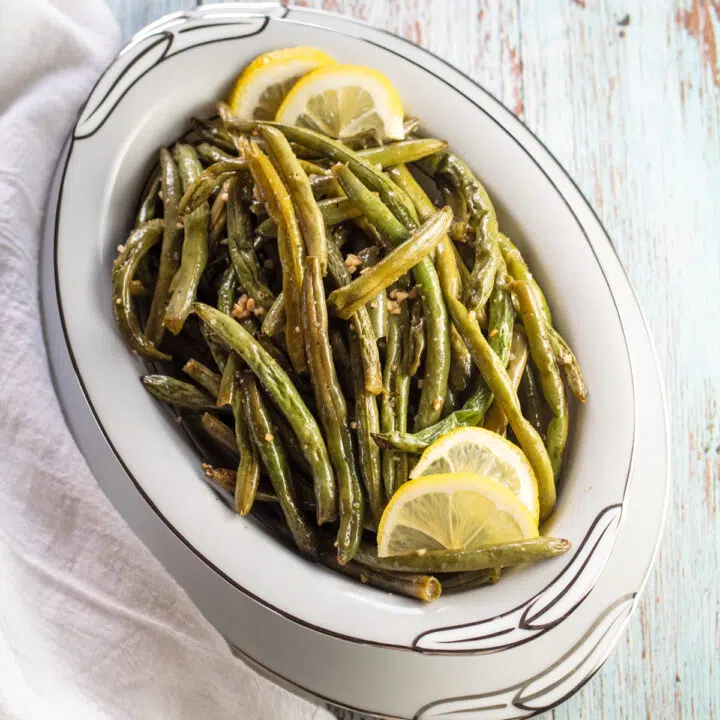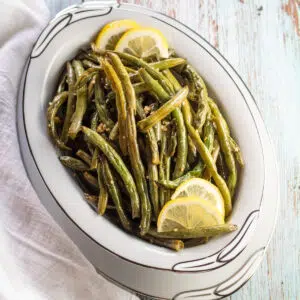 14. Bruschetta
Super quick and easy, tomatoes and basil dressed in olive oil and a little balsamic on top of crispy bread makes a great dinner side dish. Pro tip: use the garlic bread for your bruschetta to blow some minds.
15. Sauteed Broccolini
A classic gourmet side. A quick saute enhances the flavor of the the broccolini and makes it perfectly fork tender. A squeeze of fresh lemon juice and roasted garlic makes an even more delicious dish!
Sauteed Broccolini
Sauteed broccolini is a vegetable side dish that is easy to make. Everyone in the family will love to have with dinner! The tasty, tender veggie can be hard to find in stores but is totally worth grabbing every bunch on the shelves when you do find it!
Check out this recipe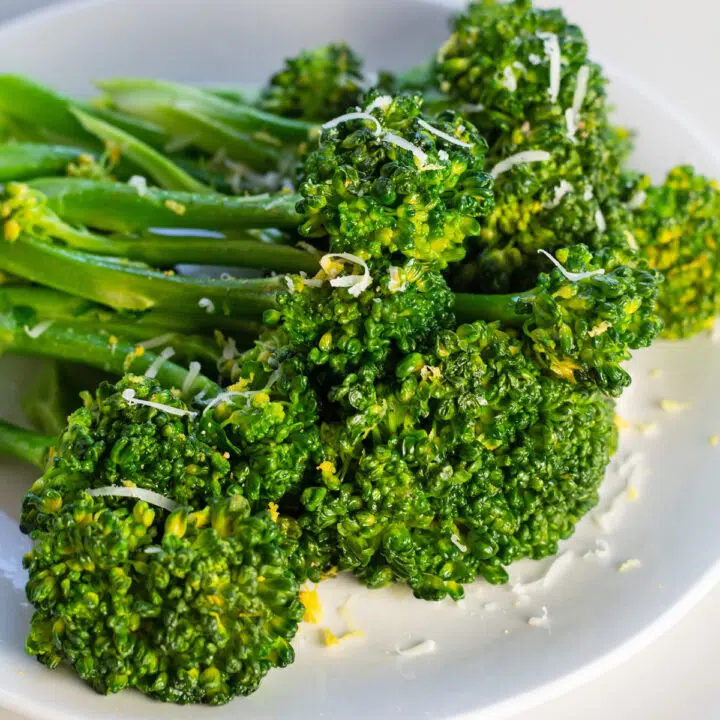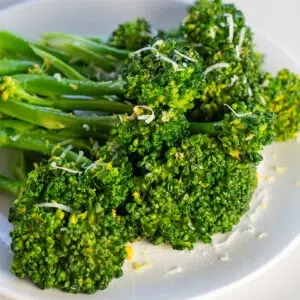 We hope that you enjoy an amazingly tasty spaghetti dinner with these ideas for the best sides to serve with your meal! Be sure to share your personal favorite sides in the comments below and check back in to let us know what you liked best! Enjoy!
📋 Recipe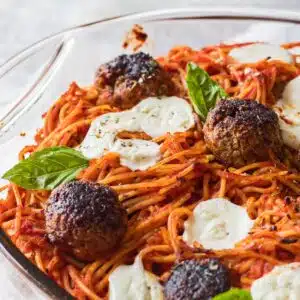 Print Recipe
Leave A Comment
Love This Recipe?
Click On A Star To Rate It!
What To Serve With Spaghetti: Sauteed Asparagus and Cherry Tomatoes (+More!)
Wondering what to serve with your fabulous spaghetti that's one of the most versatile and well-loved dishes of families everywhere! I've gathered a few of my favorite recipes to serve alongside spaghetti if you're looking for ways to take your weekday dinner up a notch!
Pin Recipe
Share on Facebook
Ingredients
1

tablespoon

olive oil

(extra virgin, or coconut oil)

1

tablespoon

garlic

(finely minced)

1

cup

cherry tomatoes

(rinsed, cut in half)

1

lb

asparagus

(1 bunch, rinsed, ends trimmed)

each, salt & pepper

(to taste)

Parmesan cheese

(shredded or grated, optional)
Instructions
Bring a large skillet with the olive oil to medium high heat, add the minced garlic to heated oil and then the halved cherry (or grape) tomatoes. Cook for 1-2 minutes, stirring to prevent burning your garlic.

1 tablespoon olive oil,

1 tablespoon garlic,

1 cup cherry tomatoes

Add the asparagus spears (cut in half, if you want to cook them faster) and stir to mix with garlic and tomatoes. Cook for 6-8 minutes, or until the asparagus has reached your desired level of tenderness. Add salt and pepper to taste. Serve immediately, sprinkle Parmesan cheese once dished up (optional).

1 lb asparagus,

each, salt & pepper,

Parmesan cheese
Nutrition
Calories:
80
kcal
(4%)
|
Carbohydrates:
9
g
(3%)
|
Protein:
4
g
(8%)
|
Fat:
4.5
g
(7%)
|
Saturated Fat:
1
g
(6%)
|
Sodium:
260
mg
(11%)
|
Potassium:
370
mg
(11%)
|
Fiber:
3
g
(13%)
|
Sugar:
4
g
(4%)
best side dishes for spaghetti, sauteed asparagus and cherry tomatoes, what to serve with spaghetti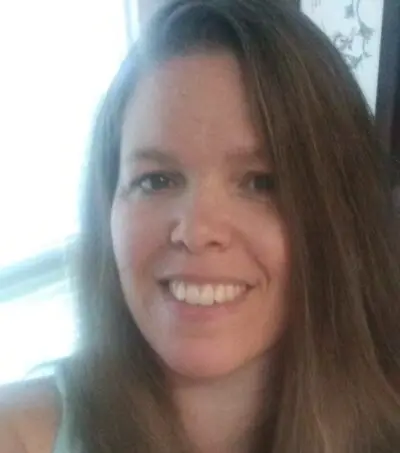 Angela is an at home chef that developed a passion for all things cooking and baking at a young age in her Grandma's kitchen. After many years in the food service industry, she now enjoys sharing all of her family favorite recipes and creating tasty dinner and amazing dessert recipes here at Bake It With Love!