What is orange roughy: The ultimate guide to everything you need to know about this incredibly delicious, delicate, and slightly sweet fish! I cover what it tastes like, what you can serve with it, where you can buy it, and more! Keep reading to learn why you need to add this tasty fish to your family's dinner rotation!
Guide To Orange Roughy
Orange roughy is a large deepwater fish that is found at the bottom of the Atlantic and Indo-Pacific oceans. It is a white-fleshed fish that has a round and slender shape, can grow up to 30 inches in size, and weigh up to 15 pounds!
Originally known as 'slimehead', this fish was eventually renamed to become more appealing and because it has bright reddish-orange skin. Orange roughy is also called 'red roughy' and 'deep sea perch'. Fun fact: these fish can live up to 150 years!
Jump to:
Want More Recipes? Enter your email below and we'll send them straight to your inbox!
If you enjoy serving simple and delicious condiments to pair with your fish dinners, be sure to check out my lemon butter sauce and bloves sauce recipes! They're especially delicious with orange roughy!
🔪 How To Cook Orange Roughy
There are a number of ways that you can perfectly cook your orange roughy! The most popular and easiest way to cook it would be to pan-fry it. You can also fry, grill, broil, poach, or bake this fish with incredible results.
On average, it takes about 15 minutes per pound to cook an orange roughy fish. The internal temperature needs to reach at least 145°F (62°C) to be considered safe to eat. You'll know when it's done when the flesh is opaque in color and it easily flakes with a fork.
😋 What Does Orange Roughy Taste Like
Orange roughy is a mild-tasting fish that has a delicate and slightly sweet flavor! It's a very lean white fish so it doesn't carry a strong "fishy" taste to it and the flesh is flaky and firm. The taste of orange roughy is comparable to other mild fish such as tilapia, red snapper, flounder, and pollock.
The mild flavor of the fish allows you to pair it with a variety of seasoning blends and flavor profiles! A simple blackened seasoning would taste exceptional on orange roughy or you can use any of your go-to fish seasonings as well.
🔎 Orange Roughy vs Cod
Both orange roughy and cod are white fish that have delicate flavor and texture. These fish are interchangeable, and you might not even notice much of a difference.
Orange roughy does have a higher amount of Selenium, Copper, and Iron. Cod is richer in Vitamins B5, B6, B12, Phosphorus, and Potassium, it is also lower in cholesterol.
🛒 Where To Buy Orange Roughy
You can typically find orange roughy at your local grocery store or fish market! It is commonly sold already skinned and filleted with the option of purchasing it fresh or frozen. If for any reason you cannot find orange roughy in your area, you can purchase it online too!
🤔 What To Serve With Orange Roughy
Orange roughy is an extremely versatile fish that pairs wonderfully with many side dishes! You can get creative and serve it with your favorite fish sides, such as salads, vegetables, rice, and potatoes, as well as a hearty pasta side dish.
Here is a list of the best side dishes to round out an orange roughy dinner! These recipes are all incredibly easy to make and pair well with all kinds of other fish too.
🥡 Storing
If your fish was frozen when you purchased it, you can place it in your freezer until you are ready to cook it. Simply thaw it in the fridge the night before. Orange roughy will last in the freezer for up to 12 months or longer if properly stored.
If you buy your fish fresh, it is best to cook it and enjoy it within the same day. If that's not possible, then only keep orange roughy in your fridge for a maximum of 2 days.
After you've cooked your orange roughy, you can place any leftovers in an airtight container and store it in your fridge for up to 2 days.
Now that you know everything about this delicious fish, are you excited to try or have you tried it before? Leave me a comment down below and let me know what you think!
>>>>See all of my recipes HERE<<<<
📖 More Helpful Seafood Guides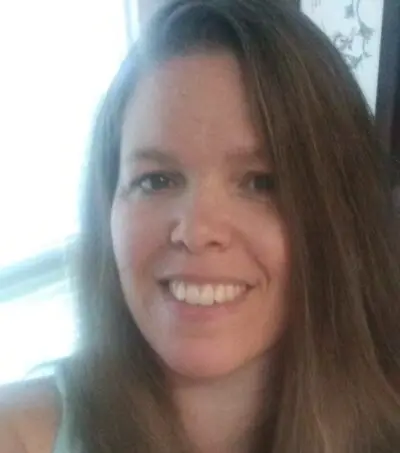 Angela is an at home chef that developed a passion for all things cooking and baking at a young age in her Grandma's kitchen. After many years in the food service industry, she now enjoys sharing all of her family favorite recipes and creating tasty dinner and amazing dessert recipes here at Bake It With Love!