What is a torta, where can I buy one, what is the best way to prepare one, is it good for me, and what does it taste like? I have all of the answers you're looking for in this helpful article! Keep on reading to find out everything you need to know about tasty tortas!
Guide To Tortas
International cuisine has become widely popular throughout the last decade due to social media and restaurant influencers! If you have any knowledge of Mexican street food, then you may have heard of a dish called a torta.
This article is going to let you know everything you need to know about tortas including what they are, how they are made, and a few tips to make them deliciously authentic!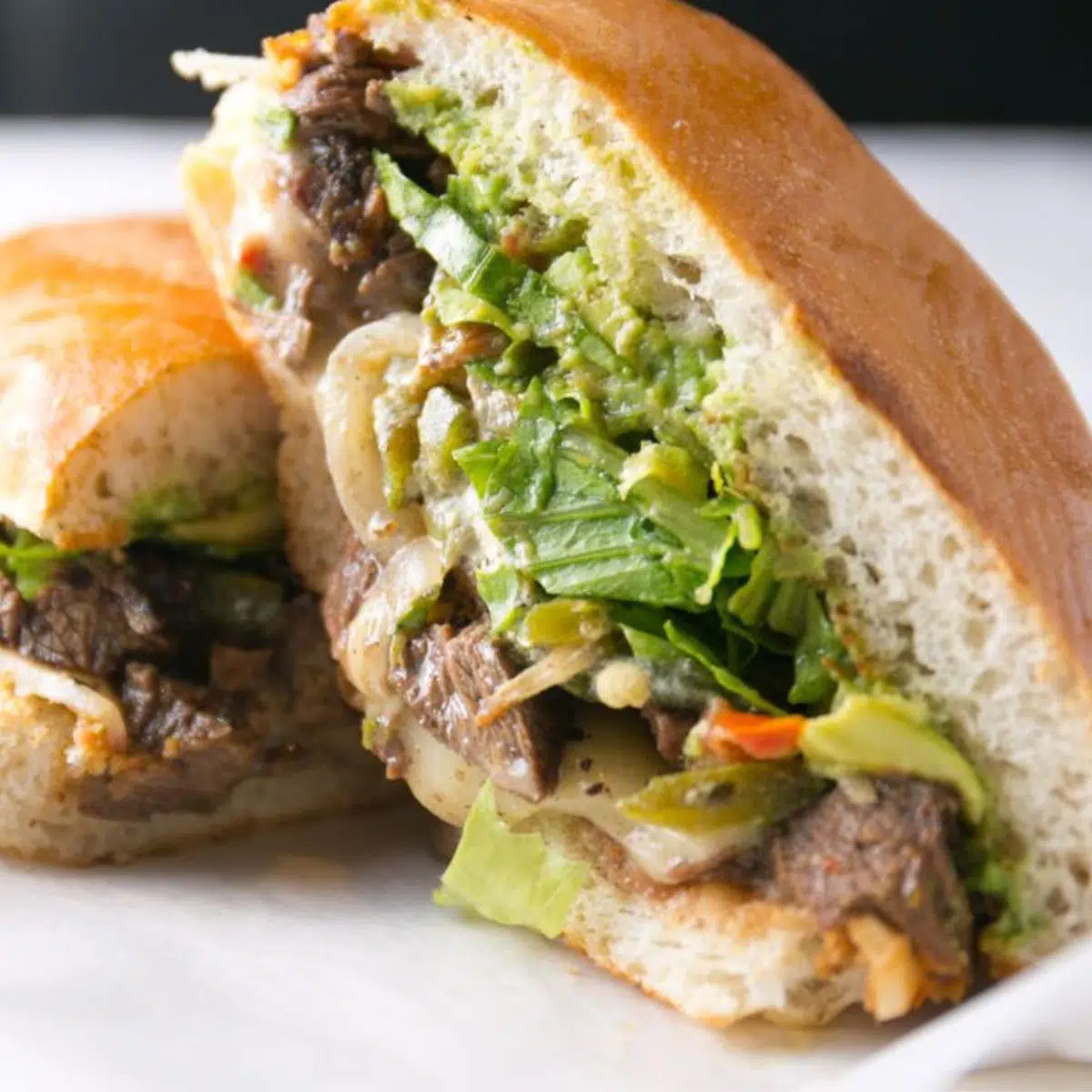 Jump to:
What Is A Torta
A torta is a Mexican sandwich that is eaten throughout the country of Mexico. Many Mexican immigrants have introduced this delicious street food to the United States over the past few years.
The torta is made with a fluffy bun, similar to a hoagie roll. The bun is soft on the inside and perfectly crusty on the outside and is sliced lengthwise and then slathered with delicious butter.
Tortas are topped with various Mexican-inspired ingredients such as refried beans, fried meats, sliced or shredded cheese, pickled onions, or tender avocado.
You can fill your torta with almost any ingredients that you like! They are completely customizable and delicious.
Fill your torta with many toppings so that it is fully packed and sloppy, or just a few simple toppings!
How To Cook A Torta
Cooking a torta will depend on which items you choose to fill it with. The torta itself doesn't need to be cooked, since it is a sandwich. But, if you choose to make either the bun, meat, or fillings homemade you will need to cook those items!
I have a delicious brioche bun recipe that would be perfect for a torta! My brioche buns are soft and fluffy on the inside with just the right amount of crispness on the outside!
Traditional meat filling for a torta is shredded chicken, which means my Instant Pot shredded chicken recipe will work perfectly as the meat for this Mexican street food!
Want to make the shredded chicken even more authentic? Spice is up with some homemade taco seasoning to deepen the flavor and add a taste of Mexico!
If you want to fill your Mexican sandwich with other traditional toppings, then try out my refried black beans! These refried beans are packed full of authentic Mexican flavors and will make your torta hearty and delicious!
Finish off your torta with simple toppings like guacamole, salsa, pico de gallo, queso fresco, or Baja sauce!
Tips on Cooking A Torta
If you want an authentic Mexican torta, then the following tips are sure to help enhance your experience!
Tip 1. Drown your sandwich in delicious red sauce to make a smothered sandwich known as torta ahogada! Try my red sauce recipe here!
Tip 2. For a crispy torta, slice your bun and toast it in a skillet before you add your fillings and toppings!
Tip 3. If you are adding refried beans to your torta, spread them evenly along the bread before adding any other toppings! This helps ensure you will have beans with every bite and they help bind the toppings together!
What Does A Torta Taste Like
A torta tastes like a hybrid version of a soft taco mixed with a hoagie! The bold Mexican flavors that can be found in a taco are often used as the fillings for a torta, but the soft and crunchy bread allows it to taste similar to a hoagie!
The taste of your torta will vary greatly depending on what you fill it with. If you want an explosion of authentic flavors, add well-seasoned fillings that use common Mexican spices.
A Torta Vs A Taco
A Torta is similar to a taco, but the two have one major difference. Tortas use bread, and a taco uses a crispy or soft tortilla!
Both a Torta and a taco can be filled with refried beans, meat, queso, guacamole, and fresh veggies, and topped with salsa or sauce!
Best Recipes
The best recipe for a torta will include ingredients that you love! Since they are completely customizable, you can change the recipe every time you make them and have a whole new dish!
One of my favorite ways to serve a torta is with delicious homemade sofritas, fresh sautéed vegetables, and creamy guacamole! This recipe is completely vegetarian!
My husband loves my carne asada torta, loaded with guacamole or smashed avocado and pickled jalapenos!
Is A Torta Good For Me
A torta can have many calories depending on what you fill it with! The more toppings you have, the higher the fat and calorie content.
If you want to make your torta healthy you can opt for low-fat meats, skip the sauce and queso, and then add plenty of fresh vegetables.
Tortas made with fried meats, layers of cheese, multiple sauces, and beans are going to be higher in fat and calories.
Where Can I Buy A Torta
A torta can be easily made at home in your own kitchen! All ingredients for this Mexican sandwich can be purchased at your local grocery store!
If you want to forgo cooking tonight, then you can buy an already-prepared torta at almost any Mexican restaurant!
How Long Tortas Last Once Prepared
Keeping all ingredients separate is recommended. For the best results, prepare the sandwiches when you are ready to eat them for the best experience. A pre-made torta will not heat evenly, and the cold ingredients will become warm once you cook them.
Always store whichever meat you chose in an airtight container. It will stay good in the refrigerator for up to 3 days. Always wait until the meat reaches room temperature before refrigerating it.
Bread can last up to one week in the refrigerator in a sealed bag or container.
Other toppings will vary depending on how they were prepared, items such as guacamole have a very short shelf life and should be used as soon as possible.
Have you tried the authentic Mexican sandwich known as a torta? What are your favorite fillings and toppings? I would love to know in the comments below!
📖 More Food Guides
Do you love a recipe you tried? Please leave a 5-star 🌟rating in the recipe card below and/or a review in the comments section further down the page.
Stay in touch with me through social media @ Pinterest, Facebook, Instagram, or Twitter! Subscribe to the newsletter today (no spam, I promise)! Don't forget to tag me when you try one of my recipes!
📖 Recipe Card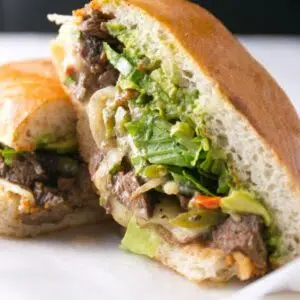 Print Recipe
Leave A Comment
Love This Recipe?
Click On A Star To Rate It!
What Is A Torta: Carne Asada Torta (+ Best Cooking Tips)
What is a torta, where can I buy one, what is the best way to prepare one, is it good for me, and what does it taste like? I have all of the answers you're looking for in this helpful article! Keep on reading to find out everything you need to know about tasty tortas!
Pin Recipe
Share on Facebook
Ingredients
1

lb

carne asada

(check out my recipe)

2

telera rolls

(or bolillo rolls)

1

cup

iceberg lettuce

(shredded)

1

small

avocado

(mashed)

1

tomato

(thinly sliced)

⅛

small

red onion

(thinly sliced)

¼

cup

cotija

(crumbled, or feta, or Parmesan)

12

slices

pickled jalapeno

¼

cup

refried beans

(see my recipe or use your own, optional)

4

dashes

hot sauce

(optional)
Help Us Out!
If you love a recipe, be sure to come back and share your ratings. This helps future users, and allows me to continue sharing free recipes! Angela
Instructions
To begin, cut your carne asada into strips or sandwich-size pieces.

Open your telero rolls and spread mashed avocado on the inside of both the top and bottom bun.

2 telera rolls,

1 small avocado

If using refried beans, spread it across the top bun with the mashed avocado.

Then, stack the bottom bun with the carne asada, tomatoes, red onions, shredded iceberg lettuce, cotija cheese, pickled jalapenos, and hot sauce, if using.

1 cup iceberg lettuce,

1 tomato,

⅛ small red onion,

¼ cup cotija,

12 slices pickled jalapeno,

4 dashes hot sauce

Gently press the top and bottom buns together, forming a sandwich. Serve immediately.
Equipment You May Need
Notes
If you don't have cotija cheese, you can also use crumbled feta or Parmesan cheese.
For some added heat, use a couple of dashes of hot sauce!
To store: If you have any leftovers, store them in an airtight container in the fridge for up to one day. However, the lettuce and tomatoes could make the bread soggy, so I recommend enjoying it immediately after making it.
Nutrition
Calories:
1132
kcal
(57%)
|
Carbohydrates:
103
g
(34%)
|
Protein:
70
g
(140%)
|
Fat:
53
g
(82%)
|
Saturated Fat:
14
g
(88%)
|
Polyunsaturated Fat:
14
g
|
Monounsaturated Fat:
19
g
|
Trans Fat:
2
g
|
Cholesterol:
159
mg
(53%)
|
Sodium:
11695
mg
(508%)
|
Potassium:
3057
mg
(87%)
|
Fiber:
30
g
(125%)
|
Sugar:
26
g
(29%)
|
Vitamin A:
12381
IU
(248%)
|
Vitamin C:
122
mg
(148%)
|
Calcium:
357
mg
(36%)
|
Iron:
18
mg
(100%)
carne asada torte, how do you explain what a torta is, torta, what is a torta, what is a torta mexican, whats the difference between a sandwich and a torta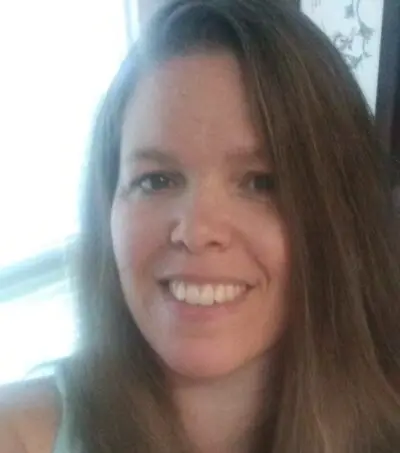 Angela is an at home chef that developed a passion for all things cooking and baking at a young age in her Grandma's kitchen. After many years in the food service industry, she now enjoys sharing all of her family favorite recipes and creating tasty dinner and amazing dessert recipes here at Bake It With Love!