What is bockwurst, what does it taste like, how do I cook it, and is it the same thing as Bratwurst sausage? If you've never heard of bockwurst, you need to try it! Keep on reading to find out everything you need to know about this tasty German sausage.
What Is German Bockwurst Sausage?
Bockwurst is lesser known in the United States and is actually more common in Europe. It is a German sausage that is made from pork or veal and flavored with salt, paprika, white pepper, and herbs.
It is often smoked and eaten with an iced cold bock beer! Yum!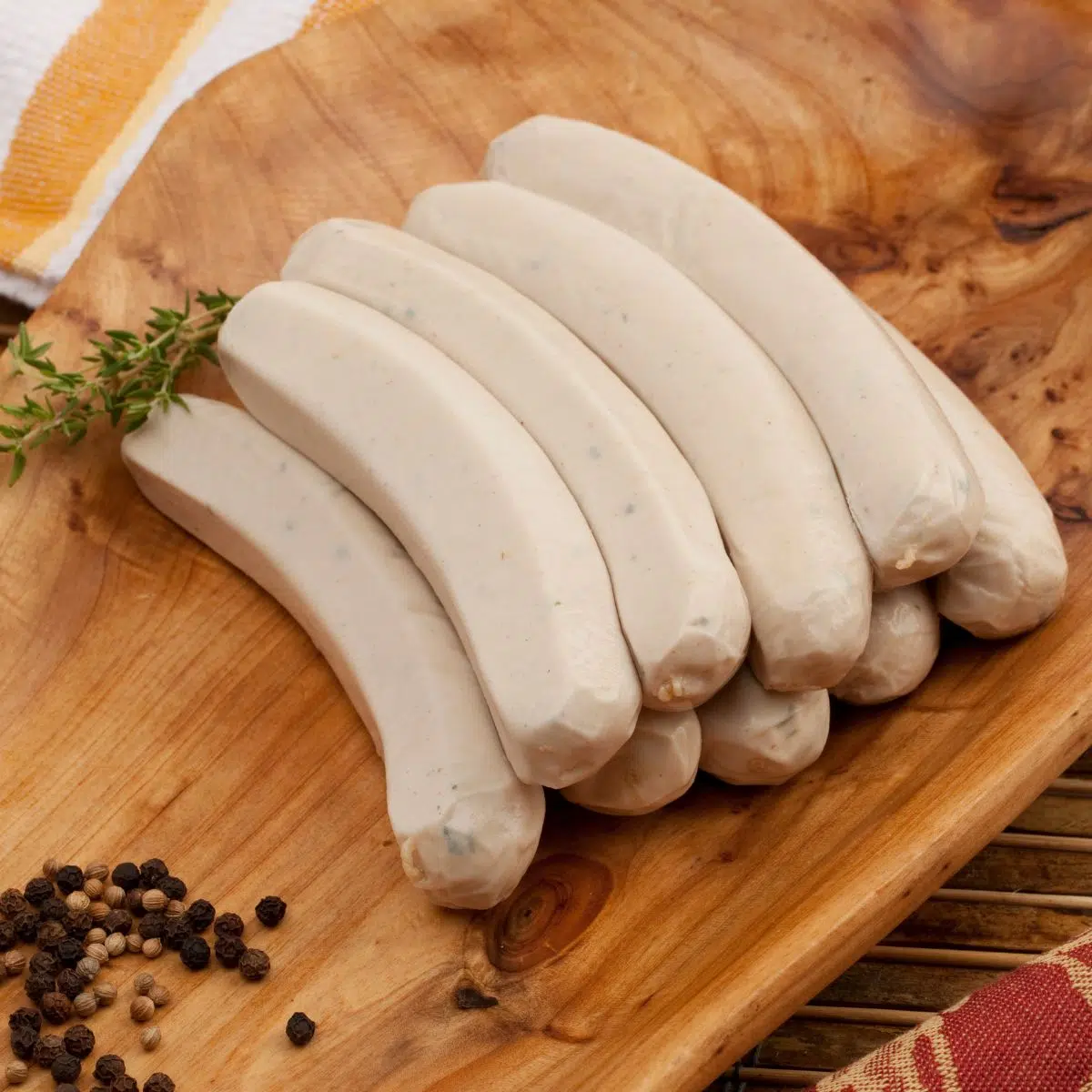 Jump to:
How To Cook Bockwurst
Typically, bockwurst is cooked by steaming, simmering, or even grilling. Boiling is not as common because it causes the casing to split open, and it loses its delicious flavor.
Tips On Cooking Bockwurst
Tip 1: Do not boil. Boiling this sausage will cause the casing to split open and it will therefore lose its flavor.
Tip 2: If you want to make homemade bockwurst, use a higher ratio of veal rather than pork. Veal is traditionally used in bockwurst and makes the sausage less fatty.
Tip 3: No matter which way you cook your sausage, always be sure that the internal temperature is 165°F (74°C). Use a meat thermometer to check the internal temperature before serving.
What Does Bockwurst Taste Like
Bockwurst tastes similar to a bratwurst! However, it is often less fatty because it is made with veal and pork rather than just pork.
It is seasoned with delicious herbs and spices such as parsley, onion powder, chives, nutmeg, coriander, and ginger which make its flavor bold and earthy.
Bockwurst Vs Bratwurst
Bockwurst and bratwurst are very similar types of German sausage. Both are fresh sausages that are often made with pork and fresh herbs and spices.
Bockwurst is more known for having a combination of pork and veal, allowing it to be less fatty than bratwurst.
Brats can be made with pork, veal, or beef which can alter their flavor and texture.
Best Bockwurst Recipes
Homemade bockwurst is made with finely ground veal, pork, salt, paprika, white pepper, chives, parsley, onion powder, nutmeg, coriander, and ginger.
Whether you make it at home or buy it from the store, it pairs well with delicious red cabbage, German potato salad, or a warm onion roll!
Is Bockwurst Good For Me
Bockwurst is made with veal and pork. Both types of meat contain protein, vitamins, and essential amino acids.
The variety made with veal has less fat than bockwurst made with pork. If you are on a low-fat diet then you may want to opt for a veal sausage.
Where To Buy
Bockwurst isn't as common in the United States as it is in Europe. You may be able to find some at your neighborhood grocery store, or a local butcher shop that specializes in German sausages.
Storage
In general, this sausage should be consumed within 3 days after it had been prepared. Store any uneaten sausage in an airtight container in the refrigerator for up to 72 hours.
Have you ever tried bockwurst? Do you buy yours from the local butcher or make yours homemade? We would love to know in the comments below!
📖 More Food Guides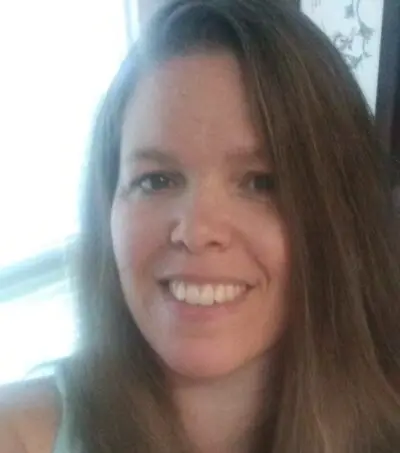 Angela is an at home chef that developed a passion for all things cooking and baking at a young age in her Grandma's kitchen. After many years in the food service industry, she now enjoys sharing all of her family favorite recipes and creating tasty dinner and amazing dessert recipes here at Bake It With Love!