What is frankfurter, is it a type of sausage, how do I cook it, and is it any different than a regular hot dog? I've put together a guide of everything you'll need to know about this interesting sausage! In fact, I'll even break down the differences between frankfurters and hot dogs!
What Is Frankfurter Würstchen
Frankfurter Würstchen is a thin, parboiled German sausage that is made with pork and cased in sheep intestine.
The unique flavor is due to the method of low-temperature smoking. In fact, this sausage is often cooked only briefly or not at all to minimize the risk of breaking its delicate casing!
Jump to:
If you want to know even more, check out my article which is all about the different types of German sausage!
How To Cook Frankfurter
Frankfurter Würstchen is cooked for 8 to 10 minutes in warm water. It is never boiled, grilled, or fried!
Tips On Cooking Frankfurter
Tip 1: Bring a pot of water to a boil and remove it from the heat. Then add your frankfurter and allow it to sit for 10 minutes before consuming.
Tip 2: Do not fry, grill, or boil your frankfurter. Heavy cooking methods will cause the sheep intestine casing to break open.
Tip 3: Don't cook your frankfurter at all! Simply eat it as is with your favorite side dishes.
What Does Frankfurter Taste Like
Frankfurter is very similar to an American hot dog. They are both pre-cooked and don't require extensive preparation before consumption. Each sausage is mildly seasoned and pairs well with condiments to help enhance its flavor.
Frankfurter vs Hot Dogs
Both types of sausage are pre-cooked and easy to prepare. But one is only found in Germany, while the other is found worldwide.
Frankfurter Würstchen is only made in Frankfurt, Germany. In fact, it is a protected class of sausage that actually has a law stating that only frankfurters made in Frankfurt can use the name!
Hot dogs are found all around the world! Of course, they are a classic American summertime food. Hot dogs are eaten at barbecues, picnics, and tailgate parties!
Best Frankfurter Recipes
The best way to make frankfurter is to eat it as-is or slightly warm. There are minimal ways to cook this delicate sausage.
Frankfurter Würstchen is best served with German potato salad or on a soft oat roll and topped with tangy mustard.
Is Frankfurter Good For Me
This pork sausage is full of protein which is good for you, but it is often loaded with salt and fat which can be bad for people with high cholesterol or heart disease.
Where To Buy
Frankfurter Würstchen is technically only made in Frankfurt, Germany. Unless this sausage has been made overseas and shipped to the United States, chances are you won't be able to buy the authentic version.
If you want to buy the closest thing to it then go to any grocery store and buy a pack of hot dogs!
However, you may be able to buy this rare sausage at a local butcher shop that specializes in German meats and sausages.
Storing
Frankfurter Würstchen will last up to 3 days in a properly sealed container in the refrigerator once it has been prepared.
Have you ever had authentic Frankfurter Würstchen? What did you think of it? Let us know in the comments below!
📖 More Helpful Food Guides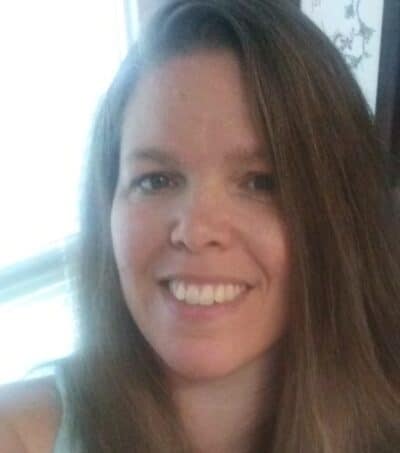 Angela is an at home chef that developed a passion for all things cooking and baking at a young age in her Grandma's kitchen. After many years in the food service industry, she now enjoys sharing all of her family favorite recipes and creating tasty dinner and amazing dessert recipes here at Bake It With Love!