How long can you keep prime rib in the freezer, what is the best way to store it, and what is the best method for thawing it? I've done the research and gathered all the information you need. Here is the ultimate guide to storing your prime rib in the freezer!
Storing Prime Rib In The Freezer
There could be a ton of different reasons why you might need to put your prime rib in the freezer. You may be trying to save some money by purchasing your roast before the holiday markups, or you simply don't need it for a few more weeks.
Regardless of the reason, it is important to know the best method for storing this tasty cut of meat (and for how long!) Let me walk you through all of the best methods for prepping and storing your prime rib.
Jump to:
Before you head to the store, make sure you check out my guide on how to select the best prime rib roast!
How Long Can You Keep Prime Rib In The Freezer
In short, the FDA advises that raw prime rib be stored in the freezer for a maximum of 12 months. This timeline is only valid if the meat was properly stored.
Sometimes, it is not as simple as buying raw prime rib at the butcher counter and then tossing it into the freezer when you get home. There are different methods for properly packaging your meat in order to ensure optimal freshness when it comes time to defrost it.
The three main components that threaten the safety of raw meat are oxygen, moisture, and light. When these three factors are not addressed bacteria can form, causing your meat to spoil.
How To Freeze Raw Prime Rib
When freezing uncooked prime rib, it is best to avoid cutting it into smaller pieces. This ensures that the meat remains as flavorful as possible. Therefore, make sure you have an ample amount of freezer space for the size of your cut of meat.
If possible, try to store your meat in an area of the freezer that has a good supply of airflow around it. This helps the meat to freeze as quickly as possible, thus giving bacteria a minimal amount of time to grow.
Here are the three best methods for freezing your uncooked meat.
Vacuum-Sealed
Oxygen is one of the enemies of raw meat, as it promotes bacterial growth. Therefore, vacuum-sealing your prime rib is a great way to package it before placing it in the freezer.
Vacuum-sealing raw meat is one of the most ideal options for storage because it eliminates moisture and oxidation. It even will prevent freezer burn! It's an all-around winning combination.
With this method, you'll be able to freeze your prime rib for the maximum FDA recommendation of 12 months (*see note).
As an added layer of protection against light, go ahead and wrap your vacuum-packed prime rib in a layer of heavy-duty aluminum foil. It may seem unnecessary, but you really want to ensure that no light reaches your frozen meat!
Freezer Wrap
Of course, not everyone has a handy vacuum sealer in their kitchen. Don't worry, freezer wrap is still a super great option!
First, tightly wrap your prime rib in freezer wrap. Then, add a safety layer of heavy-duty aluminum foil to eliminate light exposure. Finally, place the double-wrapped meat into a freezer-safe storage bag and squeeze out as much excess air as possible.
You'll be able to store your meat for anywhere from 4-12 months using this method, depending on how well you wrapped and stored it (as well as other previously mentioned factors).
Original Packaging
Another storage option is simply keeping the prime rib in the packaging that it came in. It has already been thoroughly wrapped for you!
Without removing any of the packagings, simply wrap it tightly in some aluminum foil and then place it into a large freezer bag- just like the freezer wrap method. Don't forget to squeeze out all of the excess air!
Notes For Freezing Prime Rib
This maximum timeframe of 12 full months is dependent on the fact that the freezer consistently stays below freezing, as well as maintaining minimum light exposure.
Make sure you freeze your meat as soon as possible after buying it. It is especially important that it is frozen before the 'best by' date.
It is always good practice to label and date all of your frozen meats to ensure you thaw and cook them within the recommended time frame!
Do not use aluminum foil directly on raw meat as it can easily stick to it and break off in pieces.
Thawing Prime Rib
When you are finally ready to enjoy your tasty prime rib, you must first allow it to defrost.
Of course, you could cook the meat frozen but it is not recommended. It takes much longer to fully cook and is also prone to drying out.
The best way to defrost your frozen prime rib is to move it to the refrigerator about 24 hours in advance (with a maximum of 4 days).
Freezing Cooked Prime Rib
Freezing cooked prime rib is not exactly the same thing as freezing raw meat. For starters, once cooked, the FDA's guideline drops to a maximum of 6 months of freezer time rather than 12.
You can use any of the above methods for freezing leftover prime rib. However, it is incredibly important that you allow your meat to cool completely before you wrap it to be frozen (either in the fridge or at room temperature for up to 2 hours).
For more helpful information regarding your leftovers, check out my post all about how long leftover prime rib will last!
Follow this guide for ensuring the maximum level of safety (and flavor) for your prime rib when storing it in the freezer. What is your favorite way to serve prime rib? Let me know down below!
🥩 Best Recipes Using Prime Rib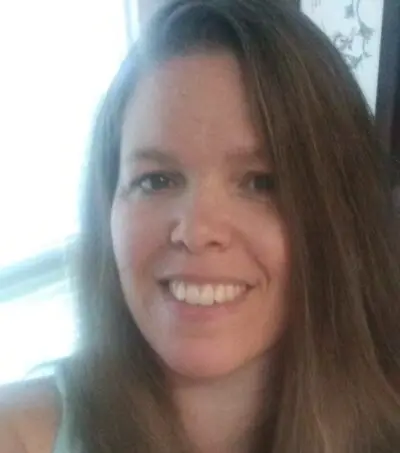 Angela is an at home chef that developed a passion for all things cooking and baking at a young age in her Grandma's kitchen. After many years in the food service industry, she now enjoys sharing all of her family favorite recipes and creating tasty dinner and amazing dessert recipes here at Bake It With Love!