Different types of German sausage have a variety of unique flavors and can be featured in many different tasty recipes! Here is the ultimate guide to all of the best and most popular German sausages! From bratwurst to weisswurt, we are going to discuss all of them!
Guide To German Sausages
There are many types of German sausages (or wursts) found all around the world. There are succulent sausages that are served hot with side dishes as well as mild sausages that are served cold on sandwiches.
If you want to know more about German sausage then the list below will tell you about all the delicious types, what they are made with, and how they are served.
Jump to:
For some delicious, German-inspired recipes, check out my list of Oktoberfest menu ideas! Additionally, you can try some of my favorite sausage recipes!
1. Bratwurst
The most common of all the German sausages is, of course, the bratwurst. This German sausage is made from meat that has been finely chopped and is made with either pork, veal, or beef.
2. Frankfurter Würstchen
Frankfurter Würstchen is a pre-cooked sausage that is eaten everywhere in the world. Common versions of this sausage are the American hot dog, Vienna sausages, and franks.
3. Leberwurst
Leberwurst is made with pig or calf liver and is a thin spreadable sausage that is used to make open-faced sandwiches. This sausage is seasoned with spices such as black pepper, thyme, ground mustard, and nutmeg.
4. Weisswurst
Weisswurst is a German white sausage that is made with bacon, minced pork back, and veal. It is traditionally flavored with parsley onions, lemon zest, ginger, cardamom, and mace.
5. Blutwurst
Blutwurst is a blood sausage that is made from pig blood and pork rind. It is pre-cooked and often served warm with mashed potatoes.
6. Thüringer Rostbratwurst
This traditional German sausage is made with mixed pork, beef, and veal. It is grilled or roasted and served hot with a roll or on a sandwich.
7. Kochwurst
Kochwurst is a unique sausage that is made from leftover ingredients such as tongue, blood, and liver. The ingredients are cooked and seasoned, then they are put into a casing or jar and served within a day or two.
8. Knipp
Knipp is made with pork head, pork belly, pork rind, oats, broth, and seasoned with salt, allspice, and pepper. This smoked sausage is often served with sweet side dishes such as applesauce or sweet pumpkin.
9. Gelbwurst
Gelbwurst is a light-colored sausage that is made with pork, veal, ginger, and nutmeg. It's often sliced thin and eaten on cold sandwiches.
10. Jagdwurst
Jagdwurst is a German sausage that is made with various cuts of pork such as pork belly, pork sausage, and lean pork. Sometimes beef is added as well, and it is seasoned with delicious spices and herbs. It can be eaten hot in soups or cold on sandwiches.
11. Regensburger Wurst
This delicious sausage is made with pork chunks and ground pork then seasoned and stuffed into a beef casing that is made from the intestines. Many people choose to eat this sausage cold, but it can be heated and eaten hot on a roll as well.
12. Teewurst
Teewurst is a fatty sausage that is made from bacon and pork. This sausage is almost half fat which allows it to be spreadable making it perfect for sandwiches.
13. Debrecener
Debrecener is a pork sausage that is made with garlic, marjoram, paprika, and pepper. The amble amounts of spices made this sausage a mixture of red and orange. It is often sliced thin, then broiled or baked.
14. Extrawurst
Extrawurst is a well-seasoned sausage that is made from beef, pork, and bacon fat. It is sliced thin and served cold on sandwiches, subs, and hoagies.
15. Currywurst
Currywurst is a German sausage dish that is made with bratwurst and seasoned with curry powder, Worcestershire sauce, and tomato sauce. This dish can also be made with other sausages as well.
16. Ahle Wurst
Ahle wurst is a hard pork sausage that is made from bacon and pork. This sausage is mainly seasoned with only salt and pepper, but other spices can be used such as clove, sugar, or garlic.
17. Wollwurst
Wollwurst is a sweet sausage that is made from pork and veal. It is long and thin with no casing on the outside. Wollwurst is often served with German potato salad or gravy.
18. Leberkäse
Leberkase is made with finely crushed corned beef, pork, and onions. This sausage can be sliced and pan-fried until the outer edges are crispy and crunchy, then served with creamy scrambled eggs or homemade fries.
19. Pinkel
Pinkel sausage is made with beef, bacon, pig lard, oats, onions, salt, and pepper. This sausage is made with a traditional dish known as Kohl-und-Pinkel-Touren and eaten during the winter.
20. Bierwurst
Bierwurst is a German smoked sausage that is cooked on a smoker and seasoned with garlic, paprika, black pepper, and mustard seeds. This sausage is often used for sandwiches and hoagies.
Where To Buy German Sausage
You can pick up German sausage at your local supermarket! Depending on the specific variety you are looking for, some are easier to find than others.
However, a butcher shop should carry most, if not all, of these German sausages!
❓ What Is Another Name For German Sausage?
German sausages are also known as wursts! Technically, it means a large sausage that is specifically made in Germany or Austria!
❓ What Is White German Sausage Called?
The white sausage that we all know and love is called Weisswurst (which literally translates to 'white sausage').
😋 Tasty German Recipes
Which German sausage is your favorite? Let us know in the comments below which German sausage you like to make at home!
📋 Recipe
Print Recipe
Leave A Comment
Love This Recipe?
Click On A Star To Rate It!
Types of German Sausage: Grilled Brats
Different types of German sausage have a variety of unique flavors and can be featured in many different tasty recipes! Here is the ultimate guide to all of the best and most popular German sausages! From bratwurst to weisswurt, we are going to discuss all of them!
Pin Recipe
Share on Facebook
Ingredients
6

bratwurst sausages

(raw, thawed)

6

bratwurst buns

(optional)

6

tablespoon

German mustard

(optional)

6

tablespoon

sauerkraut

(optional)

12-24

oz

beer

(optional - A good German beer like Carlsberg, Beck's, St Pauli Girl, or IPA of your choice.)
Instructions
Grilled Brats
Adjust your grill, charcoal, gas, pellet, etc. to a temperature between 300°F (149°C) to 350°F (176°C). For charcoal you will probably need to move your coals to one side for 2 zone grilling, gas grills just turn the gas off one side, and for pellet grills you will just need to just adjust the temperature control.

Place brats on the grill for about 20 minutes, turn the sausages every so often to get a nice caramelization. The brat temperatures should have an internal temperature of at least reach 160°F (72°C).

Remove from grill and serve on buns, with a great German mustard and sauerkraut.

6 bratwurst buns,

6 tablespoon German mustard,

6 tablespoon sauerkraut
Grilled Beer Brats (optional)
Pour beer into a skillet (with a cover), add in brats bring to a simmer/low boil, and cook in the beer for about 15 minutes or until your brats are at a temperature of 160° (72C).

12-24 oz beer,

6 bratwurst sausages

Place directly on the grill for 2 to 3 minutes to get a nice brown caramel color. Be sure to rotate them often , do not let them sit too long as they can quickly burn over direct heat.

Remove from grill, serve and enjoy!
Equipment You May Need
Notes
For direct grilling brats a little low and slow is the way to go, at high temps the brats will burst.
Do not pierce the casing the great juices will pour out leaving you a kind of dried sausage.
Finished temps should be between

160°F (72C) and 180°F (82°C).
Nutrition
Calories:
220
kcal
(11%)
|
Carbohydrates:
2
g
(1%)
|
Protein:
9
g
(18%)
|
Fat:
19
g
(29%)
|
Saturated Fat:
7
g
(44%)
|
Polyunsaturated Fat:
2
g
|
Monounsaturated Fat:
10
g
|
Cholesterol:
49
mg
(16%)
|
Sodium:
558
mg
(24%)
|
Potassium:
230
mg
(7%)
|
Vitamin A:
4
IU
|
Calcium:
18
mg
(2%)
|
Iron:
1
mg
(6%)
beer brats, bratwurst, German sausage varieties, German sausages, Grilled Brats, Types of German Sausage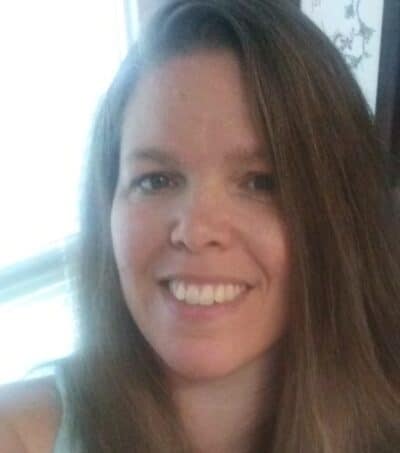 Angela is an at home chef that developed a passion for all things cooking and baking at a young age in her Grandma's kitchen. After many years in the food service industry, she now enjoys sharing all of her family favorite recipes and creating tasty dinner and amazing dessert recipes here at Bake It With Love!