What is bavette steak, what does it taste like, how do you cook it, and why haven't you heard of it - we answer all of that and more! Bavette steak is a lesser-known name for a flank steak, and it's time to let you in on this what makes this rich and flavorful steak so amazing!
Bavette Steak Cut (Flank Steak)
There's a reason the term 'bavette steak' isn't well known. If the name was mentioned to you and you're eager to learn more, or better yet, you got your hands on this delicious cut of steak but are wondering how to cook it, we're here to help!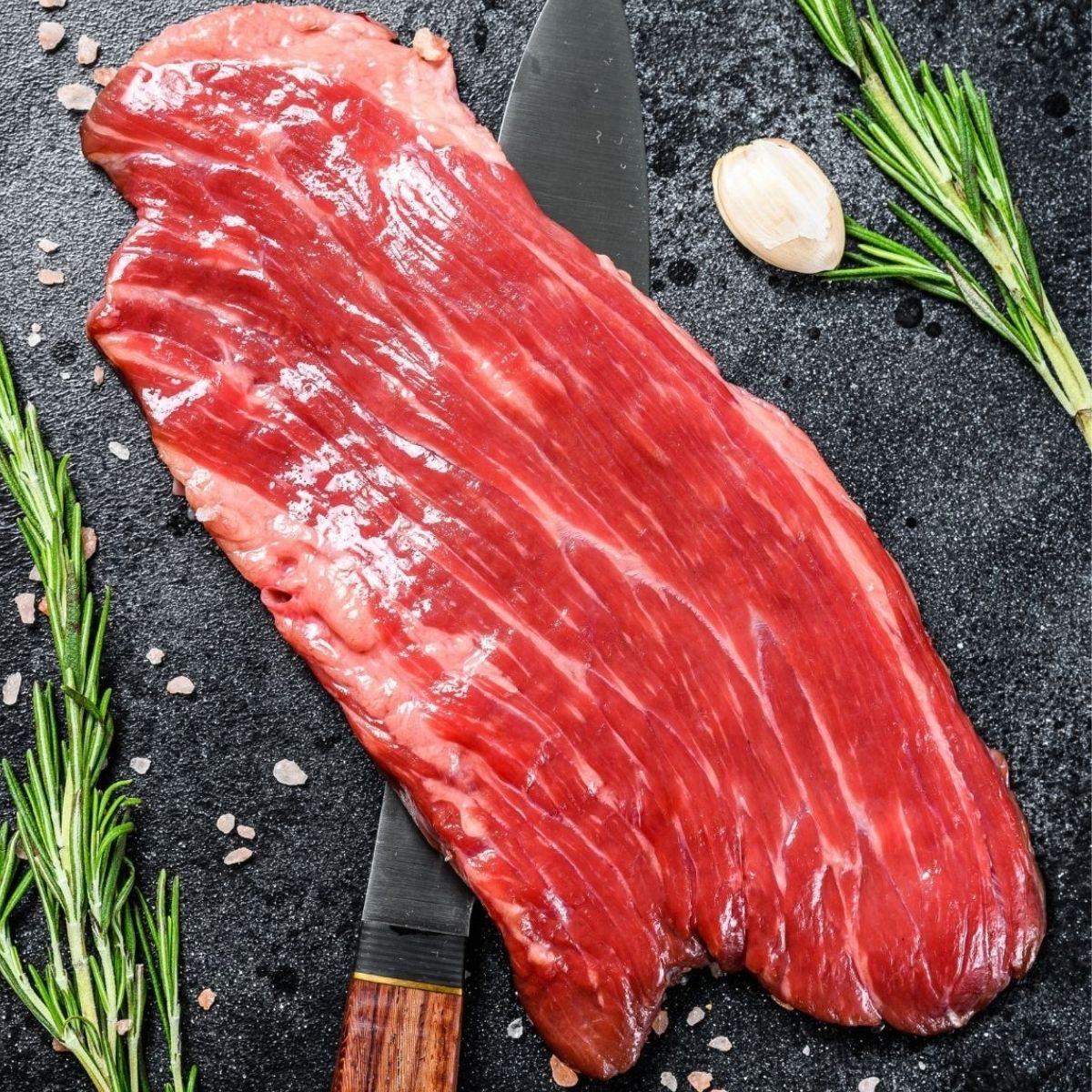 Jump to:
What is Bavette Steak?
Bavette is the French name for flank steak. Directly translated, it means "bib".
As the name implies, it's a long, flat piece of meat taken from around the abdomen. Some of my favorite ways to cook bavette is in stir-fries, fajitas, or sliced on salads.
The exceptionally beefy and rich bavette steak is more commonly called a flank steak (especially in the United States)! Because it's a commonly used muscle, it can be tougher than other traditional cuts. On the flip side, it is often cheaper as a result.
Flank steak may be tougher than many cuts of meat, but when cooked appropriately (using a low and slow method) it can be tender and flavorful!
Where to Buy Bavette Steak
You may not be familiar with this particular cut of meat, and there is a reasonable reason why you don't see it on menus around the country. There is only about 2 to 4 pounds of this particular cut in each cow.
If you don't live in a large city where you are more likely to find it at a grocer, consider finding a specialty butcher in your town, if one is available.
There are also high-quality meat suppliers who sell their wares online. The ease of having food delivered to your doorstep is hard to beat!
How to Cook Bavette Steak
There is plenty of marbling to make this as palatable as a filet mignon, but you can't overcook it. It's an easy mistake, but it will ruin that tender, juicy texture.
Prep
Always start by bringing your steak to room temperature. Pull it out of the fridge while you prepare everything else you're going to cook.
This helps it cook more evenly. No one wants to end up with something charred on the outside and cold on the inside.
Then, cut off any excess fat, and you're ready to go! It has been my experience that pan-frying or grilling leads to the tenderest steak.
A good marinade will go a long way to keep this cut juicy and tender, so pick your favorite and try it out! The loose fibers allow marinade to seep deep into each piece of meat for incredible flavor. Dry rubs can also be great for certain dishes.
On The Stovetop
With grilling or pan-frying, the goal should be to cook it quickly at high temperatures, only bringing it to a medium-rare state.
For the best sear, use a cast iron skillet. And remember, it will continue to cook and increase in temperature for a few minutes after you take it off the flame, so don't bring it fully cooked before removing it, or it will be overdone.
It only takes 2 to 3 minutes on each side. Be aware that there is likely a thicker and thinner part to your bavette and adjust accordingly so as not to over- or under-cook.
On The Grill
If using a grill, use the two-zone heating method, but don't reduce the heat for the thinner side. Just reduce the time left on the flame. Cooking at lower temperatures leads to drier steaks.
Rest
The USDA recommends beef reach 145℉ (63°C) before consuming, but restaurants often serve it at 130℉ (37°C). Be sure you have a meat thermometer to check with.
Also, take time to let the finished steak rest for 5-10 minutes or so after it comes off the grill or out of the pan. This recirculates the juices and makes for a better meal. Then, when it's ready, cut strips against the grain so that the meat is more tender when served.
Bavette Steak vs. Skirt or Sirloin Steak
It's easy to see why people think bavette and skirt steak are interchangeable. While they have a similar appearance with a loose texture and shape, they are actually two completely different cuts of meat.
Bavette steak comes from the bottom sirloin of a cow, and skirt steak comes from further down in the underbelly.
Sometimes, it is sold as flap steak or sirloin tip. While flap steak is just another name for bavette, sirloin tip is from a similar area and is often mistaken for the former.
Can't find bavette? Swap it out for a skirt or flat iron steak. They all come from the same region and have similar tastes and textures.
How to Store Bavette Steak
Raw Meat
Fresh meat, when wrapped in plastic or stored in an airtight container in the refrigerator, should be cooked within 3 to 5 days.
The same pieces in the freezer should be consumed before the 6-month mark for the best flavor. For the latter, wrap meat in plastic and either foil or parchment paper before sealing it in a freezer bag and eliminating as much air as possible to prevent freezer burn.
Cooked Steak
You've all eaten your fill and then some. What do you do with the leftovers? Cooked beef can be stored safely in the fridge for 3 to 4 days as long it's sealed in an airtight container.
Likewise, properly packaged leftovers can be stored in the freezer for up to 2 to 3 months. Longer too, possibly, but your bavette steak will reheat with the best quality within the first 1-3 months.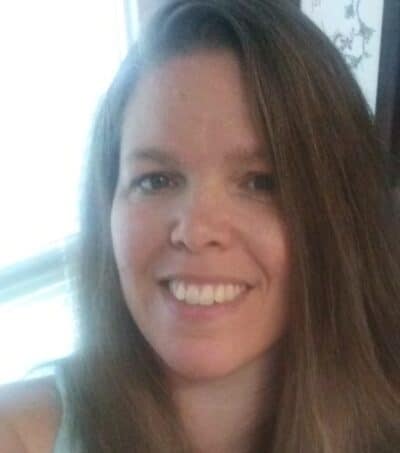 Angela is an at home chef that developed a passion for all things cooking and baking at a young age in her Grandma's kitchen. After many years in the food service industry, she now enjoys sharing all of her family favorite recipes and creating tasty dinner and amazing dessert recipes here at Bake It With Love!