What is mirepoix: an in-depth guide covering everything you need to know about this delicious mixture of food! You will learn exactly what's in mirepoix as well as how to make it (and what recipes it's used for)! Once you start preparing mirepoix and adding it to dishes, you'll be hooked!
Complete Guide To Mirepoix
The more you dive into your role as a home chef the more likely you are to come across new cooking terms. This means you have an opportunity to learn something new to add to your culinary skills.
However, sometimes the terms can seem much more complicated than they are. Like mirepoix.
Jump to:
While mirepoix sounds complex, it is quite simple. Moreover, it is one of the most important things you can learn to help you make delicious soups and other homemade dishes.
To learn everything you need to know about mirepoix – including how simple it is to make – keep reading.
What Is Mirepoix
Pronounced "meer'pwah" – mirepoix is a mixture of vegetables that are used as a base for soups and sauces. The typical vegetables used to make this base are onions, carrots, and celery.
Mirepoix is a French term and culinary skill that has migrated to kitchens around the world. Today, it is one of the most common flavor bases used in the world.
It is used by both highly trained chefs making intricate dishes and home chefs just trying a new recipe.
What Is Mirepoix Used For
The purpose of mirepoix is to intensify the flavor of a soup or sauce. The mixture of vegetables is slowly cooked on its own prior to adding any ingredients. Therefore, creating a rich flavor base that will intensify and elevate the other ingredients.
One of the most popular dishes that use mirepoix is chicken noodle soup. In this dish, mirepoix is the primary flavor component of the soup. It provides a bit of warmth and sweetness from the cooked celery, carrots, and onions.
While chicken noodle soup puts mirepoix at the forefront of the recipe it is also used in more subdued ways. For example, it is often the starting point for a Bolognese sauce.
In Bolognese, you start with the mirepoix but then add several additional ingredients. The addition of tomato sauce and other flavors becomes the primary flavor of the sauce. However, all those flavors are made richer by the mirepoix.
Recipes that Use Mirepoix
Beyond chicken noodle soup and Bolognese sauce, there are hundreds of recipes that use mirepoix as the base. Some of my favorites are below.
Broccoli Cheddar Soup
Potato Cheese Soup
Minestrone Soup
Beyond soups and sauces, mirepoix can also be used to elevate the flavor of anything from casseroles to burgers. For a tasty burger that is full of flavor try mixing your hamburger meat with mirepoix before forming patties to cook.
Ingredients Needed to Make Mirepoix
As I mentioned earlier, mirepoix is one of the easiest things to make. All you need is 3 ingredients:
Most recipes will specify how much of each ingredient to use. However, if you want to make mirepoix on your own (without a recipe) you can use these general guidelines.
Use a 1:1:2 ratio. 1 part celery, 1 part carrots, and 2 parts onion. For example, 1 cup celery + 1 cup carrots + 2 cups onions.
In addition, most cooks choose to add a fourth ingredient for cooking the vegetables. This is either butter or oil.
Butter is a great choice for those who want to increase the richness of the flavor, while olive oil or vegetable oil will add a softer flavor. However, whether you choose butter or oil the flavors of the vegetables will still be the focus.
If you choose to use butter or oil, you need about 1-2 tablespoons for the suggested measurements above. If you use more than 4 cups of vegetables total (or less than), then simply adjust the amount of fat.
While the butter or oil will add a bit of flavor it is primarily used to keep the vegetables from sticking. Therefore, you do not need a lot. If you prefer to cook without fat, then use cooking spray to keep your vegetables from sticking to the pan.
How to Make Mirepoix
Once you have your vegetables and either cooking fat or cooking spray, it is time to make a mirepoix.
Chop
Begin by chopping all the vegetables. How small you chop the vegetables is up to you. The smaller the vegetables are chopped the less noticeable they are in the final dish. While the larger they are, the more prominent they will be.
For example, mirepoix used for chicken noodle soup will typically be made with larger vegetable chunks since they are a focus point of the dish. On the other hand, mirepoix used for a sauce may be more finely chopped so they disappear in the sauce.
Heat
Once your vegetables are chopped and measured, set them aside while you heat up the pan. If you are making soup, then use the pot you plan to cook in. If making sauce, start with the pan you are going to use.
Add the butter, oil, or cooking spray to the pan and turn on to low-medium to medium heat. Once the butter has melted or the oil is heated, add your vegetables. If using cooking spray, you can add the vegetables right after the spray.
Saute
Cook the vegetables on low to medium heat while stirring. You want them to soften and become fragrant. However, you do not want them mushy or burned. Therefore, check them as you go.
A good rule is to notice when the onions become transparent, or you can gently stick the celery and carrots with a fork to see if they are soft in the middle.
Once the vegetables are soft it is time to continue with your recipe. If making a soup or sauce, then add your liquids next. If you are using the mirepoix to mix with burgers (or into a casserole) let it cool slightly and then add to the other ingredients.
Mirepoix vs Pincage
If you are making a vegetarian dish you may come across pincage. Pincage is simply mirepoix that is mixed with tomato paste.
To make it, begin with mirepoix and then add tomato paste and cook until the tomato paste begins to turn brown. This creates a rich earthy flavor base that many vegetarian dishes use to replicate the umami flavors of beef.
Mirepoix vs Cajun Holy Trinity
Another common flavor base you may encounter is the Cajun Holy Trinity. Since Cajun cuisine has a lot of French influence, this base is like mirepoix.
The big difference between the Cajun Holy Trinity and mirepoix is the use of bell peppers instead of carrots. Another difference is a straight 1:1:1 ratio.
Therefore, when you are making a Cajun dish, you will start with equal parts chopped celery, chopped onion, and chopped bell pepper (typically green or red). Then, you will sauté these in the same way you would the mirepoix.
Using Mirepoix at Home
While a mirepoix is regularly used in restaurants around the world it can be used just as much at home. Therefore, whether you are using a recipe that calls for mirepoix or you want to explore adding more flavor to your dishes, it is an important culinary skill to learn.
And as you can see above, it is super simple! Once you try it you will find yourself surprised at how something so simple can lead to so much flavor.
Enjoy exploring making mirepoix at home and once you have mastered that (which won't take long) consider exploring the other easy flavor bases like pincage or the Cajun Holy Trinity.
Now that you know all about mirepoix, are you excited to try it out? Leave a comment down below and let me know what recipe you're going to make first!
>>>>See all of my recipes HERE<<<<
📖 More Cooking Guides
📋 Recipe
Print Recipe
Leave A Comment
Love This Recipe?
Click On A Star To Rate It!
Mirepoix
What is mirepoix: an in-depth guide covering everything you need to know about this delicious mixture of food! You will learn exactly what's in mirepoix as well as how to make it (and what recipes it's used for)! Once you start preparing mirepoix and adding it to dishes, you'll be hooked!
Pin Recipe
Share on Facebook
Ingredients
Instructions
Start off by chopping your carrots, celery, and onion into chunks that are as large (or small) as you like.

1 cup carrots,

1 cup celery,

2 cups onion

Place your pot or pan over medium heat and add the butter (or extra virgin olive oil).

Once hot, add in the chopped vegetables.

Cook, stirring frequently, until fragrant and tender (but not mushy).

Once the onions are transparent and the carrots and celery are tender, use your mirepoix in your desired recipe.
Equipment You May Need
Notes
You can choose whether you want larger or smaller chunks of veggies. Smaller pieces will be less noticeable in your final dish while larger ones will be more prominent. They will still add tons of flavor either way!
If you want a Cajun feel, swap out the carrots for bell peppers!
Feel free to add in some tomato paste to the veggies while they cook (this is called a pincage). 
Nutrition
Calories:
295
kcal
(15%)
|
Carbohydrates:
45
g
(15%)
|
Protein:
6
g
(12%)
|
Fat:
12
g
(18%)
|
Saturated Fat:
7
g
(44%)
|
Polyunsaturated Fat:
1
g
|
Monounsaturated Fat:
3
g
|
Trans Fat:
0.5
g
|
Cholesterol:
30
mg
(10%)
|
Sodium:
272
mg
(12%)
|
Potassium:
1143
mg
(33%)
|
Fiber:
11
g
(46%)
|
Sugar:
21
g
(23%)
|
Vitamin A:
22193
IU
(444%)
|
Vitamin C:
34
mg
(41%)
|
Calcium:
160
mg
(16%)
|
Iron:
1
mg
(6%)
how to make mirepoix, mirepoix, what is mirepoix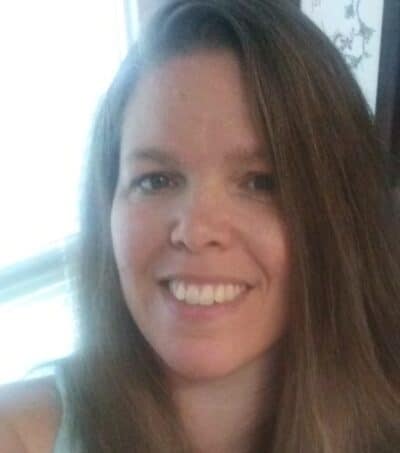 Angela is an at home chef that developed a passion for all things cooking and baking at a young age in her Grandma's kitchen. After many years in the food service industry, she now enjoys sharing all of her family favorite recipes and creating tasty dinner and amazing dessert recipes here at Bake It With Love!