Here's how to fix too much pepper and balance out any of your favorite sauces, soups, gravies, or other recipes! Whether you misread the recipe, dumped the pepper shaker, or simply think there is too much pepper, don't worry! This guide is going to walk you through the best methods for leveling out your peppery dish.
How To Fix Too Much Pepper
There isn't only one way to balance out an overly spicy dish, which is helpful when you need a last-minute addition to help ease your tastebuds from the excessive heat!
If you accidentally went heavy-handed on the pepper, no need to throw out this dish. Balance the recipe out with one of the many tips listed below.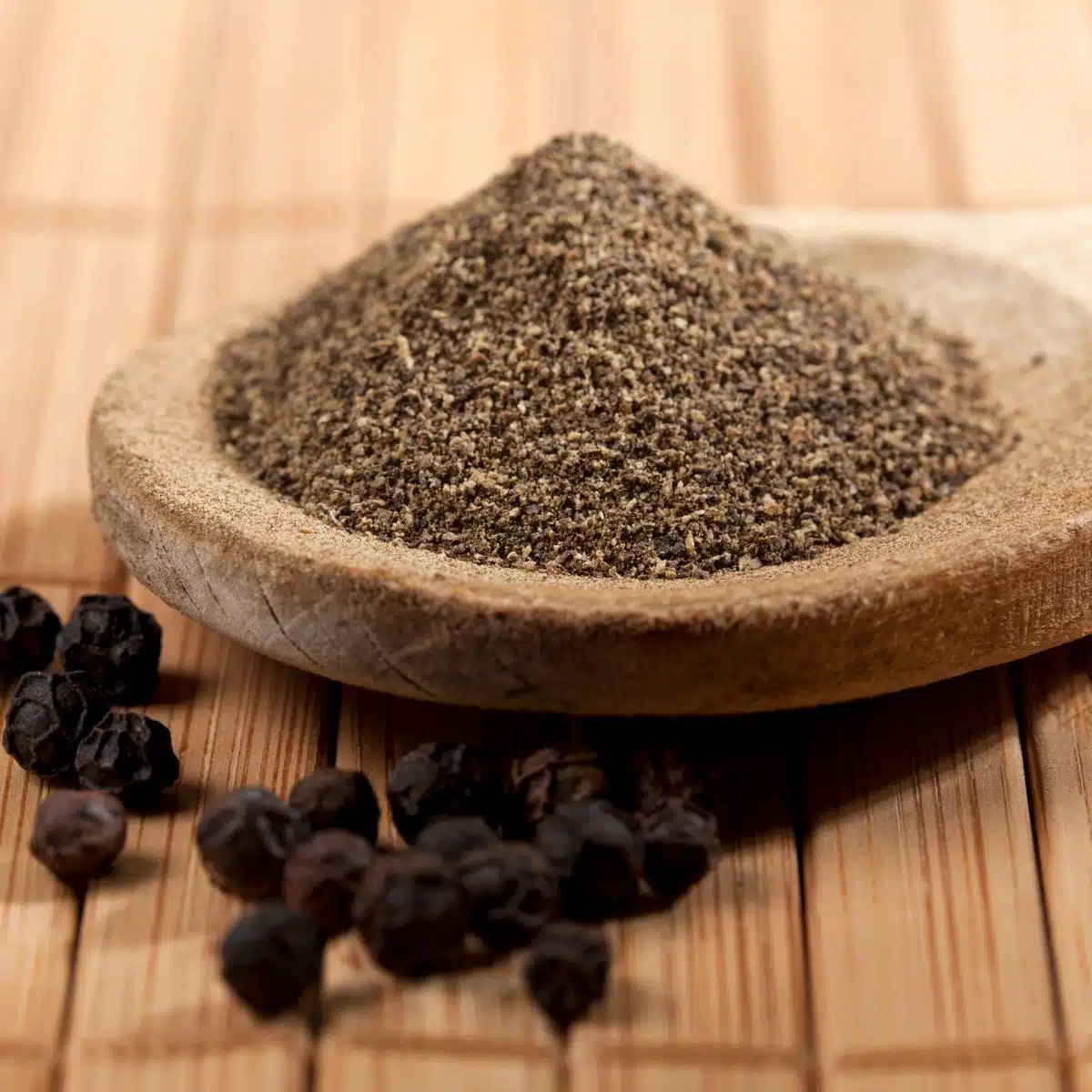 Jump to:
Remove As Much As You Can
The first thing to try is to remove as much excess as possible!
If the pepper shaker lid fell off and created a pile of pepper on top of your dish, don't panic! Use a large spoon to remove most of the spilled pepper, and don't stir the dish until you have removed as much as you can.
🌶️ Add Other Flavors
Adding other flavors can help balance out a dish that is too spicy.
Sweet
Add a bit of sweetness to help neutralize the spiciness of the dish. Don't feel limited to using sugar, add any sweet item you have in the kitchen!
Use various sweeteners such as fresh raw honey, agave, white or brown sugar, and maple syrup to help balance it out!
Add about 2 tablespoons of sweetener to your dish and mix it thoroughly, add more as needed.
Acidic
Acidic ingredients are great for helping with too much heat. The acid from citrus fruit such as grapefruit, limes, lemons, and oranges can all help with neutralizing a peppery dish.
Acidic liquids such as vinegar are also great for minimizing the taste of too much pepper, and it doesn't matter which type of vinegar you use.
Apple cider vinegar, balsamic, and white vinegar are all great options.
Add 1 to 2 tablespoons of your acidic ingredient to your dish and mix it completely. Taste the dish, and add more acid if needed.
💧 Add More Liquid
Adding more liquid can help dilute your sauce which will help balance out the spiciness.
Broth
Broth can be a great addition to your spicy recipe. It helps dilute the dish and it is packed full of savory flavors that help neutralize the heat.
Try chicken broth, turkey broth, beef broth, or vegetable broth.
Add broth on an as-needed basis, start with a very small amount and then add more as you go. Broth can dilute your recipe very quickly, which may or may not be what you want.
Cream
Cream is a great neutralizer when you have added too much pepper to your dish!
Any dairy product such as cheddar cheese, mozzarella, or heavy whipping cream, will work perfectly! You can also try sour cream, cream cheese, whole milk, or yogurt!
Add one-half of a cup of cream or dairy to your dish and allow the flavors to blend together. Add more to the dish if necessary, or add a sprinkle of cheese or a dollop of sour cream on top!
Water
Water helps dilute any dish that it is added to. It lacks flavor but can be beneficial for thinning out a recipe and reducing the amount of heat.
There are many types of water to choose from, try coconut water, sparkling water, or even flavored water!
Depending on what type of dish you are making, start by adding 1 tablespoon of water at a time. Dishes such as sauce or soup may require a few cups, while other dishes such as gumbo or stir fry will need very little.
Nut Butter
Nut butter is thick, creamy, and neutralizing! It is a great addition to a spicy dish because it helps mask the heat and adds a touch of sweetness to the recipe.
Peanut butter, sunflower butter, almond butter, or even cashew butter are all great options.
Add a few tablespoons of your favorite nut butter to any dish that needs to cool off!
Oil
Oil is an excellent heat absorber. Add oil to your dish to help absorb excess pepper, allow the oil to separate from the dish, and skim off the excess oil to help remove some of the heat.
Extra virgin olive oil, peanut oil, avocado oil, corn oil, or coconut oil can all be the perfect addition to too much heat.
Add about 3 tablespoons of oil to your dish and remove the excess from the top.
🥔 Add Flavor Absorbent Ingredients
Flavor-absorbent ingredients can help soak up a lot of the excess spice in a dish that has too much pepper. Try one of my recommendations below!
Starch
Starchy foods are great at absorbing flavors, which can come in handy when you have an overly spicy dish!
Rice is a great ingredient to add to any dish that is a bit too spicy. Rice helps absorb some of the heat and helps it become more palatable. Brown rice, white rice, or black rice are all great options.
Noodles are also really absorbent, starchy foods that help soak up some of the spice, and help the dish overall. Fettuccine noodles, linguine noodles, and rotini noodles are very absorbent and all thick noodles.
Carrots and sweet potatoes help add bulk to the dish which helps dilute the recipe and reduce a strong peppery taste. Sweet potatoes and carrots also add natural sugar which can also help balance the spice.
Add 1 to 2 cups of starchy ingredients to your spicy dish and allow the flavors to settle for a few minutes. Stir the dish thoroughly before tasting, and add more starch if needed.
Did you accidentally spill the pepper shaker into your favorite recipe? How did you overcome this spicy accident? We would love to know in the comments below!
📖 Helpful Cooking Guides
Do you love a recipe you tried? Please leave a 5-star 🌟rating in the recipe card below and/or a review in the comments section further down the page.
Stay in touch with me through social media @ Pinterest, Facebook, Instagram, or Twitter! Subscribe to the newsletter today (no spam, I promise)! Don't forget to tag me when you try one of my recipes!
📖 Recipe Card
Print Recipe
Leave A Comment
Love This Recipe?
Click On A Star To Rate It!
How To Fix Too Much Pepper: Lamb Gravy (+Tips & Tricks)
Here's how to fix too much pepper and balance out any of your favorite sauces, soups, gravies, or other recipes! Whether you misread the recipe, dumped the pepper shaker, or simply think there is too much pepper, don't worry! This guide is going to walk you through the best methods for leveling out your peppery dish.
Pin Recipe
Share on Facebook
Ingredients
¼

cup

drippings

(from roasted lamb)

1 ¾

cup

beef broth

each, salt & pepper

(to taste)

2

tablespoon

cornstarch
Help Us Out!
If you love a recipe, be sure to come back and share your ratings. This helps future users, and allows me to continue sharing free recipes! Angela
Instructions
Pour the roasted lamb drippings into a medium saucepan. Be sure to scrape all the brown bits (fond) from the bottom of the roasting pan and include them as well.

Add the beef broth, seasoning, and cornstarch to the lamb drippings and whisk until smooth.

1 ¾ cup beef broth,

2 tablespoon cornstarch,

each, salt & pepper

Bring the gravy to a boil, then remove from heat and whisk. Adjust the gravy consistency with more broth if needed then taste-test your gravy and add salt and/or pepper as needed.

Serve immediately while warm.
Equipment You May Need
Notes
To make your gravy extra flavorful, use a bouillon cube or use Better Than Bouillon beef base.
If you don't have lamb drippings, use

¼

cup of melted butter in its place.
To store: Once cooled, the lamb gravy can be kept in a shallow airtight container and refrigerated for up to 4 days.
To freeze: Cooled leftover lamb gravy can be placed in a freezer-safe airtight container or heavy-duty freezer bag for up to 3 months. Thaw in the fridge overnight before reheating.
To reheat: Reheat leftovers in a saucepan over medium heat until it reaches your desired temperature.
Nutrition
Calories:
106
kcal
(5%)
|
Carbohydrates:
4
g
(1%)
|
Protein:
0.3
g
(1%)
|
Fat:
10
g
(15%)
|
Saturated Fat:
4
g
(25%)
|
Polyunsaturated Fat:
1
g
|
Monounsaturated Fat:
4
g
|
Cholesterol:
10
mg
(3%)
|
Sodium:
161
mg
(7%)
|
Potassium:
7
mg
|
Fiber:
0.04
g
|
Sugar:
0.2
g
|
Vitamin A:
1
IU
|
Calcium:
2
mg
|
Iron:
0.05
mg
how to fix too much pepper, lamb gravy, too much pepper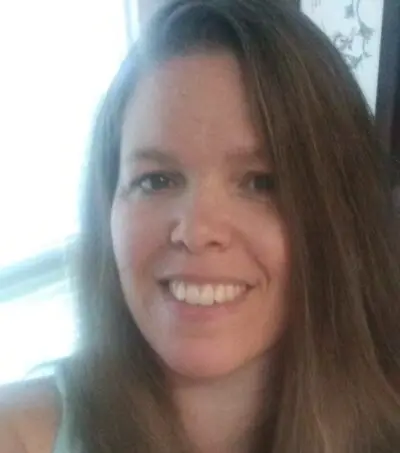 Angela is an at home chef that developed a passion for all things cooking and baking at a young age in her Grandma's kitchen. After many years in the food service industry, she now enjoys sharing all of her family favorite recipes and creating tasty dinner and amazing dessert recipes here at Bake It With Love!