These Strawberry Desserts are an amazing gathering of some of the best strawberry recipes! From classic favorites to easy no-bake recipes and frozen strawberry treats, there's something to please everyone! Each of these strawberry dessert ideas is a wonderful 'must try' for your hand-picked berries!
Strawberry Dessert Recipes
I'm a die-hard fruit dessert fan, anything caramel is a runner-up, and chocolate sweets come in last. When it comes to fruit, my absolute favorite desserts are made with fresh summer berries!
So I asked my blogger friends for their best strawberry desserts, and they happily shared! My list of recipes to try this summer just keeps growing!
Jump to:
Baked Strawberry Desserts
Strawberry Shortcake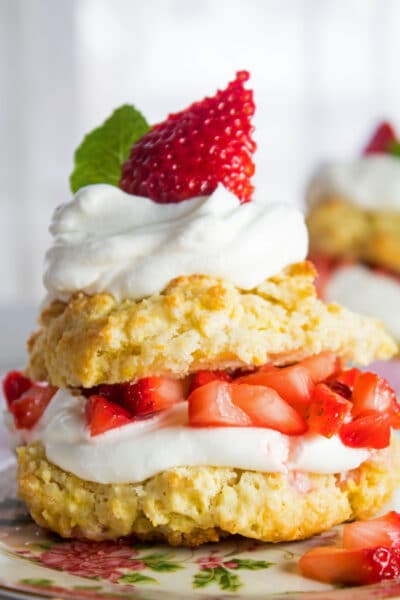 Strawberry Shortcake has got to be one of those classic strawberry desserts that we all know and love! It certainly is one of my favorites, and thankfully I always baked with my Grandma and committed a few 'must have' recipes like this to memory!
Strawberry Apple Crisp
Strawberry Apple Crisp combines apples and strawberries together in an incredibly delicious fruit dessert that is super easy to make! This tasty crisp bakes to perfection with only a few minutes of prep and is sure to be a new family favorite!
Strawberry Yogurt Muffins
These deliciously tangy Strawberry Yogurt Muffins are quick and easy to make, and they're a great use of your fresh or frozen strawberries! I suggest Greek yogurt as the base ingredient for these muffins, as it adds such a wonderful flavor!
Strawberry Pie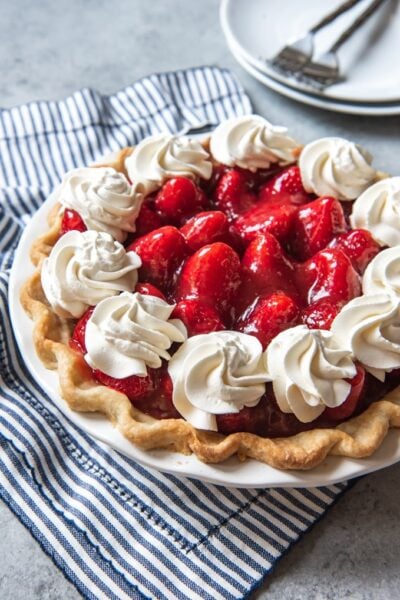 Stunning use of fresh strawberries, this Fresh Strawberry Pie without jell-o serves up juicy strawberries in a buttery pie crust! The strawberries are topped with a homemade strawberry glaze and served with super easy-to-make whipped cream.
Strawberry Angel Food Lush
A Strawberry Angel Food Lush is one of those incredibly easy but still impressive strawberry desserts to make! Layers of angel food cake, fresh strawberries, and homemade whipped cream pack delicious flavor into every bite!
Strawberry Moscato Cake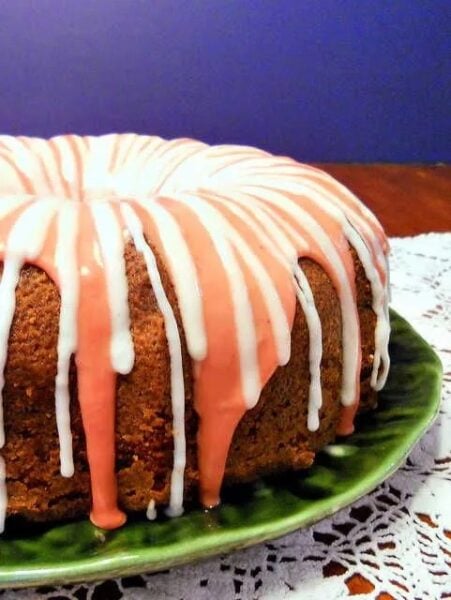 This tasty Strawberry Moscato Cake is the best of so many wonderful flavors! Rich pound cake full of fresh strawberries and moscato flavor, then topped with two delicious glazes for strawberry and lemon highlights!
Strawberry Flan Jello Cake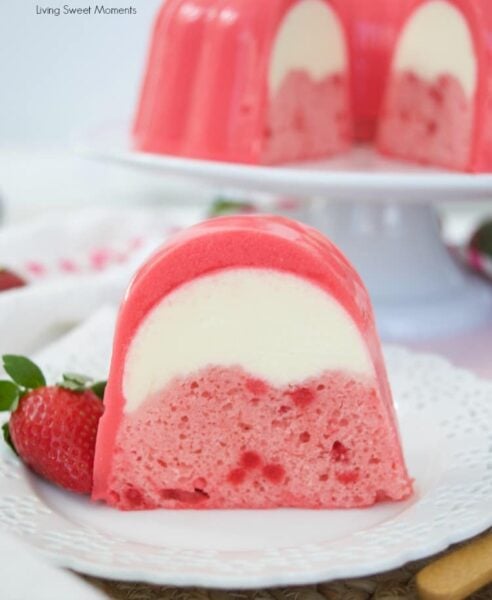 This 3-in-1 Strawberry Flan Jello Cake combines tender strawberry cake with creamy flan layers all encased in a jell-o layer! It's stunning appearance is matched only by all of the delicious flavors packed into this cake!
Strawberry Shortcake Cookie Cups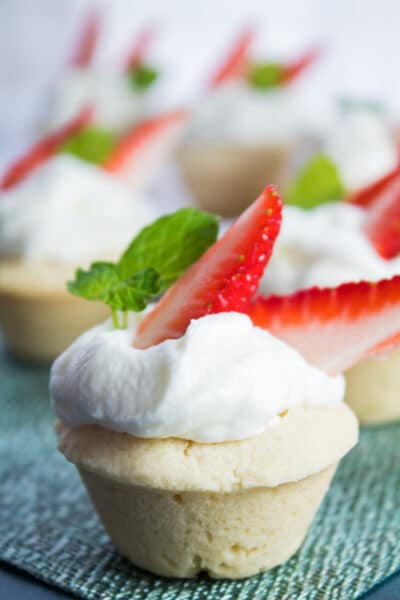 Strawberry Shortcake Cookie Cups are fun and easy treat that are perfectly sized for snacking! The sugar cookie cups are a tasty base for the light, fluffy, homemade whipped cream and just-cut fresh strawberries!
Strawberry Buttermilk Cake
This Strawberry Buttermilk Cake combines the best of two flavors that are a classic pairing! I love the taste of buttermilk with strawberries, especially in an easy-to-make strawberry cake!
Easy Strawberries and Cream Scones are a delicious hand-held breakfast to-go or a fantastic side with tea or coffee! These soft strawberry scones have a slightly sweetened biscuit flavor studded with fresh strawberries!
Strawberry Chocolate Chip Cookies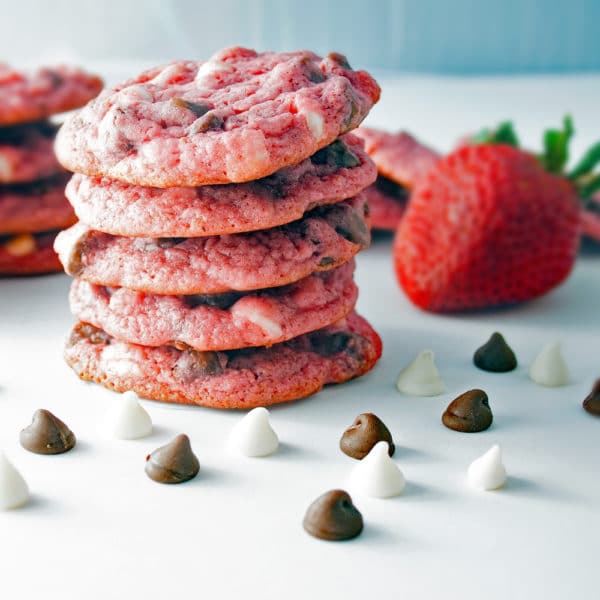 These Strawberry Chocolate Chip Cookies are loaded with doubled-up the strawberry flavor! The perfect combination of strawberry and both white and dark chocolate in quick and easy drop cookies!
Strawberry Lamingtons
Delicious Strawberry Lamingtons with Jam Filling is an Australian native dessert that packs a lot of flavors! Lamingtons are on my list of 'to-do' desserts and this strawberry version looks incredible!
Strawberry Lemon Cream Breakfast Tart
These appetizing Strawberry Lemon Cream Breakfast Tarts are perfect for mornings or dessert! But seriously (sorry strawberries!), I could eat that lemon cream filling by the spoonful!
Strawberry Pineapple Lemonade Bars
This Strawberry Pineapple Lemonade Bars Recipe is so deliciously packed with fruit flavors! I can never resist a dessert containing any one of these, but put them all together and I am absolutely in heaven!!
Strawberry Pretzel Dessert
This Strawberry Pretzel Dessert is full of delicious layers (and mostly no-bake)! Sweet strawberries are added to make a Jell-O layer that sits over a tangy cream cheese layer with a salty pretzel crust!
Strawberry Tart
A delightful classic is this French Strawberry Tart! The amazing, classic Tarte aux Fraises combines tender shortcrust pastry with rich crème pâtissière and the freshest strawberries. All together it makes for an impressive dessert that everyone will love!
Strawberry Cake Roll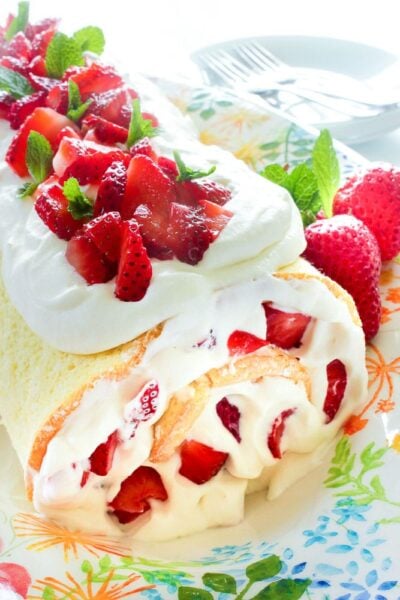 This gorgeous Strawberry Cake Roll is decadent deliciousness rolled up in a stunning cake! It's an easy-to-make strawberry dessert that's almost too pretty to slice into!
Lemon Strawberry Bread
Well, I think I'd have to call this lemon strawberry bread with lemon zest icing recipe more of a dessert than a breakfast/muffin type quick bread but it is so delicious that you will want to snack on it all day!
Strawberry Macrons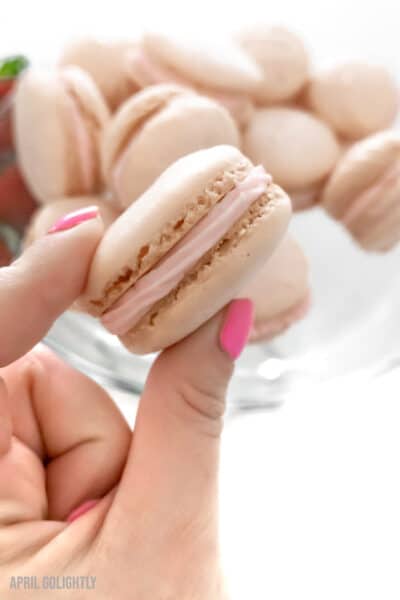 These dainty Strawberry Macarons are an exquisite example of why macarons demand such a high price! This is the perfect tender, a flaky cookie with a creamy buttercream filling that is all infused with strawberry flavor!
Strawberry Slab Pie
This easy Strawberry Slab Pie is a wonderful way to serve a crowd! Fresh strawberries are piled on top of a buttery, tasty shortbread crust to make this fantastic sheet pan dessert!
Frozen Strawberry Desserts
Strawberry Yogurt
This luxurious Strawberry Amaretto Frozen Yogurt is a wonderful frozen treat! Subtle almond flavors highlight the strawberry flavors and keep the frozen yogurt texture perfectly creamy!
Strawberry Cheesecake Popsicle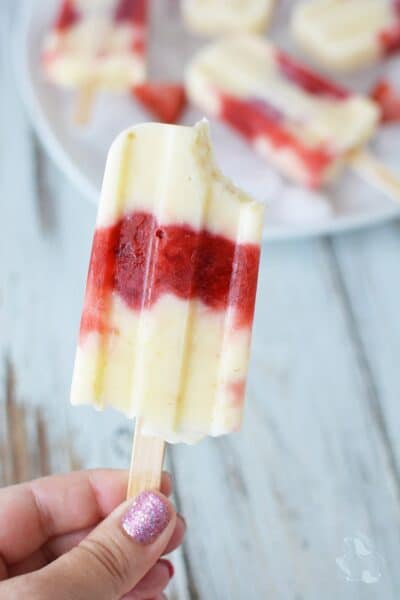 Yummy Strawberry Cheesecake Popsicles are one of the best summer strawberry snacks around! Layered cheesecake pudding and macerated strawberries make an amazing popsicle treat!
Strawberry Ice Cream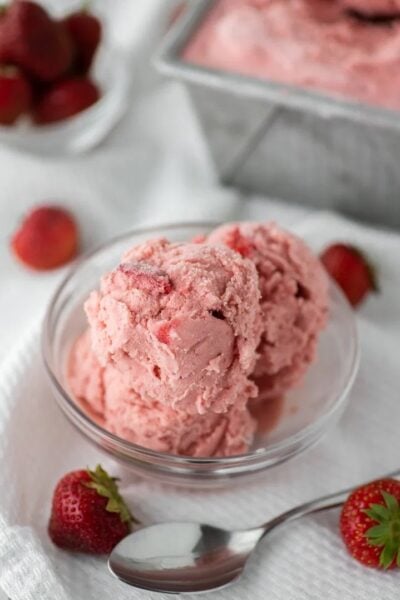 Fantastic homemade Strawberry Ice Cream using fresh or frozen strawberries is the perfect summer treat! There's something truly wonderful about fresh-made ice cream, and sitting on the porch enjoying it!
Peach Strawberry Popsicle
These amazing Peach Strawberry Popsicles are as delicious as they are beautiful! The luscious peach and strawberry flavors are layered here, but they're just as tasty when blended too!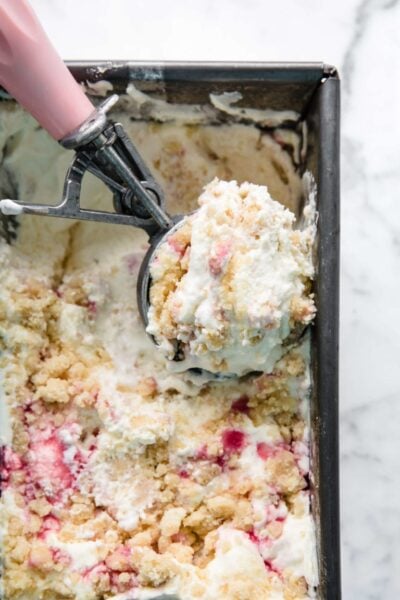 This Keto Strawberry Cheesecake Ice Cream is everything you love about your favorite strawberry cheesecake, all combined in a delicious low-carb ice cream! Creamy, delicious ice cream with ribbons of puréed strawberry and topped with a cheesecake crust crumble!
Enjoy these guilt-free Strawberry Drumstick Frozen Yogurt Cups during the warm summer weather! They're a delicious alternative to strawberry drumstick and super easy to make!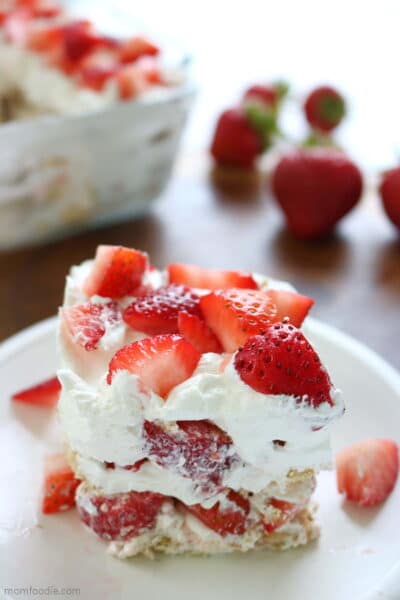 This super easy 3 ingredient Strawberry Icebox Cake is a fabulous no-bake dessert to make any night of the week! The whole family will love the combination of graham crackers, whipped cream, and fresh sliced strawberries!
No-Bake Strawberry Desserts
Easy tarts like this No Bake Strawberry Marscapone Tart are a summertime hit with friends and family! They're delicious and decadent, but without turning the oven on at all!
Strawberry Bliss Balls
Strawberry Bliss Balls are a super easy snack to make that is super healthy too! These bites of deliciousness are rolled in freeze-dried strawberries and are perfect for any time snacking!
No-Bake Strawberry Cream Pie
This No Bake Strawberry Cream Pie is so much fun, I get to play with graham crackers, jello, and whipped cream as well as snack on the fresh strawberries while I slice them!
Strawberry Fudge
Delicious swirls of flavor combine in this easy-to-make Strawberry Swirl Fudge! The color is fantastic, and who can resist fudge flavored with strawberries?!
Strawberry Pudding
Easy Vegan Tapioca Pudding is a creamy, delicious dessert to make with fresh or frozen strawberries! This quick, 3 ingredient dessert is naturally gluten-free and also Paleo-friendly!
Strawberry Cheesecake
Simple and stunning cheesecakes like this Strawberry Raw Vegan Cheesecake are surprisingly easy desserts to make! This delicious, creamy cheesecake is also sugar-free, dairy-free, and gluten-free!
Strawberry Truffles
These easy Strawberry Truffles are made using freeze-dried strawberries, so they're a perfect way to enjoy your berries year-round! They're made using only three ingredients, so there's no excuse not to whip up a batch to impress your friends!
Strawberry Fluff
Sugar Free Strawberry Fluff is a super easy dessert that is a light and creamy option whether you go sugar-free or not! This strawberry-flavored Jell-O dessert is perfect for weeknight cravings!
Strawberry Rice Krispie Treats
These Brown Rice Crispy Treats with Strawberries are a delicious and healthy alternative to the classic marshmallow treat! They're just as quick and easy to make, but with crispy brown rice and freeze-dried strawberries for fantastic flavor!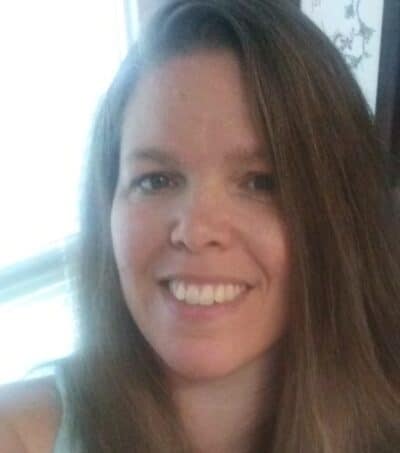 Angela is an at home chef that developed a passion for all things cooking and baking at a young age in her Grandma's kitchen. After many years in the food service industry, she now enjoys sharing all of her family favorite recipes and creating tasty dinner and amazing dessert recipes here at Bake It With Love!